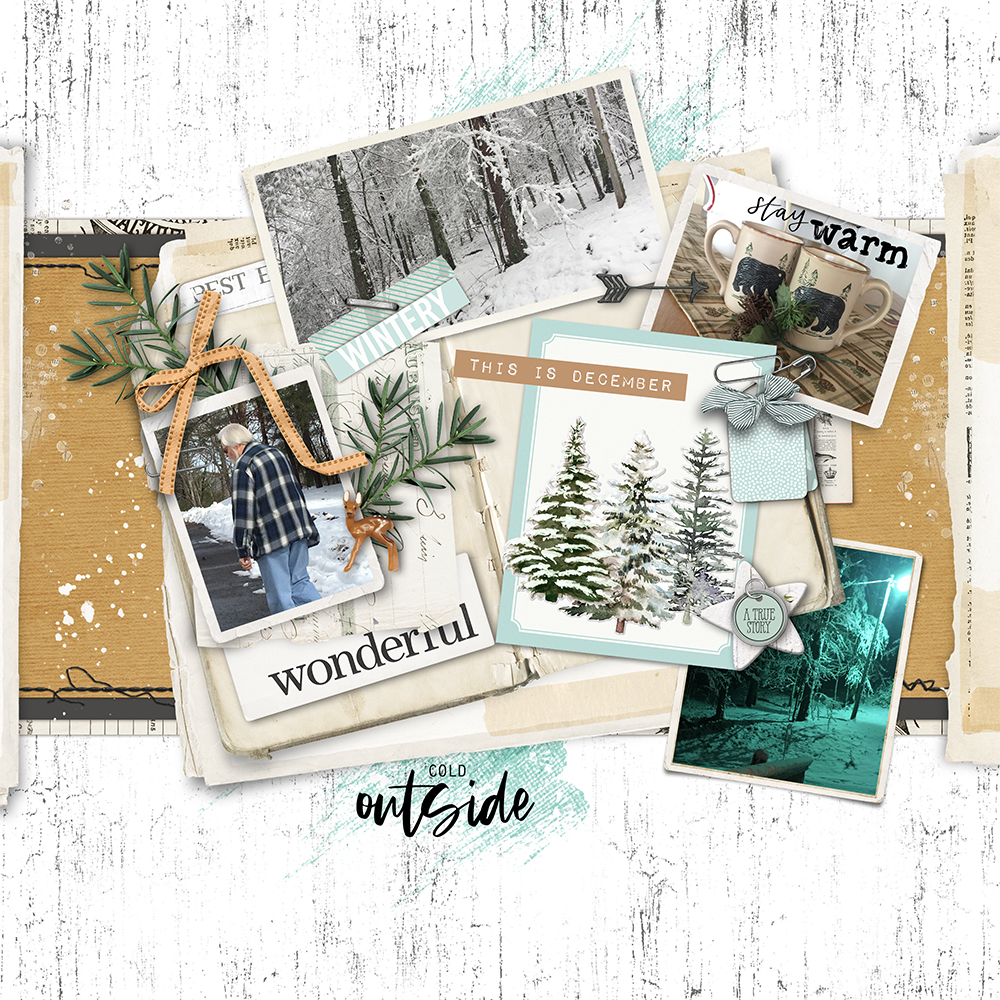 Template Mashup: Tell a Story
We all have stories to tell and special photos to scrap. Templates are a great help to get us started creating a page and when you mix and match parts of two templates you can create unique, one of a kind designs quickly and easily.  I chose two templates for mashing that include a variety of photo frames to mix and match; even a few Christmas embellishments to use or leave off if you are ready for a different theme. 
Stories of our Life Layered Template No 04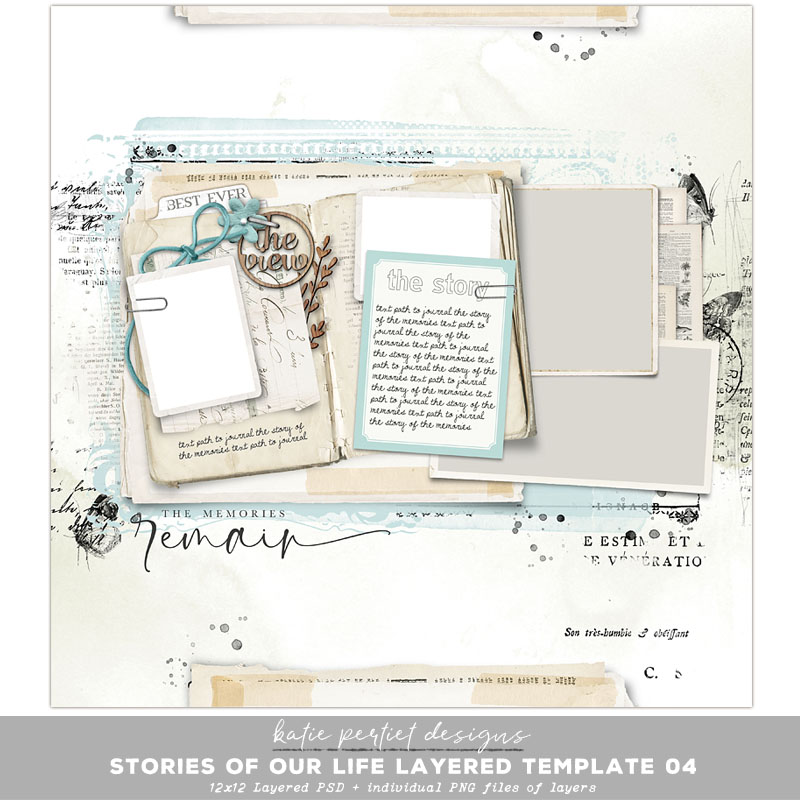 –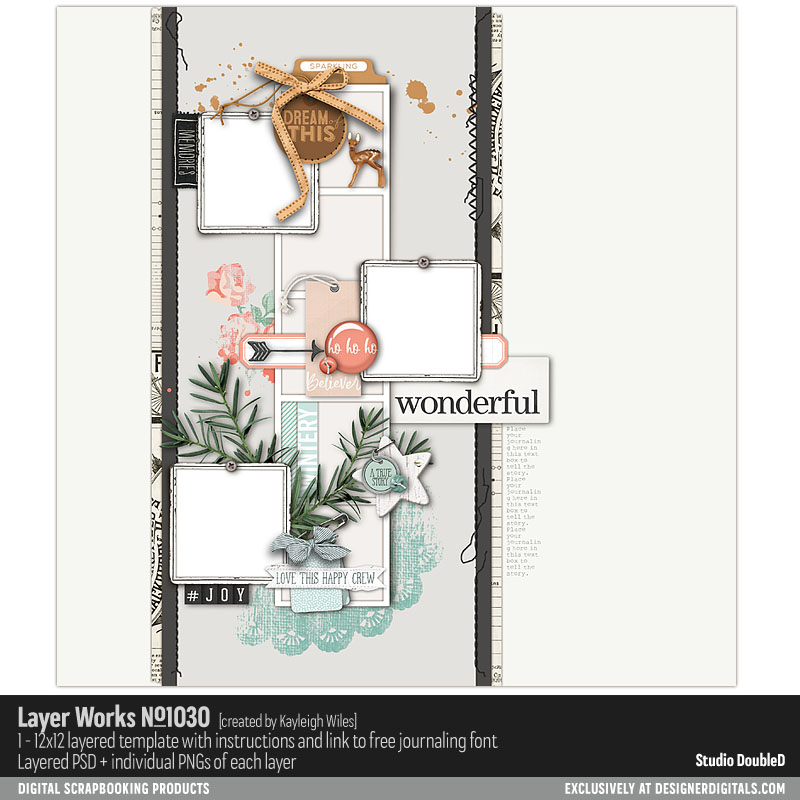 If you are new to this challenge, the idea is to use parts of both templates to create a new design of your own. You can add designs from other kits or just stick with what is included in the chosen templates. The two templates are on sale in the store this week making it a super idea to add them to your stash if you don't already own them. Templates are so versatile and always include parts that can be used again again on other scrapbook pages.
After creating your layout for this challenge, please post in the Template Mashup Gallery and in the January Challenge Participation thread if you'd like it to count towards your January rewards discount code.
To help you get started thinking about how to mash these templates, let me show you some fabulous examples created by the Creative Team.
Sharon's theme is winter and she went with a horizontal design across the center of the page.  Her photos of the frosty snow covered trees are beautiful! Sharon used the wonderful new Cabana White Paper for her background which gives the page the perfect texture to go with those tree photos. I love that she found a spot for the sweet little deer embellishment.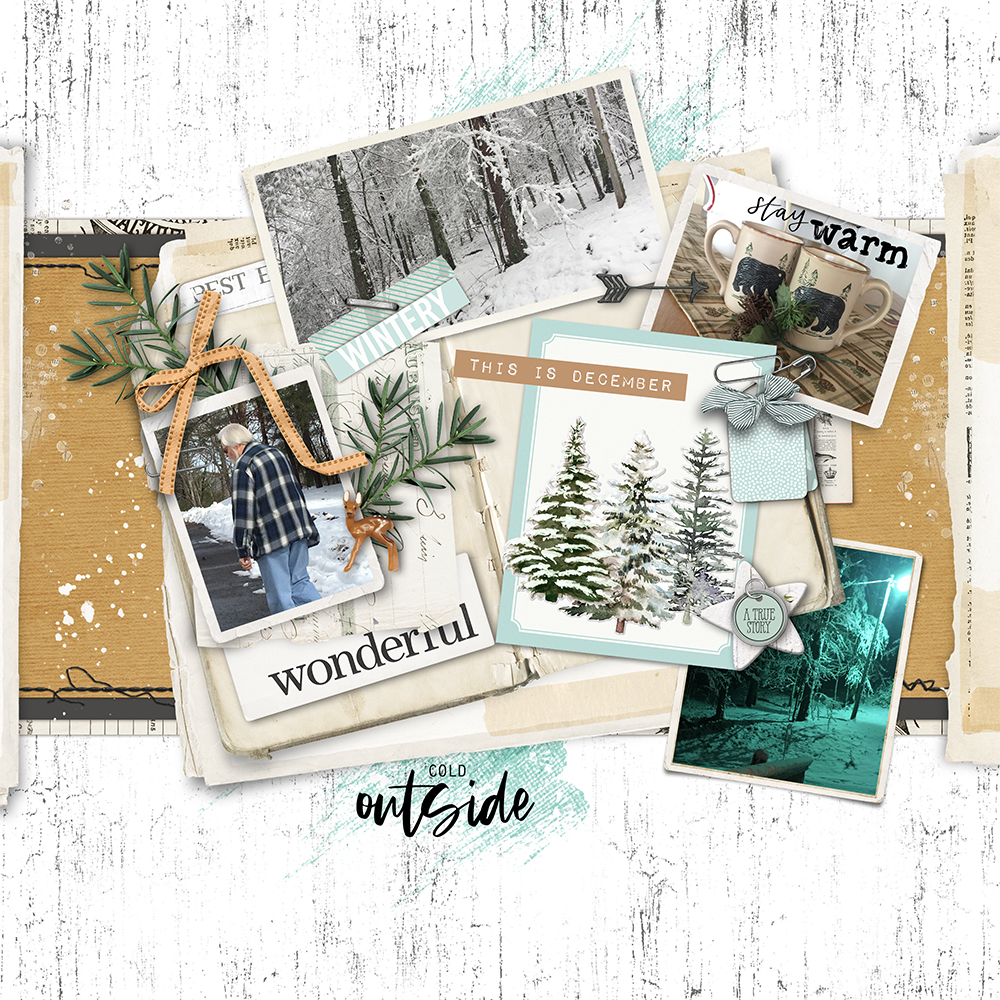 Tammie Lynn's summer themed page is also horizontal in design. I love the idea of placing the large photo under the smaller photos to set the scene. She and her mom look so sweet together.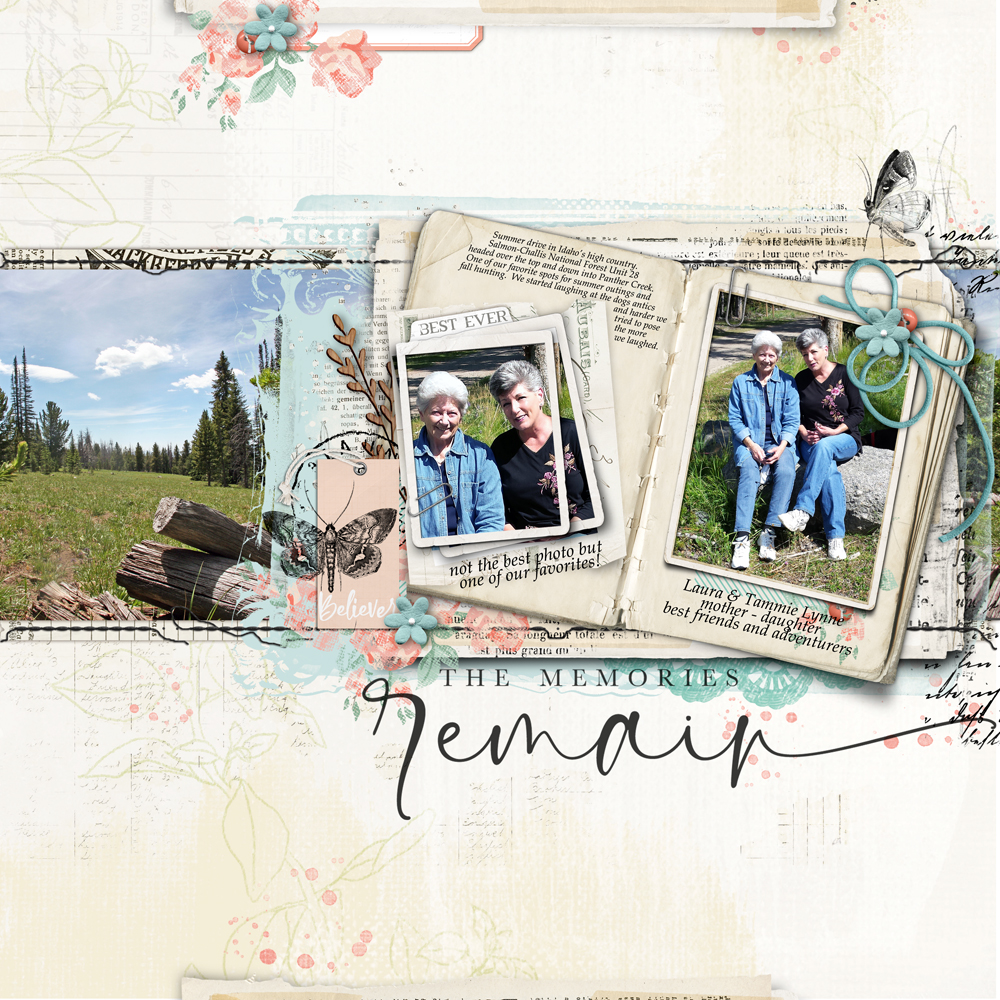 In the next four examples, a vertical design is created using the exact same templates Sharon used for her horizontal design.
Rachael's page features an elegant black and white color scheme with pink spots of color and butterfly stamps to give the page a soft, feminine look perfect for the lovely photos. And, look there is the new Cabana White Paper again used for the background!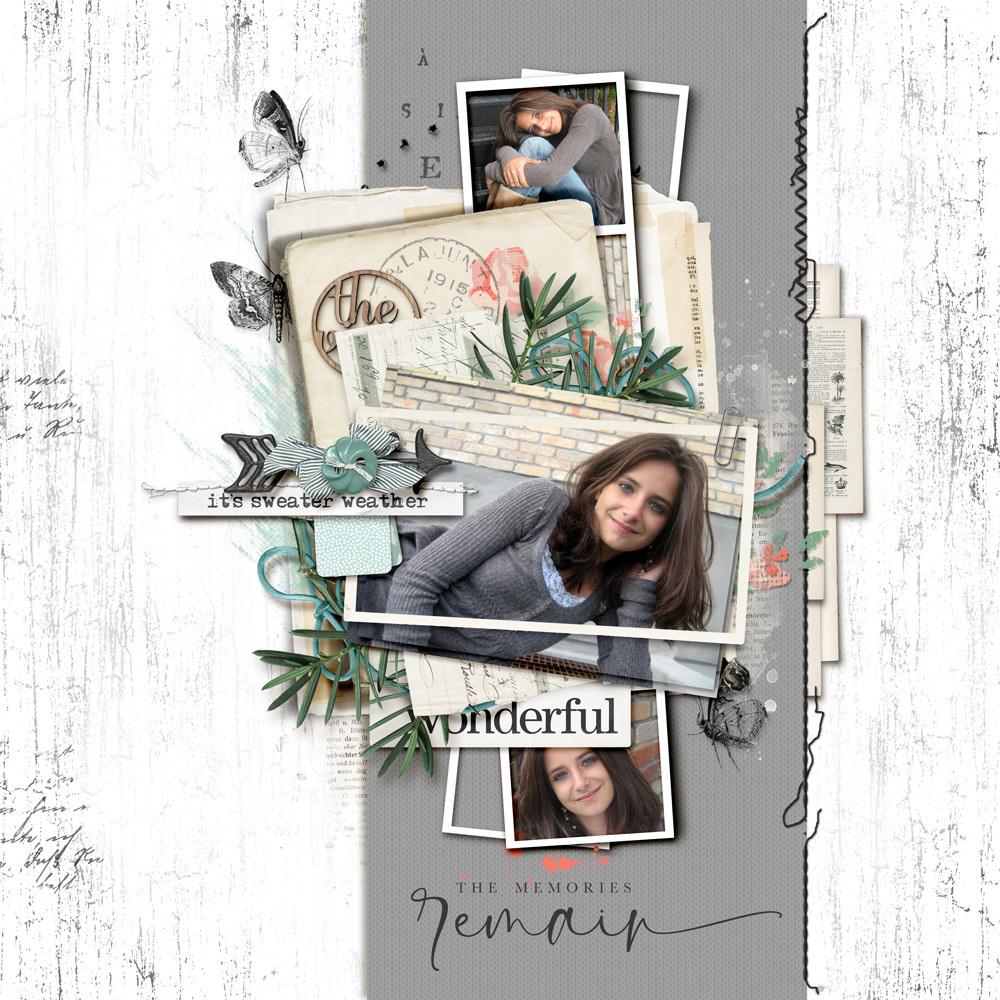 Esther's page, which also uses Cabana White Paper for the background, tells the interesting story of a retired greyhound racing dog, named Oscar,  who found his forever home with Esther's daughter. As you can see her design leaves ample room for a journal text in addition to the small story card included in one of the templates. She even put the black arrows to good use to point out which dog is Oscar in the racing photos.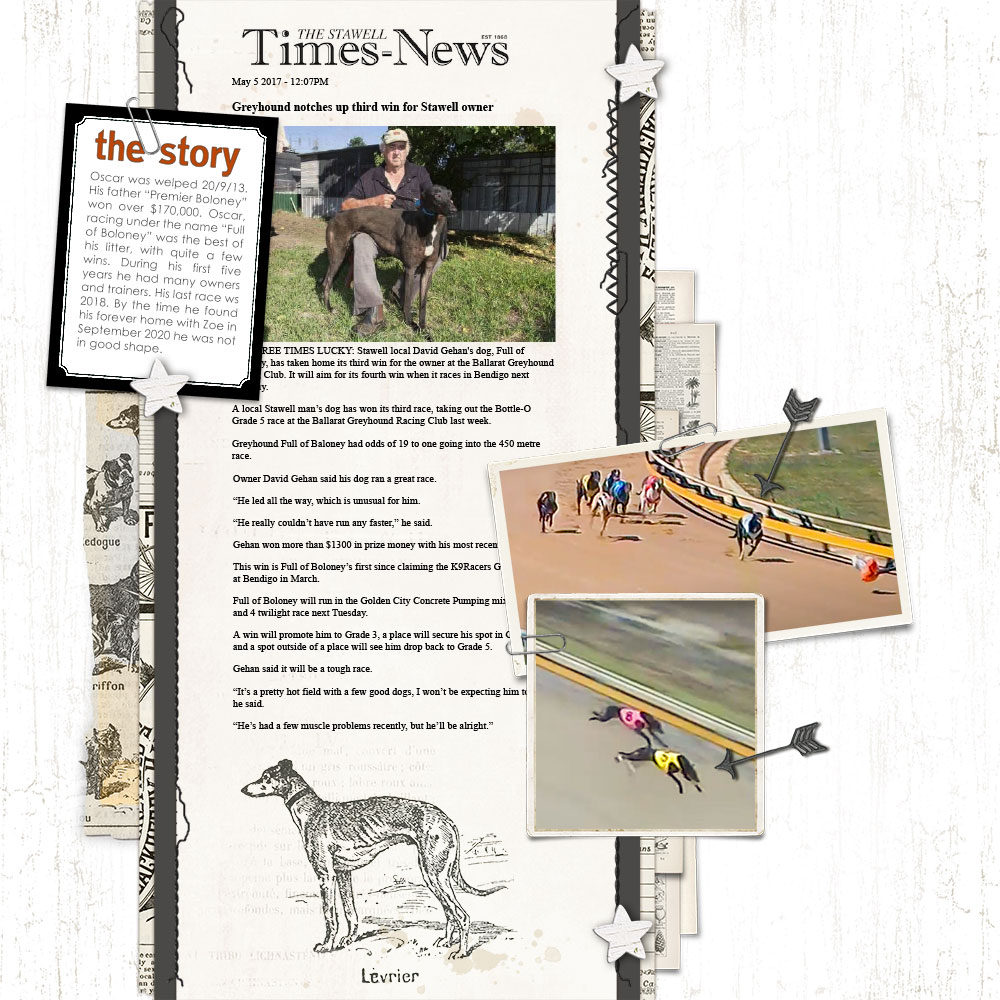 One of Lynn's hobbies is photographing light houses and, yes, once again that versatile Cabana White Paper fits perfectly for a background for her wonderful lighthouse photo and the extra smaller photos she included. I especially like the photo of the spiral staircase inside the lighthouse leading to the top which visitors can climb. Details like that add so much more information and background story to a photo.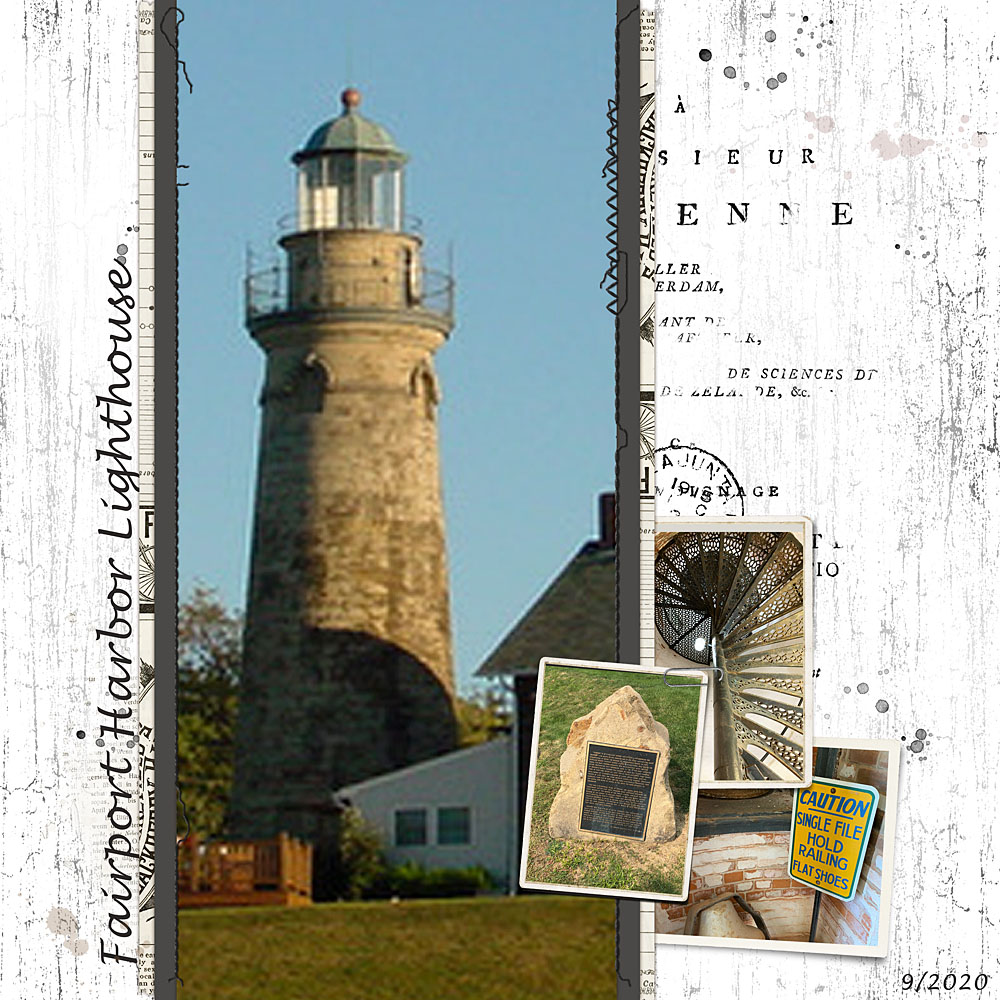 For my own page, I chose to showcase photos taken on Christmas Day of our visits with our family outdoors in their garages or on their driveways. They had to bundle up to visit with us because it was cold. I used Palette Textures No 17 for my background.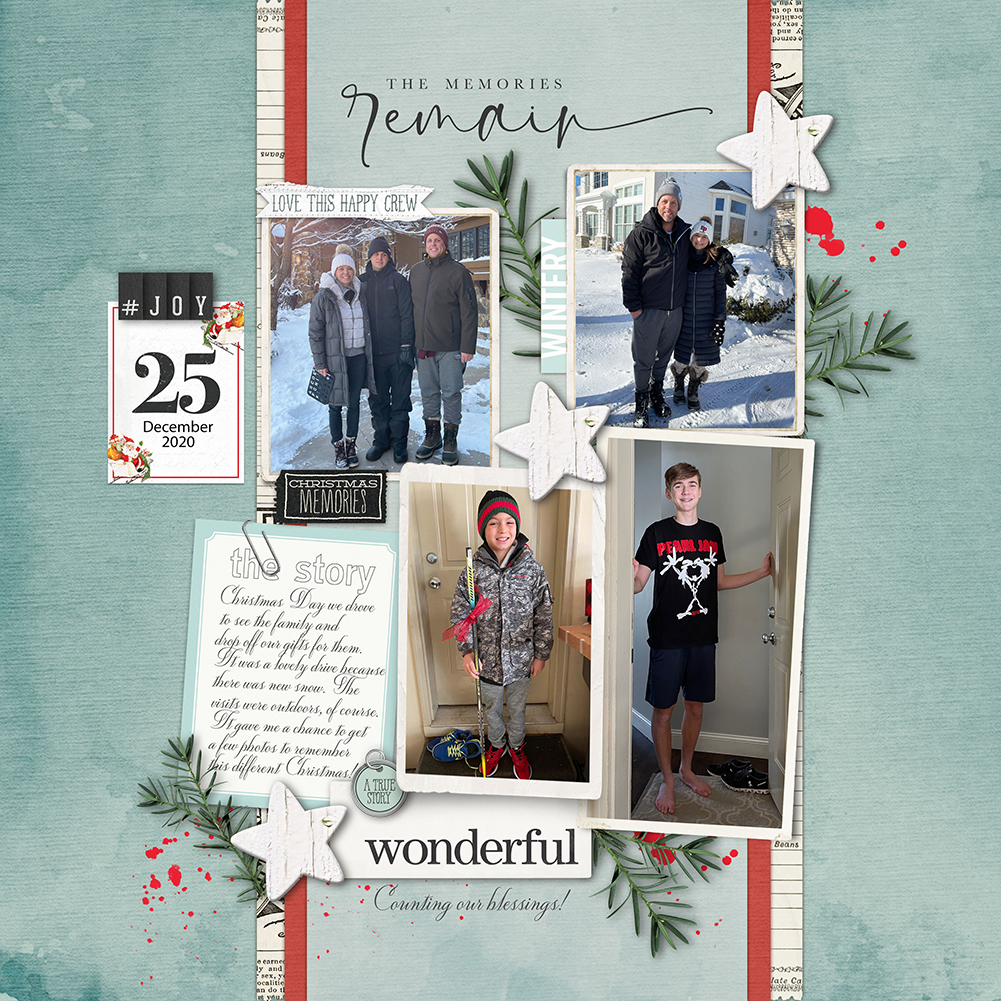 Many thanks to Sharon, Rachael, Esther, Lynn and Tammie Lynn for outstanding examples using the templates. And, now we all eagerly await to see your creations posted for this challenge.