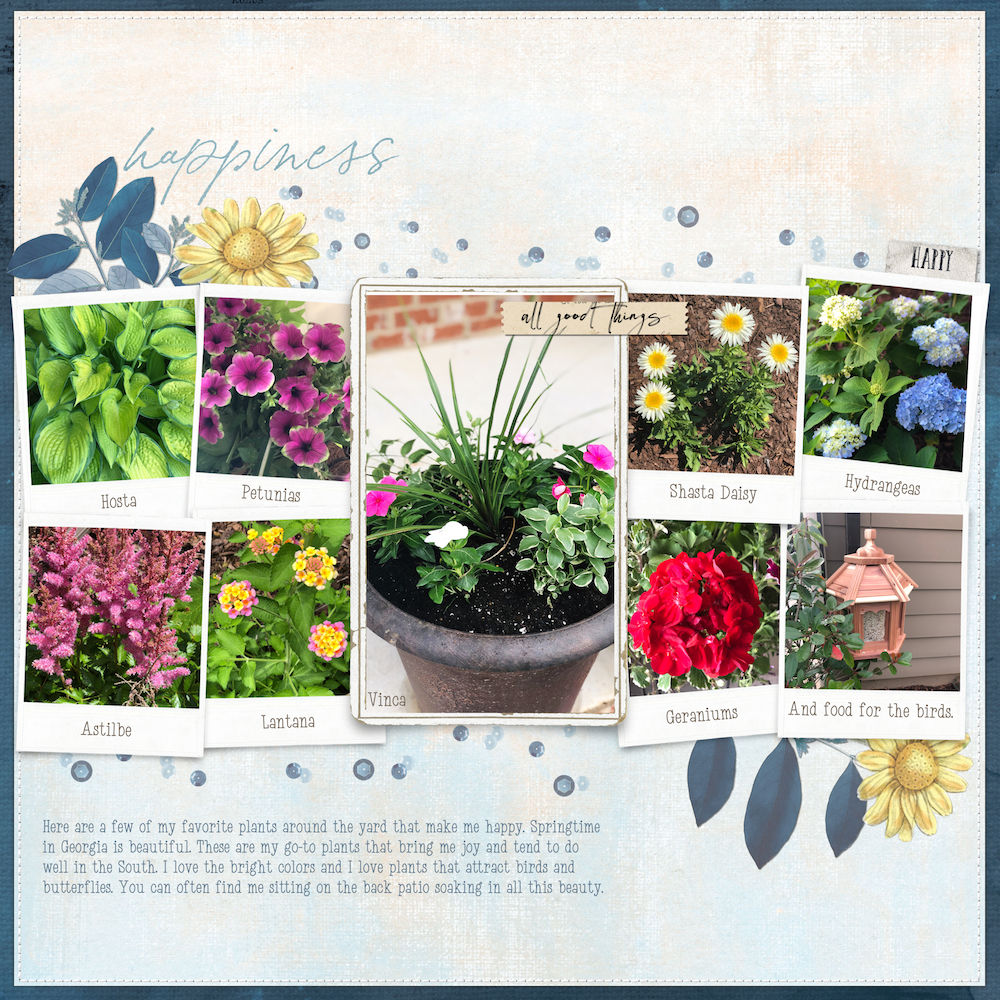 All About You: This Makes Me Happy
This month's All About You Challenge has the theme, "This makes me happy!" Scrapbook anything that makes you happy. Maybe it's a person, or a thing, or an activity, or a hobby, or a feeling, or whatever!
As always, the team was creative in documenting something that makes them happy!
First off, Trina (trinalankford) documented her love of decorating cookies (with royal icing no less!) on her amazing layout. I love that she added a photo of herself on her page….and those cookies do look too nice to eat, but I would surely love to try one!!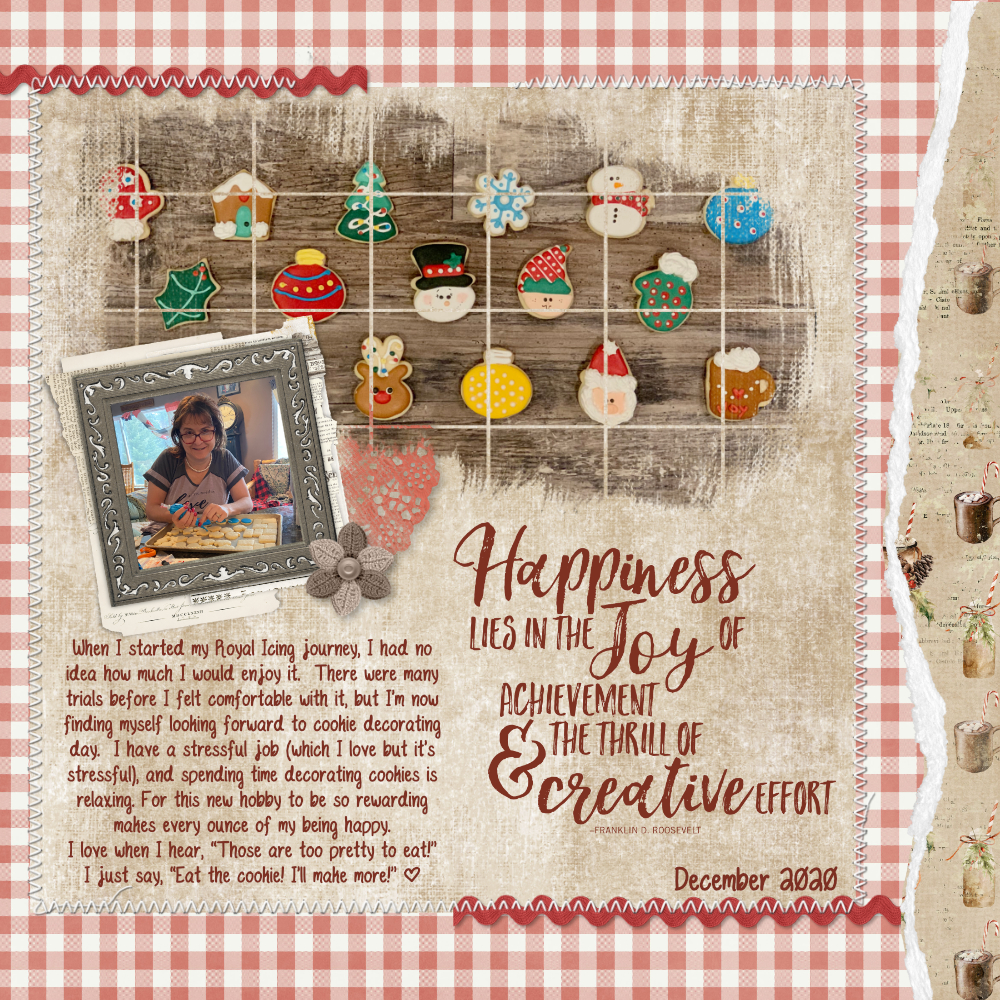 Trina's supplies:
Seize The Moment brushes and stamps
Rustique Noel Scrapbooking Bundle 
Next up, Shannon (shannonroller) found happiness while binge watching "Yellowstone." I love her fun layout with a ranch feel (and how she included a photo of herself snuggled up on the couch watching her show!)…and now I have another show to add to my must-watch list!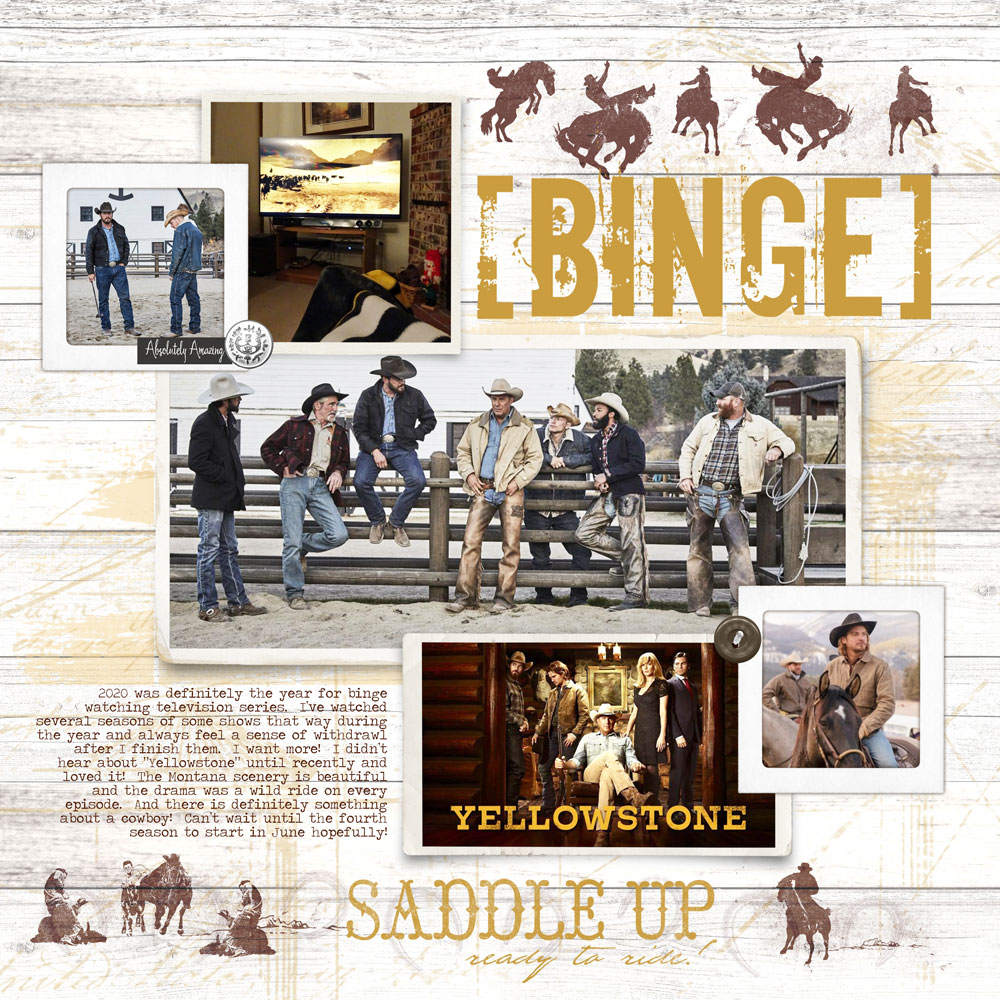 Shannon used:
Next up, Jane did an amazing layout about her love of photography. She even included a photo of herself in action and said, "Being out in nature… camera in hand, makes me happy!" I just love that! It is so important to document what brings us joy!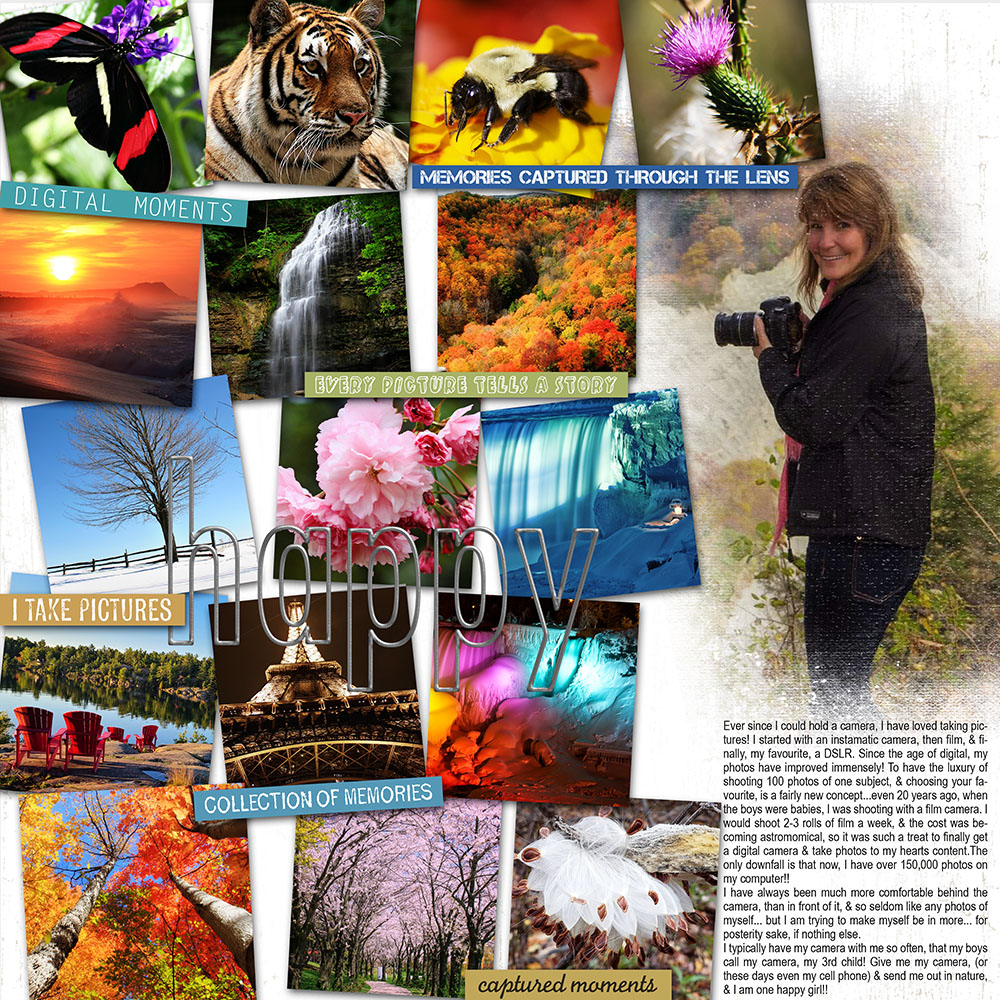 Jane's supplies:
Next, Cori (CoriK) made a lovely layout with photos of plants that bring her joy, particularly if the plants also attract birds and butterflies. I share this passion and really enjoyed seeing all her pretty photos!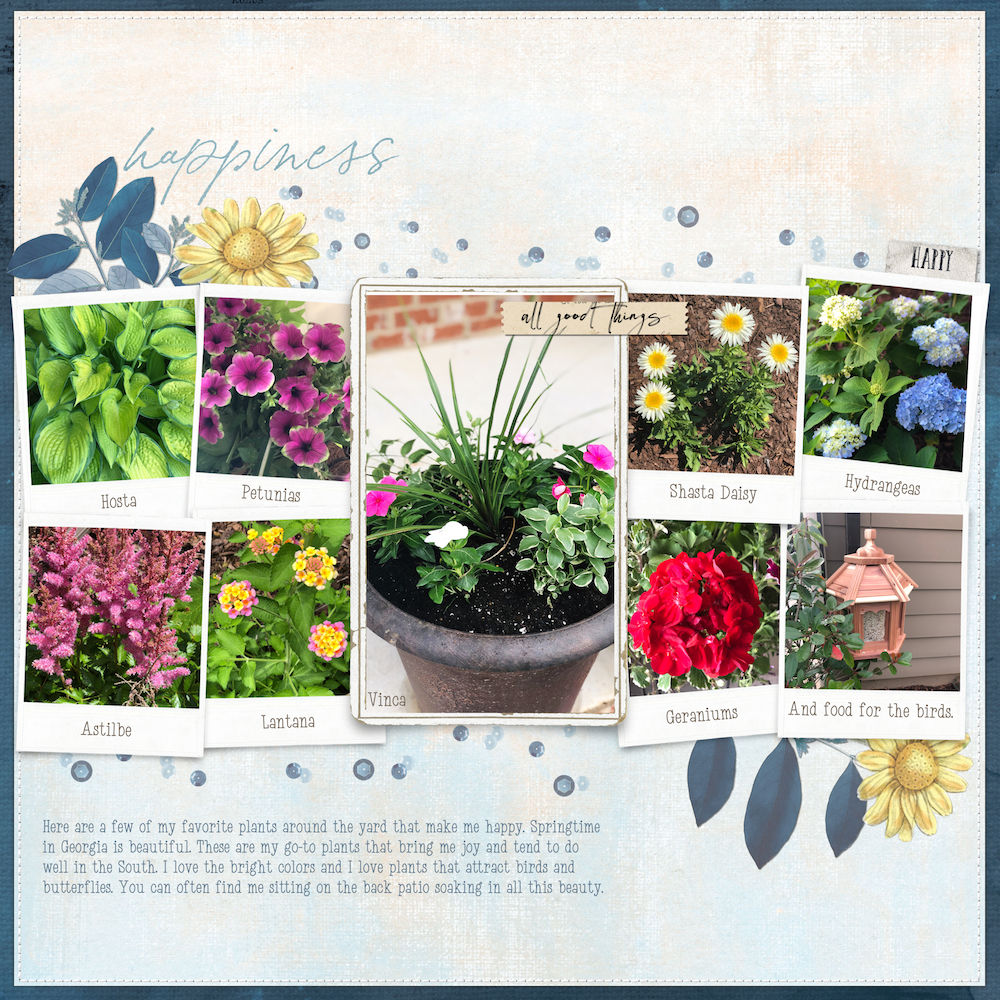 Cori used:
Vintage Artistry Wedgewood Bundle
Scattered Pictures Layered Template 13
Finally, I chose to do my page about my love of nature and how being outside makes my happy…even when it's cold and the trees are covered in ice!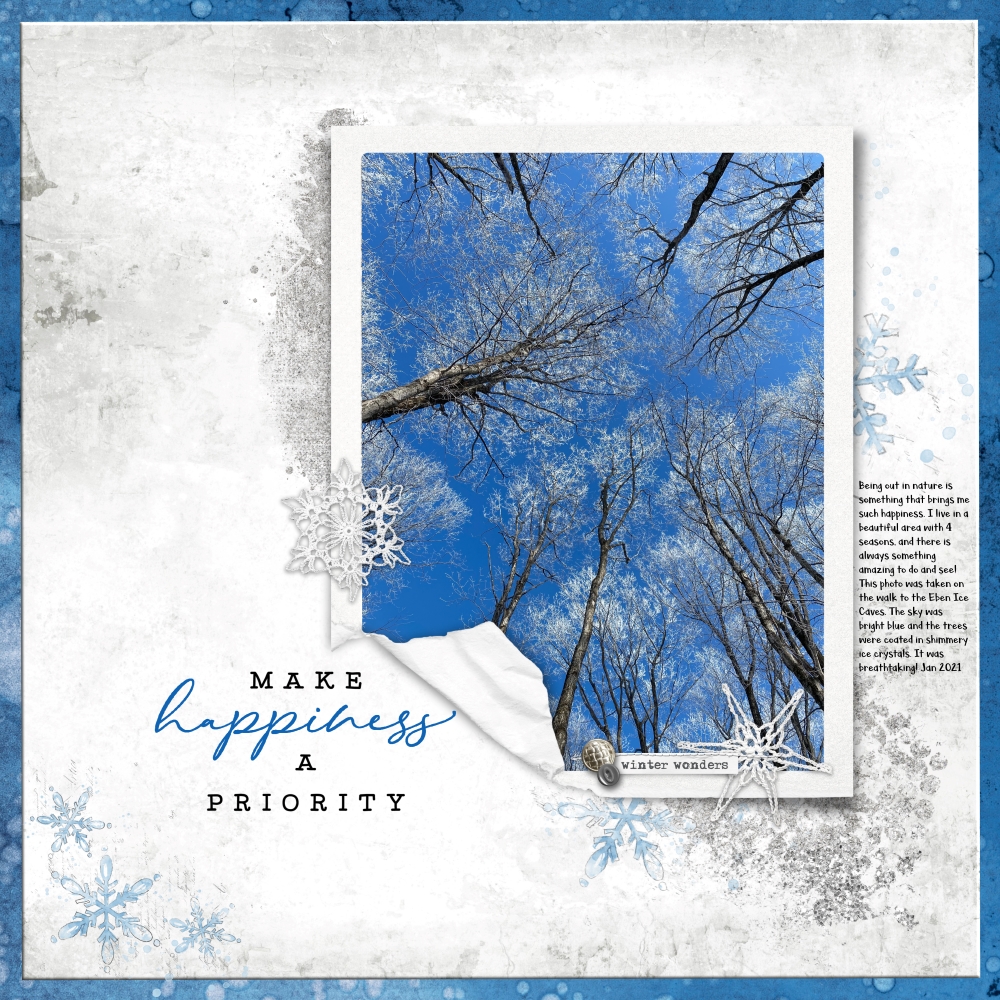 Supplies I used:
ARToptions Whitewashed Paper Pack 01
Thoughtful Script Stamp Pack 03 
Readymade Layers: Winter Borders 08 
Torn Classic White Photo Frames 01
Arctic Frost Sort of Solids Paper Pack
Artsy Flake Clusters and Layers 01
I can't wait to see your pages about something that makes you happy! Remember to post your page in the All About You Challenge gallery as well as in the January Challenges sign-in thread in the forum.
Happy scrapping! – Addie