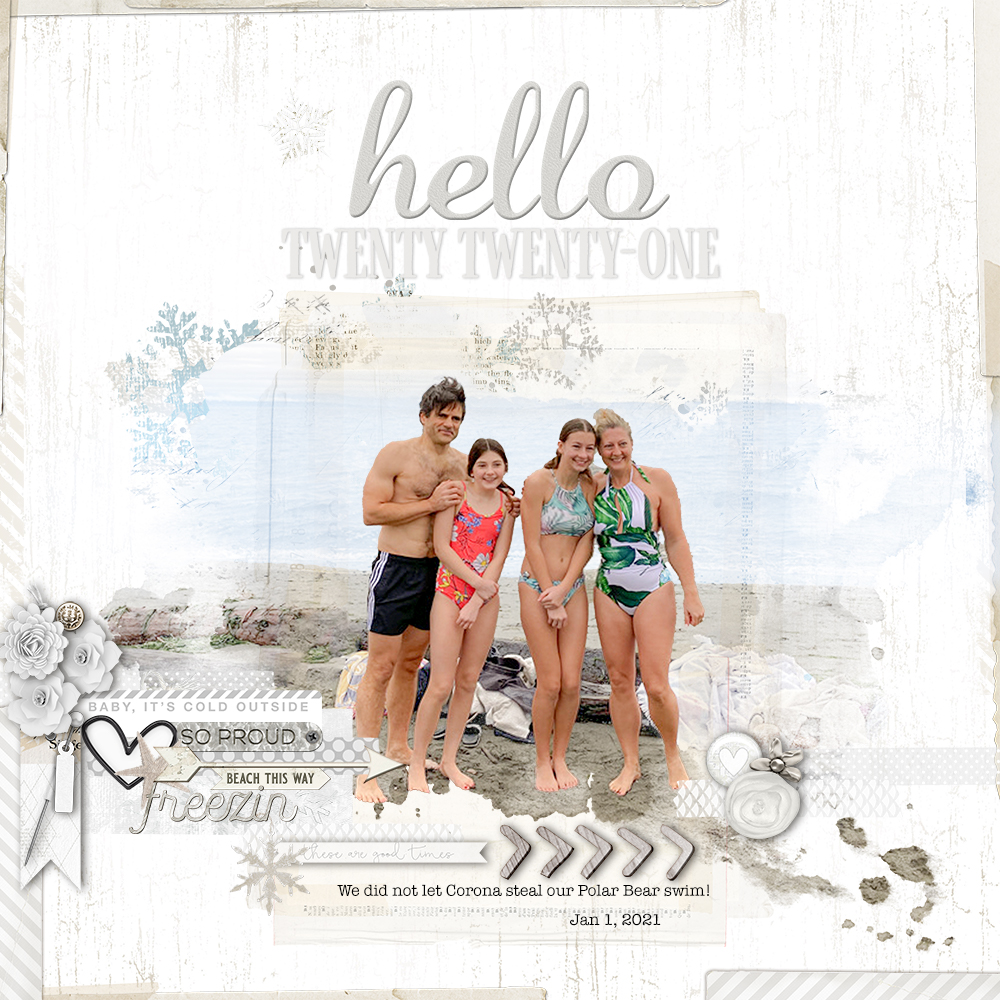 Color Challenge January: Blank slate
I always love the new year because it feels like I am starting with a blank slate! Fresh, clean and ready to go! For the first Color Challenge of 2021, I've decided to task you with the colour WHITE! What amazes me is how many different whites there are! From warm cream to cool winter dusk to a neutral eggshell. 
There are so many products in the store that work for a page with white, but I was really inspired by the new Cabana Whites Paper Pack. I wanted to do a page for our annual January 1st polar bear swim which my daughter and I did quietly this year with our dear friends.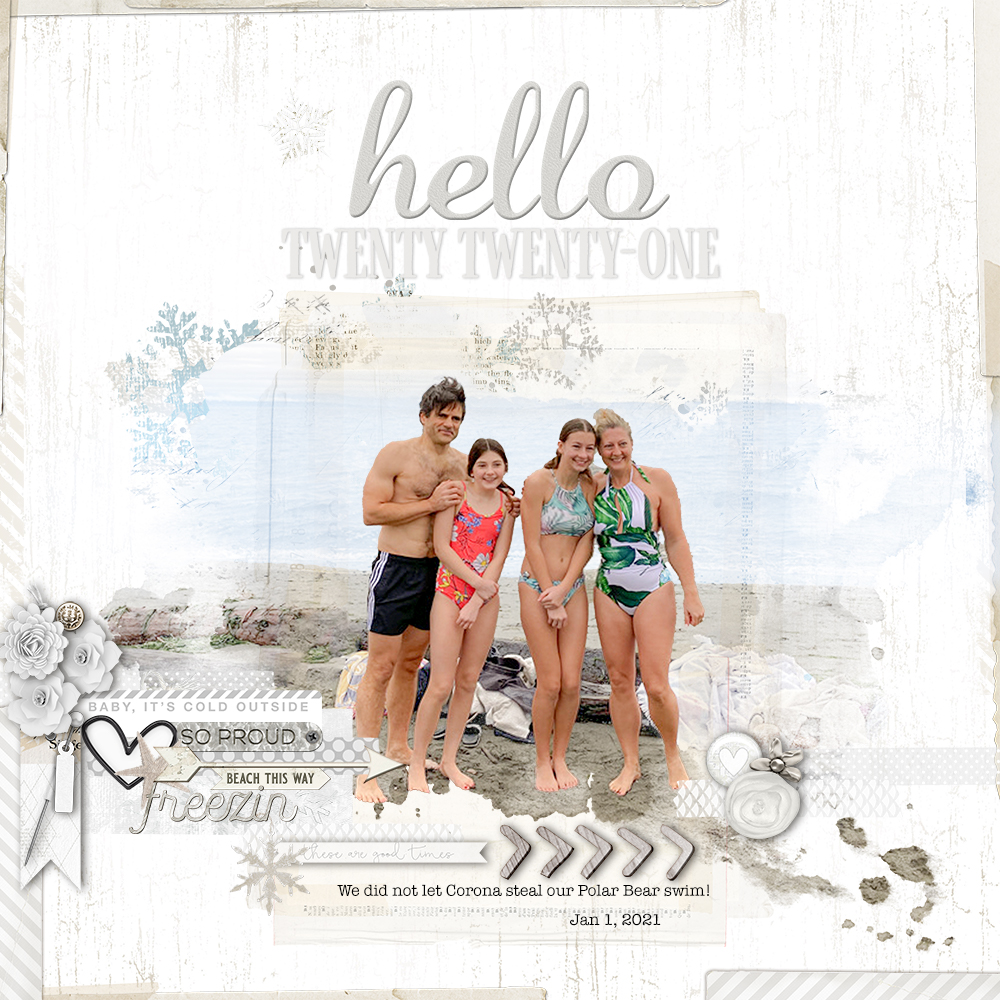 Supplies used:
Cabana Whites Paper Pack, Hello 2021 Brushes and Stamps, Cambrianna Element Pack, Fresh Vintage: Clare Element Pack, Roughed Up Pocket Cards: Striped 01, Blue Skies Scrapbook Kit, Jaspia Scrapbooking Kit, Layer Works 1141, Country Christmas Scrapbook Kit, Moonlight Dreams Element Pack,  More to Shore Scrapbooking Kit, Rubber Alphabet 04,  Washi Tapes: Grays 01,  Watery Photo Masks 18, Winter Whites Element Pack, Border Stamps and Layers 01, Taped Together Overlays 04,  Cedar Crest Element Pack,  Taped Together Stacks 03.
Anke (Anke) also used the new Cabana Whites on her page that is so simple but showcases her daughter's art! I love the white leaves poking out from behind the photo.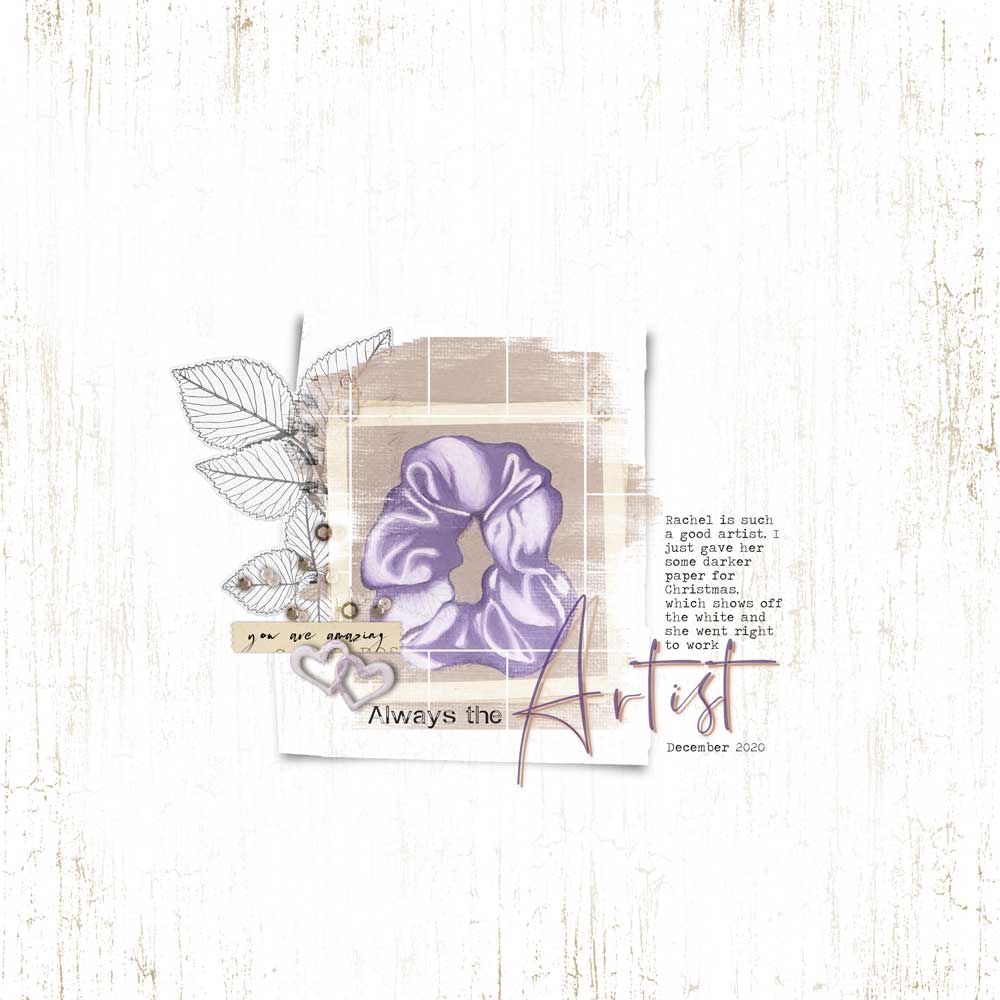 Supplies used:
Shannon (shannonroller) used warmer whites to create a page with such a sweet photo! Great capture.
Supplies used: Vintage Artistry Wedgewood Transfers (coming soon), Collage Stacked Layers 02,
Blendable Layers 119, Spill Frames 31, Docustack Layers 02, Palette Textures 13. 
Rachael created a stunning page with lots of white elements! I love how she framed the photo.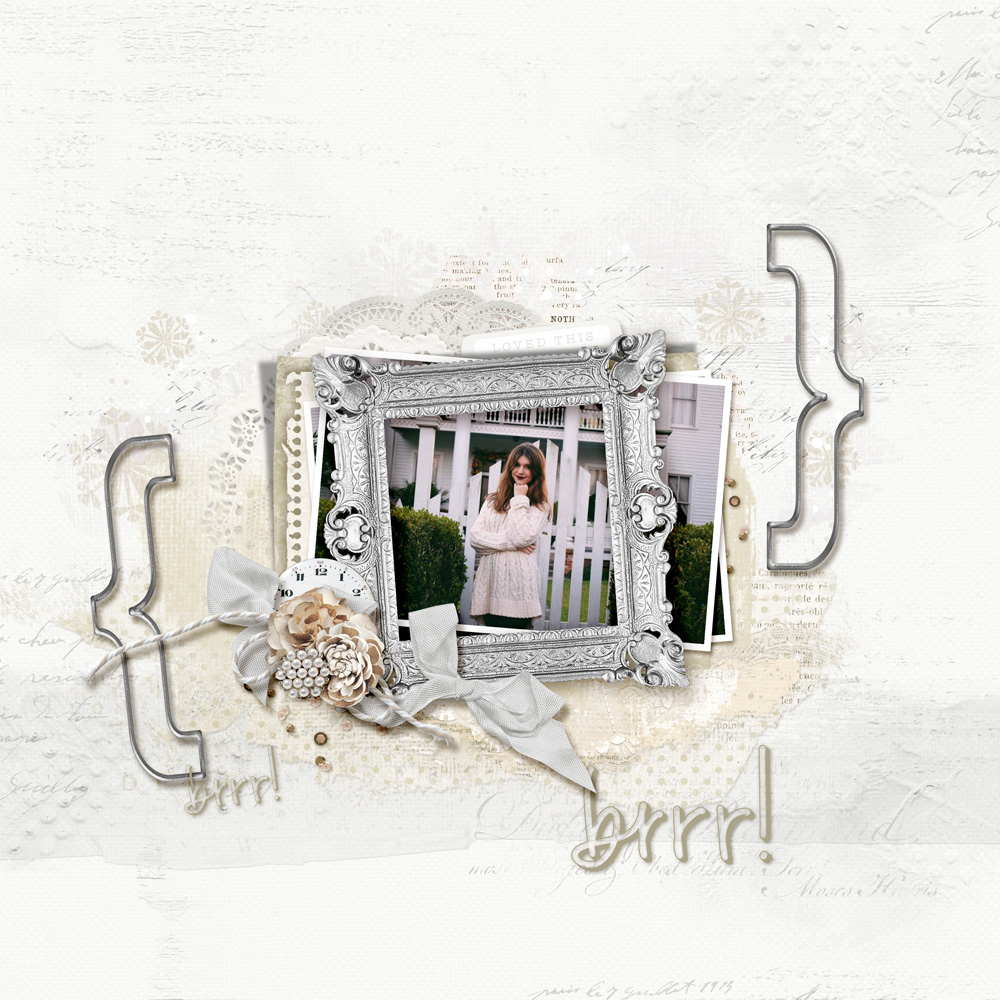 Supplies used: Handdrawn Shadowed Winter (coming Soon), Textured White 3, 
Frosted Winter Paint, Alandia Racheros paper pack, Notebook Paper,  Wire Rimmed Alphabet, 
Vintage Artistry PP, Blendable Layers 121, Blendable Layers 119, Winter Whites Painted Layers, Winter Whites Scrapbook Kit, Vintage Artistry Everyday Ephemera, Marlow Element Pack, Evergreen Season Collection, I Do Wedding Elements, Bakers Twine Assortment

Katie has provided us with a few FREEBIES to help you with your page! I hope that you'll join in the first Color Challenge of 2021 and create a page with all kinds of white! Post it in the Color Challenge Gallery, and remember that if you use all KPD products and post your page in the January Monthly Challenge thread, you will also qualify for awesome discounts! Can't wait to see what you create!
Happy Scrapping!