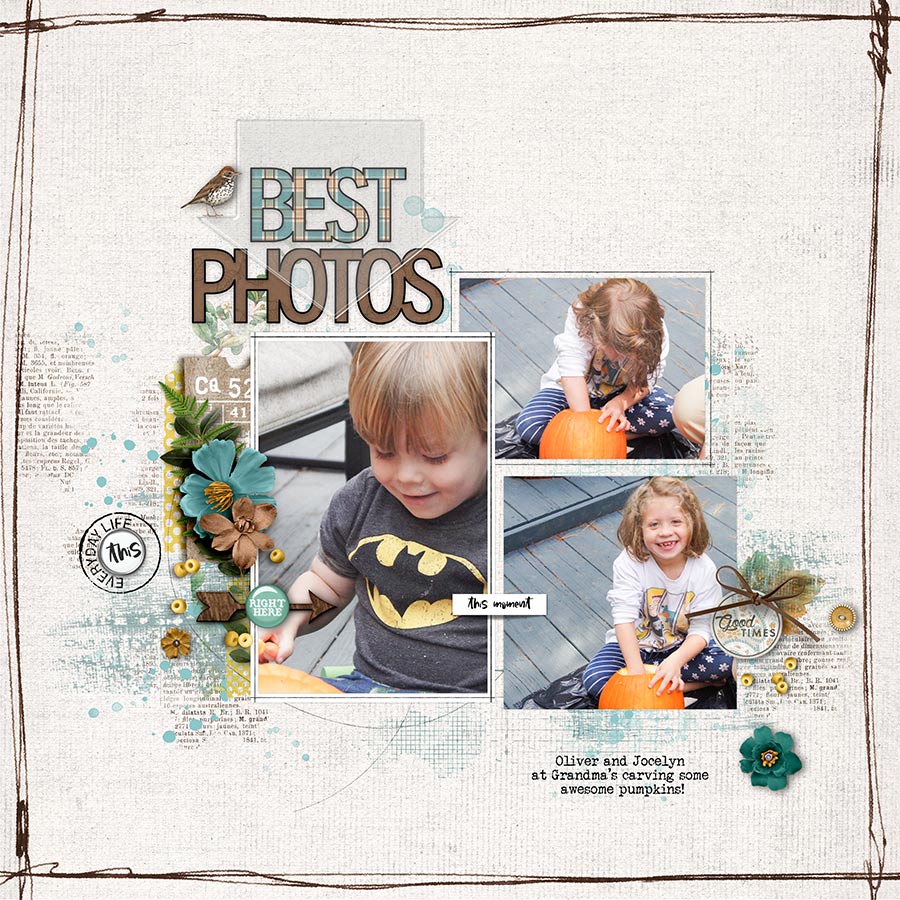 Template Mashup: Multiple Photos
When I want to showcase multiple photos on one scrapbook page I look to templates to help me with the arrangement and I also like a variety of framing ideas. The templates I chose for this week's Template Challenge include a variety of different frames. I invite you to try mashing these two templates for the Template Mashup Challenge.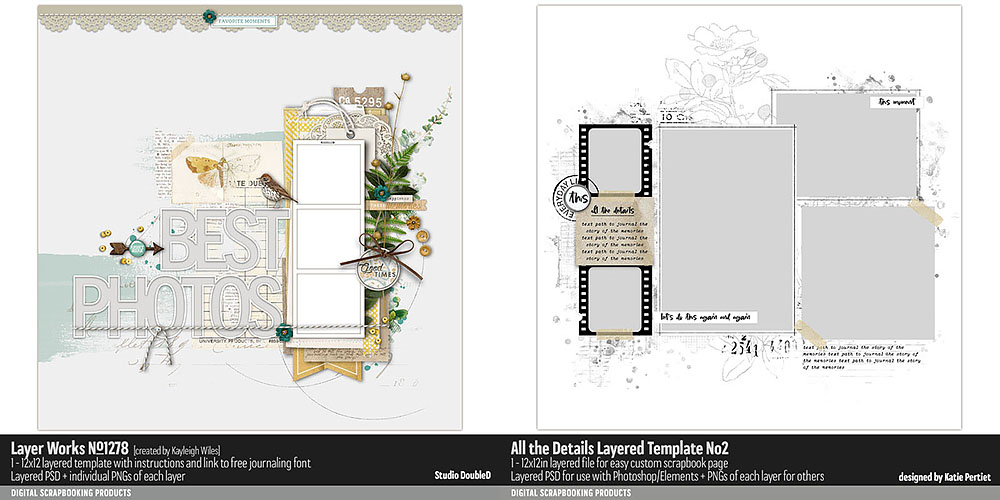 To inspire you, here's how Julie, Kathy, Kate and I mashed the templates.
Julie's theme is the amazing fall season in Alaska. I love the interesting cluster of layers she placed next to the beautiful photos.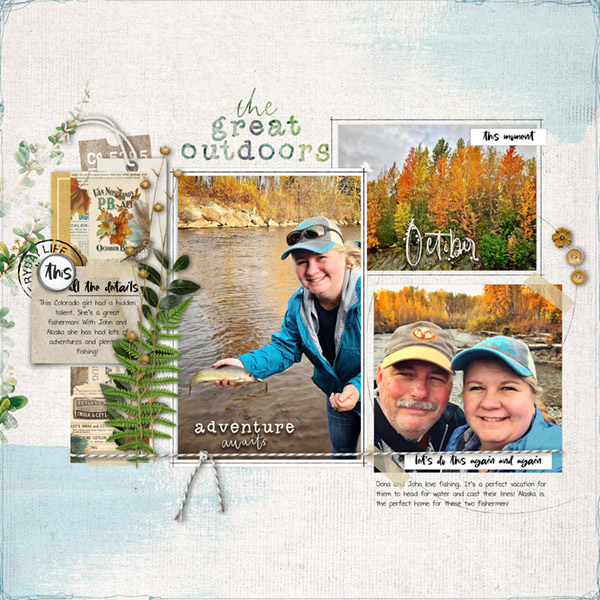 Kathy's Pumpkin Soiree page made use of the great title, BEST PHOTOS, plus, she added color using elements from the Fall Market Kit for a delightful scrapbook page featuring her cute grandchildren. Kathy also added
Scribble Overlays No. 04
plus the popular
Fall Market Scrapbook Kit
.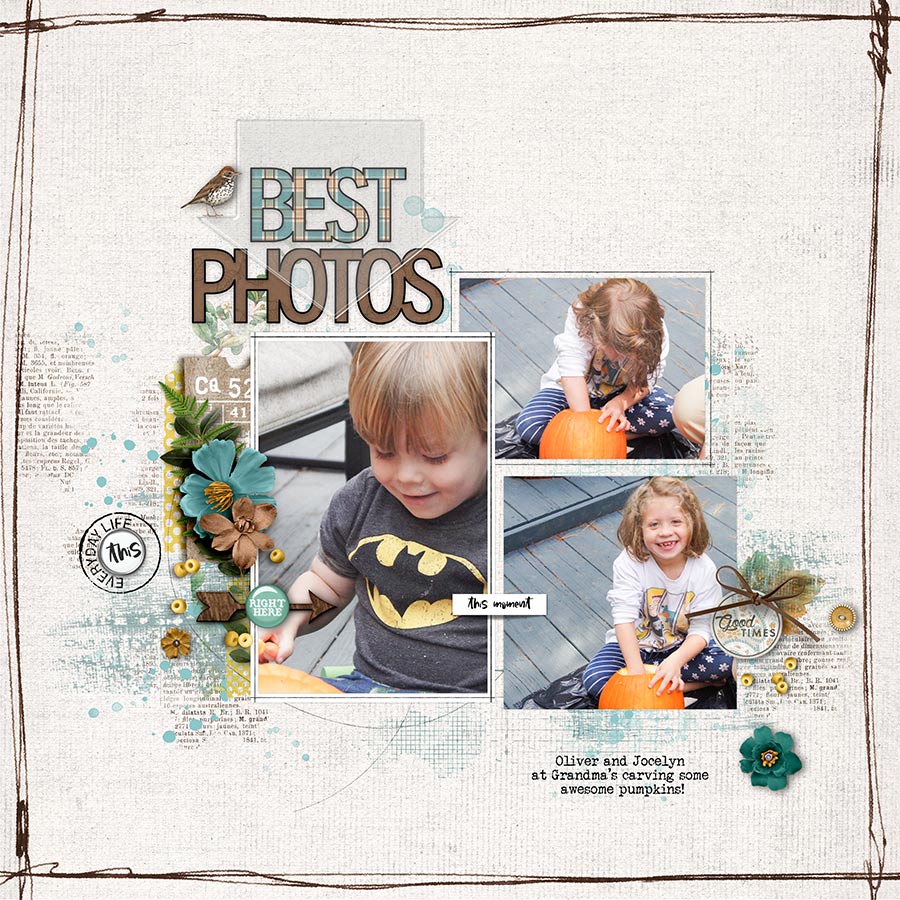 Kate's well designed page, Fall Planting, showcases the colorful blooms on her porch and includes a place for her journal text, too.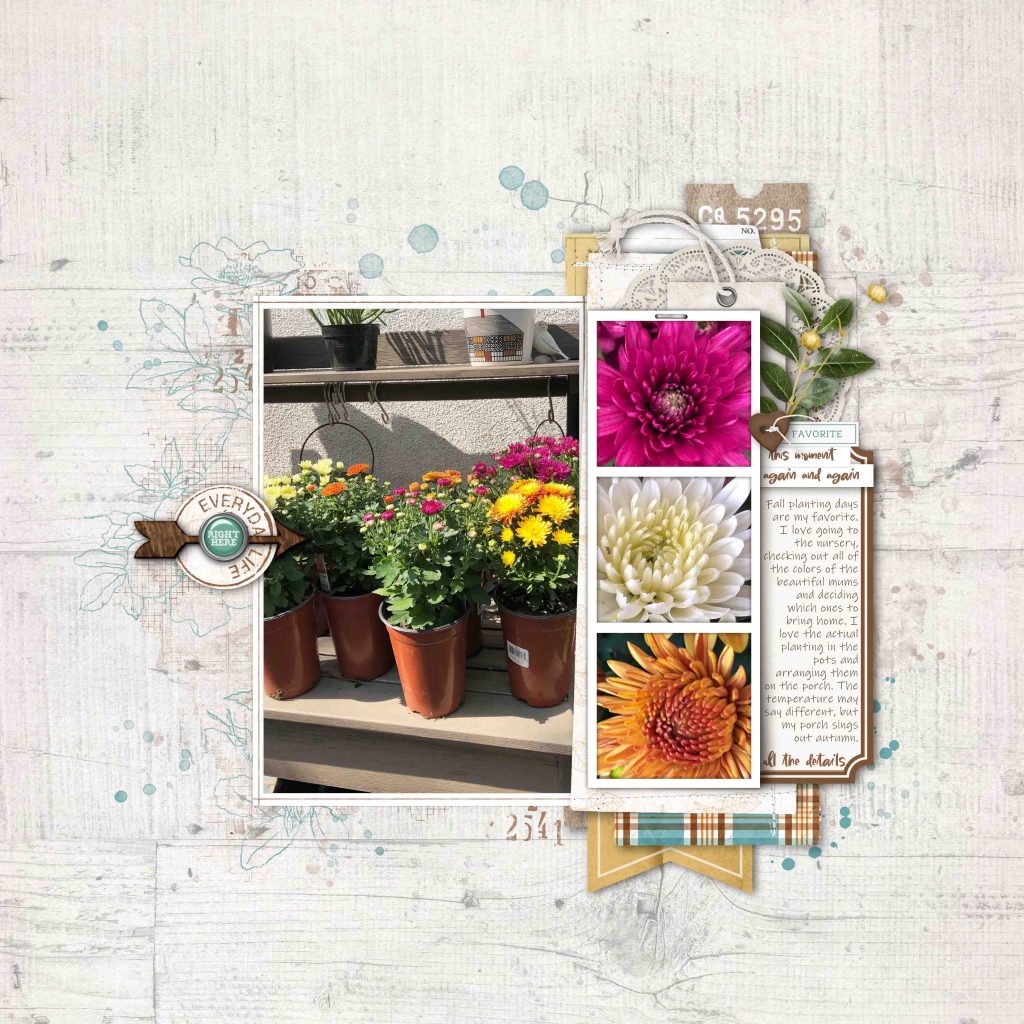 For the last example, my own page takes advantage of the multiple frames in the two templates for the photos I took recently on one of our daily walks.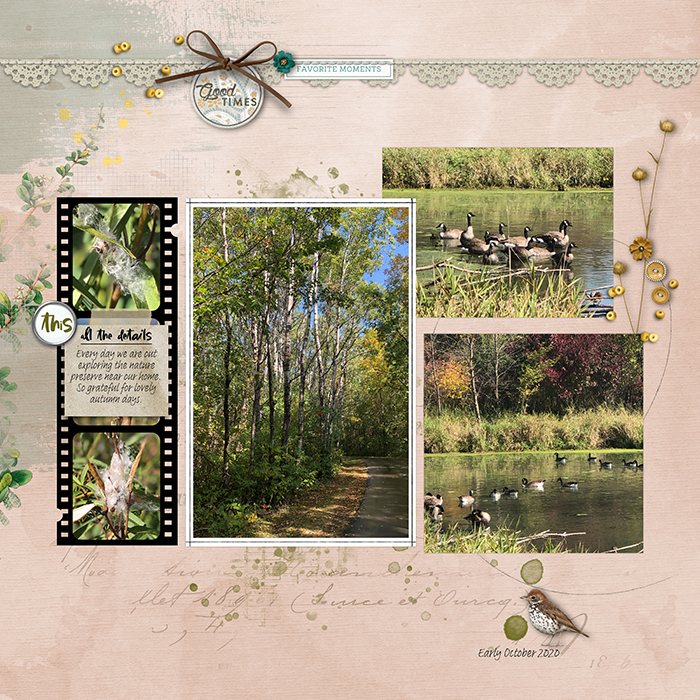 You're invited to join the challenge! All you have to do is combine parts of each template to create your own new design. The two chosen templates are included in the sale on Thrifty Thursday.  I know you'll find many ways to use the two templates. Please post your page in the
Template Challenge Gallery
and then also add your page to the
October Challenge Sign in Thread
in the forums.