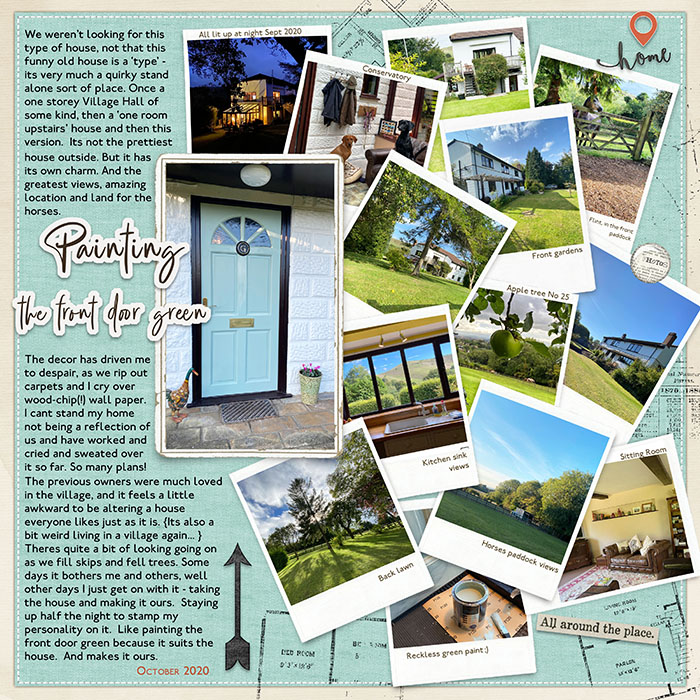 Story Scrapbook Challenge : New Beginnings
New beginnings!  How fitting, here we are at Katie Pertiet Designs, new beginnings for Katie and Randy, as well as us here at this brand spanking new digs.
So I want a story about new beginnings.  Have you moved house and had to start in a whole new neighbourhood?  How about a new job with all new workmates?   Maybe when you met a new friend or married to a new husband (or wife as the case maybe).  Have you started a new business?  Pregnant with a new baby, bringing new life into the world?   Started a new project.  Got a new pet.  Are you seeing where I'm going with this.  All new beginnings and all worthy of a story.  Do you have a new beginning of your own?
I absolutely cannot wait to see what this challenge brings.
The creative team have jumped on board with some terrific example pages:
I love Mel's page about new beginnings, new house, new town, making her house her home.  It can be unsettling, but I am sure Mel is doing it at warped speed.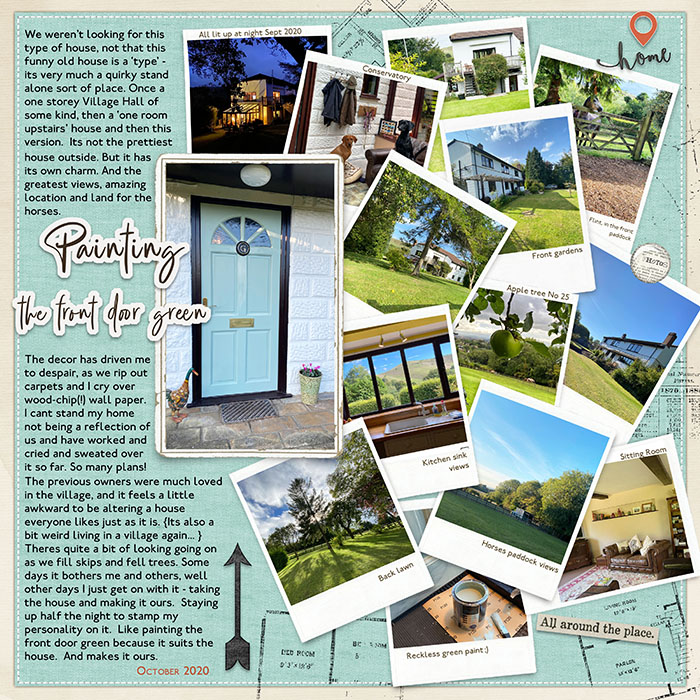 Items Mel has used:  Scattered Pictures Layered Template 02,  Palette Textures Paper Pack 06,  Wood Veneer Words 36,  Collageables 03,  Home front clusters brushes stamps and layers 05.
Julie's page is a ripper and I can relate for sure as I have a similar dog who is prepping for Dogageddon.  New home, new beginnings and well new discoveries in the garden!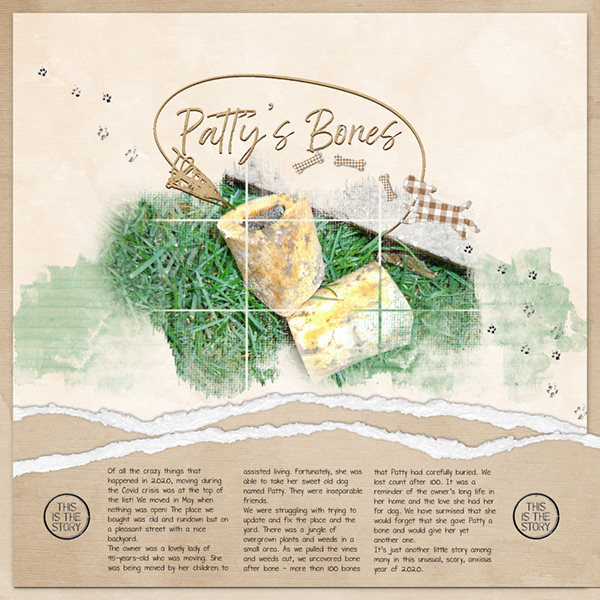 Supplies Julie has used:  Palette Textures 07 ,  Fall Market ChecksnPlaids ,  Instant Artsy Arrows 02 ,
Torn Templates No. 2,  Grunge Texture Masks No. 1 ,  Sketchy Sentiment Spots No. 8 ,  Painted Window Frames No. 6
Shannon has created a sweet sweet page of a new bunny in the house.  This page had me at the expression on the face of her son.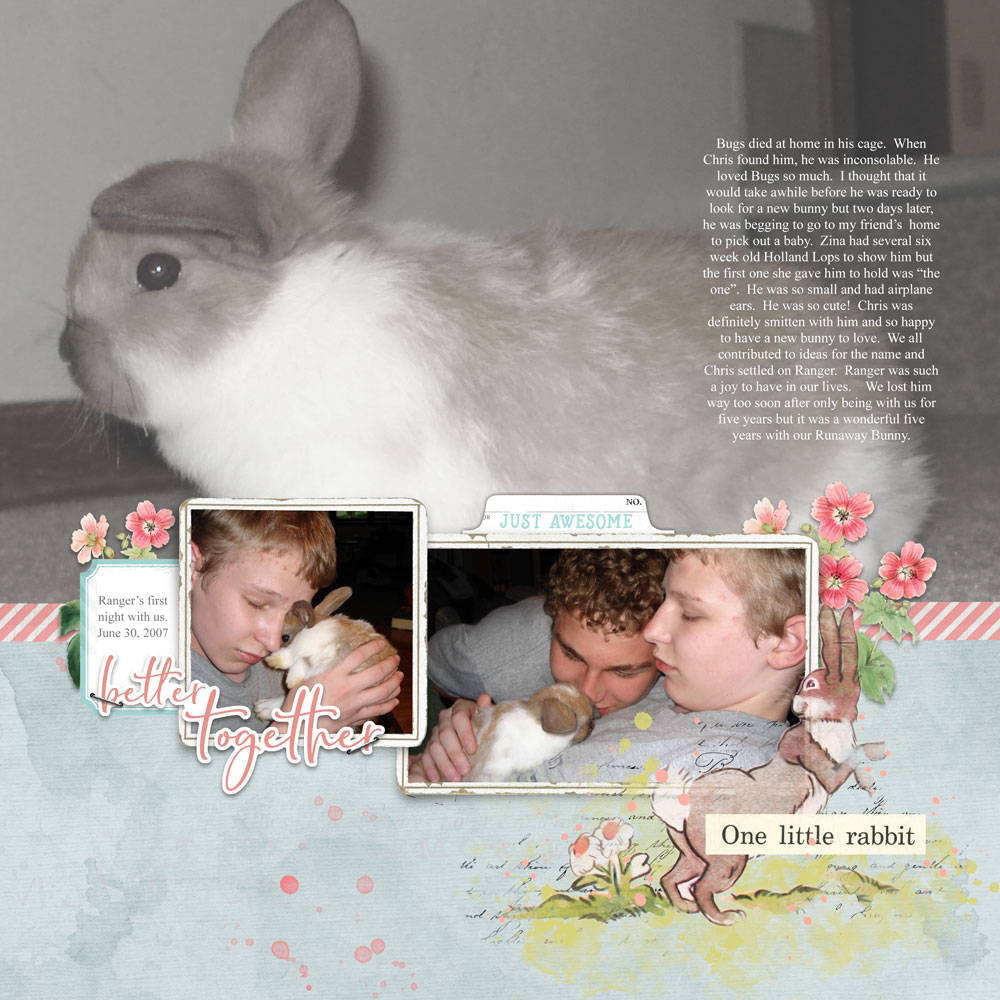 Supplies Shannon has used:  Big Picture Template Vol. 2 No. 1 ,  Palette Textures 05 ,  Little Bunny Blends
And lastly my page, I needed this challenge big time for a mindset I need to go through.  Day 1 starts now.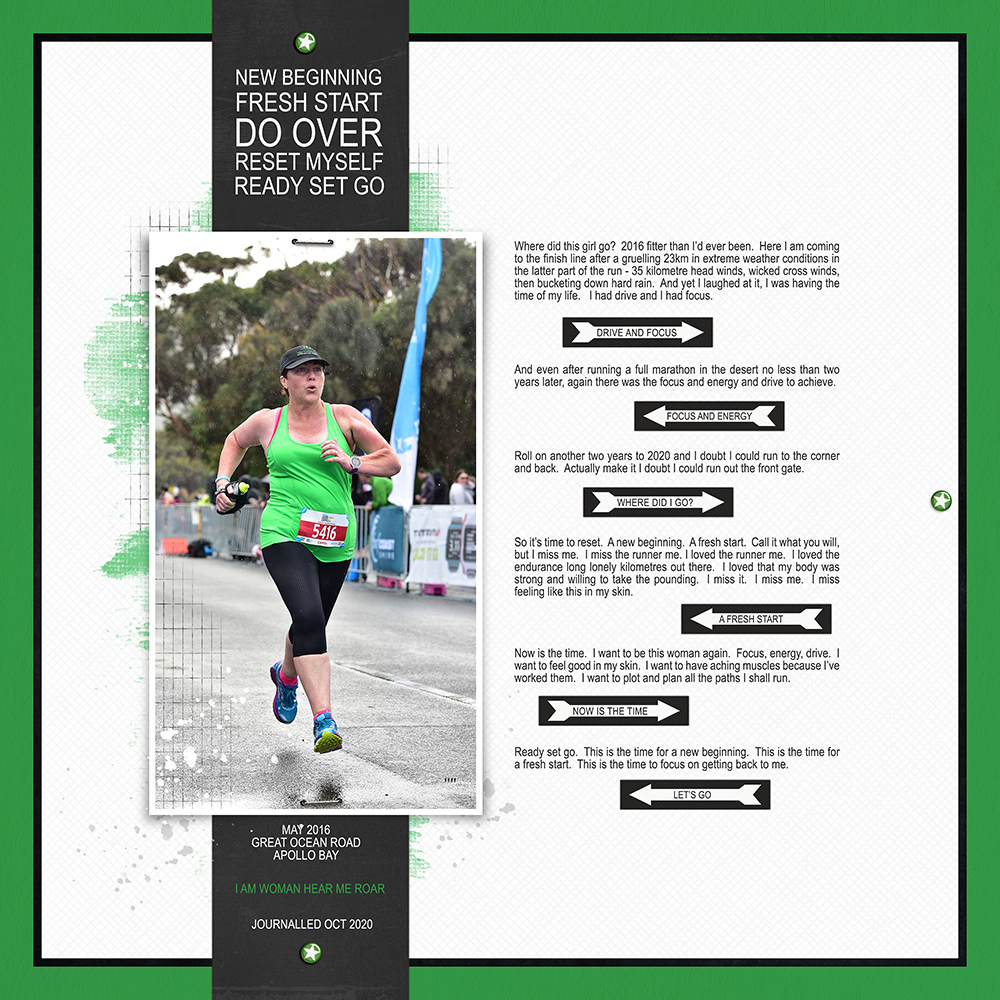 Supplies I have used:  Woodside Jangle Solids Paper Pack ,  Painted Window Frames Stamp Pack No.6,  Maybe Not Solids paper pack,  Black Creme & Turquoise Kit,   Splatters Brushes & Stamps No.7,   Flair Minis No.1,   Thin Classic Photo Frames Curled & Flat No.2,  Ledger Grids Brushes & Stamps No.3
Katie has generously provided a freebie to help you on your way, the link is good for the rest of the year.  I hope the goodies inspire you.
Post your pages in the Scrapbook Challenge Gallery and don't forget when you use ALL DD product on your challenge page you should post a link of your page in the October Challenge Participation thread so that it will count toward your savings in the rewards program.  Everyone's a winner!