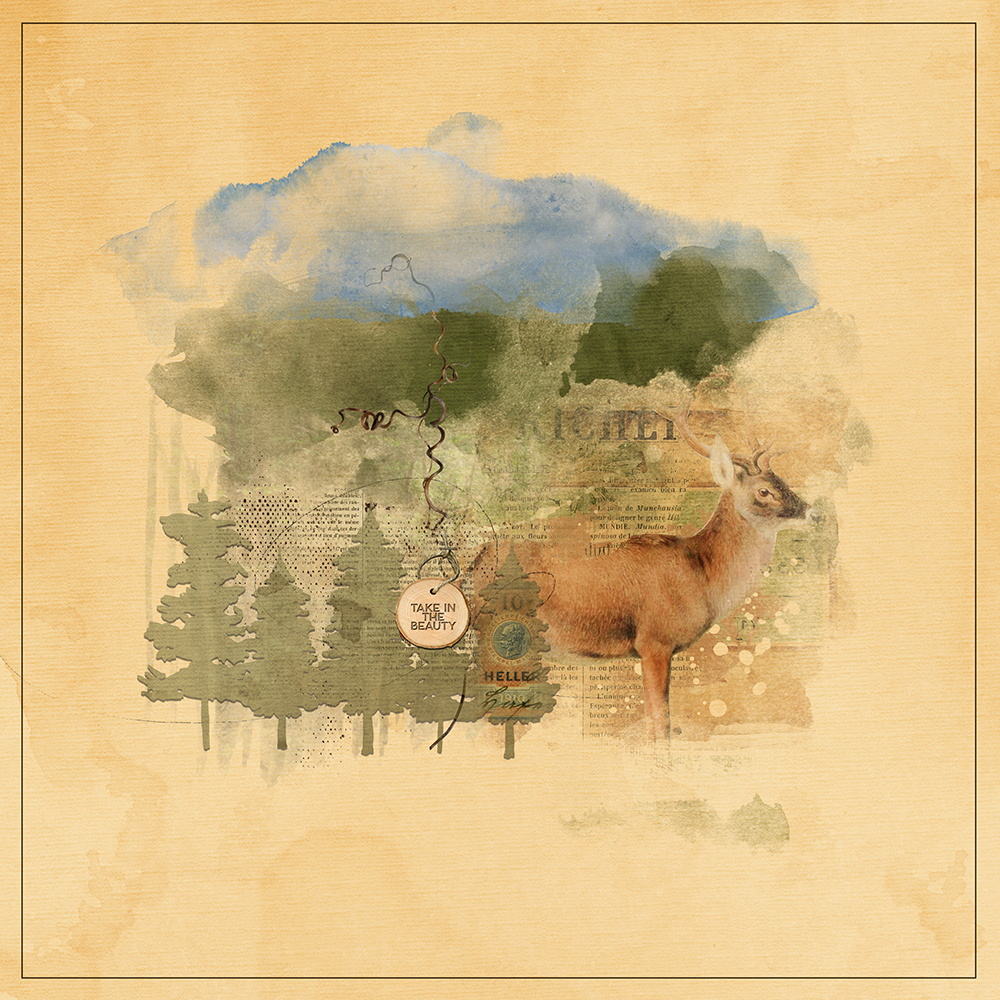 Let's Blend: Combining Products
Hi Everyone! It's great to be back on our brand new Blog with a new Let's Blend Challenge. Many times, I pull all types of products from my stash to create an interesting page. So, this month, I thought it might be fun to try that for the challenge.
For this page, I started with a few watercolor painted brushes and formed a base for the rest of the piece. I then started clipping different papers and blends to the brushes like they were masks. Different elements were added after I was happy with the foundation, and here it is. To be honest, I almost always step away from it for a day or so and them come back and make any changes. Here are the products I used for this page:
Palette Textures Paper Pack No. 6, Palette Textures paper Pack No. 4, Watery Spots Brushes and Stamps No.12, Great Escape Scrapbooking Kit,
Cloudscapes Brushes and Stamps No.1, Woodland Blendables No.2, Hike More Scrapbooking Kit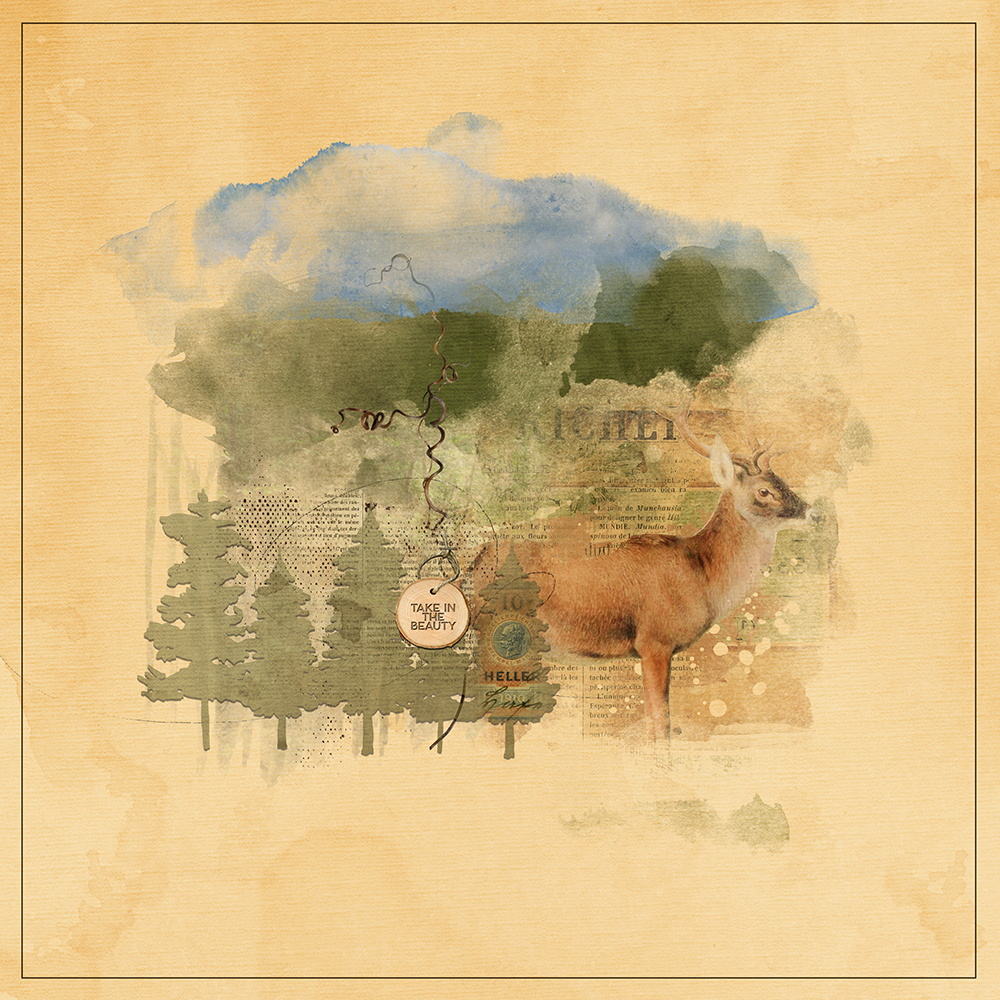 On this page I used a few layers from an Artsy Blendable Layers and Vintage Mix Clusters. I changed the color of the background paper by using a Color Lookup Adjustment Layer. I love the layered banners – I put in a journal card instead of a photo and left the other frame blank. Adding a photo would be great also. Products used for this page:
Artsy Blends Layers Leaves No. 2, Leafy Banner Layers No. 1, Vintage Mix Clusters No. 5, Monochromatics Spice 3×4 Cards, Blendable Layers No. 12 Base Layer, Watery Typecast Sentiments No. 8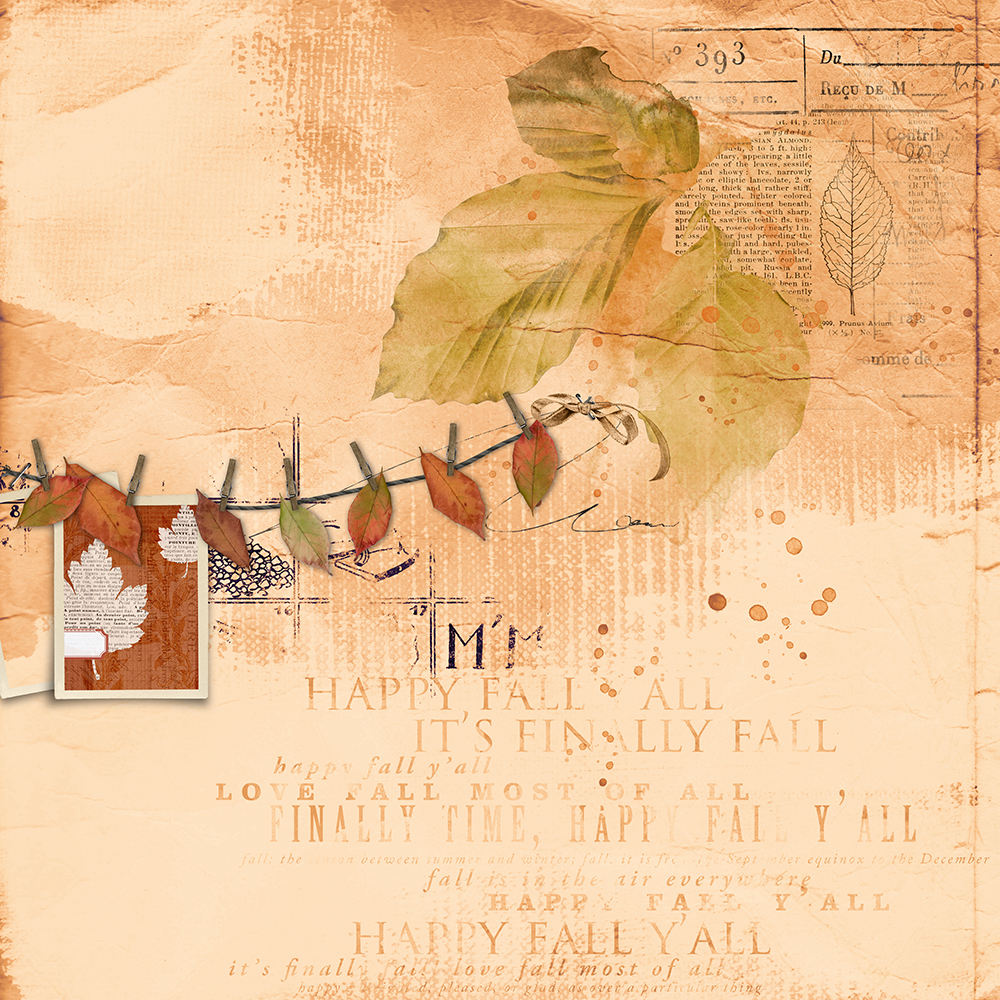 I look forward to seeing how you use some of your products in your stash to create a beautiful, blended page.  Feel free to use all or some of the products Katie has generously  provided in the freebie pack, and remember to post your pages in the Let's Blend Challenge Gallery and link up your page in the October Challenge Participation Thread for proper credit.