Template Mashup: Clothespins and Circles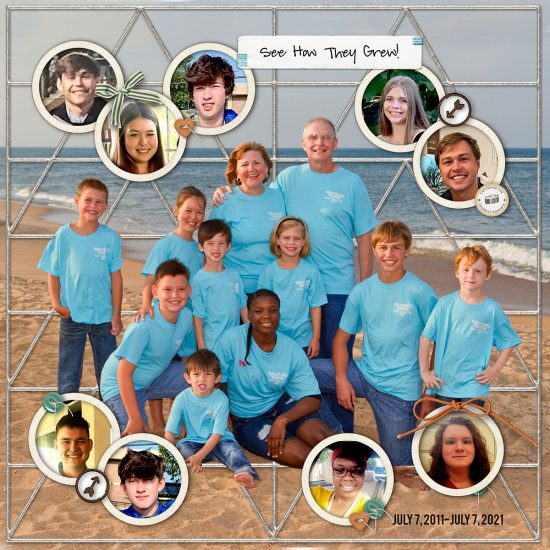 Hello from Merrilee (aka digigrandma)! If you love a grid layout, clothespins and circles you're going to love the templates I chose for mashing.
Inspiration Board Layered Template No 06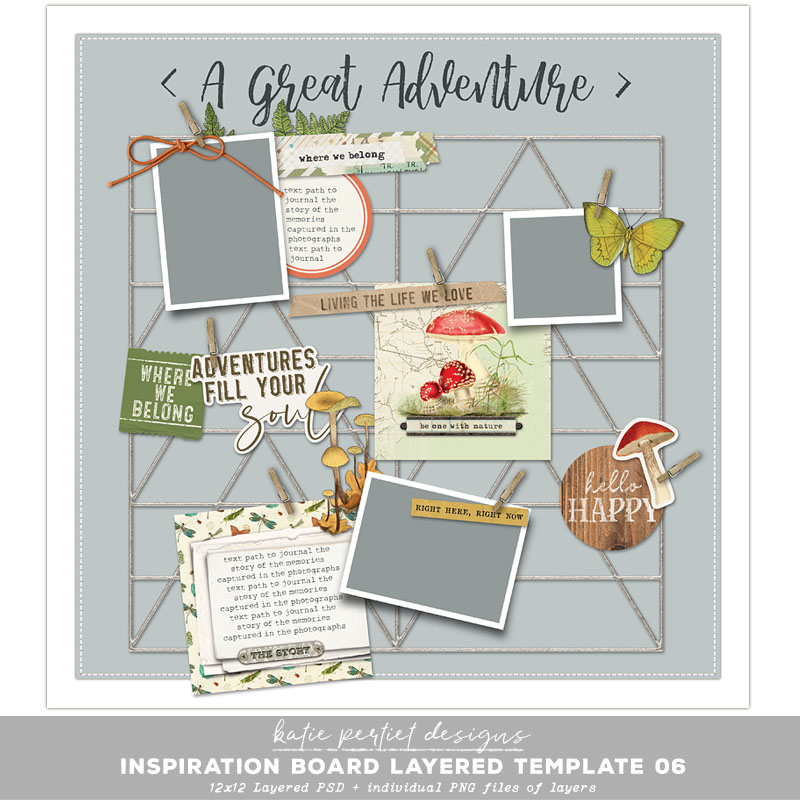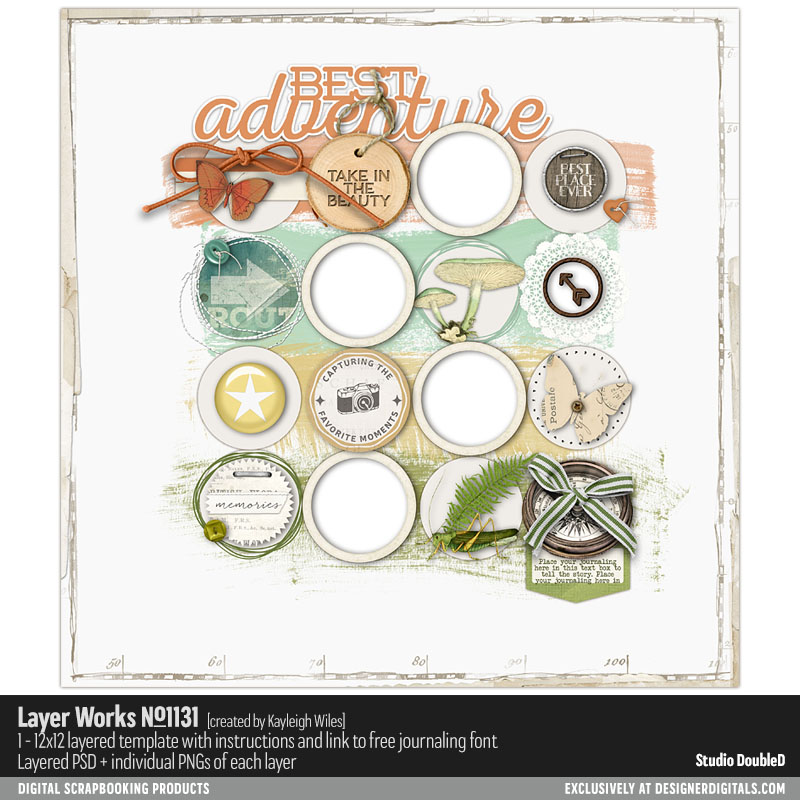 I am really excited to show you the layouts the Creative Team designed using these templates.
Candy (aka cnewby) placed a large photo behind the grid. She then used the clothespins to pin photos and elements to the grid for a dramatic, eye catching look! Extras on Candy's page are from:
Vintage Traveler Little Stickers 02
Mapping Adventures Layered Template 01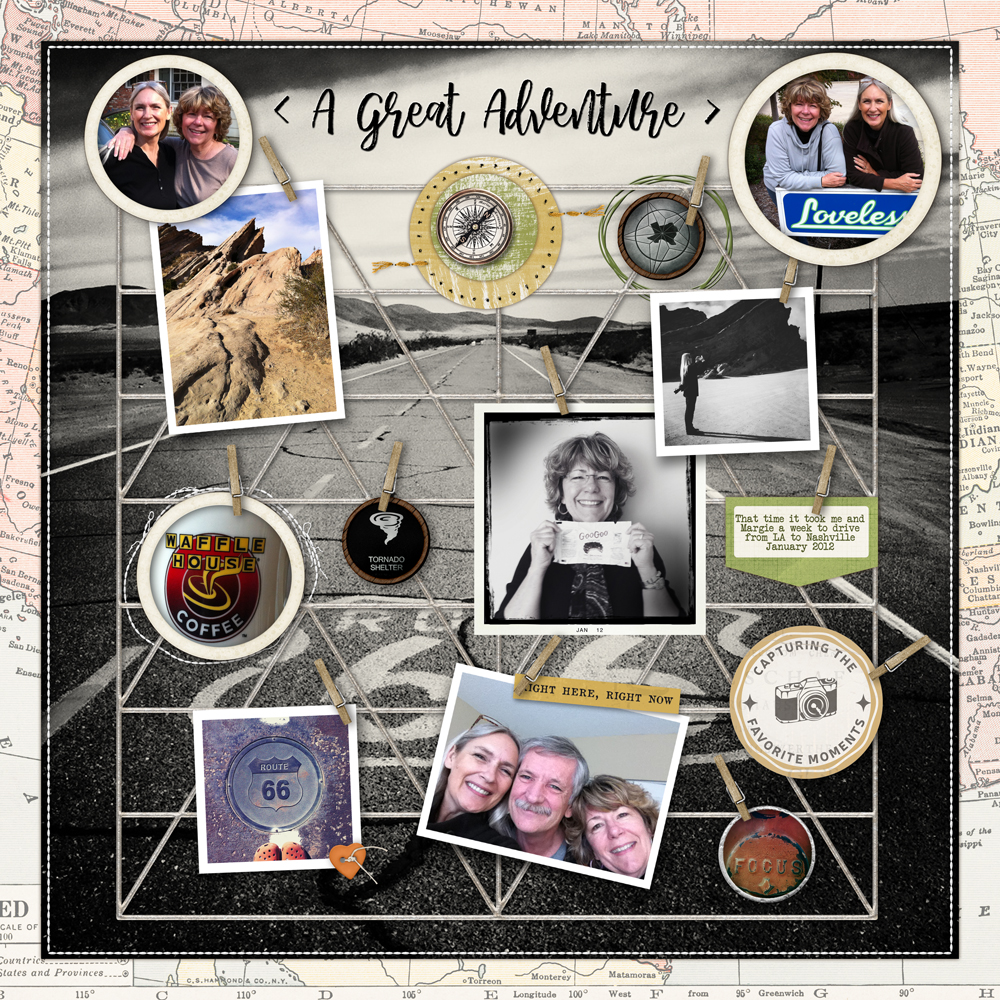 Lynn's page showcases her beautiful grandchildren. The large photo was taken 10 years ago and the smaller photos in the circles are ones her grands sent her so she could create this comparison layout. I think it is so cool the way her extracted image allowed her to place the grid between the group and the ocean behind them. Brilliant!! Her title uses (Stitched Journalers 04)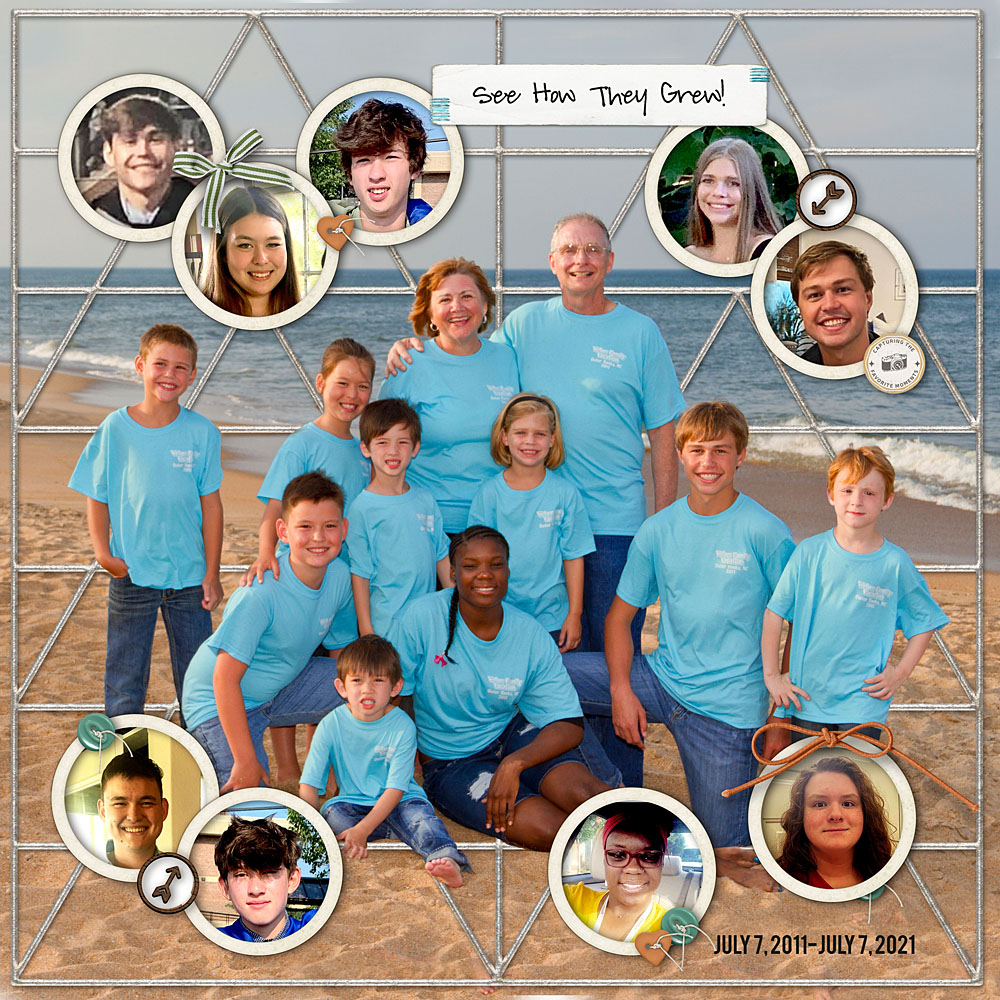 For a completely different look, here is Lori Ann's (aka lmaggs) example featuring adorable photos placed in circles that cascade down the page. Extra details and papers she added are from Curated Studio Mix Scrapbooking Kit 04.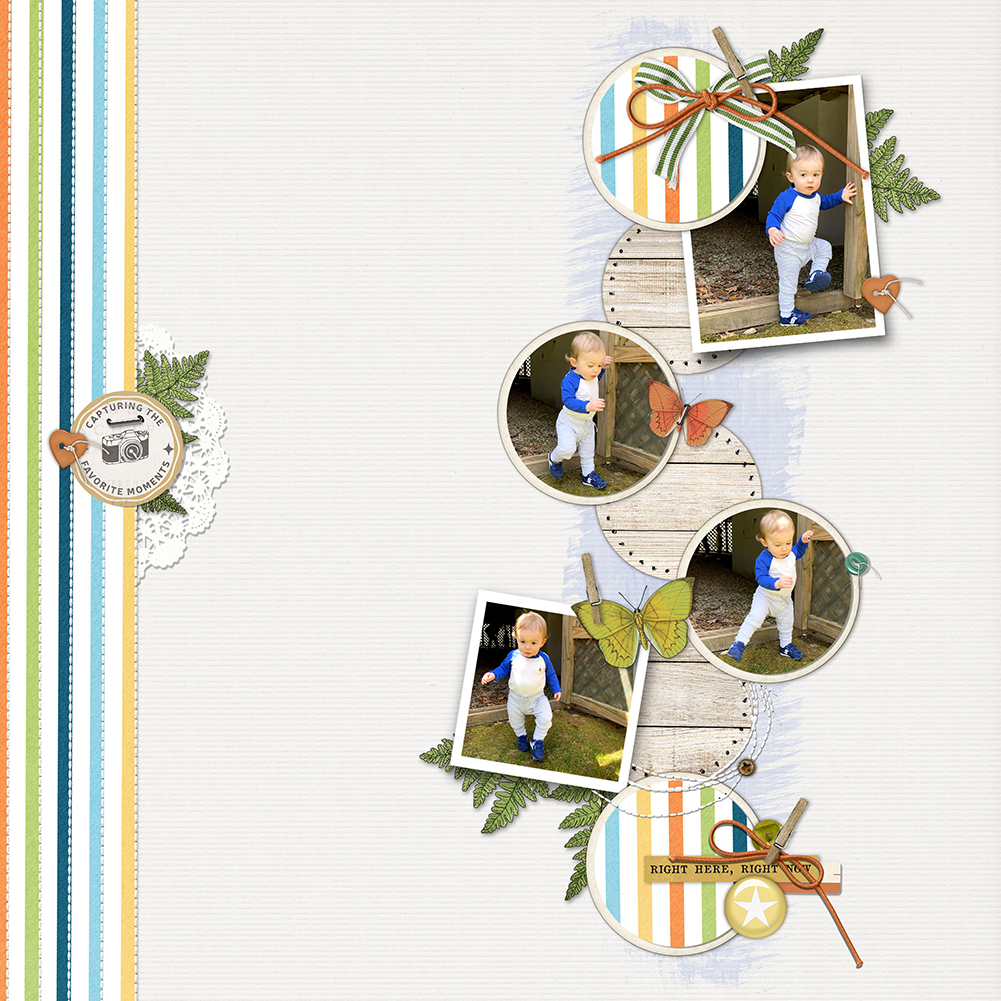 For my own example, I had a ball scrapping photos sent to me by our son and family from their July 4th vacation this year. I just loved using the cute clothes pins to pin the photos to the grid.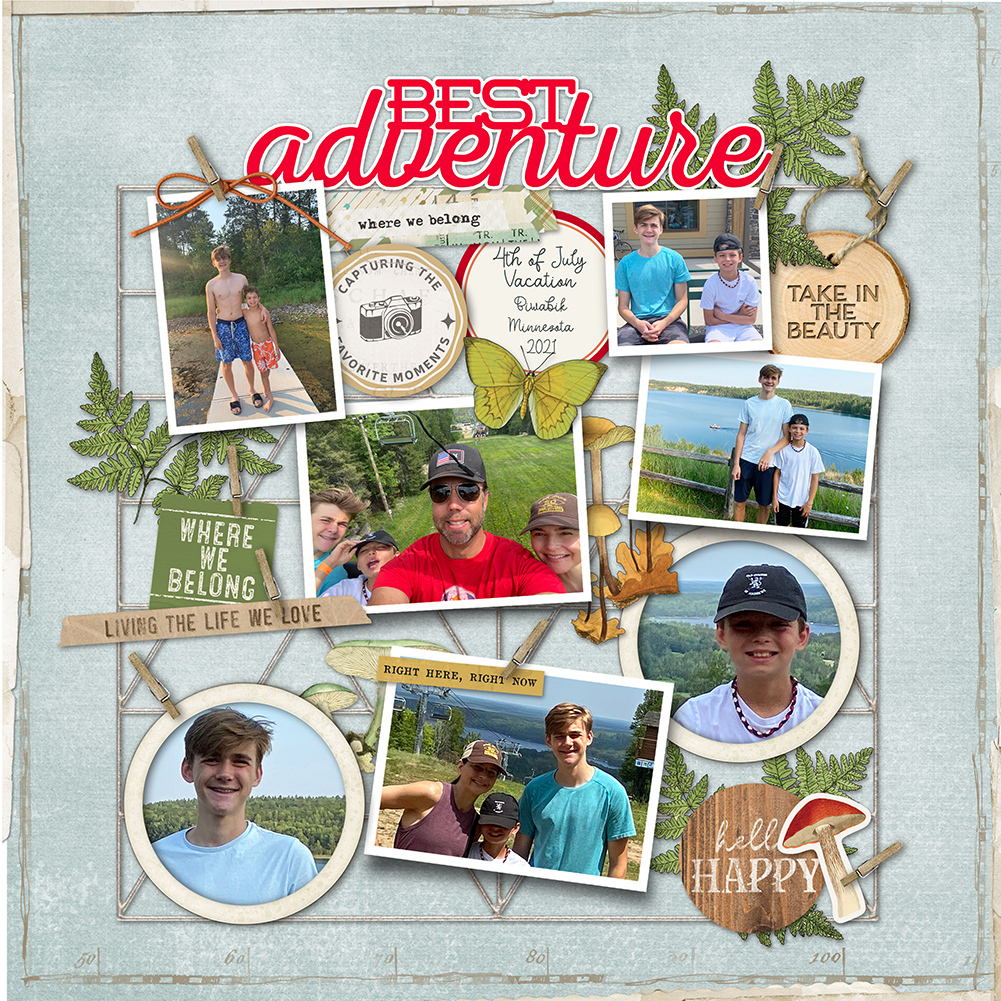 There you have it! Four examples to get you started thinking about your own ideas for this challenge. The rules are simple: just use parts of both templates when you create your layout. You may add papers and elements from other Katie Pertiet Designs kits, too, if you wish. The templates for this Mashup will be included in the sale this week. Please post your layouts in the Template Mashup Gallery and if you want to earn points towards a Rewards Coupon be sure to also add your layout to the July Participation Thread in the Forum.