Template Mashup: Add a Little Green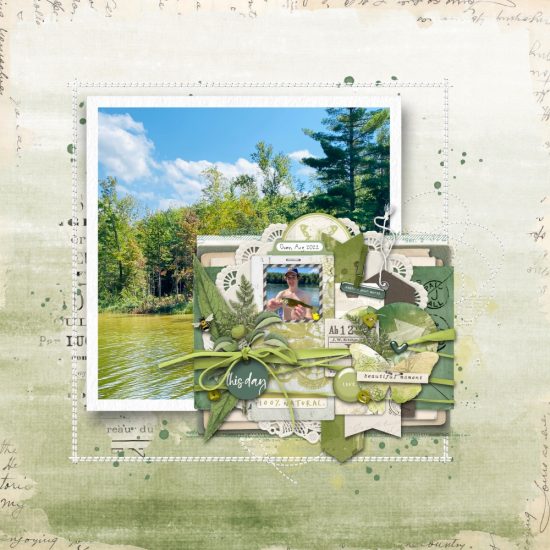 Hello everyone! Are you a fan of templates? If you are, you will love this challenge to mix up the parts of two different templates for a new design that is all your own! This is Merrilee (aka digigrandma) inviting you to join in on a new Template Mashup Challenge.
A neutrally colored template allows you to make color choices to fit your photographs, but, I also chose a template that features all green embellishments because this month I am longing to see a little green color instead of all the white of winter. My choices for this Template Mashup reflect both of my preferences for neutral color and spring green color. It's up to you which route you take when you mash them. You might even be tempted to create something special for St. Patrick's Day with all the green embellishments! I think you'll like all the photo frames in the templates, too.
 When you join in on this challenge, all you have to do is make sure to use parts of both templates. If you wish, additional papers, embellishments or word art from KPD may be used to complete your page.
Love This Most Layered Template 02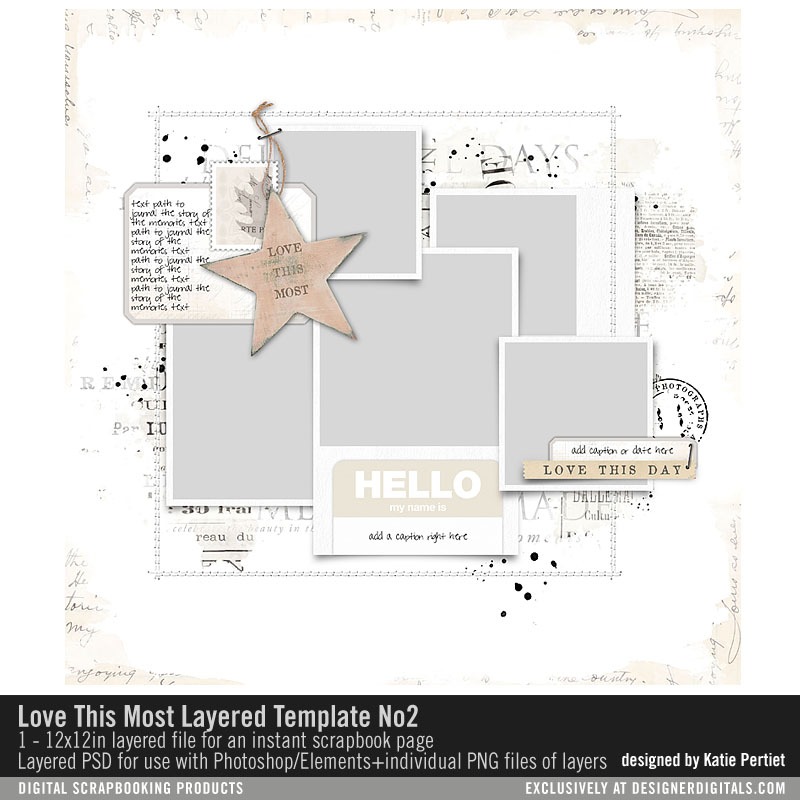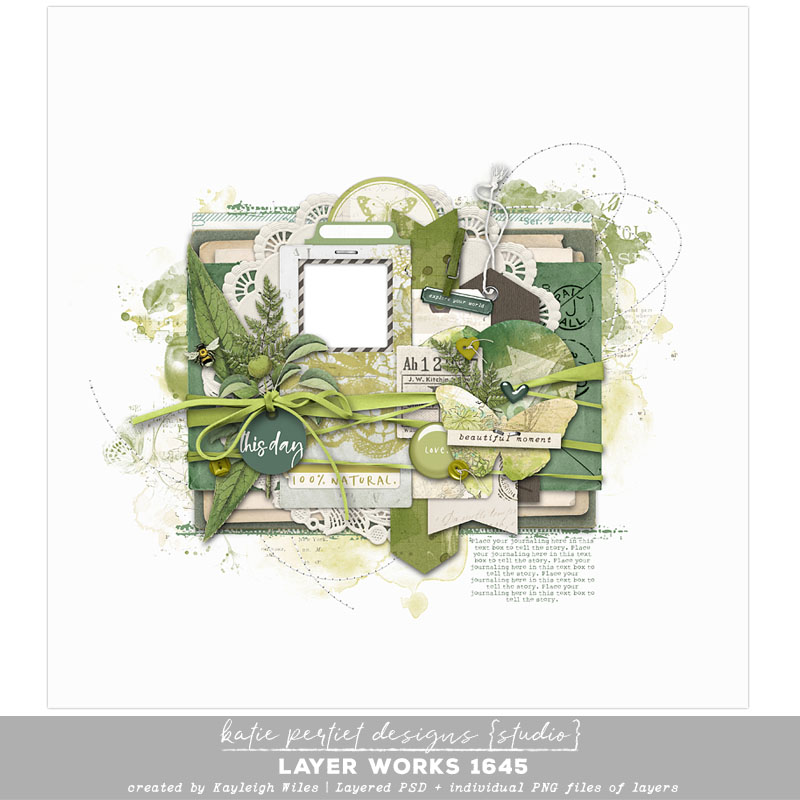 I have some examples for you using the two templates. First, is a page by Addie (aka agoymerac).
Addie is known for wonderful photographs taken at their beautiful lake place. The green embellishments work so well here!  All Addie needed to complete her page was a paper from ARToptions Rouge Solids Paper Pack.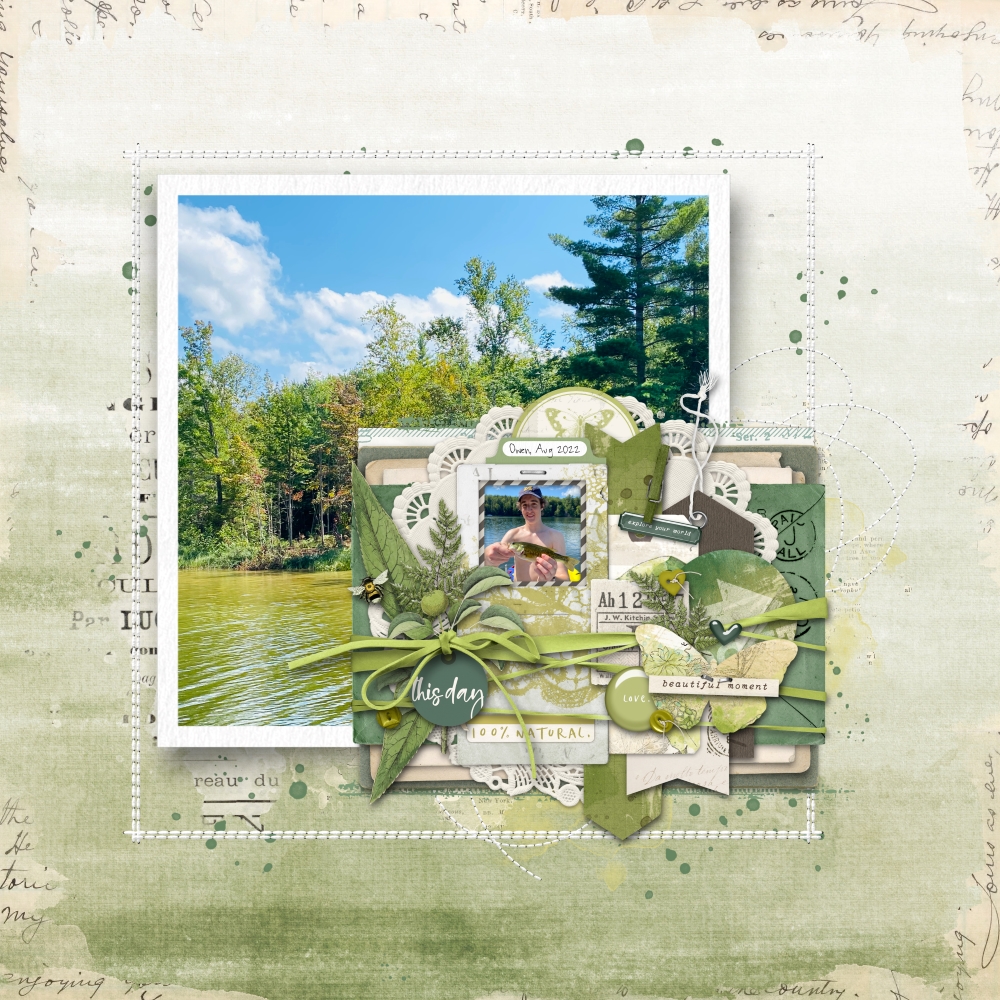 Liz's (aka lizziet5) photography is exemplary. I admire the beautiful light in her precious photos. I love that she used the big star in her design and I certainly think the green embellishments look beautiful with the baby pink color in the photos. Her background paper is from Krafted Cardstocks Paper Pack 03.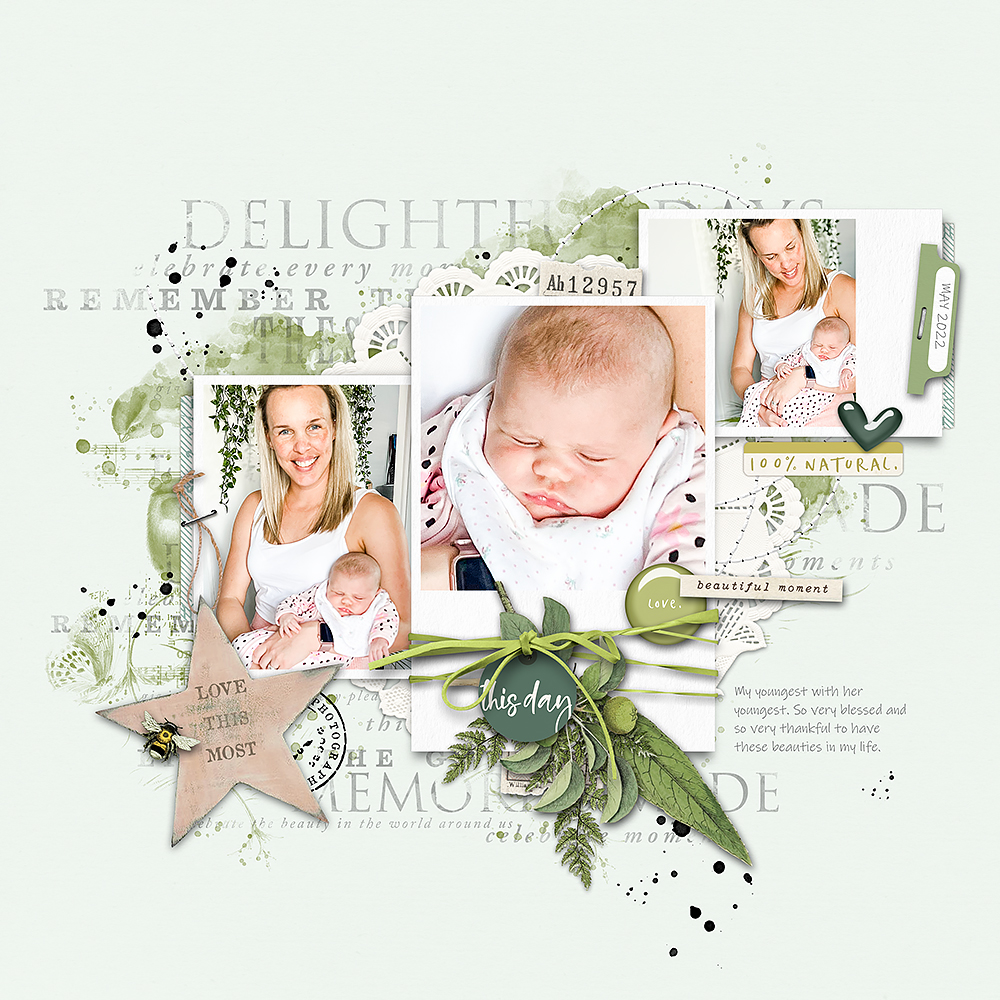 My photos were taken while we vacationed in Florida this year. Seeing all the green surrounding the lovely little lake we found on one of our daily walks was a treat because where I come from where it is winter white for months!  I found the green paper for my background in the ARToptions Rouge Solids Paper Pack.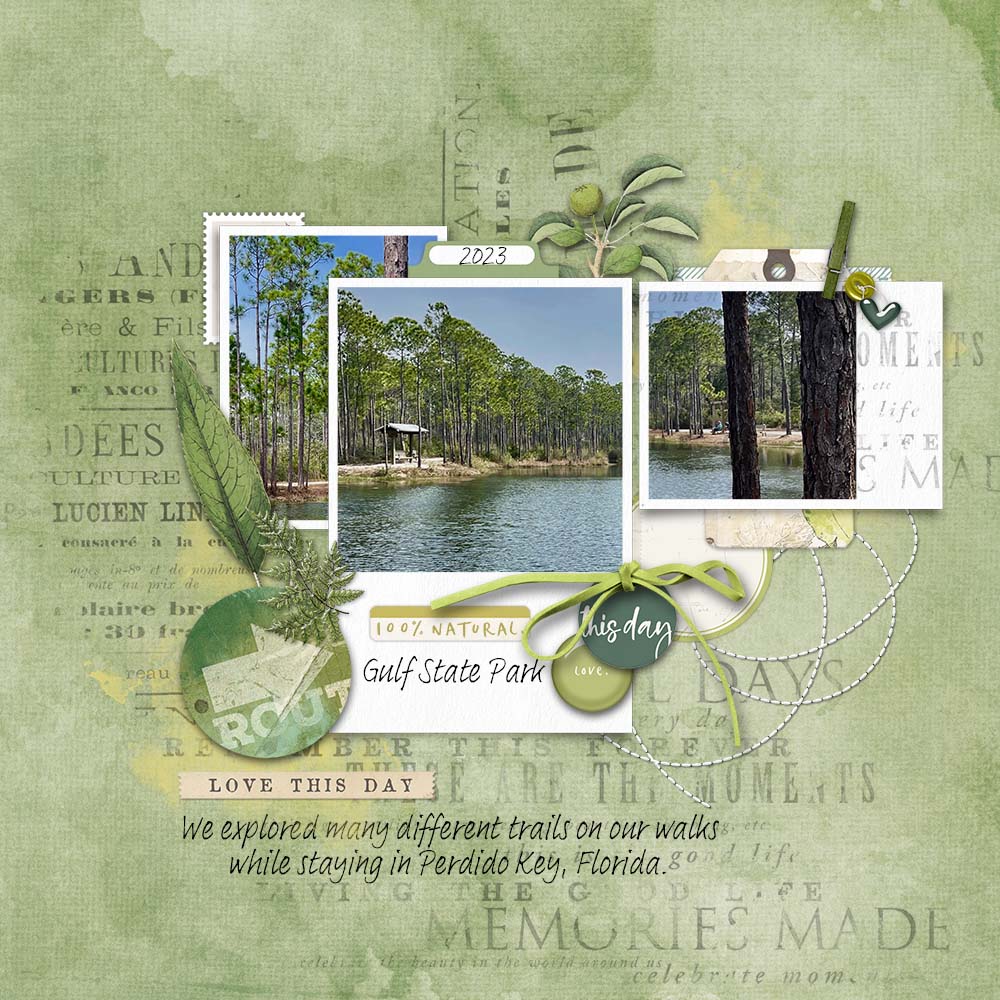 I love the two templates for this challenge and I hope you do, too. They will be discounted in the Thrifty Thursday sale!
Please post your layouts in the Template Challenge Gallery and in the Rewards Participation Thread in the forum to have it count towards your discount coupon.
Thanks for taking a look at our examples. I look forward to seeing your layouts for this challenge soon!
Merrilee (aka digigrandma)