March Color Challenge: Ice Cave Blues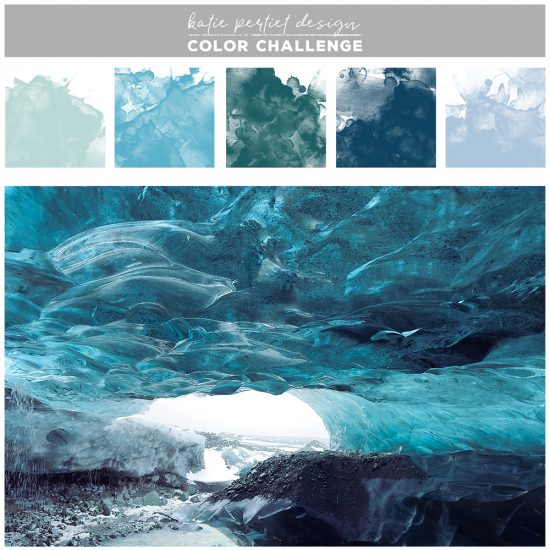 Sarah here (@sterkeurs) and for the March Digital Scrapbooking Color Challenge, you have an opportunity to use a cool palette of blues to create some beautiful scrapbook pages. I just returned from a week in Iceland and was inspired by the colors in the ice cave at  the Jökulsárlón glacier. Aquamarine is also the birthstone for March, so blues seemed like a perfect choice for this month's Color Challenge palette.
To participate in the March Digital Scrapbooking Color Challenge, use 100% Katie Pertiet Designs products on your page and don't forget to post your page in the Color Challenge Gallery. Add your page to the Monthly Challenge thread and you can qualify for great discounts in the store!
Our Creative Team is kicking off the Color Challenge with a few pages with this palette of blues and aquamarine.
Brenda (Bbe) created this page with spectacular blending featuring her sweet granddaughter.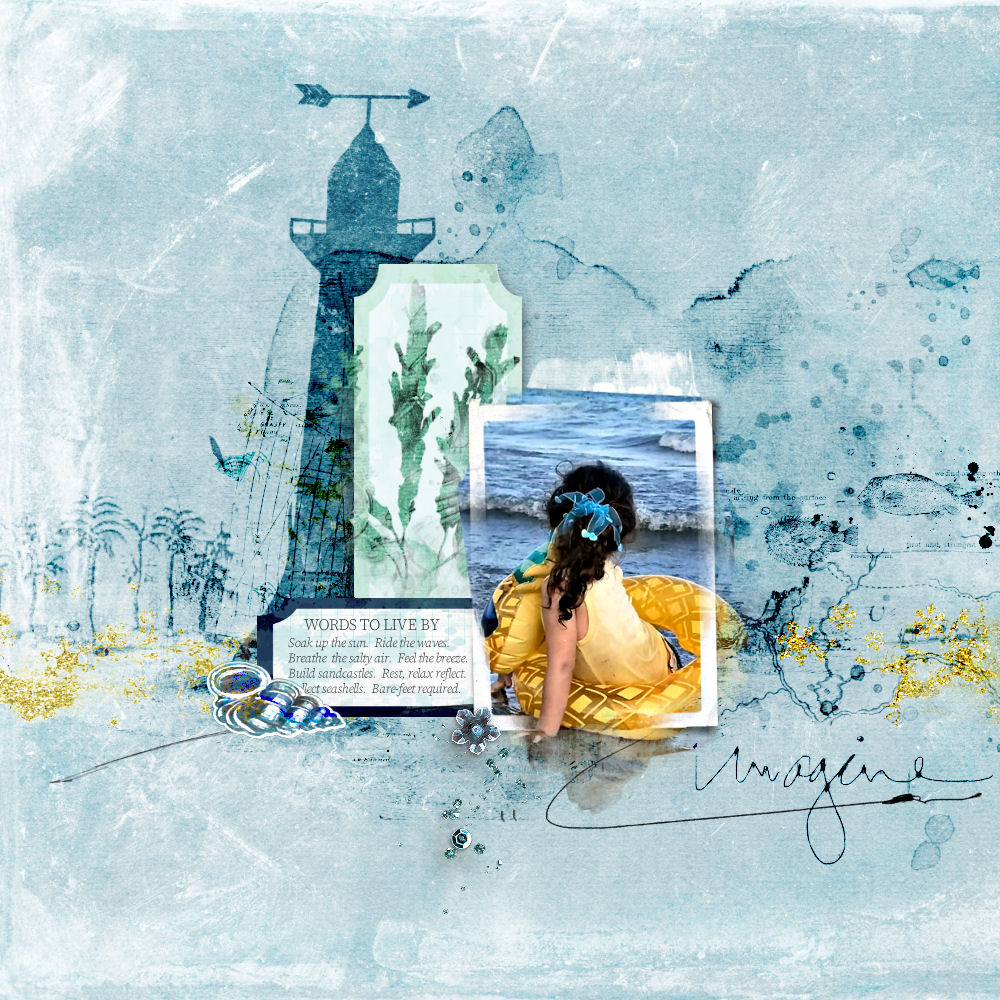 Products used: Artsy Shores Scrapbooking Value Pack,   Inky Words Brushes and Stamps 02, Spill Frame Layers 16, Beached Sentiment Brushes and Stamps, Winter Ice Painted Glitters (recolored), Ledger Paper Pieces: Leaves 05, Beached Brushes and Stamps.
Erin (Ernie88) combined so many wonderful shades of blue in this page documenting her vacation last year.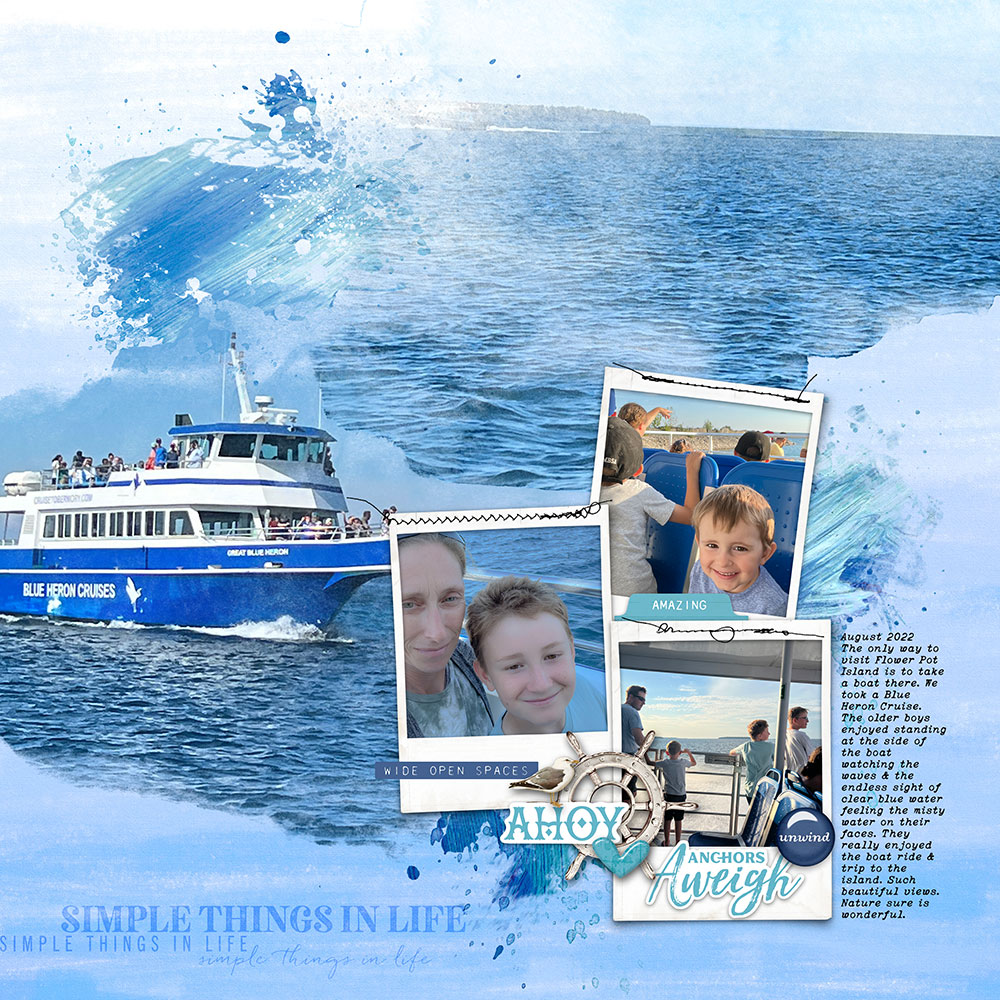 Products used: Frame and Blend Story Vol.04 LT02 (coming soon), Colorful Watery Spots 01, Vintage Seas Flairs 02, Vintage Seas Sticker Sheet 02, Vintage Seas Sticker Sheet 03, Watercolor Ombre Blue Paper Pack, Worth Repeating 40, Readymade Layers: Beach Clusters 17
I just love the direction that Kathie (Kathie02) took with her page of blues to showcase her beautiful chihuly photos! I especially love the large muted background photo.
Products used: Partial Page Masks No. 1, Ready Made Layers Botanical Clusters No. 42, Patterning Palettes No. 4 Solids Paper Pack, Title Lines Brushes and Stamps No. 20, Color Swatch Eucalyptus Transfers No. 4
I have a ton of photos to scrap from my recent Iceland trip and theses colours were perfect for the beautiful blues of the ice cave we visited.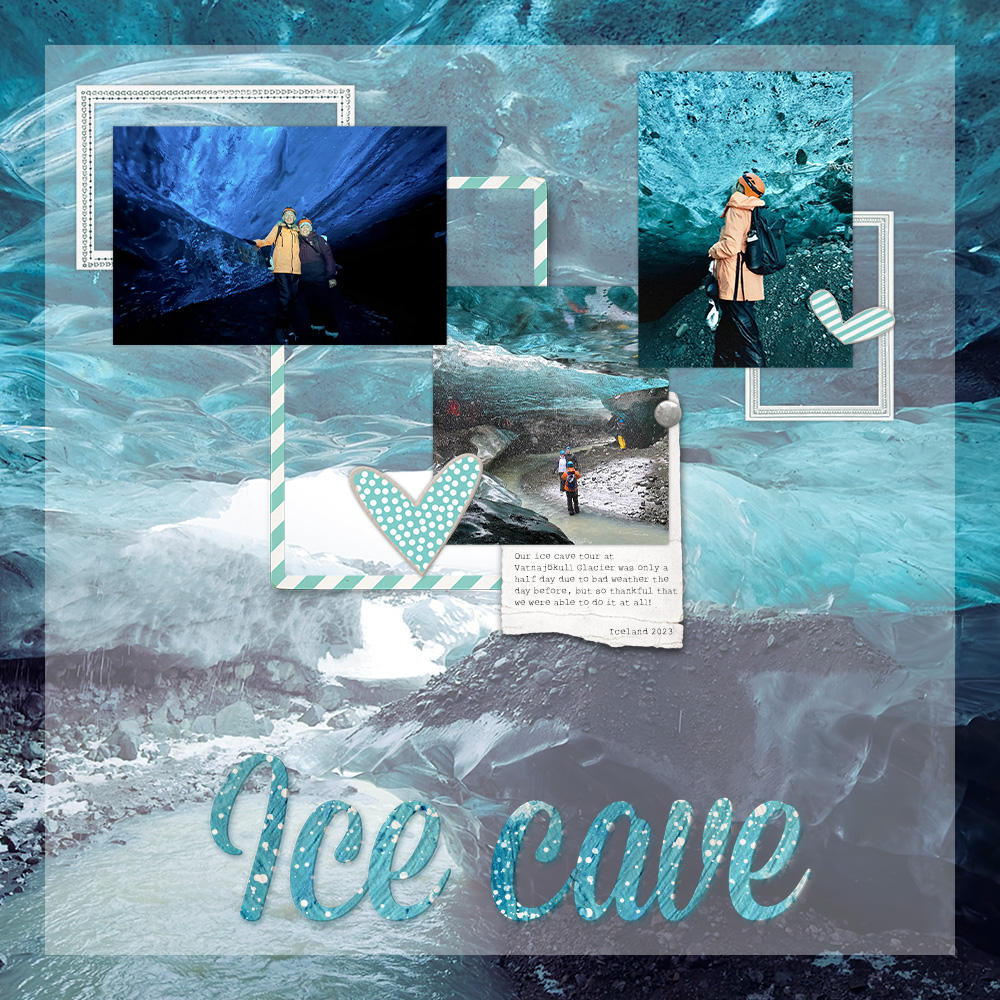 Products used: Inspiration Board Vol05 LT02 (Coming soon), Framing Moments LT02 (Coming soon), Color Swatch Eucalyptus Journal Bits, Striped Photo Frame Essentials 01, Sweet Rosey Chipboard Stickers, Wooden Alphabet 15, Colorful Watery Spots 01
Katie has generously offered a few freebies that you can download here,  so grab your photos and get started today! Can't wait to see where this color inspiration will take you.