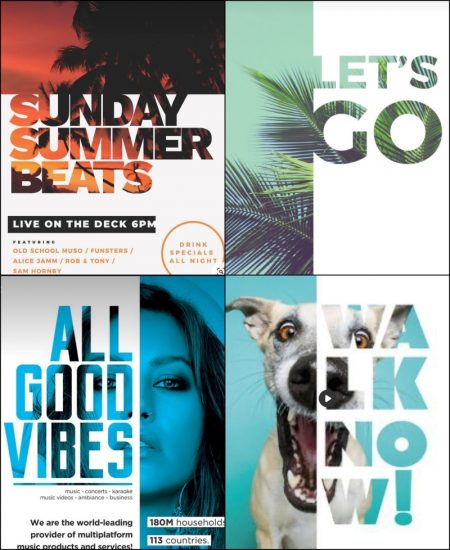 Hello, Addie (agoymerac) here with this month's Ad Inspired Challenge. I searched Pinterest and found many ads featuring a photo clipped partially to text. I thought we could draw upon this to make some fun pages!!
Katie has generously provided a freebie to help get you started here:  FREEBIE
Here are a few of the ads I found with that cool technique!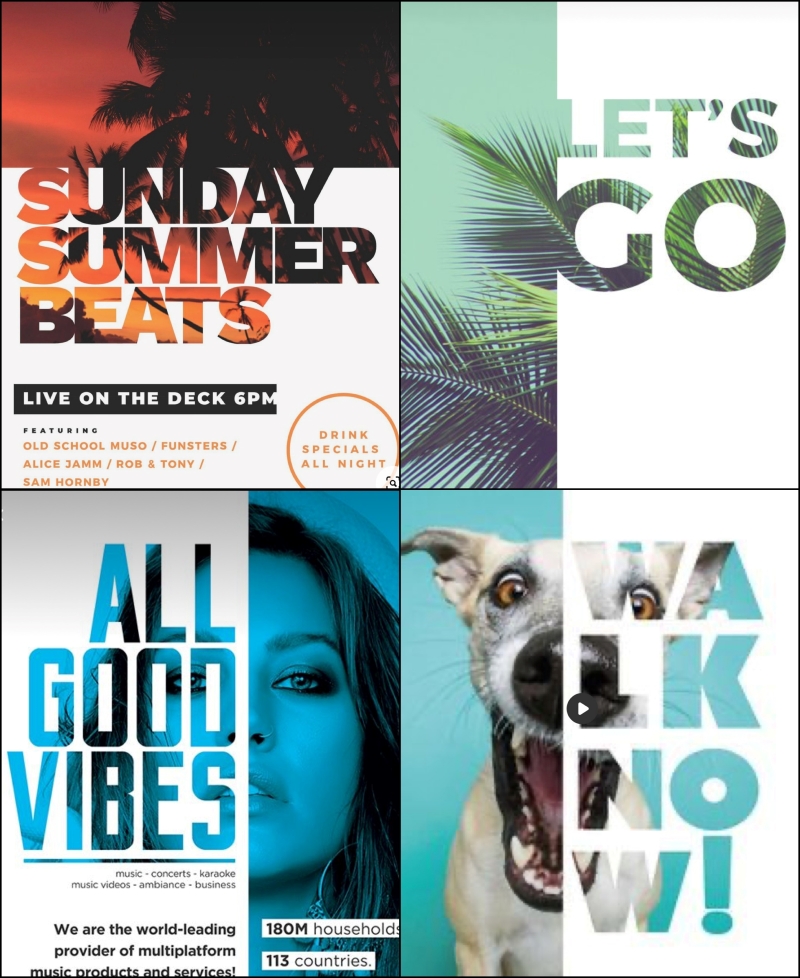 As always, the team was a huge help in creating awesome example pages! First, team member, Kathy (@Blackkathy) made this amazing page featuring a darling photo!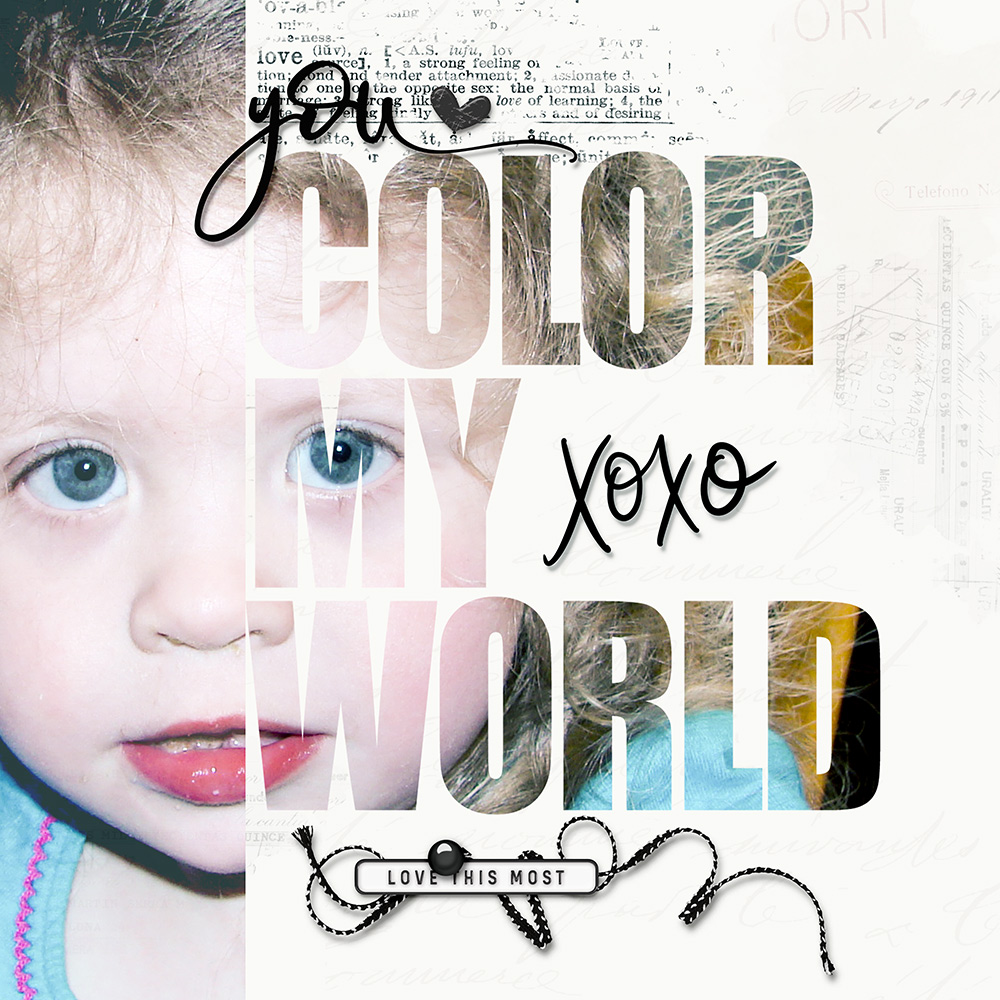 Besides the challenge freebie, the supplies Kathy used: Lemon Twist Flairs, Lemon Twist Element Mix, Lemon Twist Chipboard, Lemon Twist Bits and Pieces, Hand Scripted Mix 3 – xoxo, Lightly Letter Box 3, Defining Grunge 9 – Love, Typed and Scripted 18 – You, and Black, White and Tan – Ribbon.
Next, team member, Wendy (@wendymck) turned her gorgeous photo into an eye-catching page!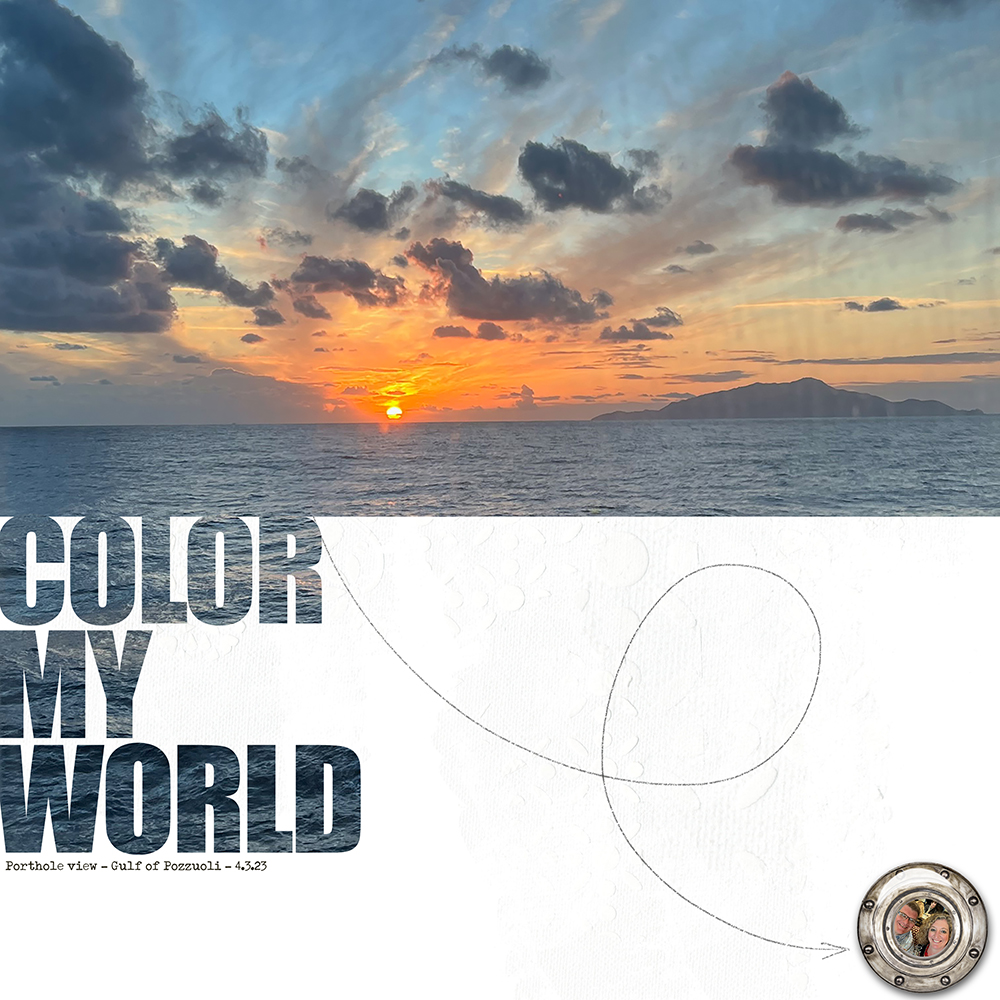 Besides the challenge freebie, the supplies Wendy used: Vintage Sea Flairs 02 and Pencil Twist Arrows 02.
Finally, team member, Shannon (@shannonroller)  made this stunning page featuring one of my favorite topics to scrap about: birds!!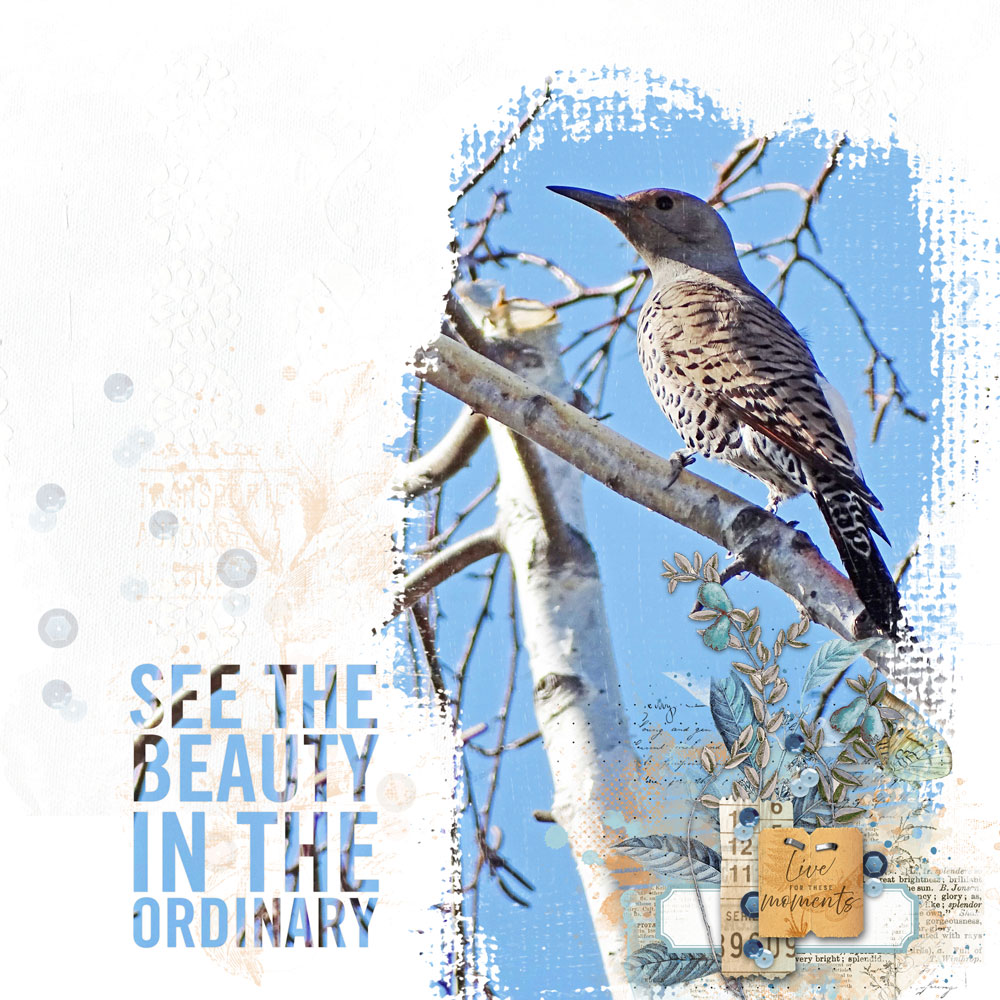 Besides the challenge freebie, the supplies Shannon used: Readymade Layers Botanical Clusters 43, Painted Photo Masks 17, Vintage Artistry Wedgewood Transfers, and Vintage Artistry Wedgewood Ephemera.
I hope the ad inspires you to create a page of your own!
Remember to post your page in the Ad Inspired gallery as well as in the March Challenges sign-in thread in the forum.
Happy scrapping! – Addie (agoymerac)