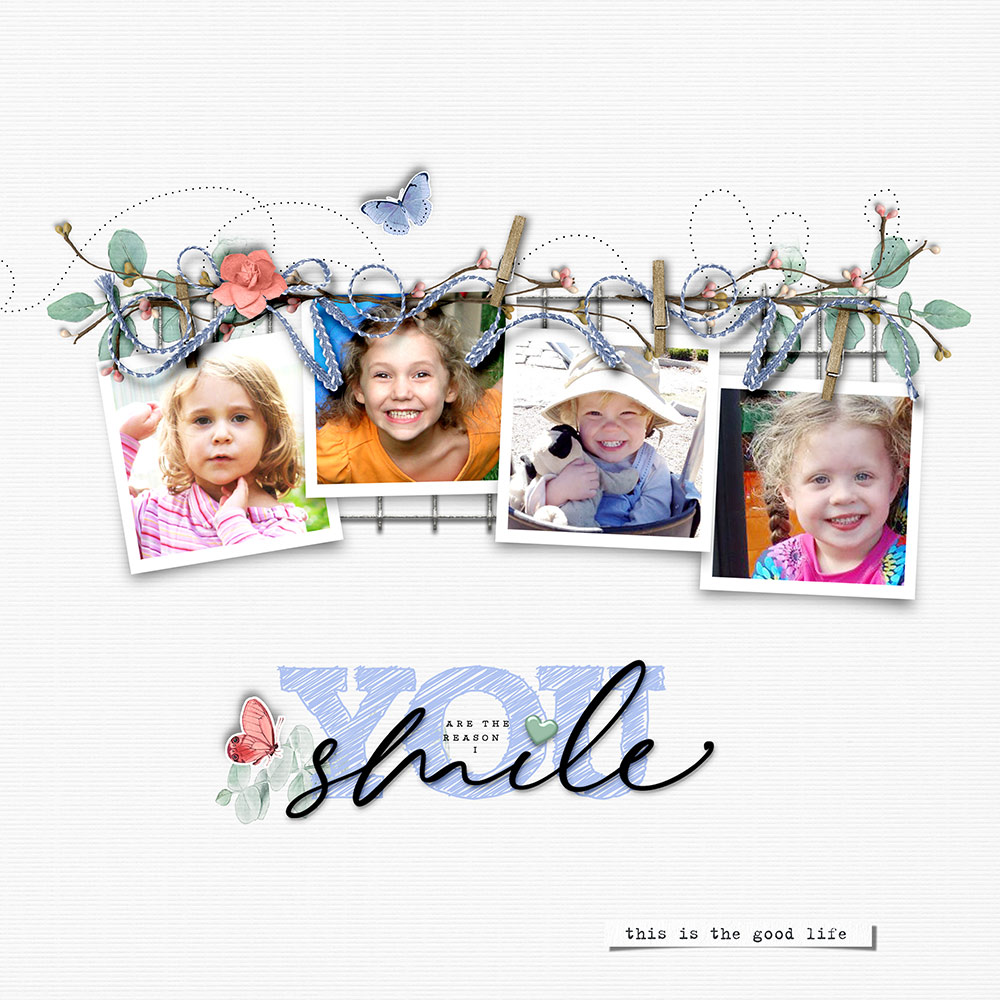 Story Scrapbook Challenge : What makes you smile
Right here, right now.  I want you to stop and think about the first thing that comes into your mind when I ask this question…
"What is making you smile?"
It can be today, it can be yesterday, it can be last week, it can be random.  The question may provoke a memory and crinkle the corners of your mouth into a smile at the very thought of it.  It might be a person, a smell, a sound.  Nothing can be too big and nothing can be too small, the smile belongs to us and our hearts and minds and everyone will be different.
So this month I want you to tell me right now, a story about what is making you smile.
The creative team have jumped on board with some terrific example pages and I dare you not to smile with pure joy when you read the stories.
I loved Patsy's page here and how proud and happy making she must be celebrating their bowling champ.  I especially love the watery background, everything just flows so nicely here with that lovely centric design.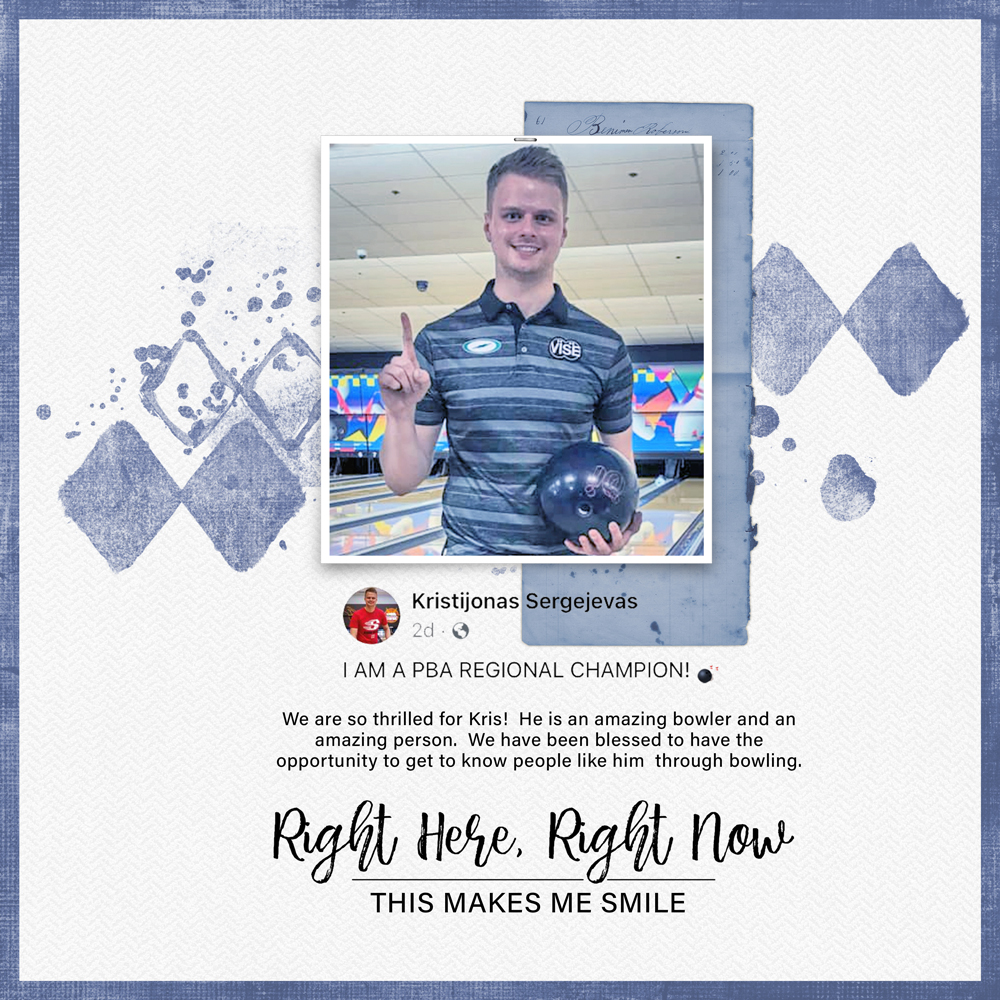 Items Patsy has used:  Title Lines Brushes and Stamps 16,  ARTpack Geometrics Brushes and Stamps 02,  Lightly Linens Paper Pack 25,  Thin Classic Photo Frames Curled and Flat 01,  Arctic Whites Paper Pack 04,  Vintage Artistry Wedgewood Remnants,  Antiquarian Artistry 01 Element Pack.
Huge smiles all round in Shannon's page, getting to spend a splendid day with her son, looks like good food and wine and scenery and company.  Shannon has used the farm elements to perfection setting the scene for the page.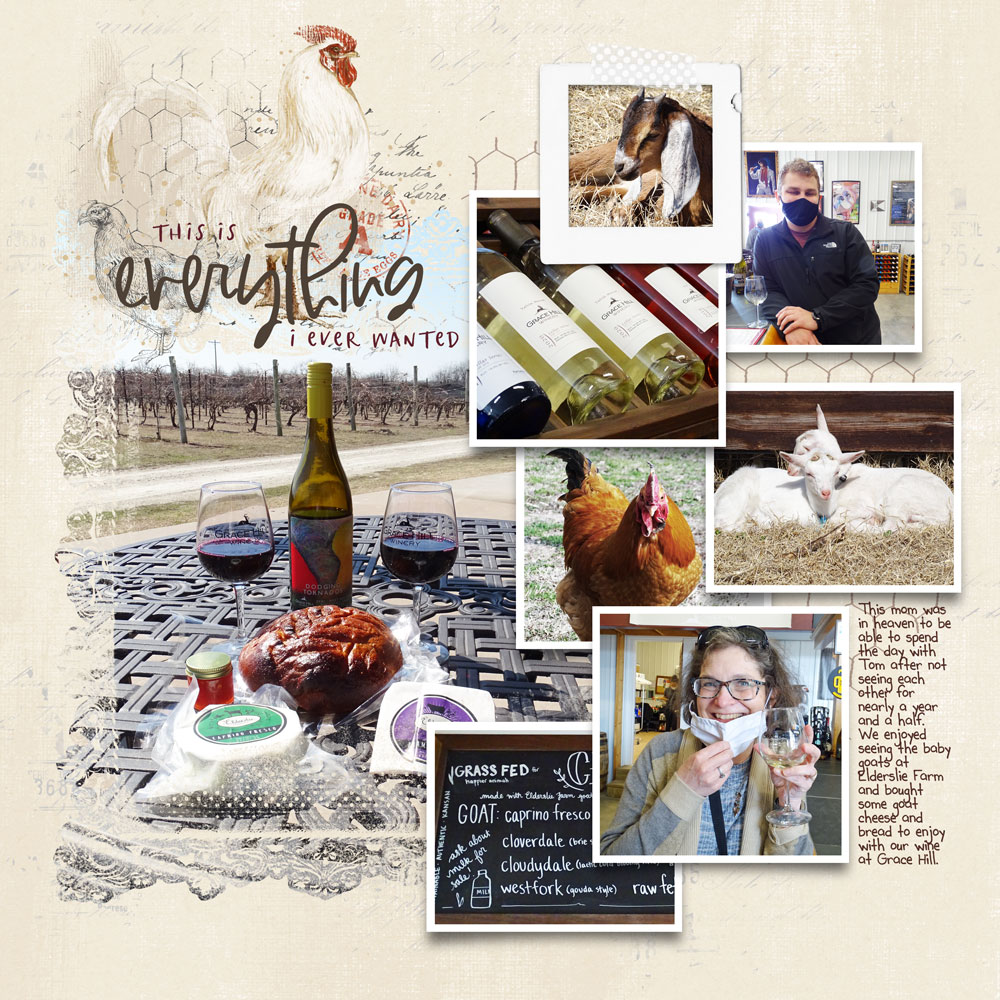 Supplies Shannon has used:  Scattered Pictures Vol. 3 No. 10,  Farmhouse Garden Solids,  Farmhouse Garden Stamp Set,  Farm Style Blendable Layers 01,  Chicken Wire 01.
There's no secret I'm a huge Kathy fan and I loved her page here, colourful, bright smiles, no words needed, the photos definitely tell the story.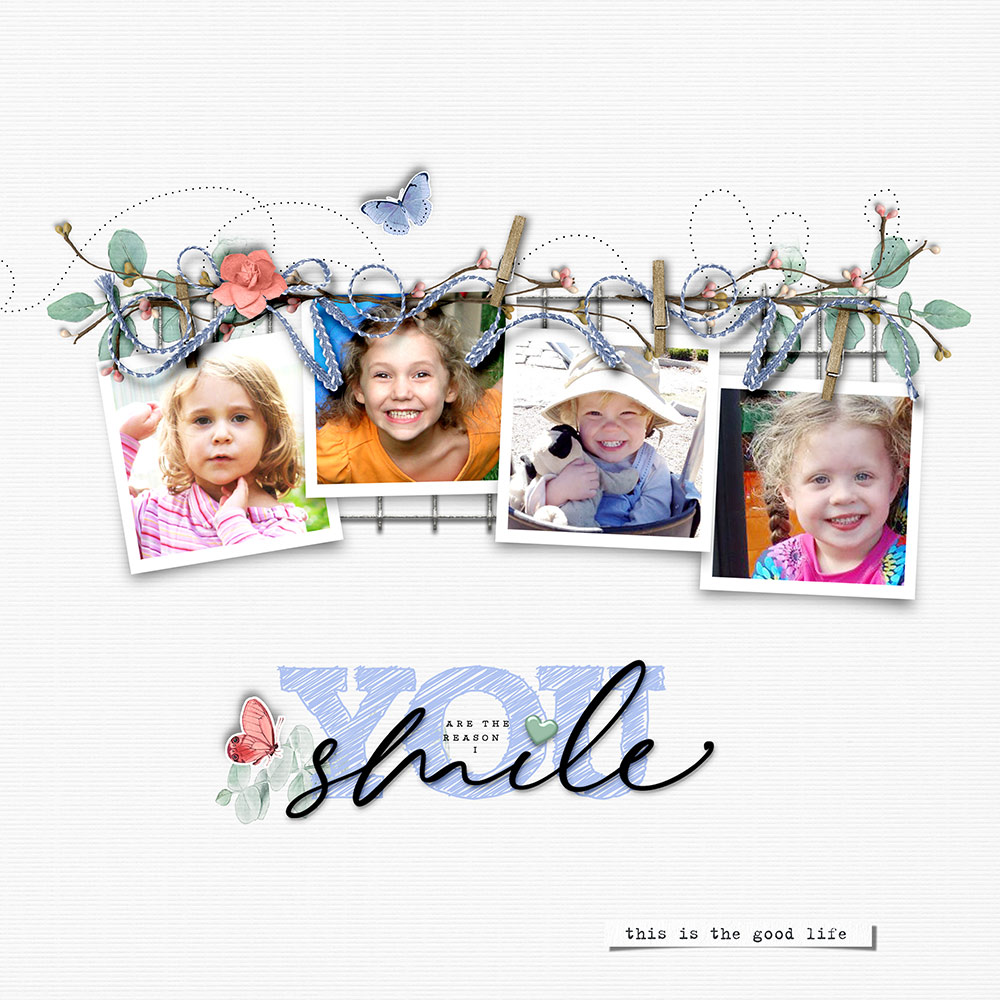 Supplies Kathy has used:  Wire Frame Grid Cluster,  Curated Team Mix 8,  Brilliant Love Elements-heart,  Black, White and Tan-Ribbon,  Readymade Spring Borders 4,  Between the Lines Alpha 5,  Thoughtful Script 3  and more
And lastly my page, how can I not smile at my fur family.  Every single day.   Note though that Buster was pushing me out of "his shot" !!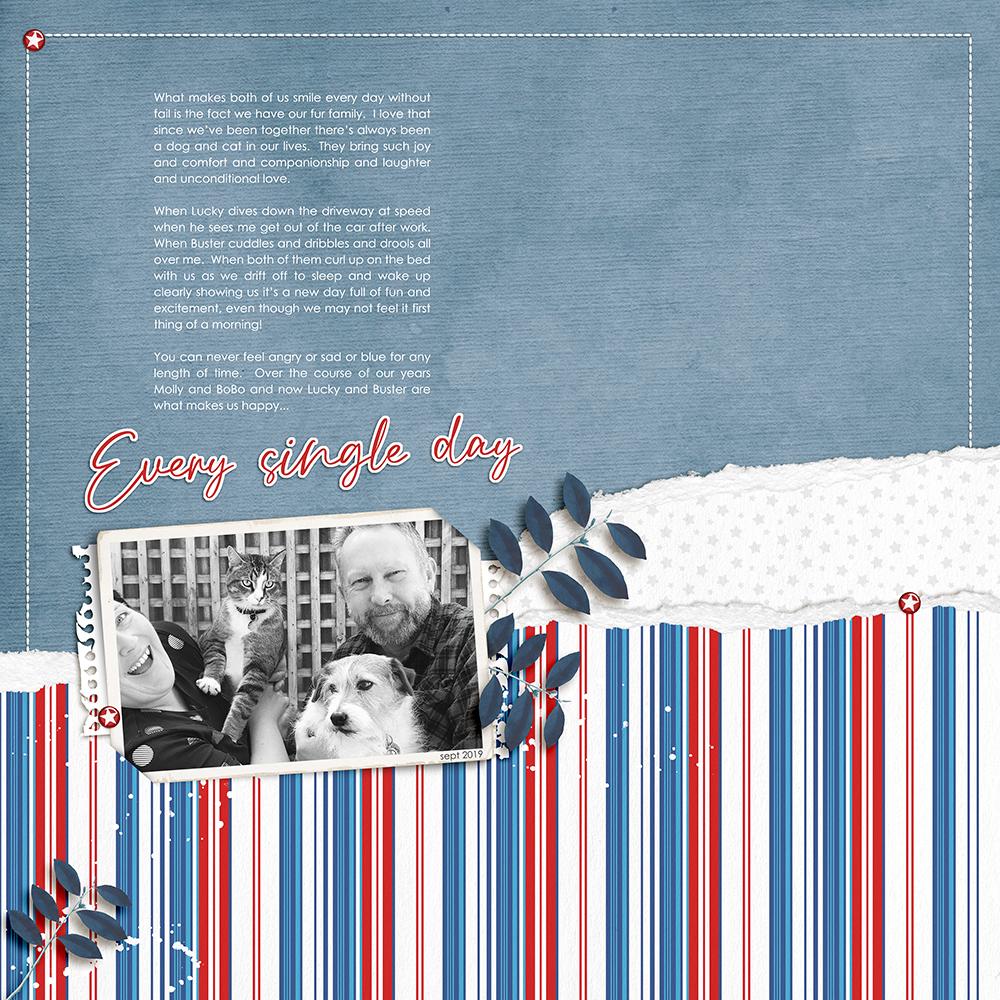 Supplies I have used:  Palette Textures Paper Pack 22,  Americana Classics Paper Pack,  Fastened Frames 10,  Vintage Artistry Wedgewood Ephemera,  Pocket Cards: Notebook 01,  Torn Templates 02,  Clean Stitched Borders: White 01, Splatters Brushes and Stamps 06,  Flair Minis 01
The team at KPD have generously provided a freebie to help you on your way, the freebie link is valid for six months, how generous KPD is, thank you Katie!  I hope the goodies inspire you.
Post your pages in the Scrapbook Challenge Gallery and don't forget when you use ALL KPD product on your challenge page you should post a link of your page in the March Challenge Participation thread so that it will count toward your savings in the rewards program.  Everyone's a winner!