Story Scrapbook Challenge : New Beginnings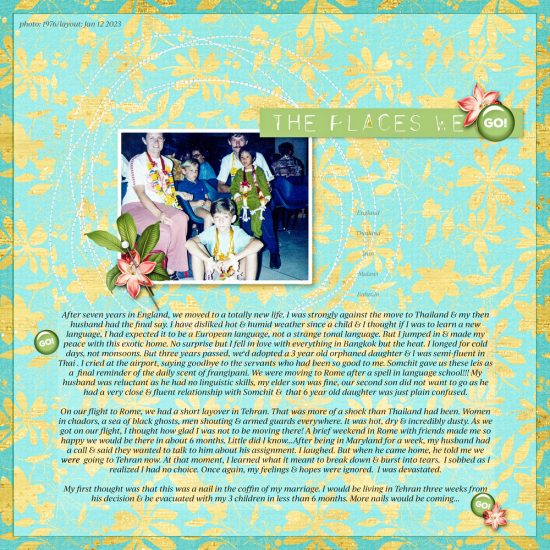 Happy New Year!  It's Carol with the January story challenge and what better time to challenge you to a story about new beginnings.
When one door closes another opens and with it comes new challenges.  We all experience new beginnings the entire way throughout our lives so think about some of these story suggestions:
Do you make a new year's resolution?  Do you love to turn that calendar and start the year afresh?  How about a story about a new relationship, a new marriage, a new baby in the family?  Perhaps the challenges of a new job, making new friends, gaining a new skill like learning to drive or taking up a new hobby and learning the intricacies involved?
Tell a story about the first step to something new.  The beginning of a beautiful future with a new puppy or kitten or a new rescue animal.  The beginning of training for something big.  The beginning of a weight loss journey or a fitness journey, that first trepidation, how did you feel embarking on this new venture?
How about building a new house and making plans and choices.  Buying a new car, ahhh that new car smell!  Have you ever had to begin again, as hard as that can be.
A new start, a fresh start, a new beginning, whatever that means for you, we want to read your story about it.
Here are a couple of example pages, I hope they inspire you to tell your story:
Wow, just wow, Maureen has had some humdingers of new beginnings in places she has lived.  Gasping as I read her story, it's truly amazing.  I'm glad she was able to get this down, and what pretty background paper I think perfect for the Thailand part of her amazing story.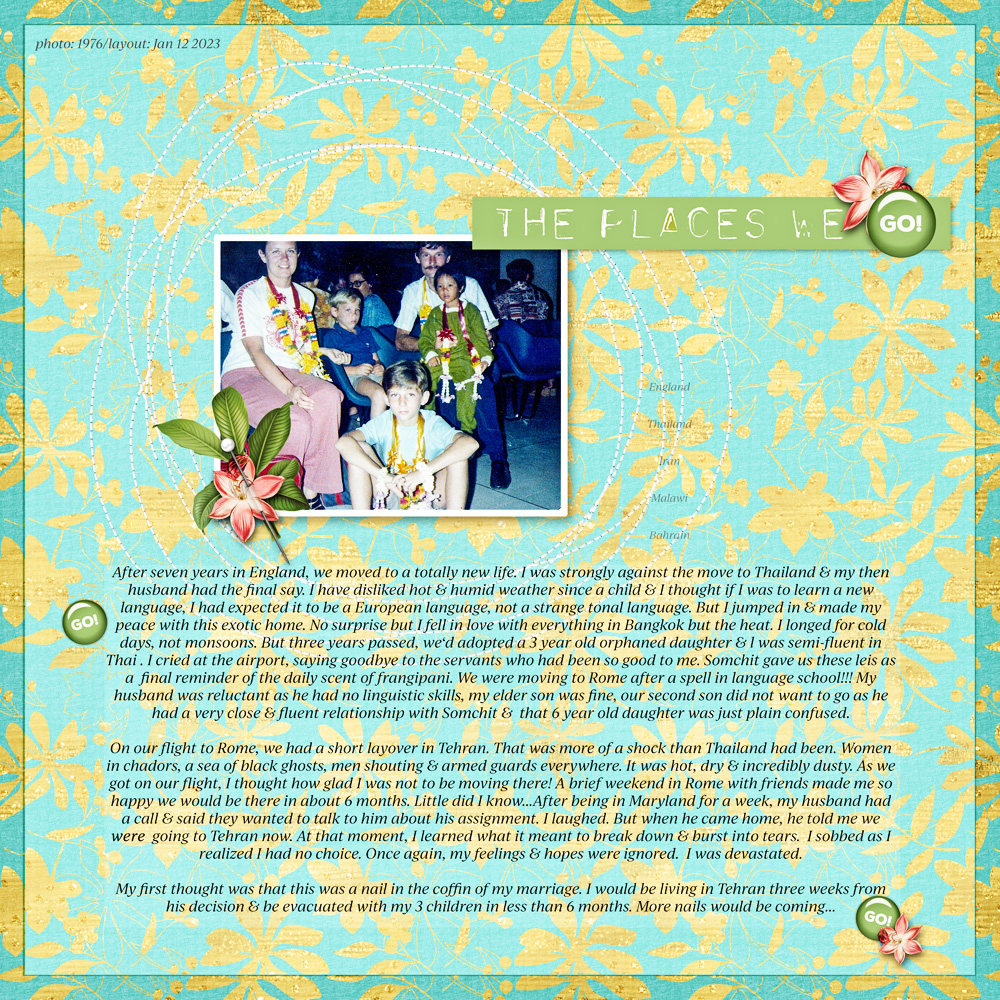 Supplies Maureen has used:  FloridianBeachScrapbookingKit,  TropicalClustersBrushes &Stamps No2,  LayerWorksNo1346.
And for my page interesting the subject is about new beginnings and I write about a death, but with that death has become a new beginning.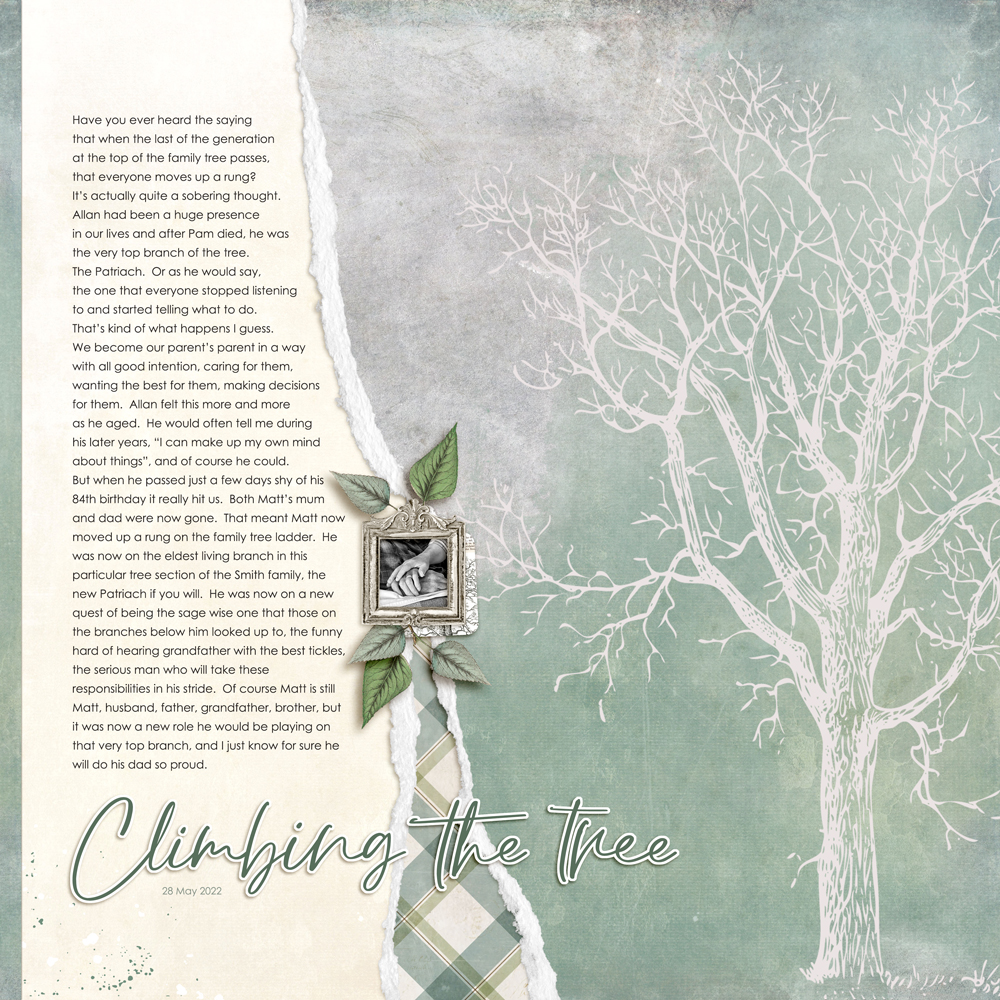 Supplies I have used:  Nature Study Scrapbook Kit,  Nature Study Solids Paper Pack,  Painted Pencil Lines Solids Paper Pack 01,  Partial Page Masks 02,  Bare Trees Stamps and Layers 01,  Torn Templates 02.
The team at KPD have generously provided a freebie to help you on your way, the freebie link is valid for six months, KPD is the most generous digi scrapping place around.  I hope the goodies inspire you.
Post your pages in the Scrapbook Challenge Gallery and don't forget when you use ALL KPD product on your challenge page you should post a link of your page in the January Challenge Participation thread so that it will count toward your savings in the rewards program.  Everyone's a winner!