Saturday Scraplift: Sweet and Simple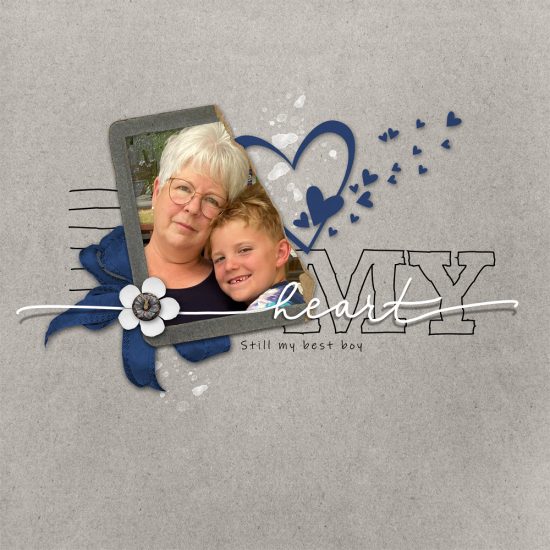 Happy Saturday! Wendy here, excited to share this darling page with you this week. Sharon (Shannamay) did a great job making this special photo pop with her choices of elements. I just love the hearts and the title work.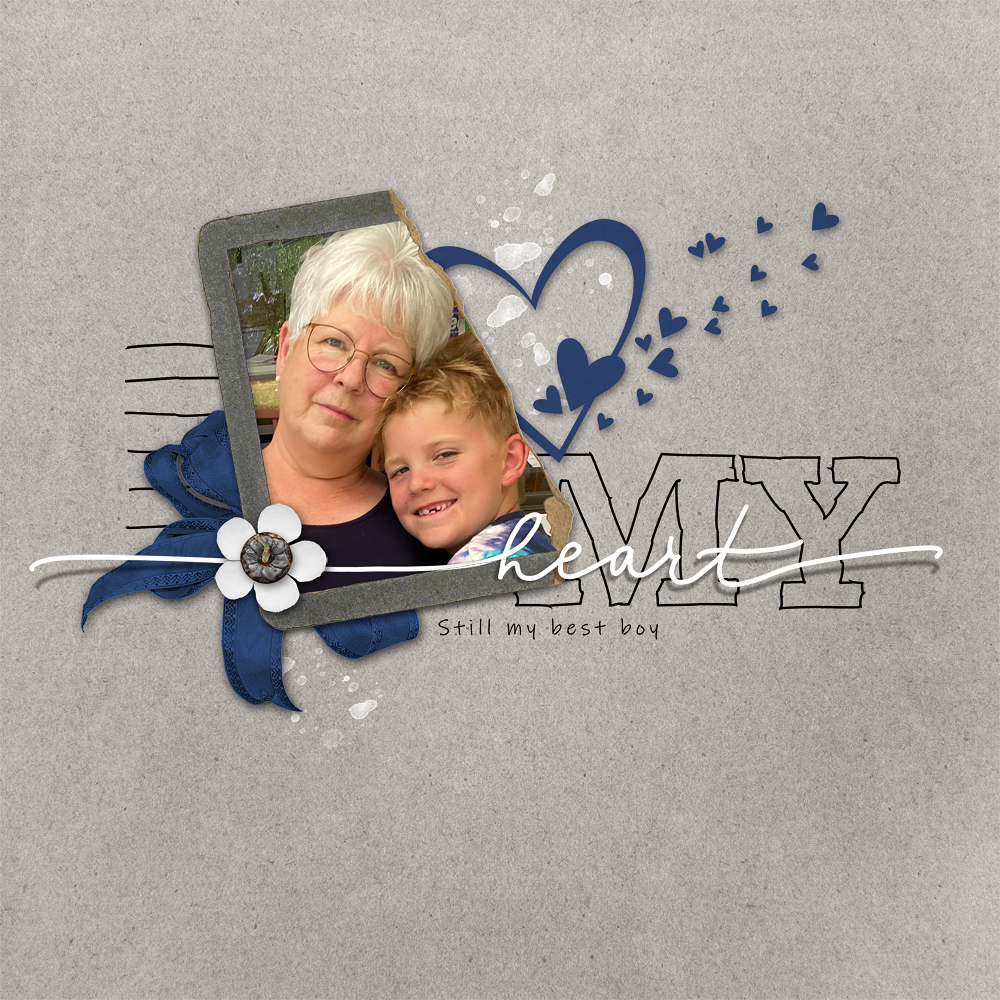 Lots of people were excited to lift this page this week. Up first is Liz (lizziet5) with a page about her beautiful daughter. She kept true to the basic design and used hearts, torn photo frame and a similar title style. The red and green ribbon are such a cute accent!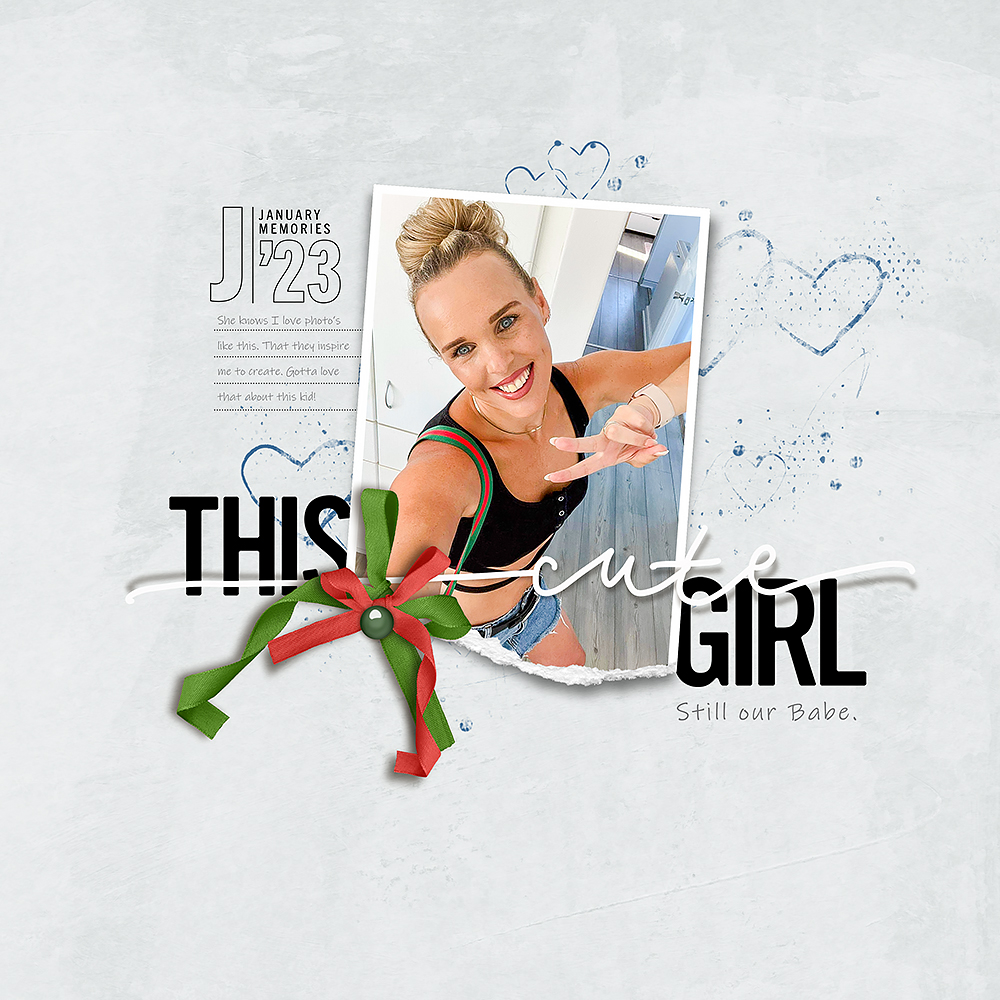 Hand Drawn Love Lines 01, Dated Journalers 06, Clusters of Love Brushes and Stamps 02, Gotta Love Brushes and Stamps 04, School Rules Element Pack, Torn Classic White Photo Frames 02, Weathered Garden Flairs 01. Textured Essentials Paper Pack 02
Up next is Barbara (grantlaurensmom) with this stunning page about Greece. She used a similar torn photo cluster design as Sharon and I love the small red heart line above the journaling. Such a great detail!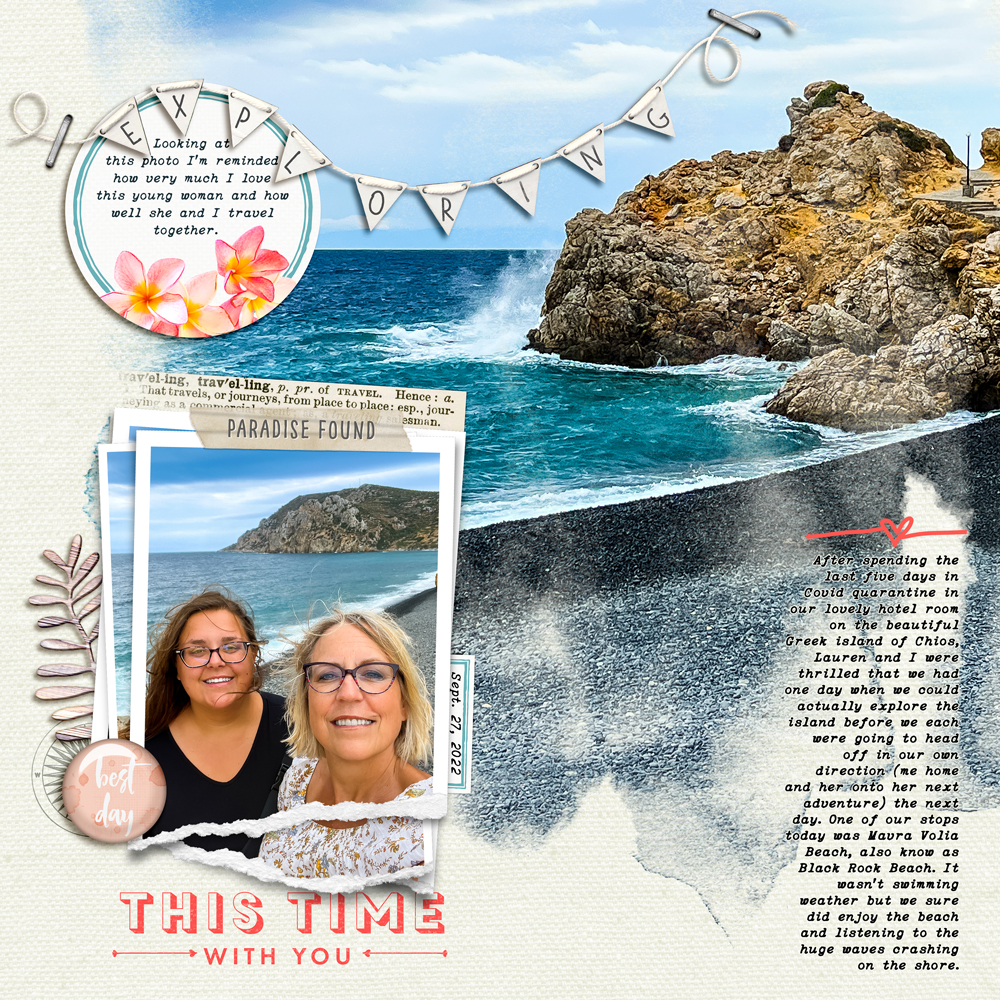 Hand Drawn Love Lines 01, Title Line Shadows 01, Ripped Frame Stack Layers 01, Partial Page Masks 09, Great Getaway Travel Scrapbook Kit, Great Getaway Solids Paper Pack
Valerie (nana_vg) also made a very cute "sweet and simple" page following Sharon's overall design. Absolutely adore this vintage photo and her side look. Just precious!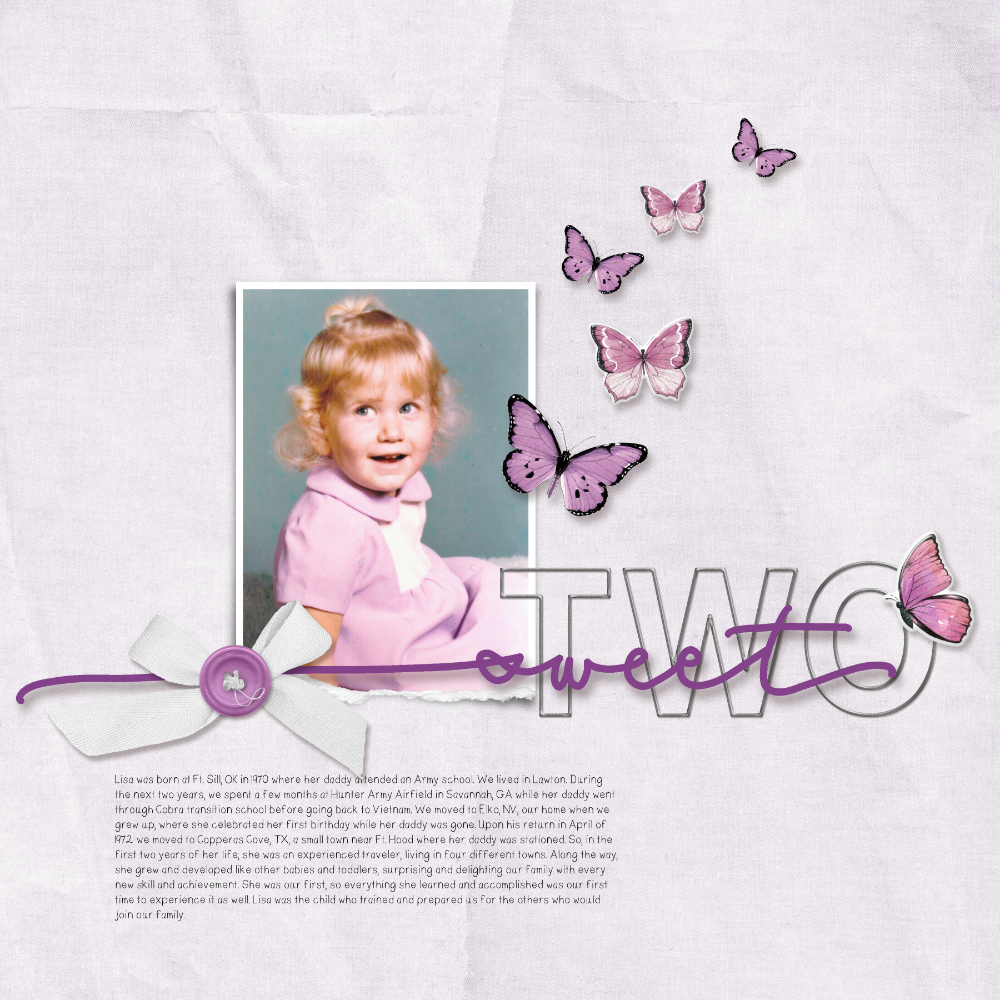 Handdrawn Love Lines 01, Spring Skies Scrapbook Kit, Juiced Mini Kit, ARToptions Mini Mix 11, Wire Rimmed Alpha 04, Torn Classic White Photo Frames 04
Finally, Julie (maggiemae) flipped the page layout for her page of Molly. Look at those eyes! Love the green and orange color scheme against the kraft background.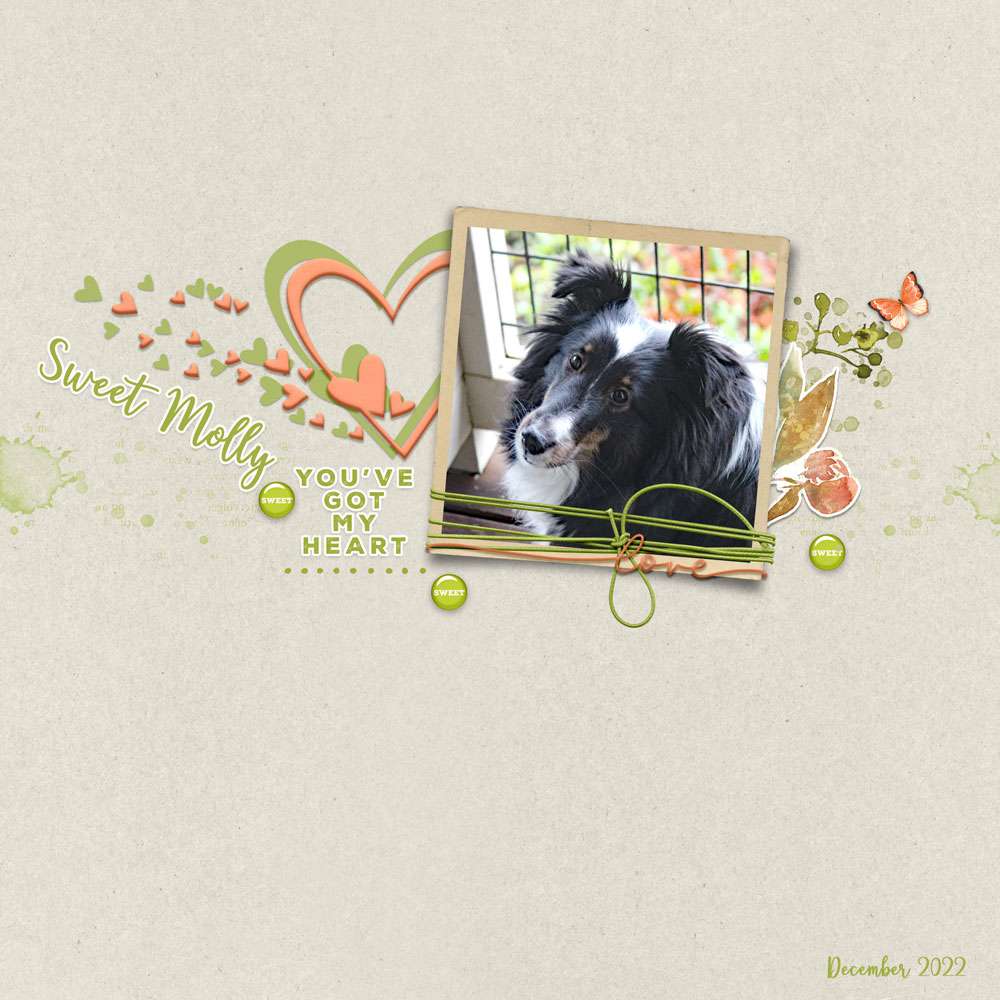 Handdrawn Love Lines 01, Naturally Krafty Paper Pack 15, Color Essentials Lime Ribbons and More, ARToptions Alena Transfers 01, ARToptions Alena Transfers 03, ARToptions Alena Ephemera, ARToptions Alena Ephemera Plus Pack, ARToptions Alena Sentiment Transfers, Flourished Love 03 Brushes and Stamps, Vintage Photo Frames 36
Looking forward to seeing your spin on this great page. Please be sure to post your layouts in the Saturday Scraplift Gallery and the January Challenge Sign In Thread to get credit toward a discount coupon to use in the KPD store. Enjoy your weekend!