Get Inspired Challenge – Book Covers: January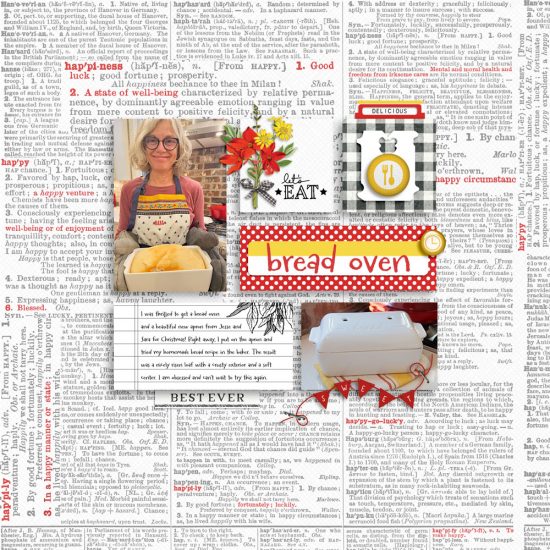 Good morning everyone,
Sharon here with the first of a new round of Get Inspired Challenges for 2023. This year we are taking inspiration from book cover designs. I know many of you are avid readers and I thought this could be an interesting way to inspire a scrapbook page.
We might garner ideas for:
Picture and title placement
Titles
Font choices
Page themes
Colour palettes
Elements or patterns.
Our January challenge is to use this book cover as a prompt for a scrapbook page: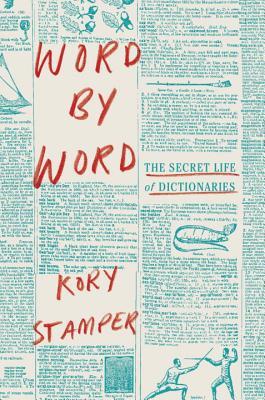 I have just finished reading (or rather listening), to this one and would recommend it to anyone who is interested in words and the history of our language. Warning: You would need to be able to tolerate some "interesting" language (pardon the pun) :0
What really caught my eye was the dictionary text which reminded me of the huge range of dictionary papers, overlays and elements available in the store.
We have Dictionary Blendables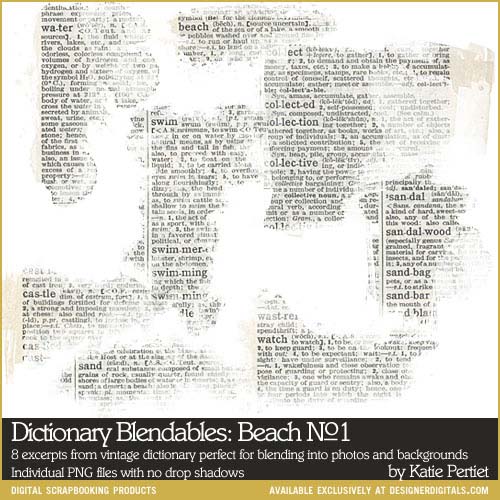 We have Defined Tissue Tears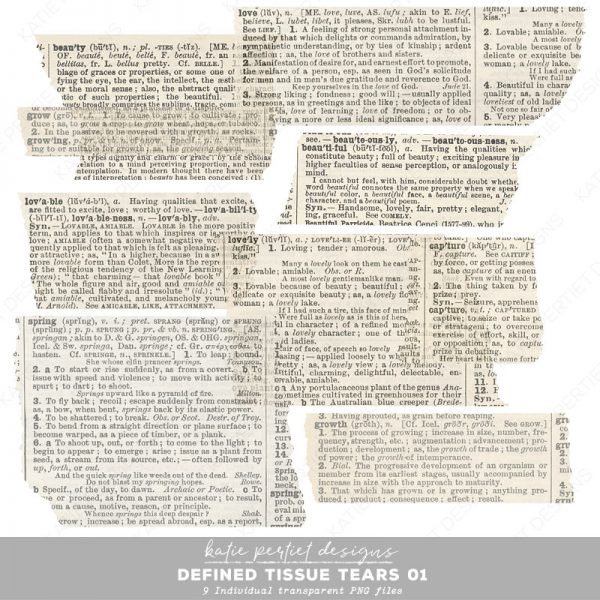 We have Defined Words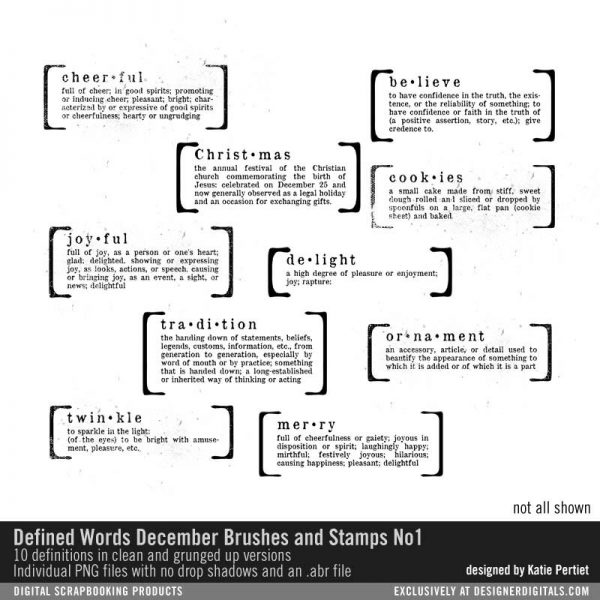 We have Dictionary Papers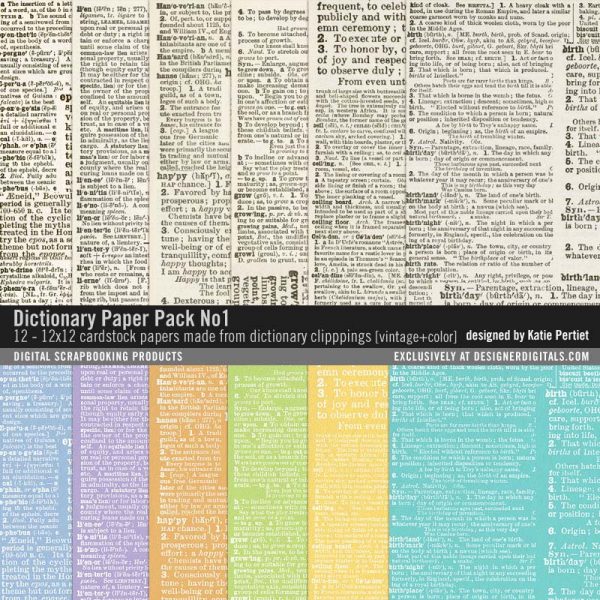 And we have Dictionary Overlays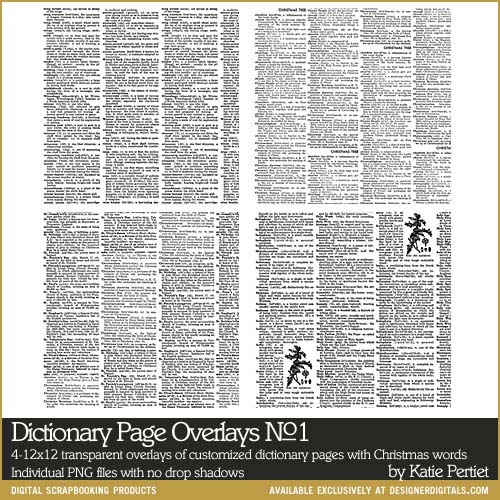 Along with many, many other dictionary themed packs. A store search for 'dictionary' will reveal these and lots of others!
Katie has generously provided us with a freebie which contains several of these products which would all be fun to use on a page. The freebie can be downloaded here:
https://spaces.hightail.com/receive/DBvfRsABH3
I like the way the title and the author's name replace part of the dictionary text and this could be done on a scrapbook page too.
I like the way the dictionary text is paired with a crayon/pencil/marker font and it reminded me of some of Katie's fonts that are available in store. If you do a store search for 'font' it will bring them all up. I especially like the Pencil Thin Font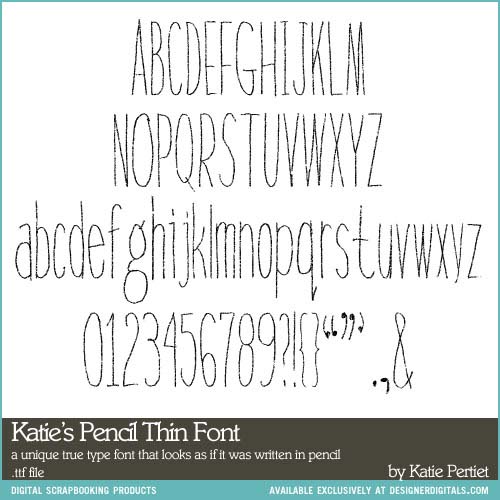 There are many others freely available – here are some of my favourites: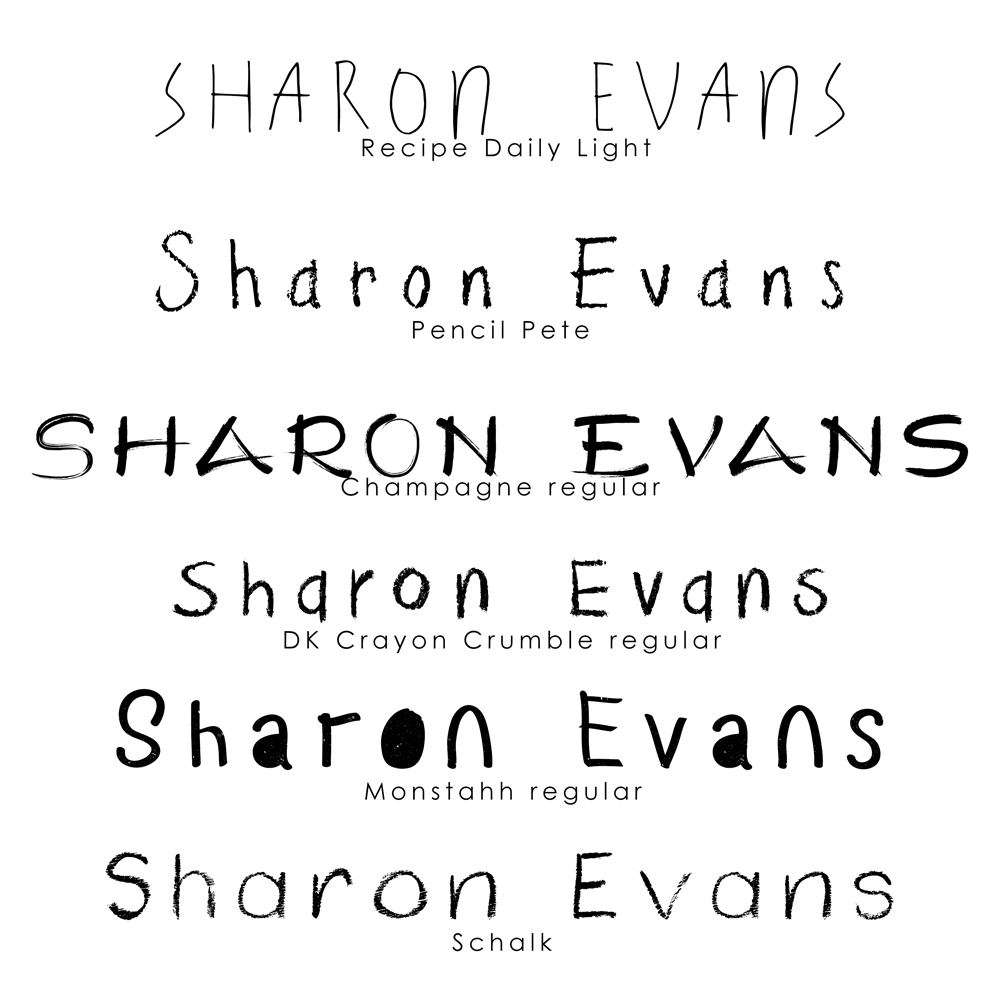 The title itself – "Word by Word" easily lends itself to pages about little people learning to speak or read, or to anyone studying something. But it could also be changed up. I'm thinking "Line by Line", "Day by Day", "Piece by Piece", "Step by Step", "Dollar by Dollar" or "Note by Note".
I also like the sub-title idea which could also be changed up to suit your theme. "The Secret Life of  . . . ."  (fill in the blank!)
The artist has used a two colour combination that is striking and a bit unusual.
You might be inspired to use this colour combination, or just to use a very controlled two colour palette.
Addie (agoymerac) was inspired by the colour combination to scrap this special old photo of her with her mum: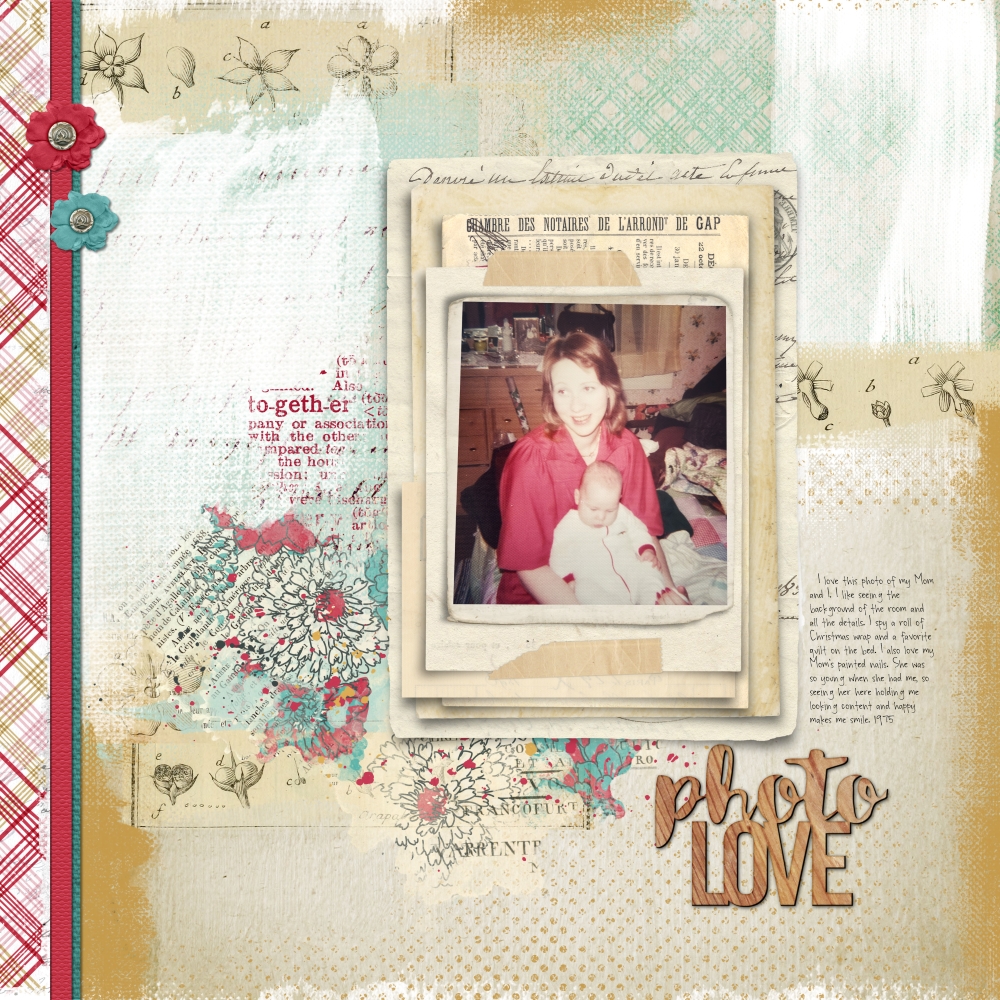 Shannon (shannonroller) and I were similarly inspired by the whole look of the cover.  Shannon went with a purple and gold colour scheme and a pencilled Title and Sub-title over a dictionary overlay: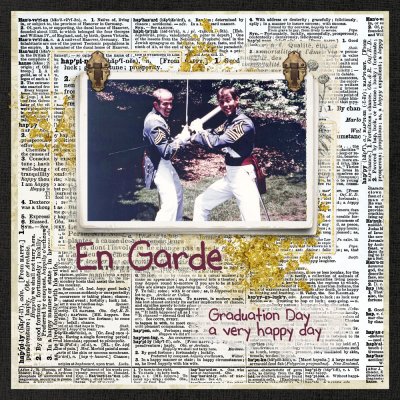 And I went with the same idea – but using the "Secret Life" sub-title. I also replaced some of the dictionary text with a box for journaling and added a dictionary themed flair: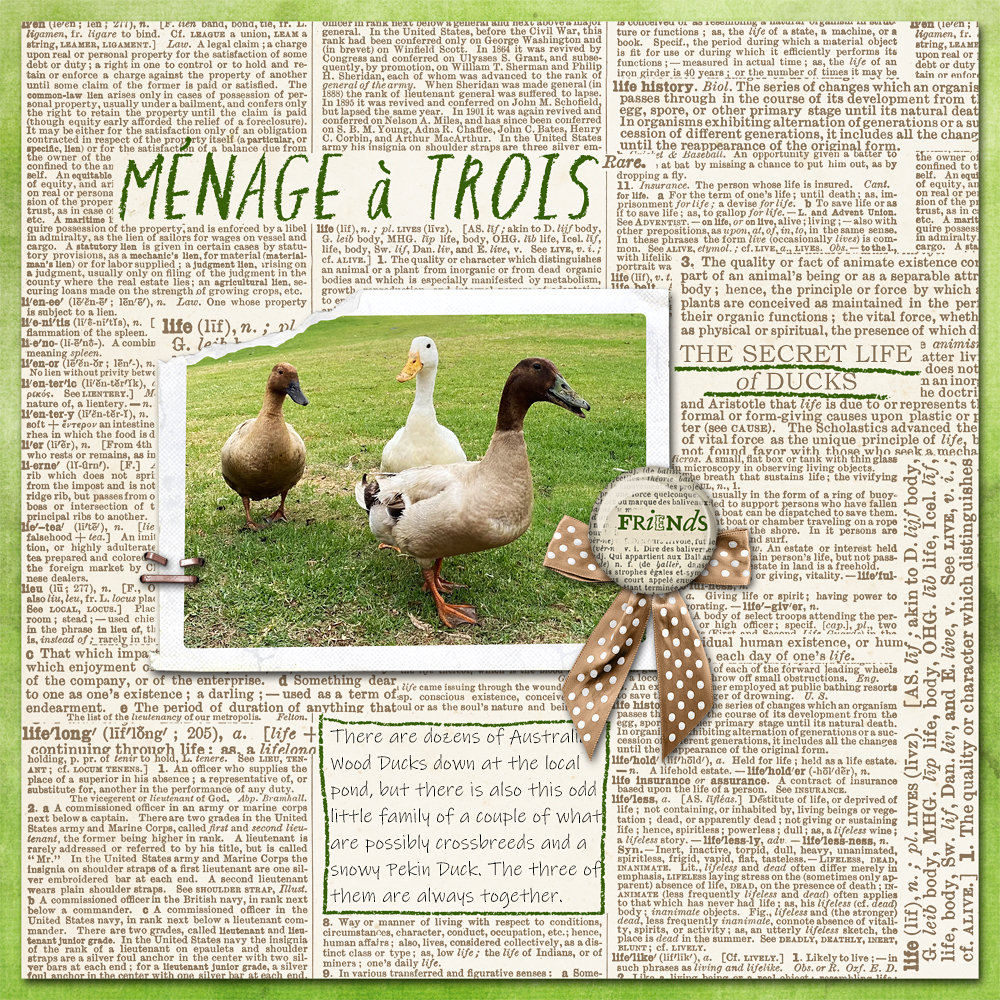 Amy (Amy L) also used a dictionary overlay, but cleverly coloured just some of the text to underline her theme – the happiness brought about by her bread oven! She too has stuck to a two colour combo and I love how cheerful her page looks!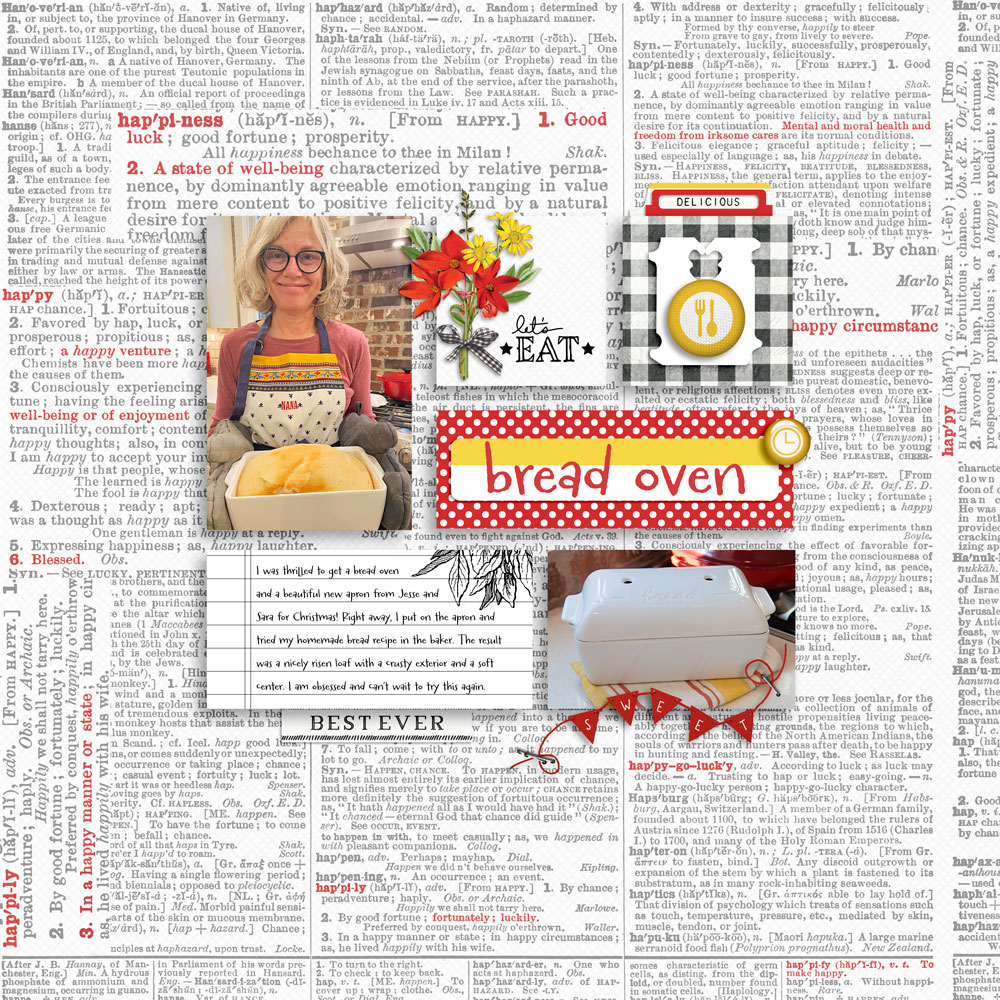 I hope you will be inspired to create a layout based on this book cover. Our pages with complete credits will be in the Get Inspired Challenge Gallery and I hope you can join us there. Don't forget that if you add your 100% KPD product page to the January Challenge Participation Thread you will earn some lovely store rewards!!
Happy scrapping everyone!