Story Scrapbook Challenge : Happy Birthday to me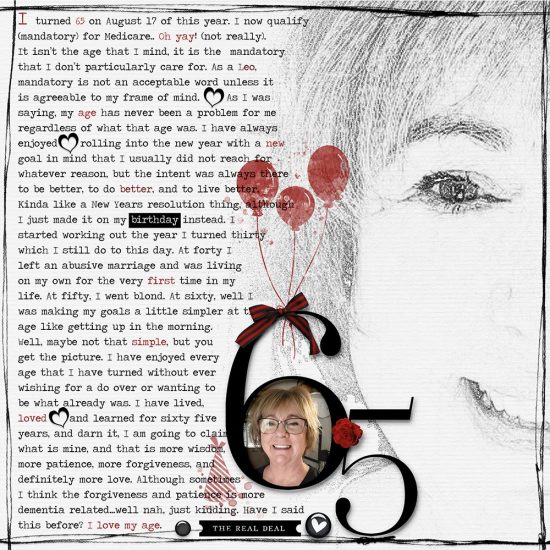 Hi it's Carol here and it's birthday month for me, yay!! as well as for a lot of people I know, hello September!  So I want this month's story challenge to be a story about YOUR birthday.  All too often we are creating family pages and memories about everyone else's special occasions and birthday bar your own – not this time, this time it's happy birthday to you.
Do you love birthdays or hate them?  Do you embrace each trip around the sun, or do you dread aging as the years pass quicker.  Does your birthday evoke special memories, or may be not so special.  Were there any birthday traditions – a special birthday cake, a special birthday meal?  Have you received a fabulous gift, a special keepsake or a gift that left you, well, speechless?
Have you ever had a surprise party or do you run the other way being the guest of honour?  Have you taken a trip for your birthday?  Would you like to remember a special age birthday – 18, 21, or clocking the 0's – 30, 40, 50, etc.  Is there something you specifically do each year for your birthday?  Do you spend it alone or with people?  How do you mark the occasion.
This month the story scrapbook challenge is all about you and your birthday, however you want to tell it.
The creative team have jumped on board with some ripper example pages:
First off Shannon celebrating her 60th birthday and a special weekend away to celebrate with her friend.  Colour me green and call me envious she went to Magnolia.  What a special way to spend a birthday with a friend.  So many fun photos to document it, these Story Book page templates are awesome for that.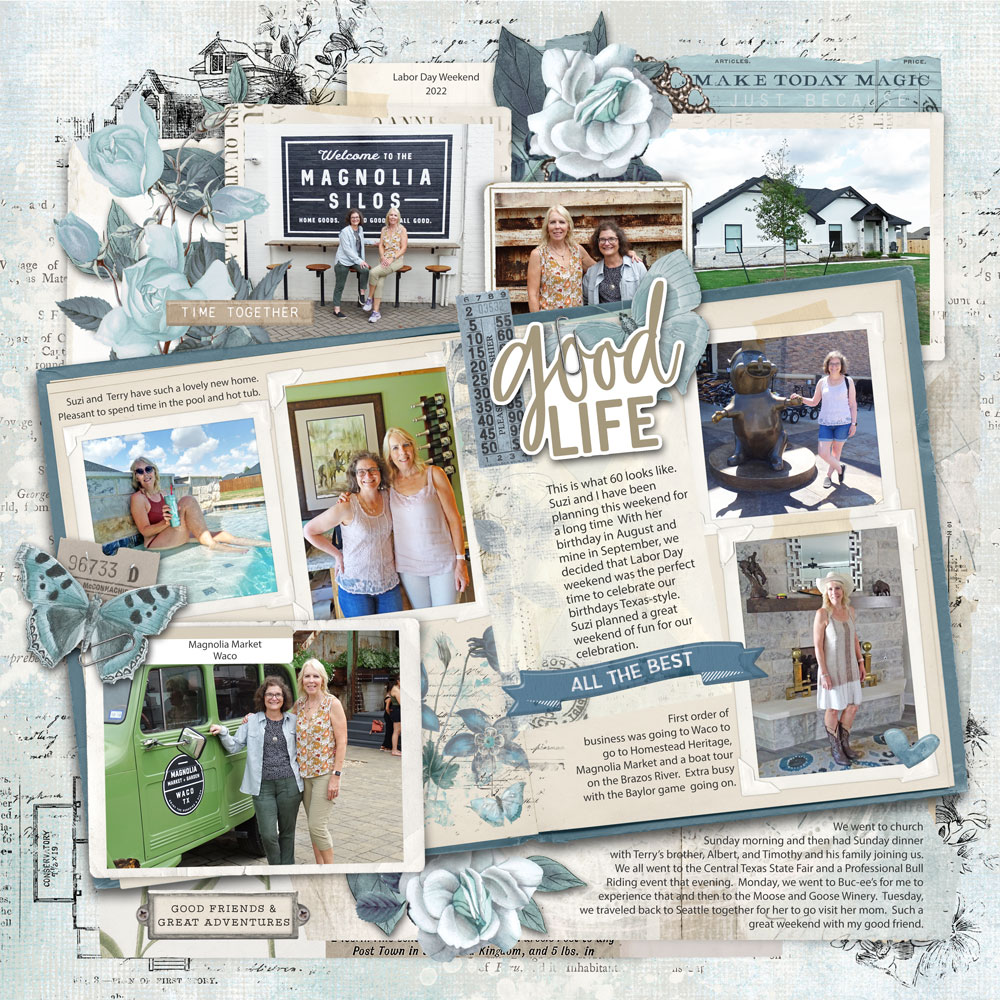 Supplies Shannon has used:  Story Book Pages 10,  Vintage Artistry Serenity Bundle,  Vintage Artistry Serenity Chipboard Stickers,   Vintage Artistry Serenity Remnants Bundle,  Vintage Artistry Serenity Sentiment Transfers 01,  Vintage Artistry Serenity Sentiment Transfers 03,  Vintage Artistry Serenity Transfers 03.
Next Kathy's page blew me away.   Entitled 'Unfiltered' and hey, isn't that how we all should be as we reach a certain vintage, we've earned our stripes, right?  I love the design, I love the big background pencil sketch along with the coloured pic in the 6.  Just an ingenious way to put the page together.  Story telling at its finest.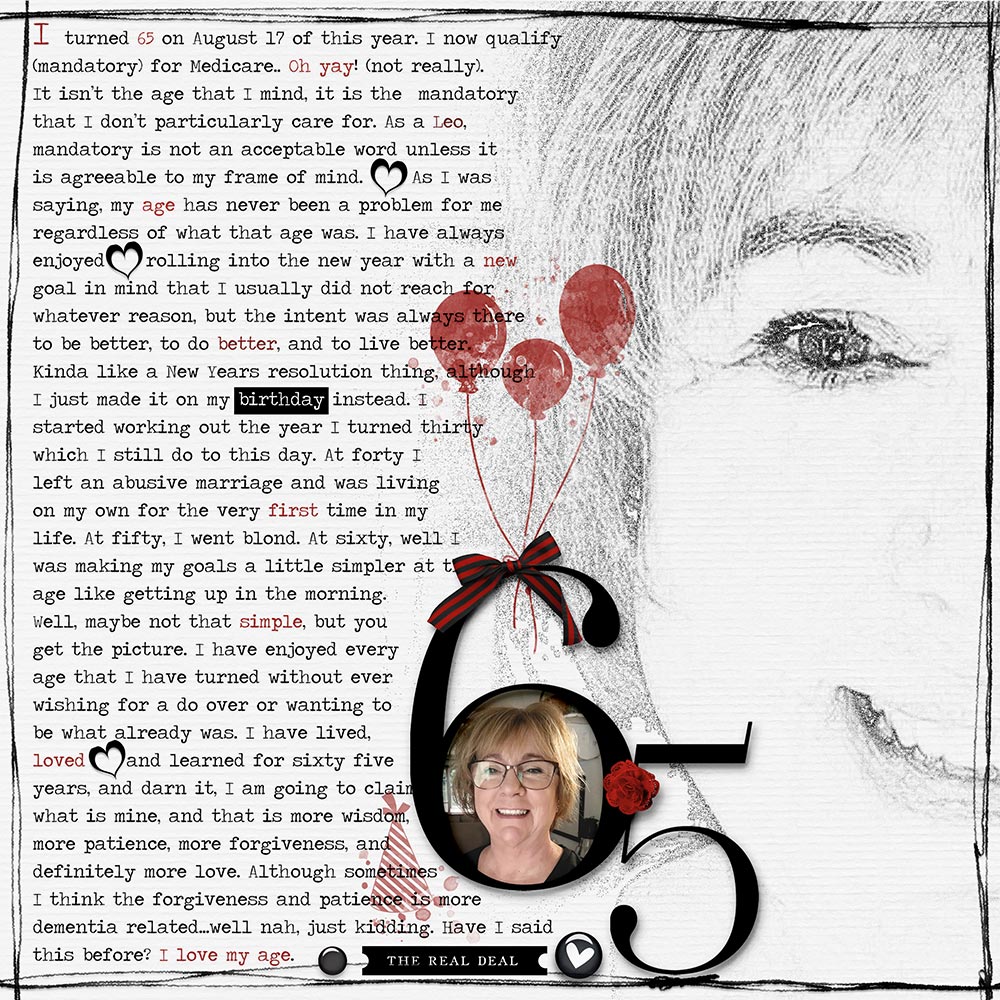 Supplies Kathy has used:  Black, Creme and Red Kit,  Flair Minis 4,  Moonlight Dreams,  Watery Celebration,  Scribbled Overlays 4,  Maybe Not Solids.
As for my page, I thought I had foiled my workmates having a day off work for my birthday, not to be!  What a perfect opportunity for the challenge to scrapbook an otherwise not really grand event, but a fun one for our albums of memories.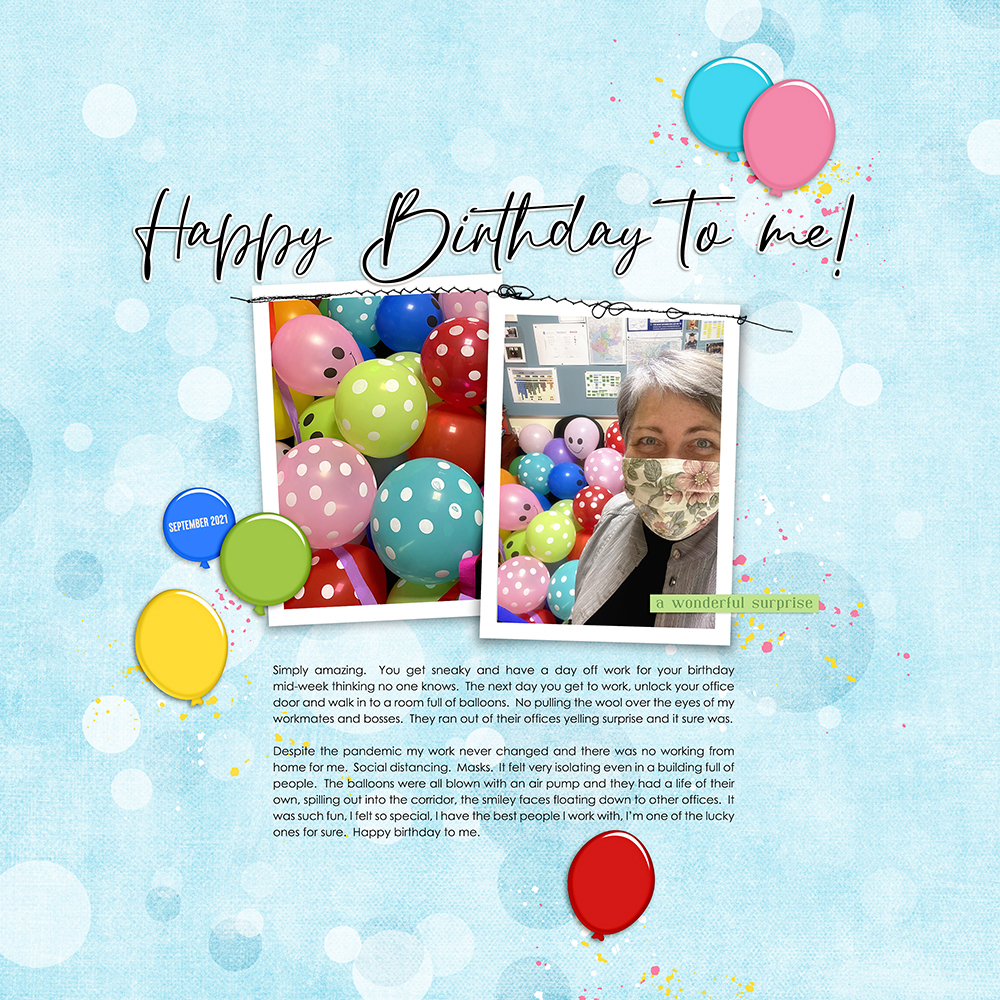 Supplies I have used:  Bit of Bokeh: Ice Paper Pack,  Stitched Frame Clusters 02,  Birthday Balloons 02,  Cut Ups: Birthday,  Splatters Brushes and Stamps 03.
The team at KPD have generously provided a freebie to help you on your way, the freebie link is valid for six months, KPD is the most generous digi scrapping place around.  I hope the goodies inspire you.
Post your pages in the Scrapbook Challenge Gallery and don't forget when you use ALL KPD product on your challenge page you should post a link of your page in the September Challenge Participation thread so that it will count toward your savings in the rewards program.  Everyone's a winner!