Saturday Scraplift: Beautifully Blended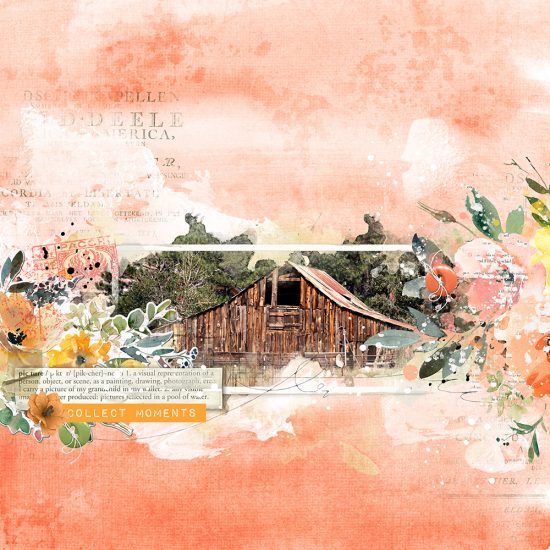 Happy Saturday! Welcome back to the Saturday Scraplift. This week, we are getting blendy. I loved everything about Joanne's (jcaruth910) barn page. The colors, the blending, the clip art and brushwork and I thought it would be fun inspiration for the rest of us.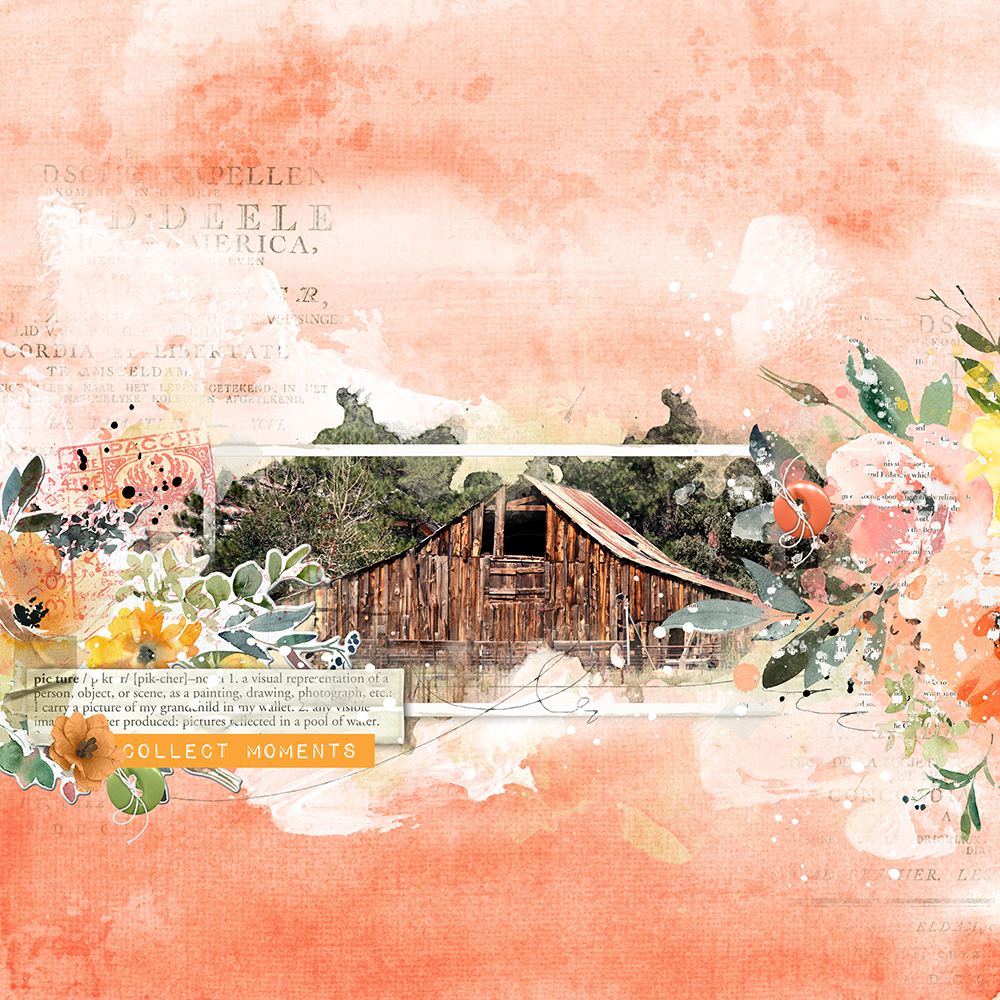 Kathy (Blackkathy) was quick to volunteer to lift this page. She kept a similar layout to her page with her centered photo in a spill frame. The spill frames really lend themselves to these blended pages. Love her little floral and bee details. And it's such a precious photo!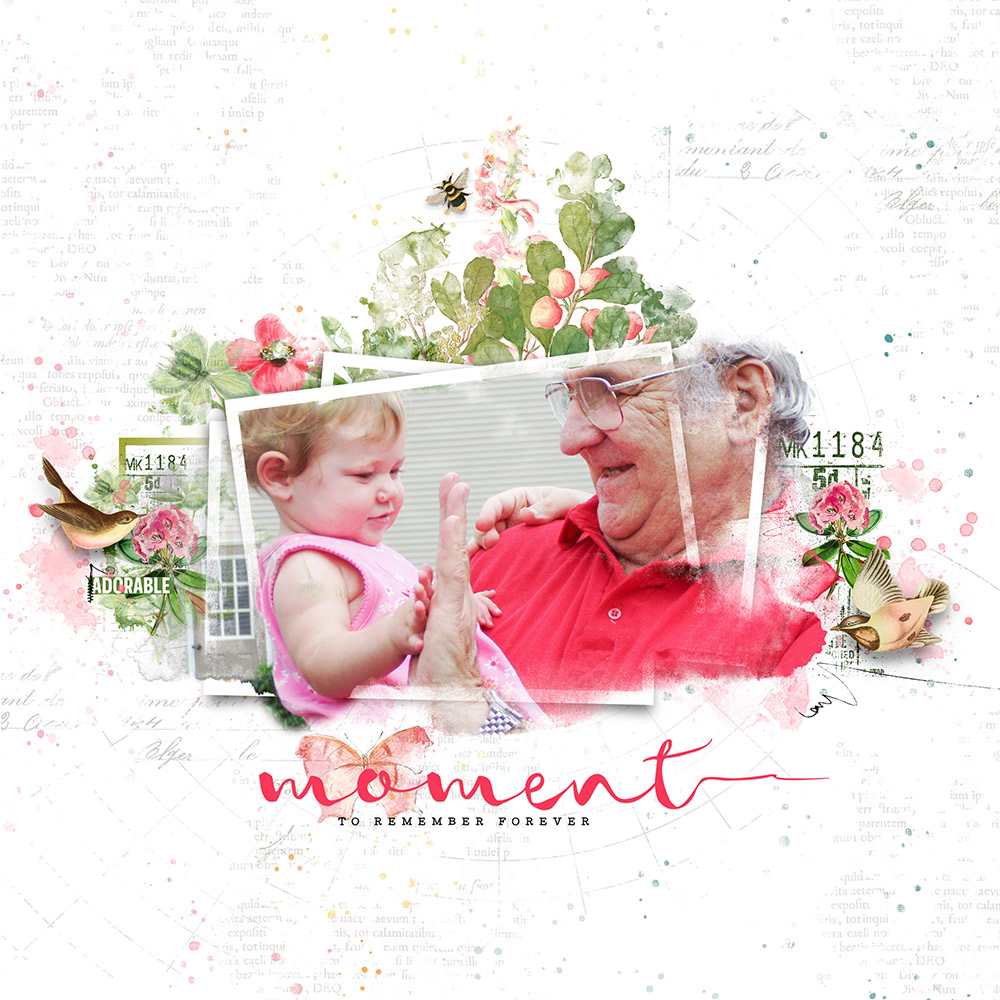 Vintage Garden District Bits and Pieces, Vintage Garden District Florals, Readymade Botanical Clusters 26, Spill Frames 33, Spectrum Sherbet Painted Foundations, Hello Happiness
Up next is Liz (lizziet5) with this stunning page of her granddaughter. She chose more of a vertical design but still used floral clusters, elements and a spill frame. Love the color scheme with the black and white photo.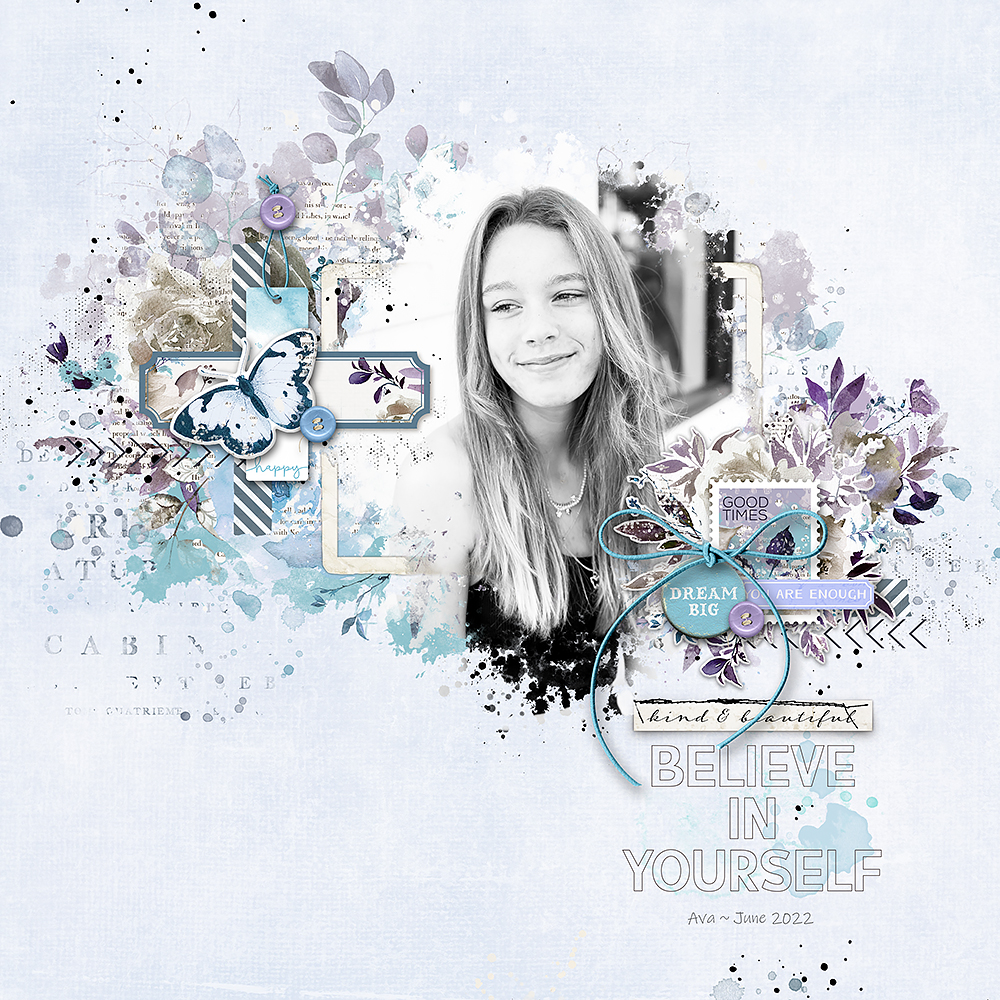 Spill Frame Layers 24, ARToptions Mini Mix 17, Cottage Fields Sticker Sheet 03, Vintage Artistry Serenity Transfers 03, Vintage Artistry Serenity Transfers 04, Spectrum | Sherbet Strawberry Sentiment Transfers, Vintage Mini Mix 17, Readymade Layers: ARToptions Clusters 02
Finally, here is my (Wendy's) page. My son recently got engaged and I just had to scrap their favorite photo from their special day. I kept pretty true to the inspiration with the horizontal design, spill frame and ArtOptions Mini Mix.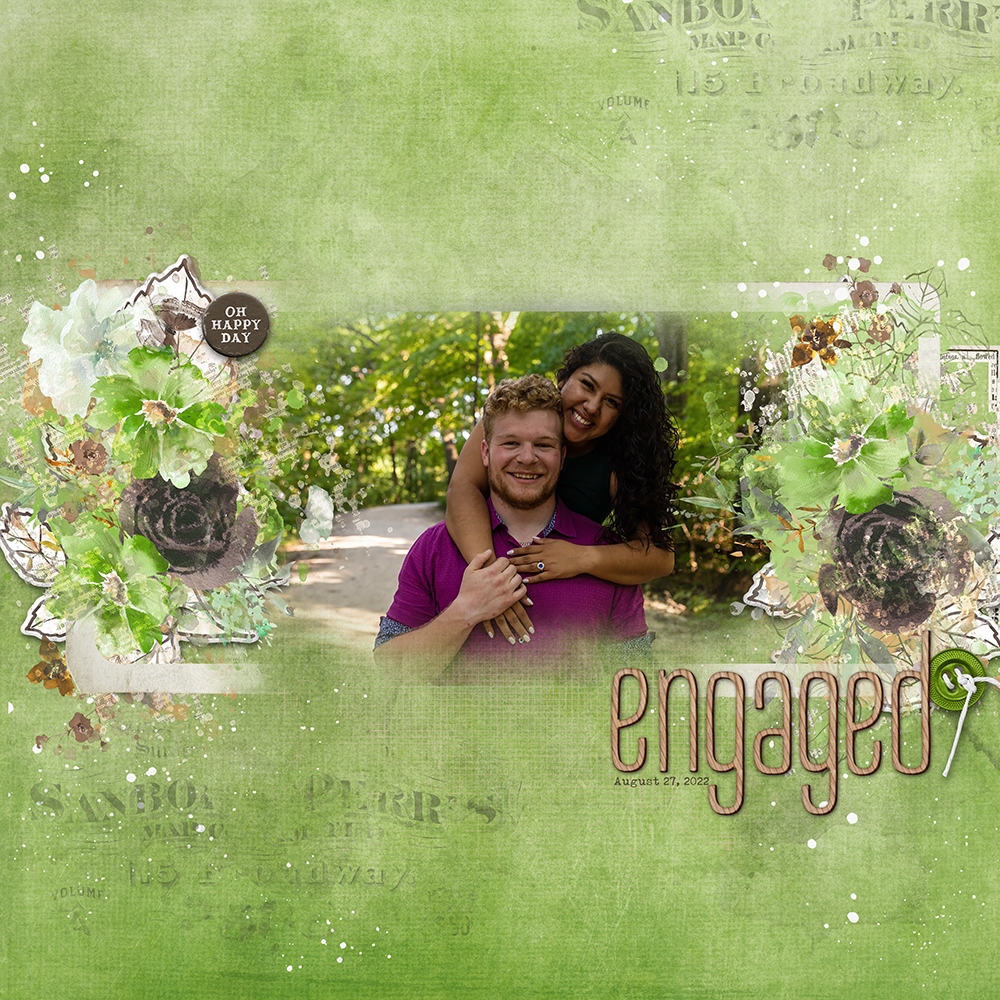 ArtOptions Mini Mix 26, Watery Grid 08, From my Bookshelf Blendabes 09, Spill Frame Layers 26, Bookshelf Framers 02, Archiblends 03,
Wood Veneer Alpha 20
Looking forward to see how you are inspired by this week's lift. Be sure to post your layout in the Saturday Scraplift Gallery and the September Challenge Participation Sign In thread to get created toward a coupon in the KPD Shop.  Have a wonderful weekend!