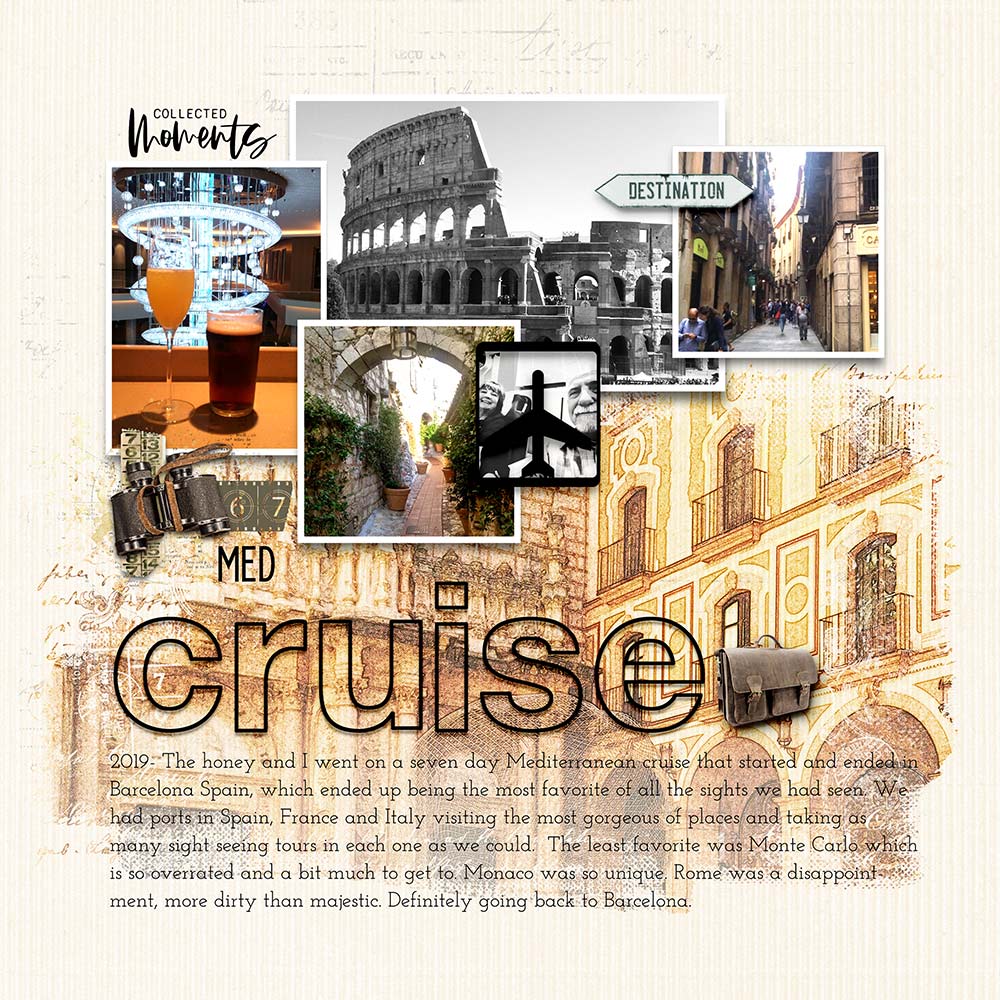 Story Scrapbook Challenge : Armchair Travelling
Without stating the obvious I know a lot of people have had their holidays, trips, vacations cancelled, with planes grounded or very much restricted, cruises brought to a halt, borders closed, and well with the state of the world and the restrictions placed on the people, the thought of travelling too far away either is not possible or not viable.
So this month, I want you to relive a trip you've taken, a holiday you've enjoyed, a vacation you've had.  Let's all armchair travel shall we?
Was it a road trip you went on?  To a resort, a camp, a cabin in the woods?  What were the sights you saw – the beach, the mountains, a bustling city?  What did you do – a broadway show, climb a rockface, or see a famous monument?  Did you travel to be with relatives or friends?  Did you fly or drive or sail away? Did you dine at fancy restaurants,  BBQ under the stars, or eat food from a culture unfamiliar to your own?  Did you travel on your own, with children, was it a honeymoon?
We want to see it all, so buckle up your seatbelts and lets go travelling with KPD.   The creative team have jumped on board with some terrific example pages:
Shannon's terrific page documents when her family travelled the East Coast on their "Birth of a National and Two Boys" tour.  🙂  What a way to travel, have fun, and learn all at the same time.  So many memorable photos and the journalling is a real treasure for the family to relive.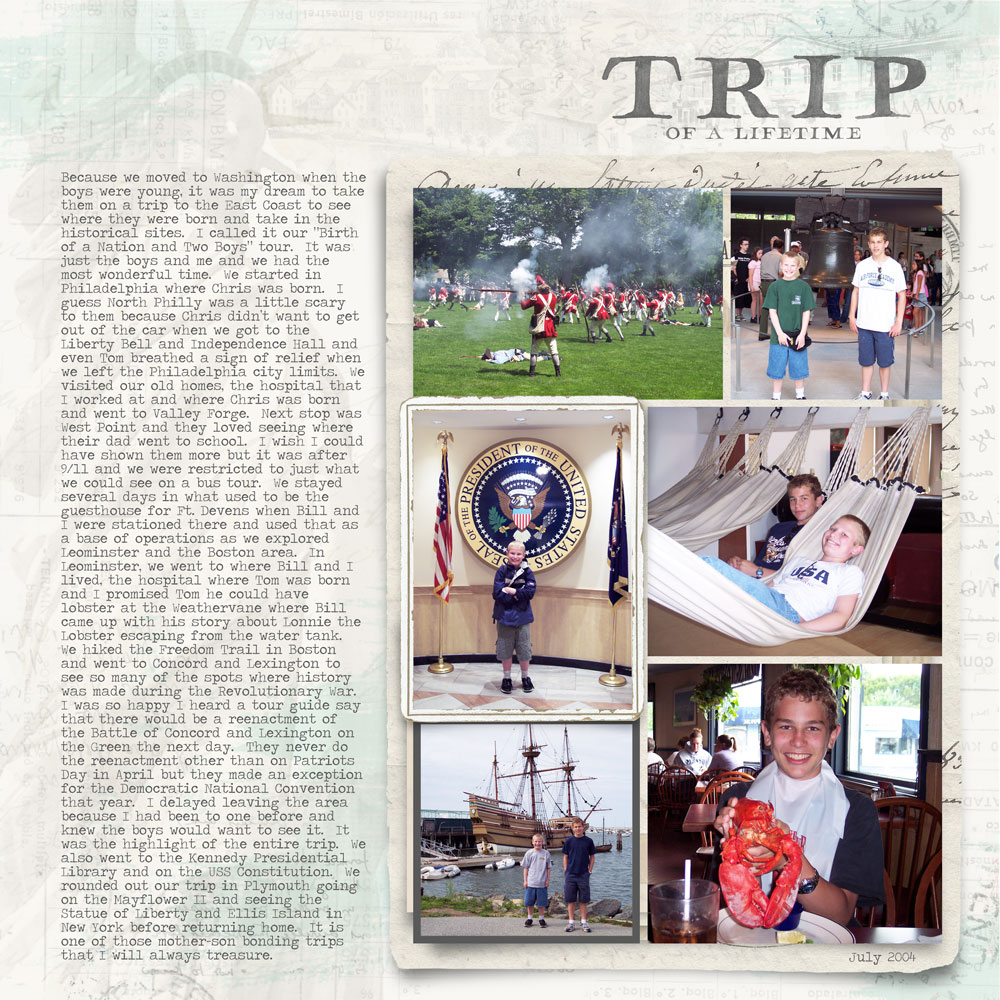 Supplies Shannon has used:    Blendable Layers 111,   Urban Naturalist Blendable Layers 04,    Collage Stack Layers 02,   Watercolor Word Blocks 02,   Lightly Letter Box Papers 03,   Clean and Vintage Template.
Kathy has documented the sights of the Mediterranean Cruise she went on, what a great way to overall see an area and then work out where you'd like to go back and visit one day, I hope she does.  And loving the title over the top of the photo, what a great design feature.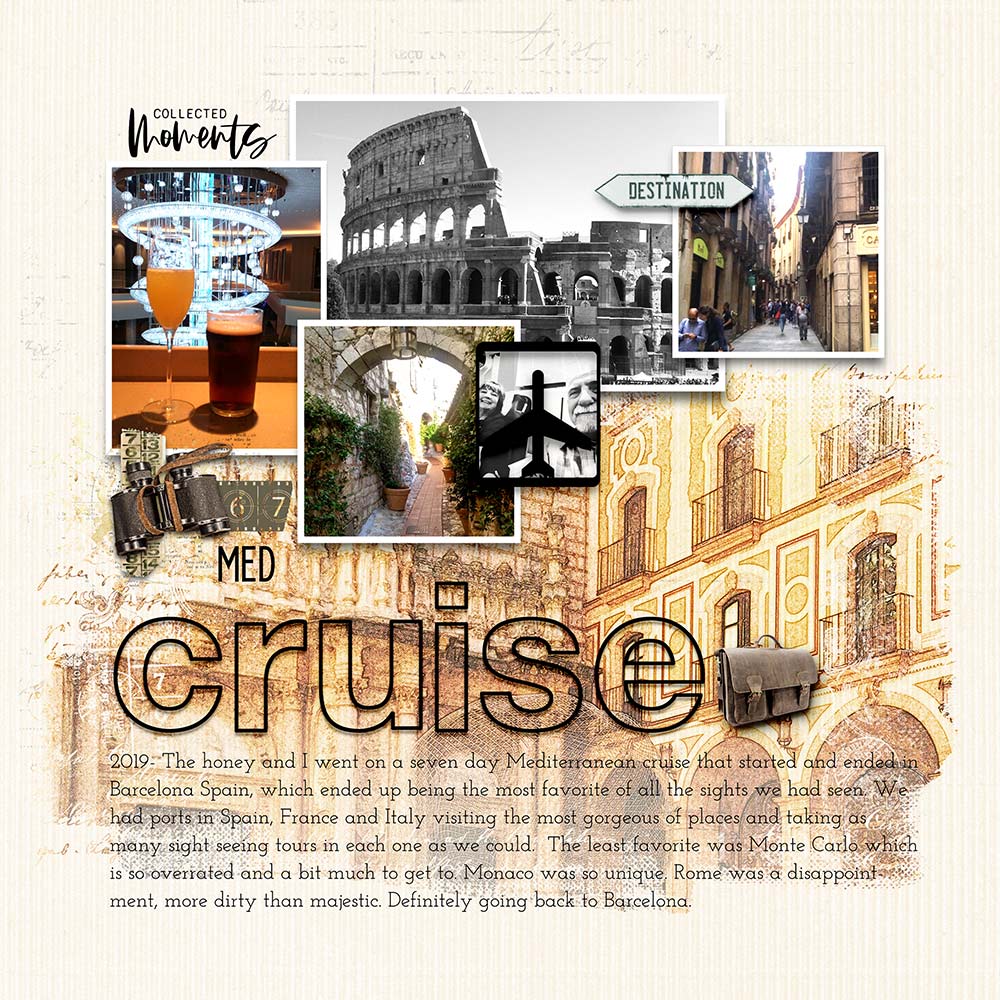 Supplies Kathy has used:  Scattered Pictures Vol. 3 Template,  Far and Wide kit,  Camera Clusters 1,  Symbology Pocket Cards  Wire Rimmed Alpha 4
And for my page, yes I know, usually I journal about a thousand words, and I did sit here and start, but I realised the photographs told this story, I only needed to speak of what I felt, and I'm getting a lump in my throat even typing this thinking of this most amazing place on earth.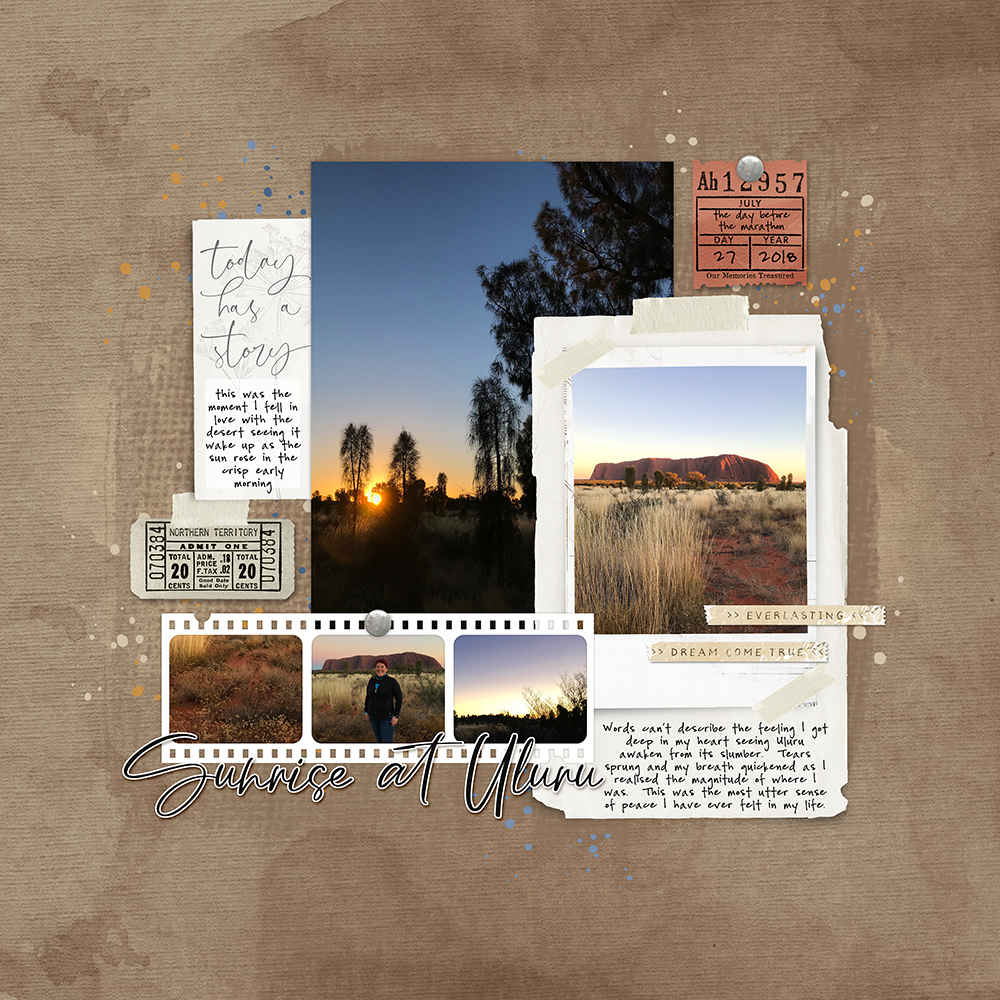 Supplies I have used:  Inspiration Board Vol. 02 Layered Template 01,  Palette Textures Paper Pack 10,  Ticketed Dates 04 Value Pack,  Vintage Taped Sentiments 01.
The team at KPD have generously provided a freebie to help you on your way, the freebie link is valid for six months, how generous KPD is.  I hope the goodies inspire you.
Post your pages in the Scrapbook Challenge Gallery and don't forget when you use ALL KPD product on your challenge page you should post a link of your page in the January Challenge Participation thread so that it will count toward your savings in the rewards program.  Everyone's a winner!