Story Scrapbook Challenge : All About Birthdays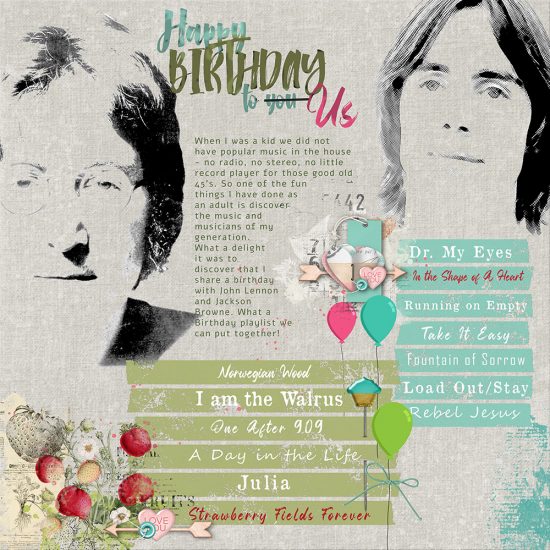 Hi it's Carol here and yay it's September and that means it's my birthday month, actually I know a lot of people born in September so happy birthday to all of them.
So this month I want you to tell a story about a birthdays.
Perhaps it is a story about your 18th or 21st birthday, a special coming of age, maybe a lockdown birthday and how you celebrated, or didn't.  Does your family have a birthday tradition they hold dear and it's been continued down through the ages.   Did you bake amazing birthday cakes for your children as they grew up, and did you have any of those concoctions documented?
Have you been on a special birthday trip?  Do you take the day off work for your birthday?  Do you have a particular wish you wish for when you blow out the candles? (you can whisper it on your scrapbook page, we won't tell).
Are you a Christmas baby?  Did you get married on your birthday?  Do you share your birthday with anyone famous, that would make a great page?  What does your Zodiac say about your and the day you were born?  Maybe do a page of things that happened on that particular day.
Is there a special restaurant you like to dine at for your birthday?  Is there a special birthday treat you receive?  Have you clocked an 0 and done something wonderful, maybe even dare devilish, for your birthday?  Have you given or been the receiver of a surprise birthday party?
I want to know it all, all about birthdays.
The creative team have jumped on board with some terrific example pages:
Carol (oldbag165) hit this one out of the park.  I love the blending first and foremost.  And I love the subject finding out who she shared a birthday with.  Maybe this is something you can do too.  How fun.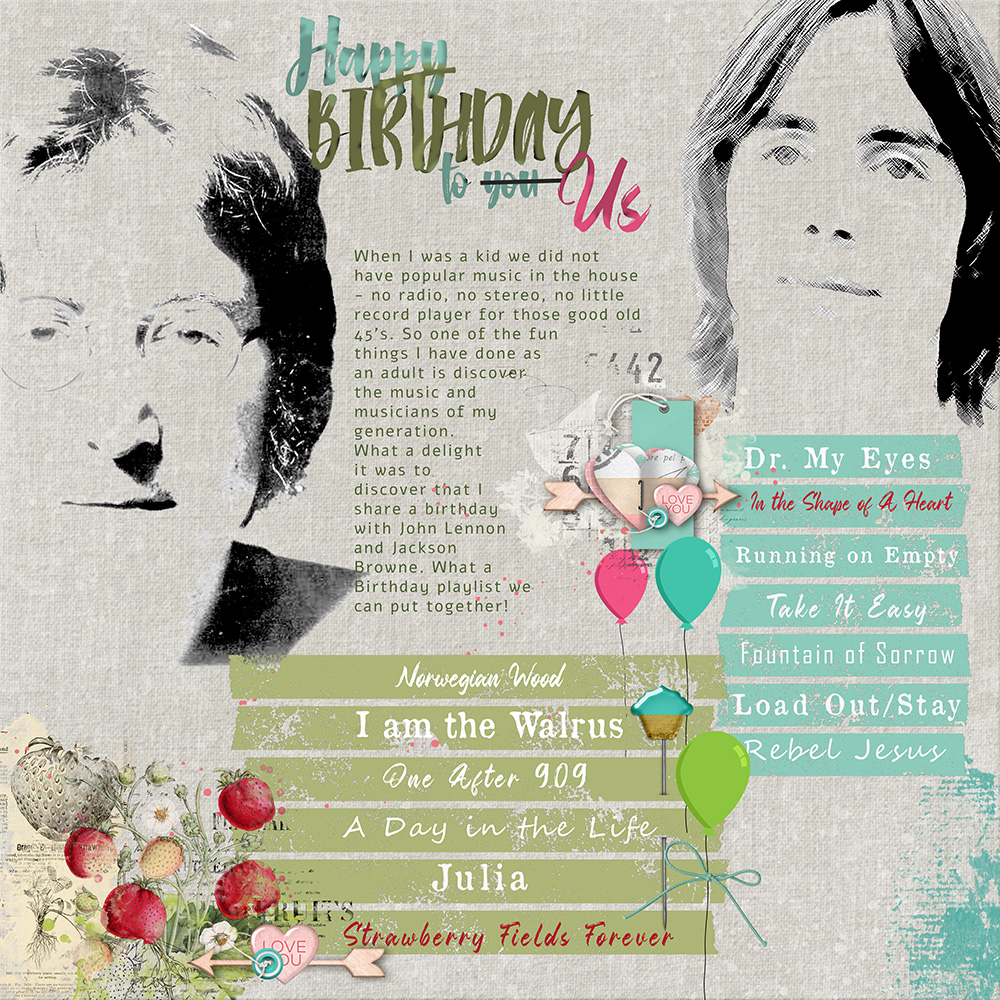 Supplies Carol has used:  Sacked Solids 02,  Birthday Party Stickers Party Time,   Journal Strips 02,  Ready Made Layers Love Cluster 02,  Vintage Blendable Layers 24.
Here's Monica's page (mosbaskets) and all I could say was what!!!!????  A birthday cookie!!  I love it.  What an awesome way to celebrate her son's birthday who did not take too kindly to cake.  I can relate I have a husband that does not like cake.  I love this precious family memory she has scrapped.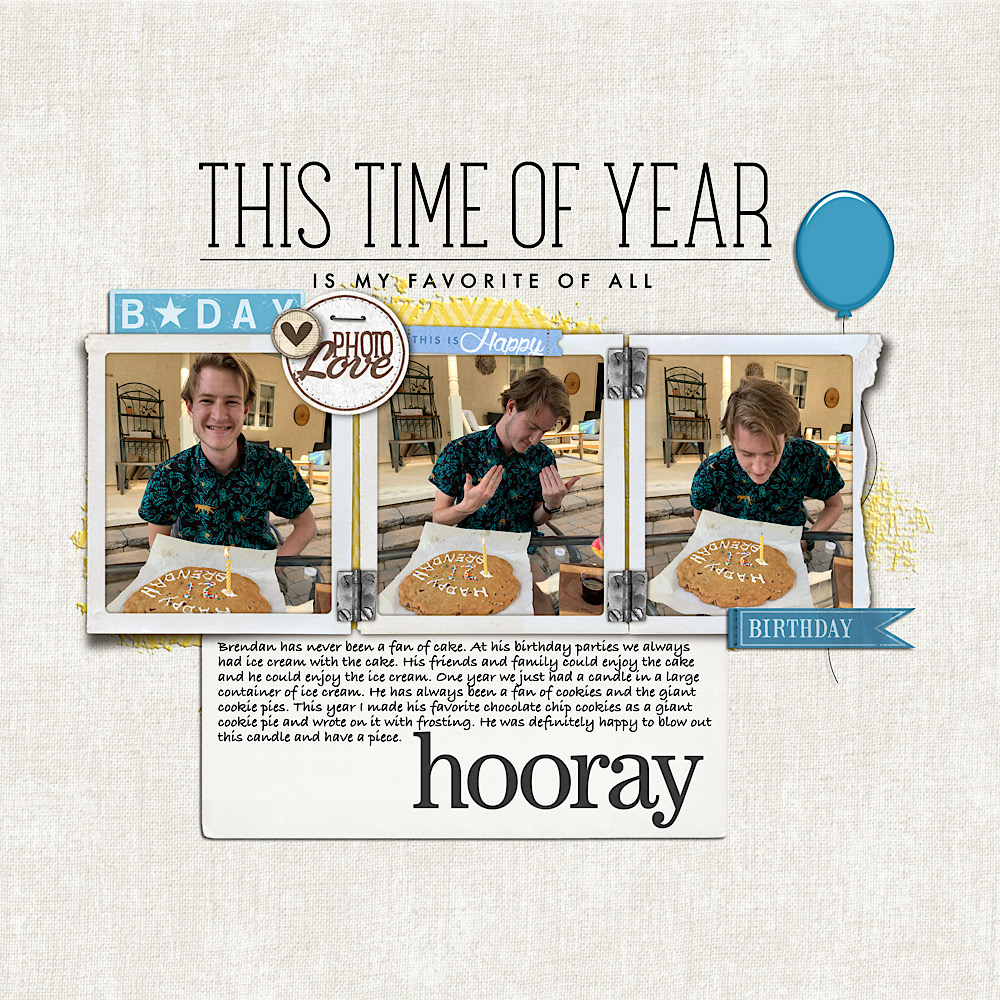 Supplies Monica has used:  Layer Works 891,  Title Lines #26,   Painted Photo Masks #17,  Curated Studio Mix #22.
Jana's page here is just magic, a fabulous and memorable time spent for her birthday with her daughter on the other side of the country.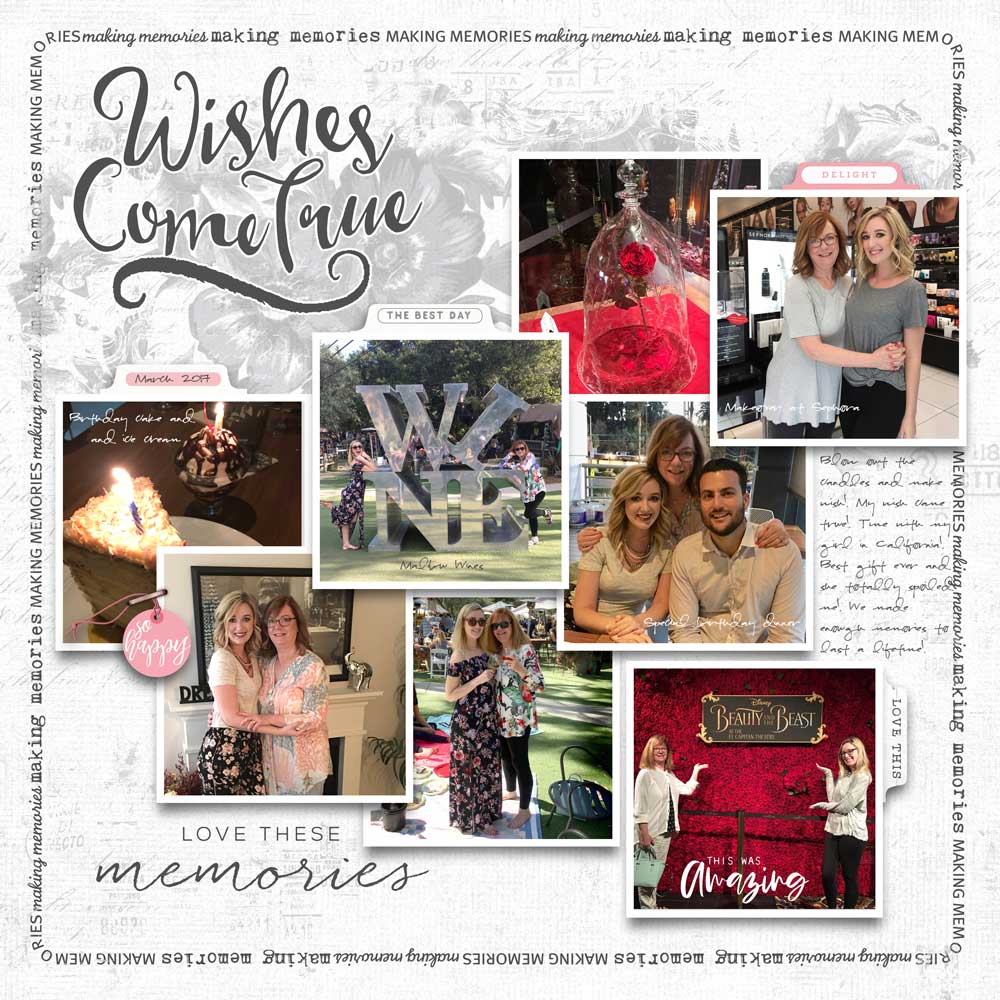 Supplies Jana has used:  Scattered picture vol 3 LT 01,  Monthly Memories Paper Pack 05,  Monthly Memories Element Pack 04,
Monthly Memories Element Pack 05,  Simple Scripts 01,  Bloom in Paris Element Pack,  Around Word Page Frames 01 and more.
And lastly my page, a birthday song we would sing every year which was completely bizarre and I had forgotten all about it, but then by chance recently I found out there was another family out there that sang it too.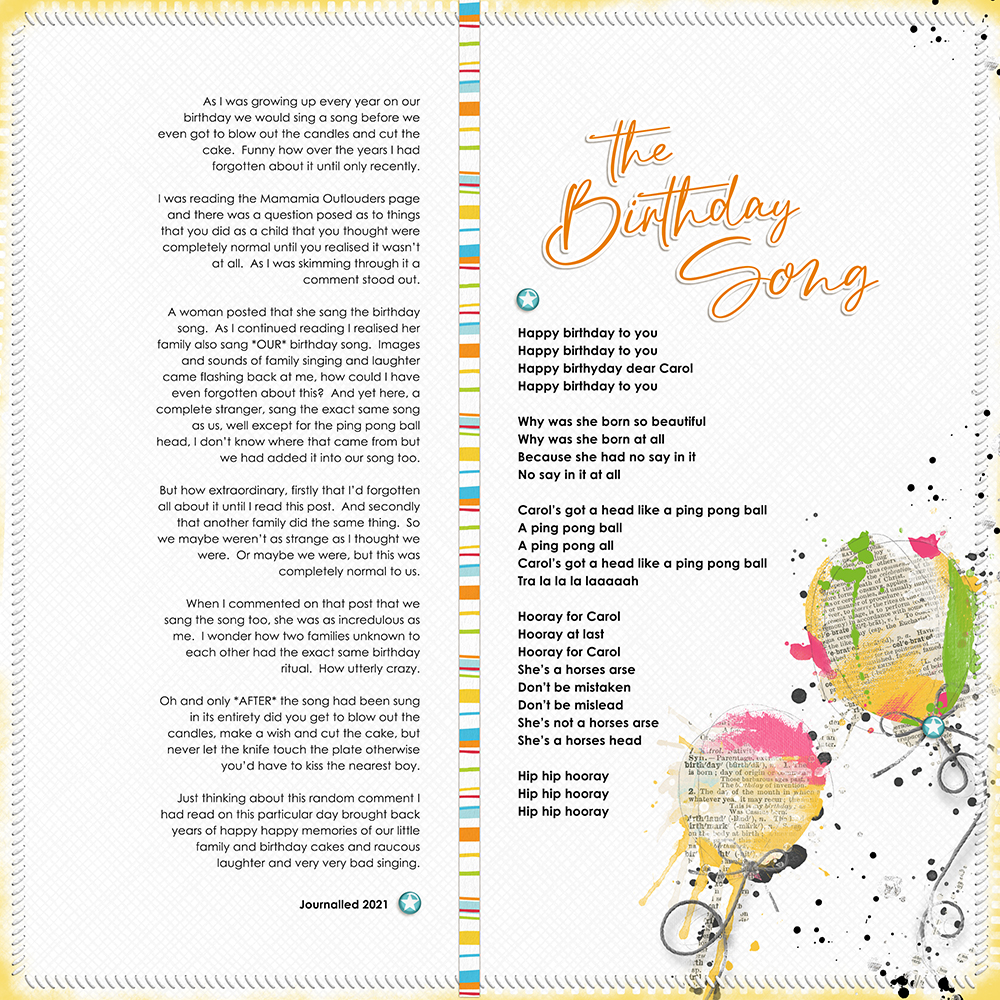 Supplies I have used:  Enchanted Easter Solids Paper Pack,  Clean Stitched Borders: White 01,  Multimedia Birthday Balloons,  Swimmies Add-On Paper Pack,  Flair Minis 01,  Edge Overlays 04.
The team at KPD have generously provided a freebie to help you on your way, the freebie link is valid for six months, KPD surely is generous.  I hope the goodies inspire you.
Post your pages in the Scrapbook Challenge Gallery and don't forget when you use ALL KPD product on your challenge page you should post a link of your page in the September Challenge Participation thread so that it will count toward your savings in the rewards program.  Everyone's a winner!