Saturday Scraplift: Circular Focus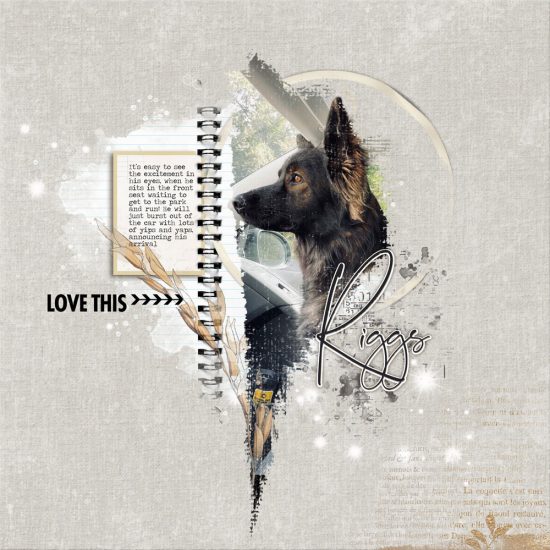 Welcome to the Saturday Scraplift. I hope today finds you doing well. I decided that this week, we all could use a bit of Riggs. I mean, he's absolutely stunning, it's high time he was featured! So, here is our amazing inspiration provided by Anke. I loved the blending, the circular frame that draws your eye as well as the light colored background which really makes Riggs pop on the page. Anke is also a master with element placement and that leaf stem is just such a subtle but great touch!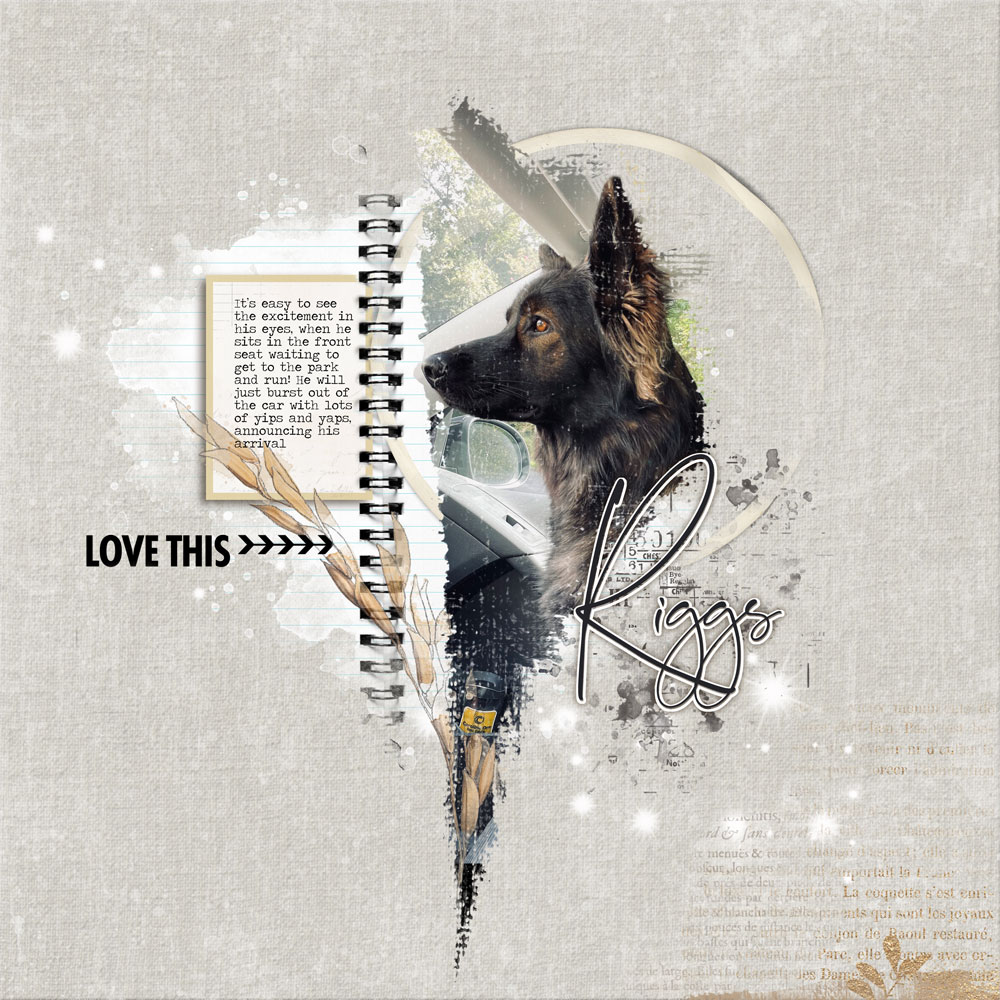 Up first this week is Liz (Lizziet5) who decided to feature one of her precious grandsons. Another gifted blender, she worked the gingham brushes perfectly. The felt stars really anchor the page and again the lighter background really allows his sweet smile to be the feature of the page.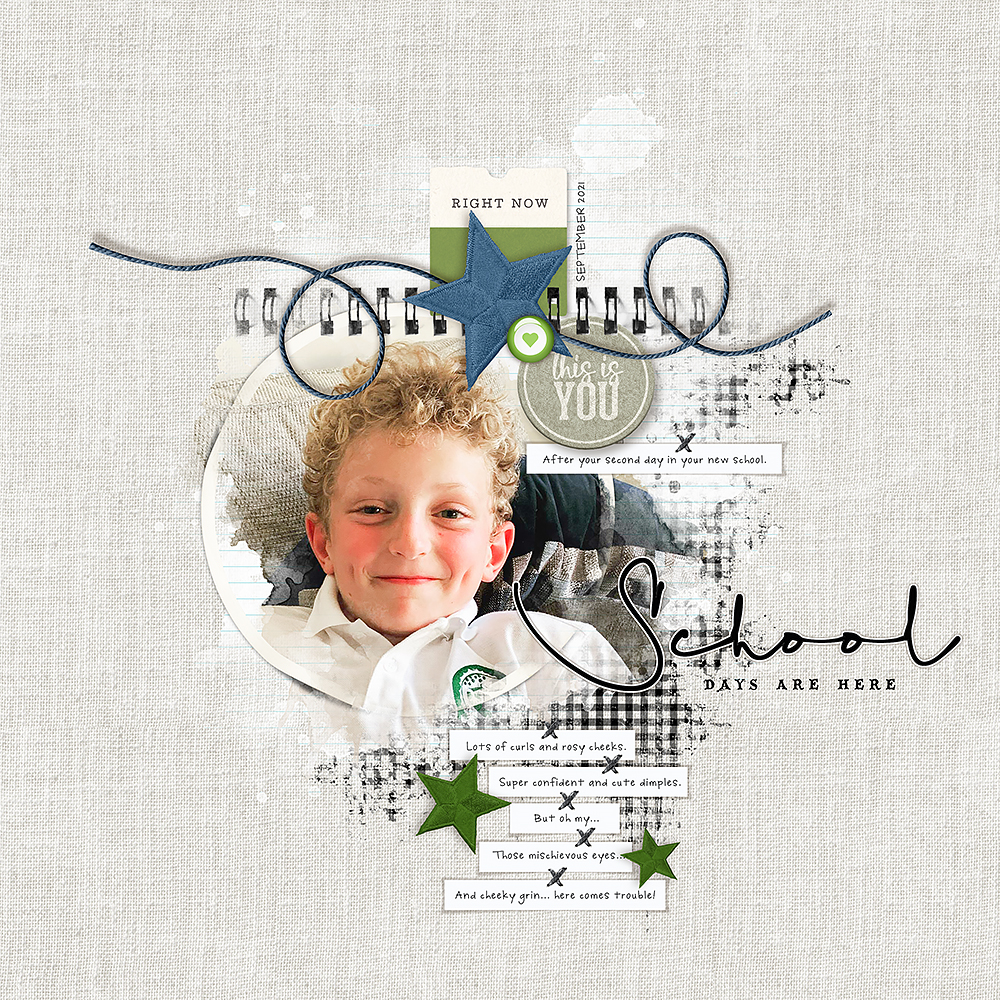 Vintage Farmhouse Garden Element Pack, Typed and Scripted Stamp Pack 24, Flair Minis 04, Cottage Fields Element Mix, Oceania Element Pack, Vintage Artistry Everyday Ephemera, School Rules Element Pack, My Great Escape Element Mix, Painted Plaids Stamp Pack 03, Spill Frame Layers 12, Bound Notebook Blends 01, Sacked Solids Paper Pack 02
Amy (Amy L) also decided to feature one of her pups. Love the floral circular frame and the soft blended background. Ellie is so photogenic!
ARToption Mini Mix 11, ARToption Mini Mix 18, Edge Overlays 08, Floramira Element Pack, Like This Element Pack, Miriam Element Pack,
Notebook Edge Masks 01, Notebook Paper Pack 06, Pencil Lines Leaves 01, Stamped Blocks 43, Vintage Artistry Coral Ephemera