Spring Beauty Template MashUp Challenge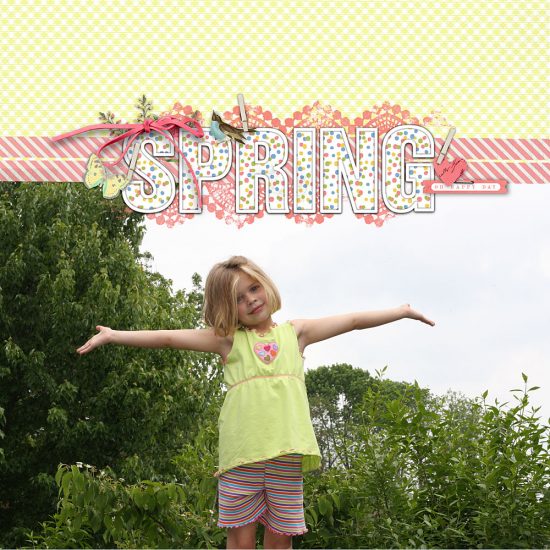 Hi! This is Lynn (grandmalynnie). I am so ready for spring and it seems like its never going to arrive. So, for the latest Template MashUp Challenge, I have chosen two wonderful templates that contain spring elements. These templates will be included in this week's sale.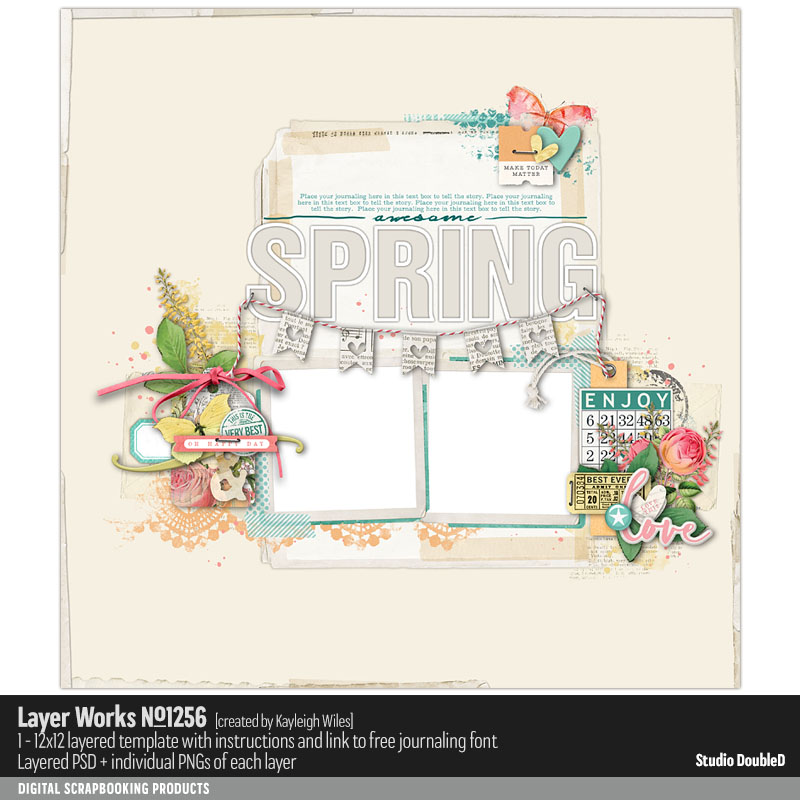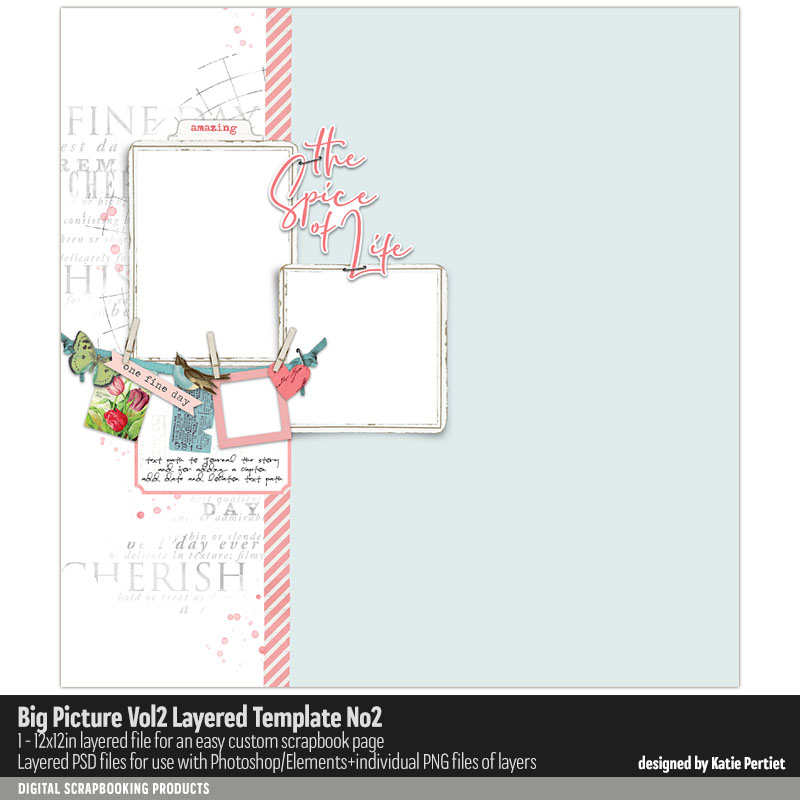 For this challenge, you simply need to design a page using elements from the two chosen templates. You can add any other elements of your choice to your page. The Creative Team has designed three pages using these templates to provide some inspiration to get you started on the challenge.
Our first inspiration page is from Julie (MaggieMae), commemorating a visit to the theater. The lovely soft flowers and colors of her page are perfect with the beautiful photos of Shen Yun.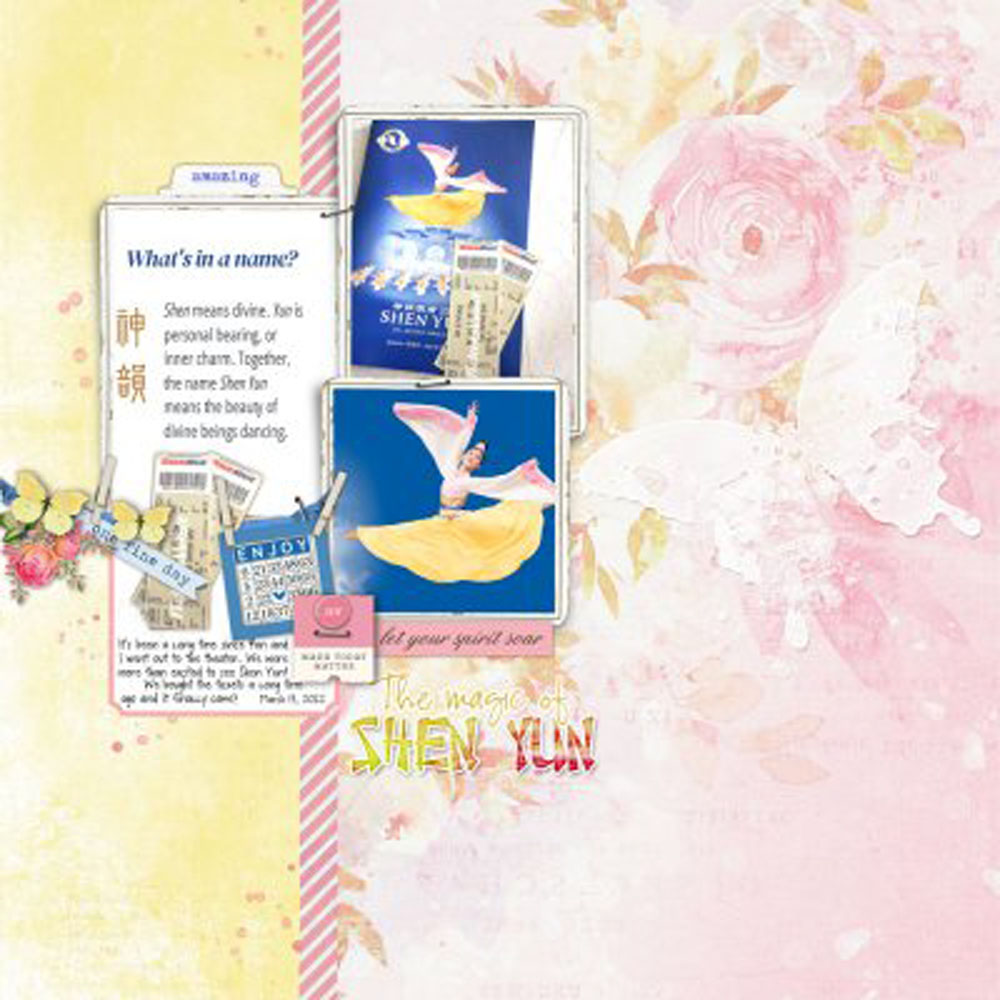 In addition to the chosen templates, Julie also used:
Vintage Artistry Collectors 02 Paper Pack
Kitlet Scrapbooking Mini Kit No 2
Littlest Ballerina element Pack
Readymade Layers: Butterfly Clusters 09
Sherry's (digi371) photos feature a very happy face! Isn't her sunrise photo awesome? For her more masculine page, Sherry chose the blue elements from the chosen templates.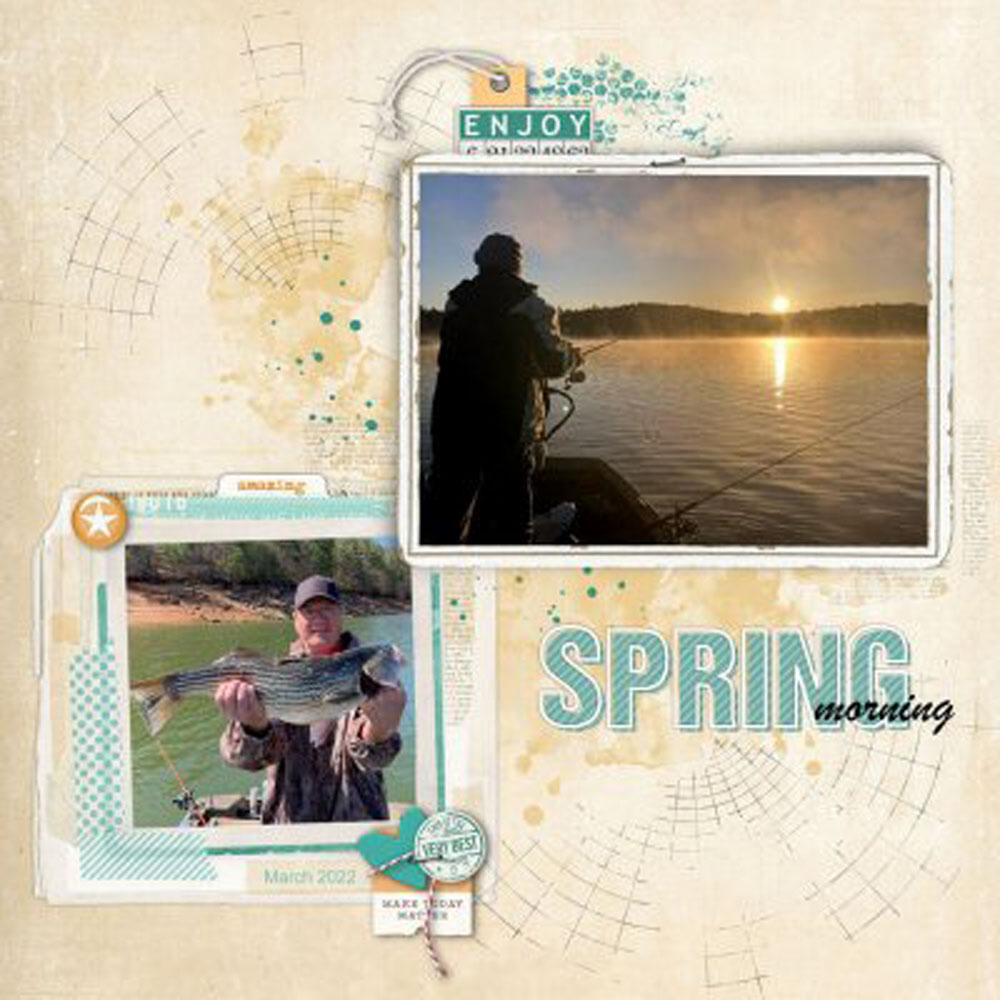 In addition to the chosen  templates, Sherry used:
Curators Botanical Add-on Paper Pack
Essential Vellums Paper Pack No 2
My granddaughter is graduating from high school next month. I found this sweet long ago photo of her and thought it just screamed "Bring on spring!" I have recently moved and am still busy unpacking so my page is very simple but using templates really helped me get it done.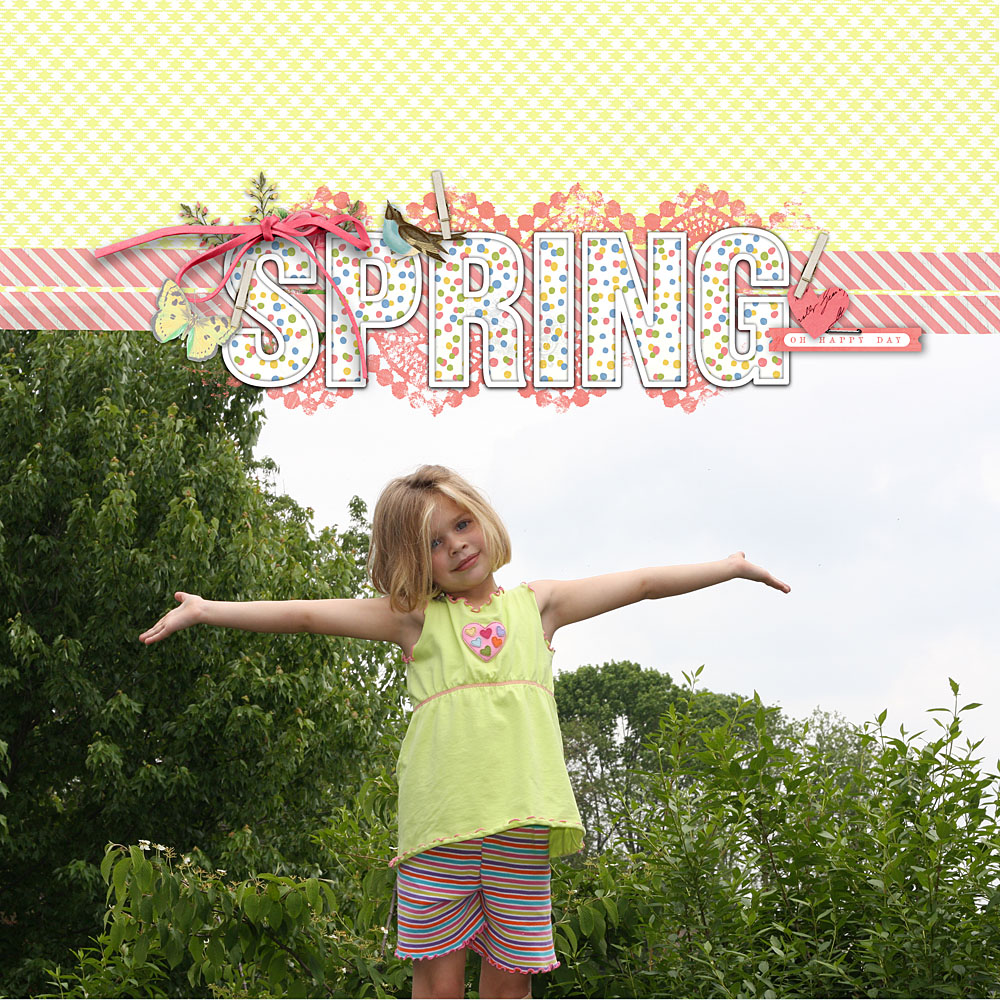 In addition to the chosen templates, I used:
I hope you will design your own MashUp page and post it in the Template Challenge Gallery. Be sure to also post a link in the April Challenges Sign-in thread to earn a valuable coupon to the KPD storre.