September Color Challenge: Fall brights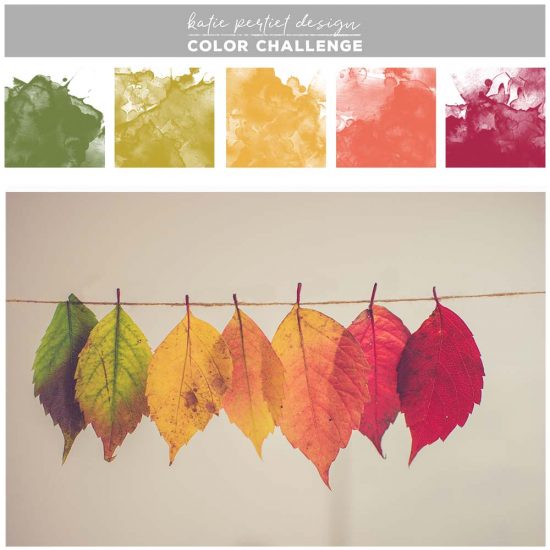 Sarah (@sterkeurs) here and I hope that you are ready to join us for this month's Color Challenge. We are playing with bright fall colours. Where I live, near Vancouver, Canada, we are a bit early still for the change in seasons, but the leaves are JUST beginning to show the slightest hint of autumn. When I look around, I see lots of flowers and bright colours, paired with the yellows and browns and green. In another few weeks, it will be very different, I am sure. I'm already dreading the darker days ahead.
For my page, I wanted to scrap a photo of my son while he was helping a friend harvest honey from the beehives in our yard. It was a perfect photo that worked so well with this bright fall palette.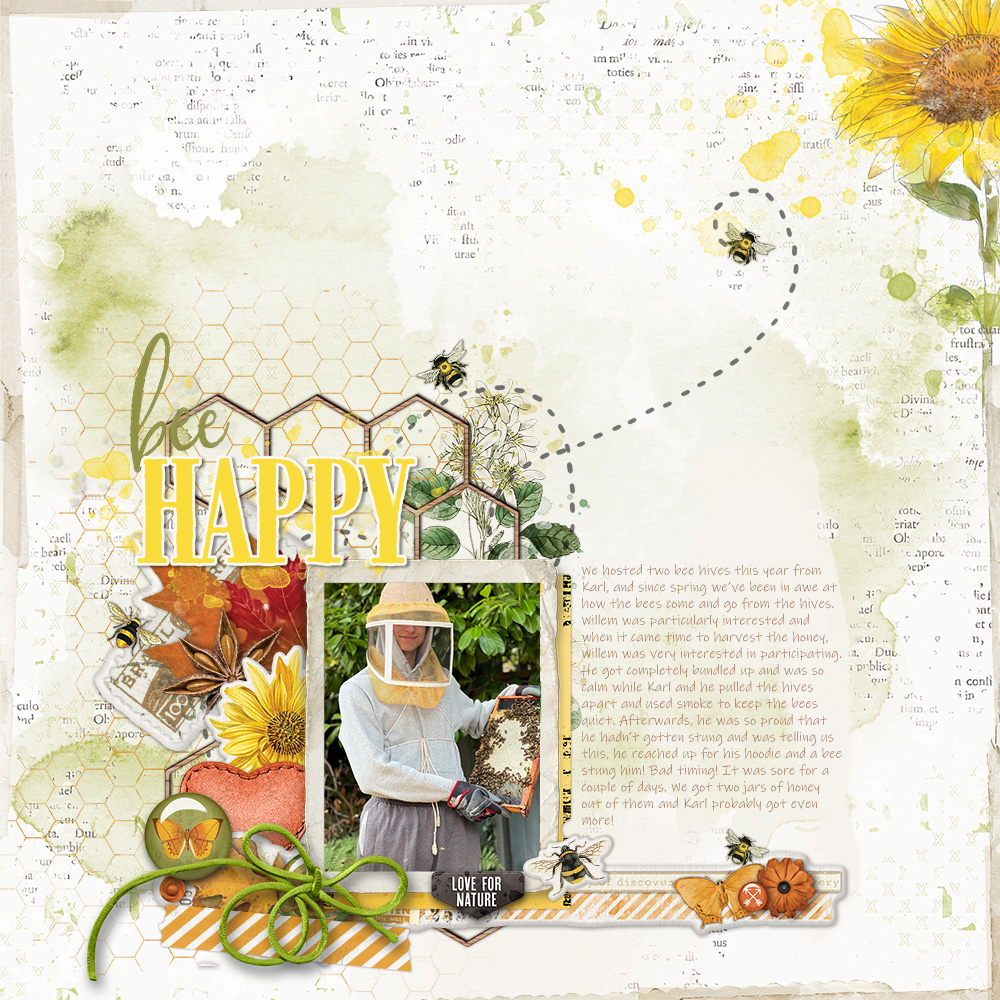 Products used on my page: Frame and Blend Story Vol. 05 Layered Template 08, Vintage Artistry NatureStudy FoliageTransfers 02, Awesome Autumn Element Pack, Country Harvest Flairs 02, Fall Garden Remix Chipboard Stickers, Fall Garden Remix Printable Washi Tape Strips, Lemon Twist Chipboard Stickers, Lemon Twist Element Pack, Vintage Artistry Sunburst Filmstrip Frames, Vintage Artistry Everywhere Solids Paper Pack, Vintage Artistry Countryside Sentiment Transfers 02, Vintage Photo Frames 35, Watery Honeycomb Brushes and Stamps 01, Wood Veneer Patterns 02, Taped Together Overlays 04, Hand Drawn Twists 02
Brenda (@Bbe) created this very special page of her son and granddaughter. I love the large photo and how it is taken from behind and then the cluster of closer photos. Absolutely perfect.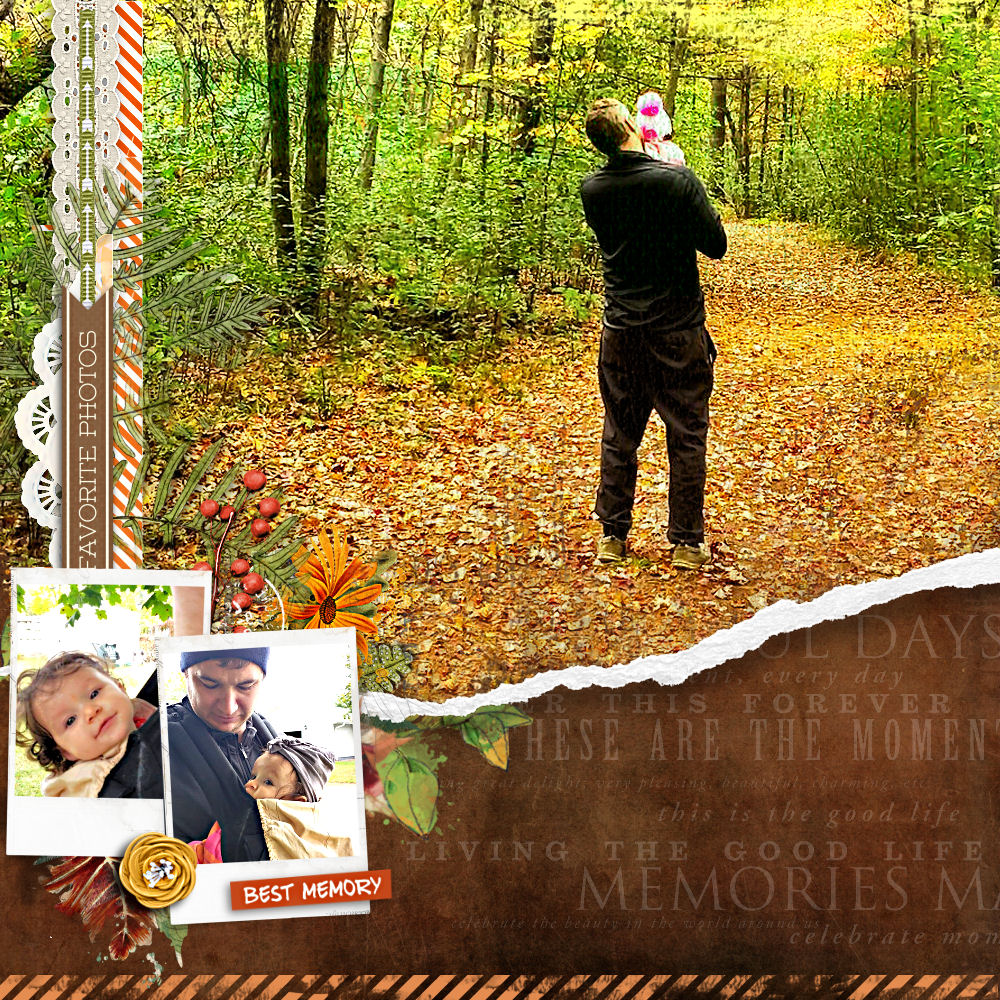 Products Brenda used: Blendable Layers 60 (bits and pieces), Watery Foliage 06, Readymade Layers: Fall Borders 04 (bits and pieces), Readymade Layers: Fall Borders 05 (bits and pieces), Watery Typecase Sentiments Brushes and Stamps 05, Recolte Chalked Solids Paper Pack, Torn and Framed Vol. 02 Layered Template 02 (bits and pieces), Roughed Up Pocket Cards: Striped 02
Linda (@earlofoxford) did a page showcasing her favourite team university football team! I love how she clustered the photos and used two of the colors in the palette.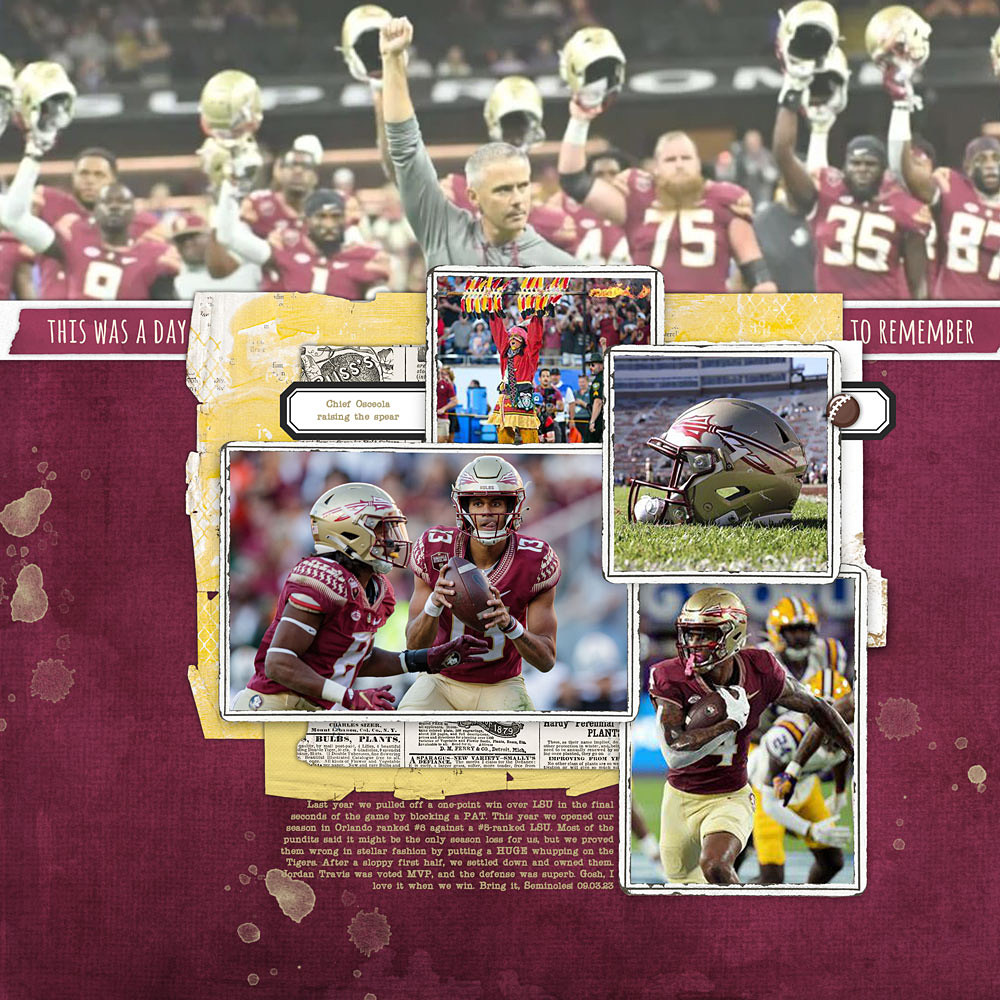 Products that Linda used on her page: Big Picture Vol. 09 Layered Template 02, ARToptions Mini Mix 11, Christmas Plaid Paper Pack, Plum Harvest Mini Kit, Vintage Artistry Sunburst Solid Remnants, All My Love Remnants, Curators Botanical Ephemera Plus Pack, Flair Mini Sports, Drop Shadow Styles
I really hope that this fall color palette will inspire you to create a page of your own. Post it in the Color Challenge Gallery and don't forget to add your page to the Monthly Challenge thread to qualify for great discounts in the store. Can't wait to see what you come up with!
Happy September!