Saturday Scraplift: In a Row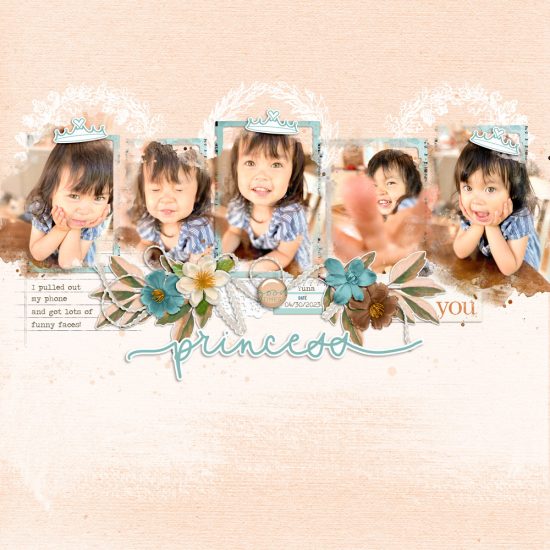 Hello and happy Saturday! It's time for another scraplift and I'm pleased to show off Amy's (Amy L) page of her princess granddaughter Yuna! I was totally drawn the blended and framed series of funny faces. The crowns and title were the perfect accents. I just thought there were lots of directions to go with this page and the team agreed with me!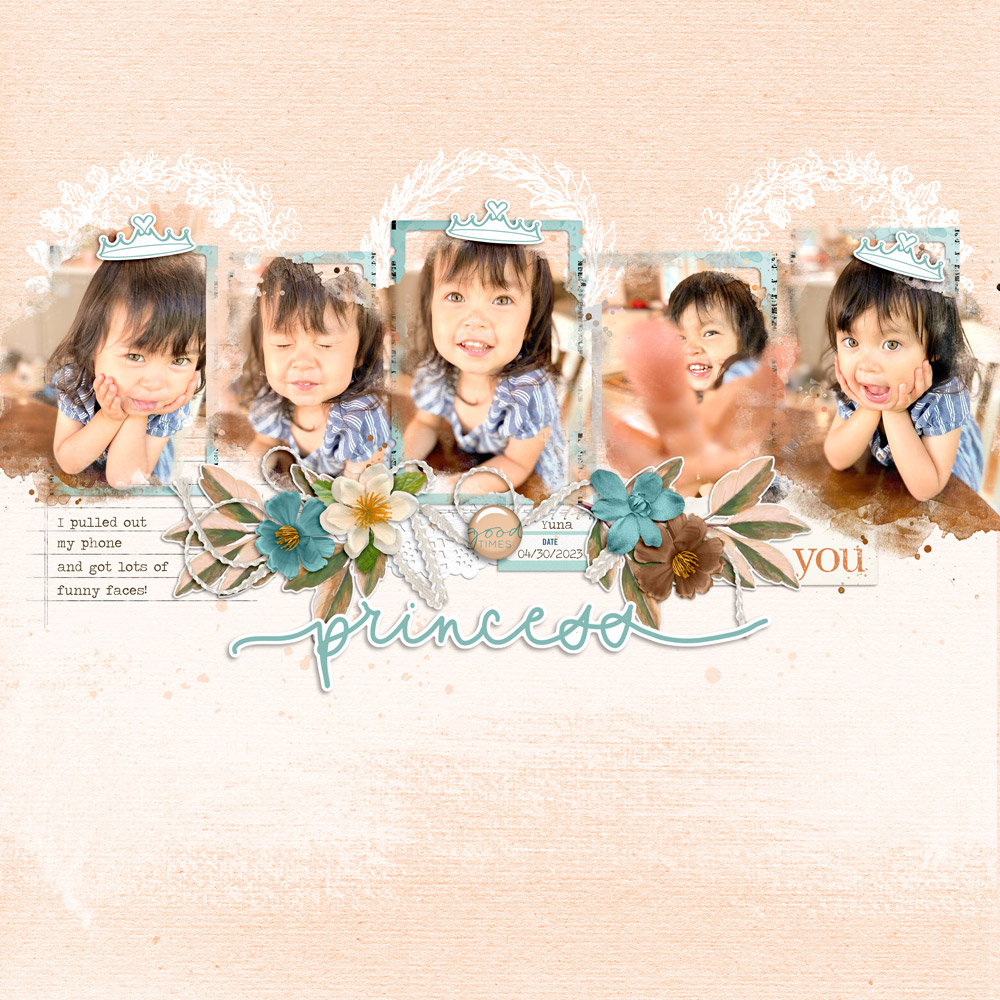 Up first is Lori (lmaggs). Love this series of selfies that were left on Pappa's phone. The cellphone graphic is a great touch and the clusters are the perfect accent.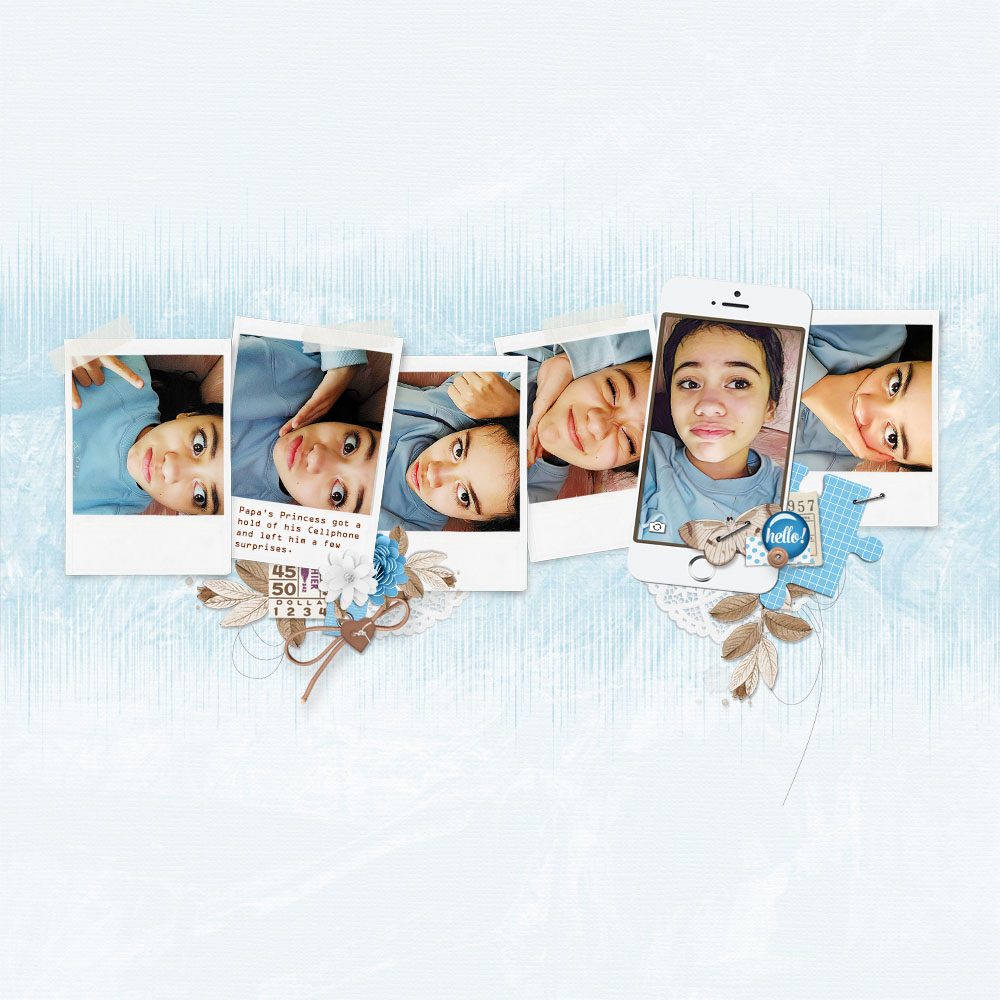 Photo Clusters 64, Layer Works 1852, Fine Line Twists 01, Collageable Puzzle Pieces 01, Blue Skies Scrapbook Kit, ARToptions Blues Paper Pack 02, Arctic Whites Paper Pack 04
Valerie (nana_vg) used the same spill frames as Amy to showcase a trip to the Met. Love the soft grunge and sweet title border.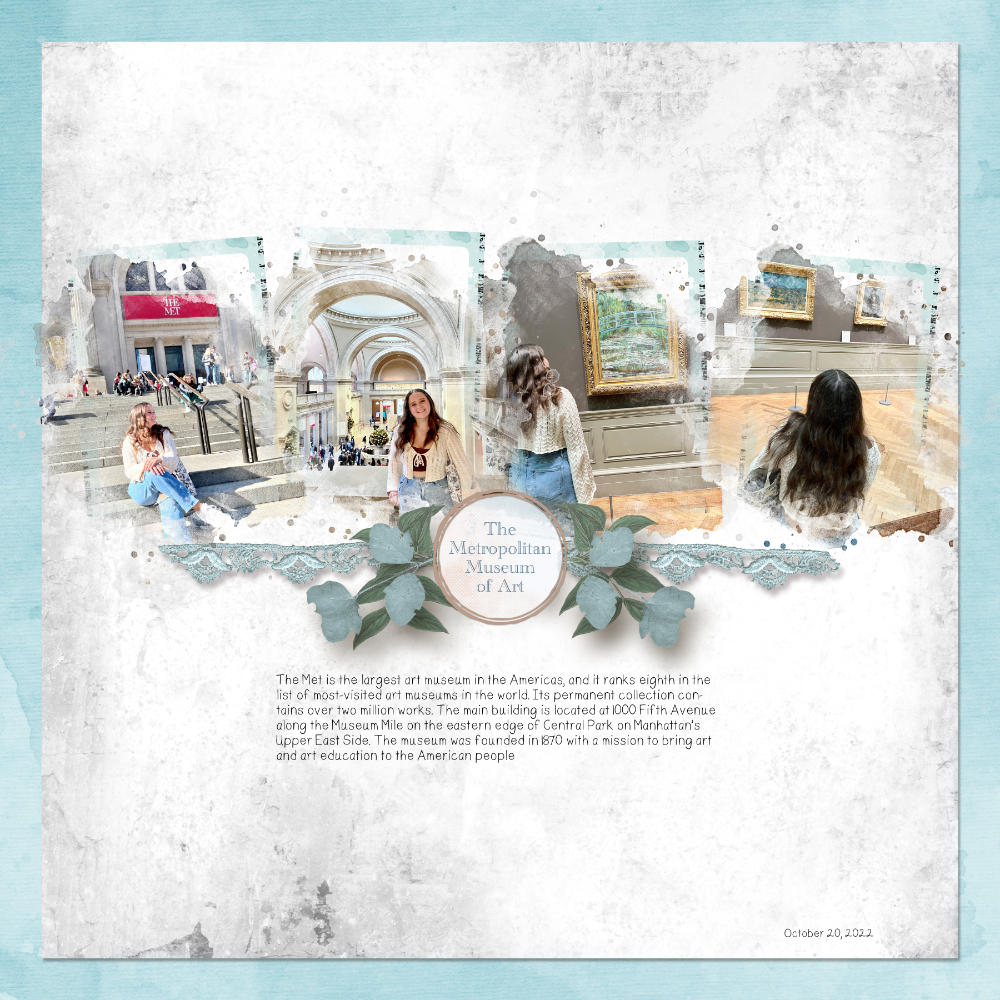 Color Swatch Toast Transfers 06, Vintage Artistry Tranquility Paper Pack 01, Vintage Artistry Tranquility Ephemera, Spill Frame Layers 35, ARToptions Whitewashed Paper Pack 01, Palette Textures Paper Pack 01
Candy (cnewby) also kept with the princess theme (including the crowns) and told the story of Rowan's love for her Frozen dolls. Love the added snowflakes!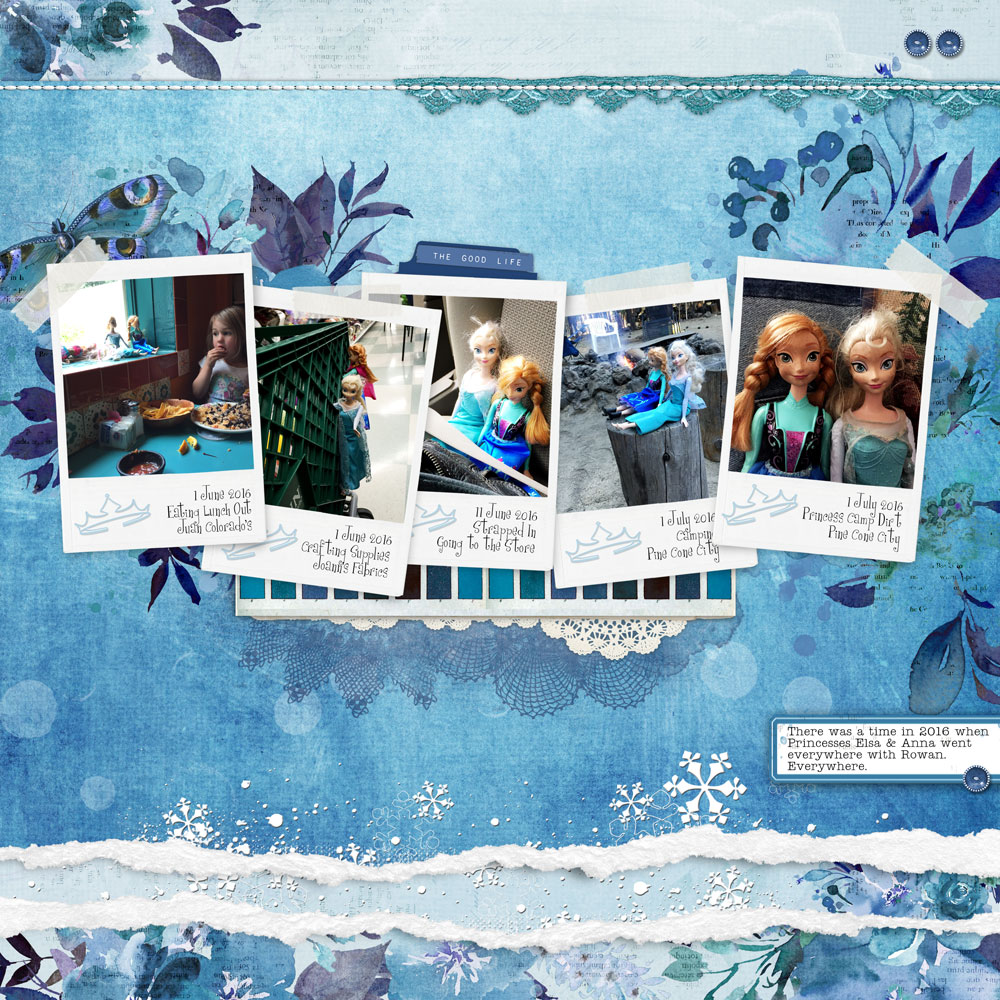 Layer Works 1740, ARToptions Viken Paper Pack, ARToptions Mini Mix 28, Photo Clusters 64, ARToptions Mini Mix 28, Doily Edgers 03, Spectrum | Sherbet Ephemera, Color Swatch Inkwell Collage Sheets, Color Swatch Inkwell Ephemera, LakeLand Element Pack, Flaked Edges Brushes and Stamps 01, ARTpack Geometrics Brushes and Stamps 01, Grungy Lace Brushes and Stamps 01
I  (wendymck) did not get the blue page memo, nor did I do a horizontal series. These two are getting married in SIX days so I went back to their engagement photos and made another page. Noemi had no idea that Caleb was hiding in the woods capturing the moment.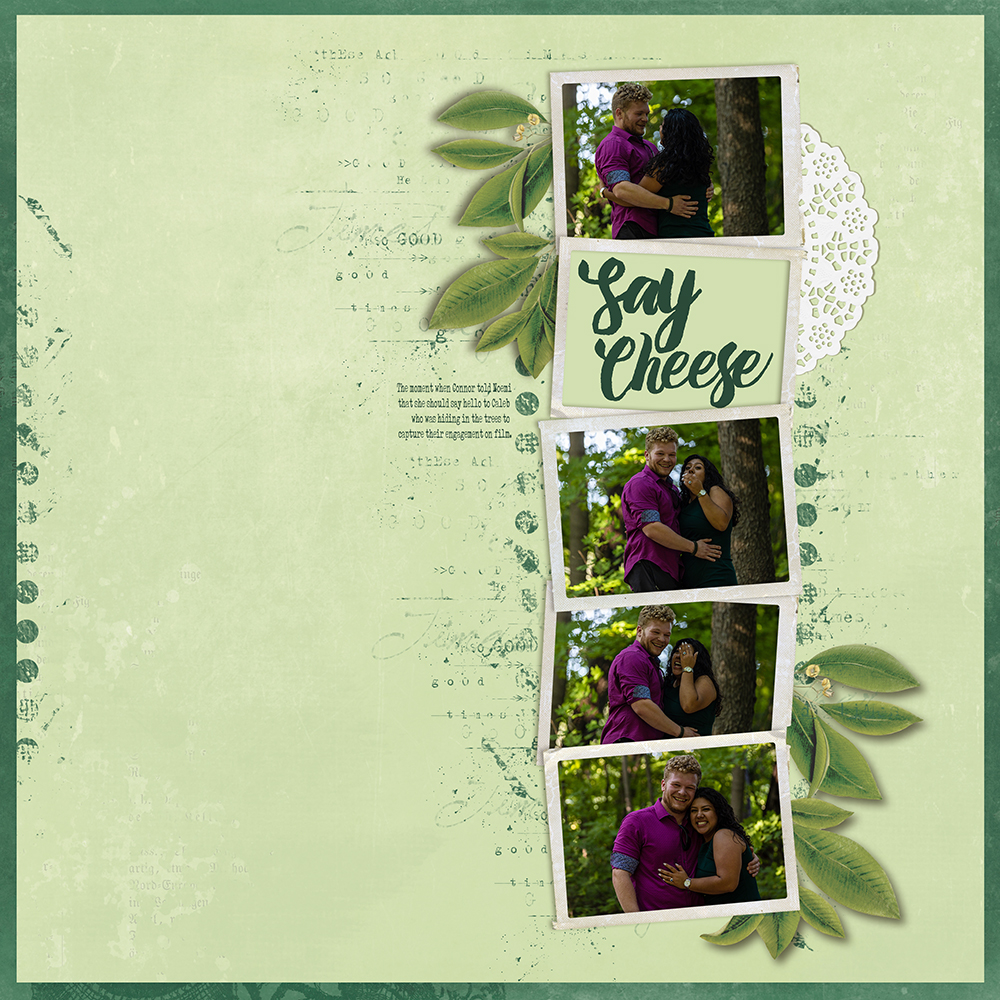 Vintage Artistry Collectors Solids 02, Layer Works 1859, Scripted Story Photos, Photographs and Memories Layered Template
So, now it's your turn. How will you be inspired this week? Remember to post your page in the Saturday Scraplift Challenge Gallery as well as in the May Challenges Sign-in thread in the forum. I look forward to seeing your lifts!