Get Inspired Challenge – Book Covers: May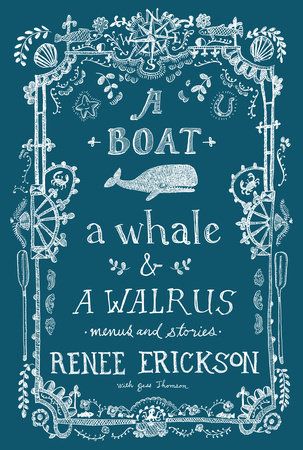 Good Morning everyone! It's Sharon here with a new book cover to inspire you!
This is the cover I've chosen for May: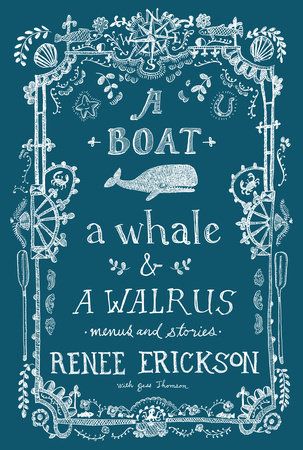 I chose it because the background colour reminded me of the new Cyanotype Prints Paper Packs: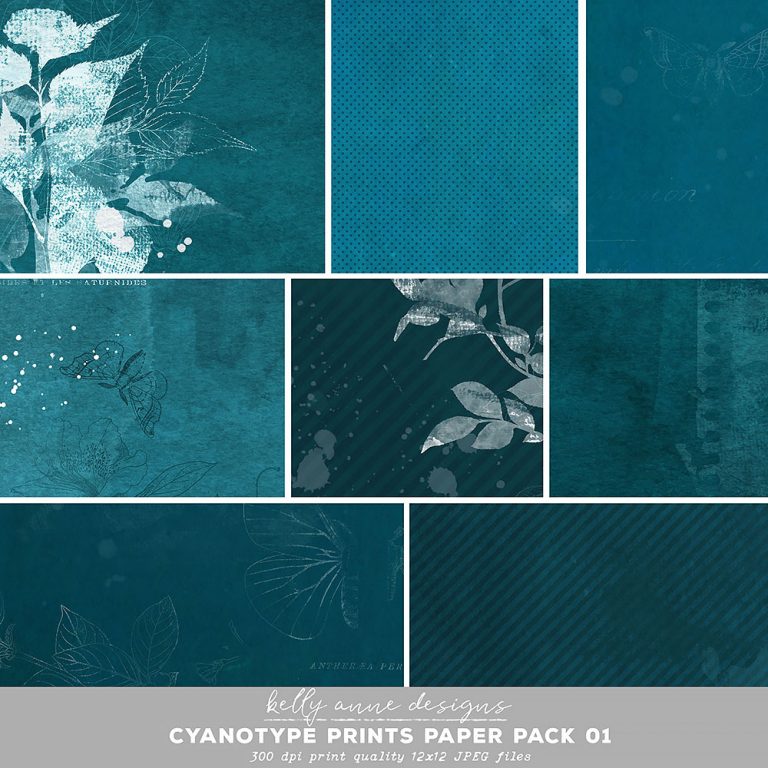 Some other ideas you might like to run with are:
chalkboard alphas & elements – a search for 'chalk' will show you lots in the store and we've included some in this month's Get Inspired Freebie Pack
Light colours on a dark background – There are SO MANY stamp sets in the store that can look so great stamped in a light colour onto a dark background. I love the new stamp packs in the store like this Backyard Buddies Pack
Framing your subject matter in any interesting way you can think of – Frames come ready made, but you can "make them" from any number of elements like branches, ribbons, flowers to name just a few.
A nautically themed page – we have some great nautically themed kits in store
I LOVE the three part title. I'm rather a minimalist when it comes to journaling and I love the idea of summing up an event or idea with just three words eg "Good friends, Champagne and a Gorgeous View"
We (the creative team including our current guests),  have some great pages to inspire you!
Lori (lmaggs) went with chalked elements on a lighter background and took inspiration from the different fonts in the title work for her lovely wordart/title.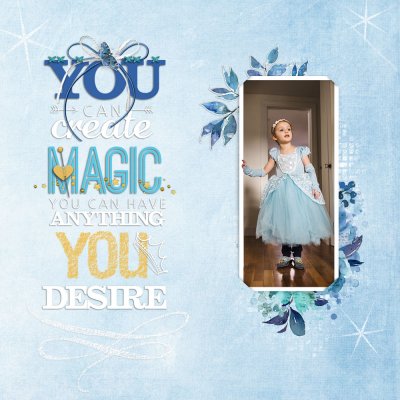 Candy (cnewby) ran with the 3 part title idea, sticking with those lovely blues. I especially love her giant ampersand!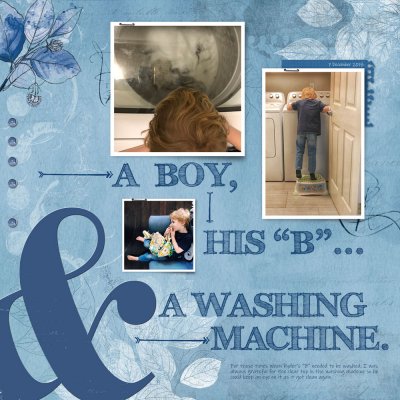 Kathy (Blackkathy) loved the chalky look of the cover and has used lots of overlays to make the most beautiful chalky layout for that curly-haired cutie!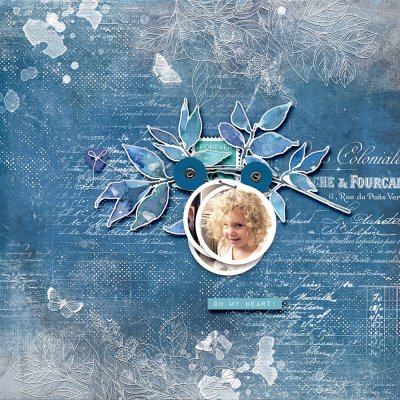 Valerie (nana_vg) also stuck with the blues and the centered design to create this oh-so-cool cowboy page – her font choice is perfect!!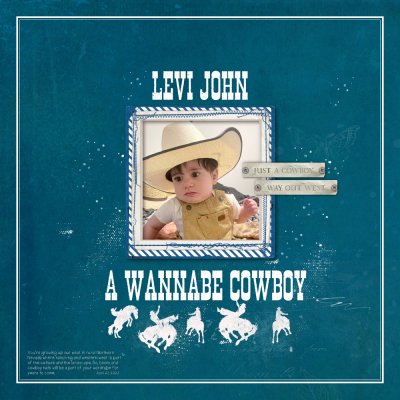 I was watching some of the recent coronation ceremony, and heard one of the commentators say that the mall leading to the palace was a sea of "Bobbies and Brollies" which worked perfectly to document this historical day for my album.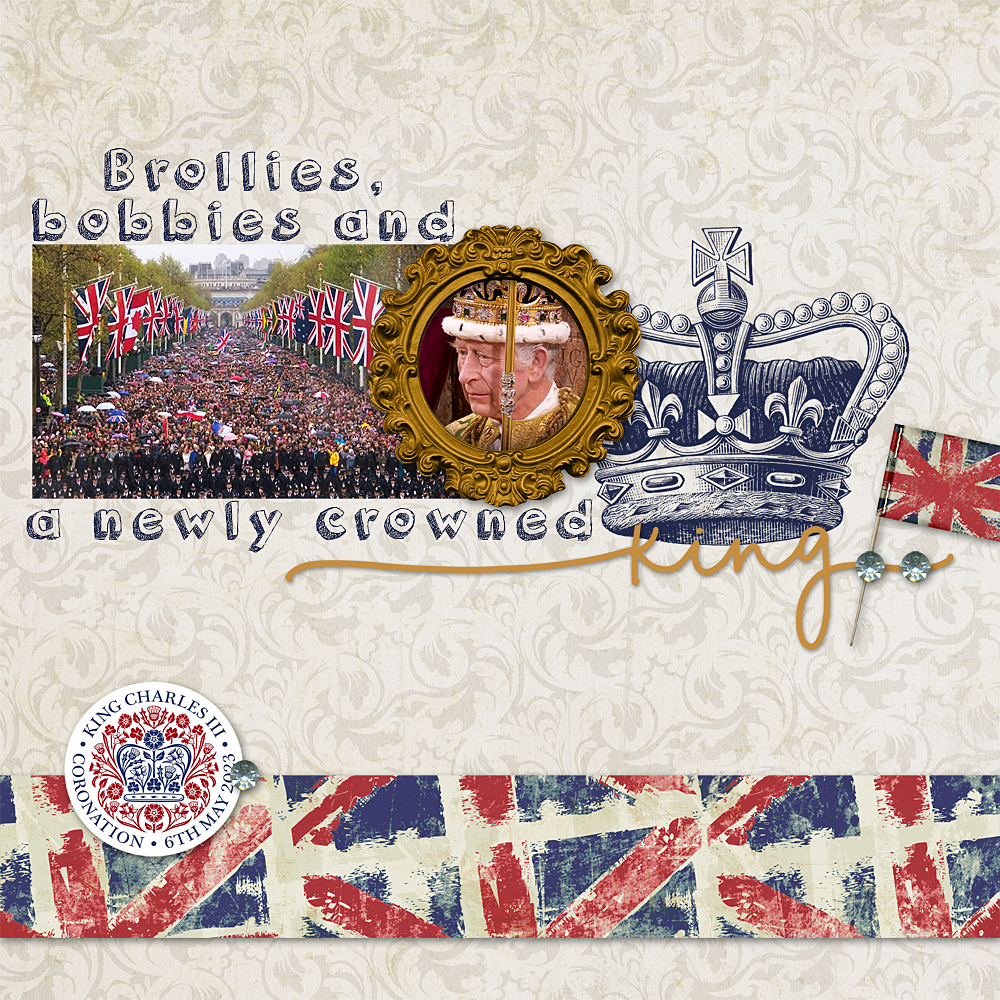 and of course I always like to have a go at sticking pretty close to the inspiration piece. Lots of chalk elements used on the cyanotype background – and another three part title.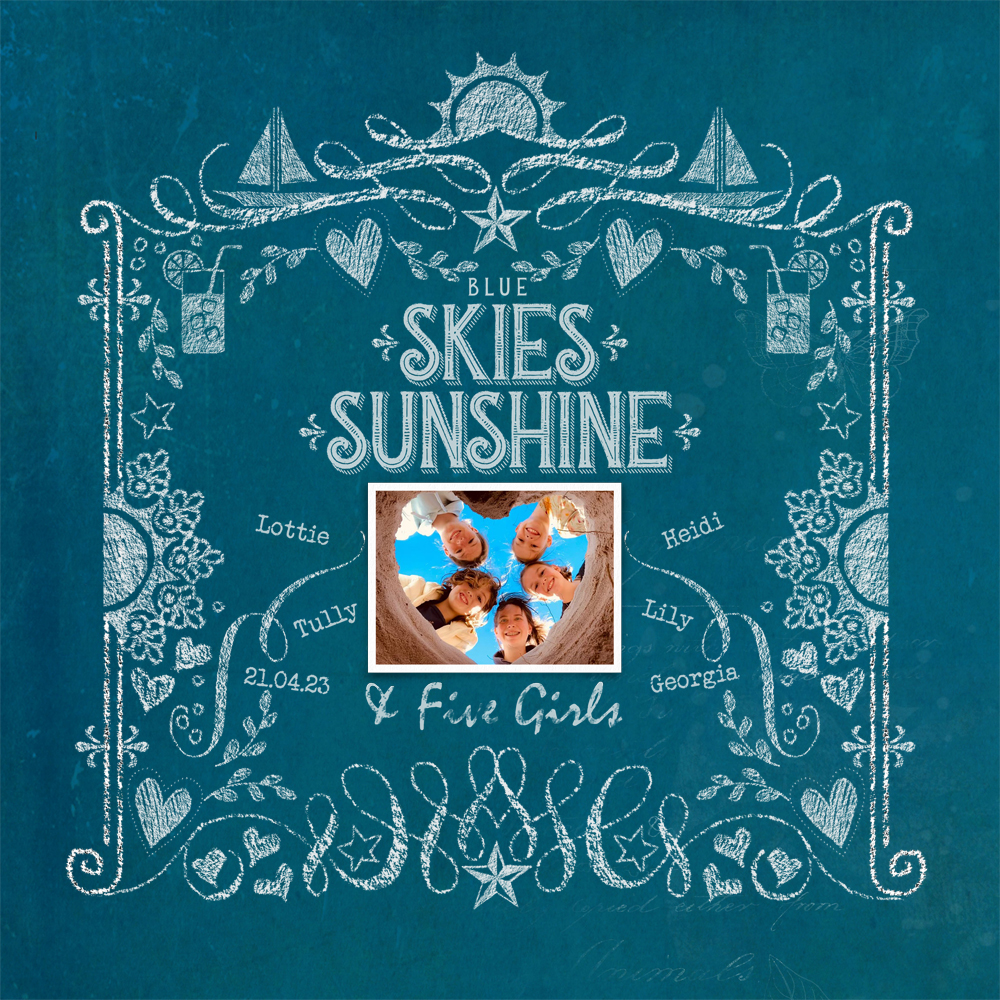 Our layouts, with complete credit lists, will be in the Get Inspired Gallery  I hope we've inspired you to join us this month.
Don't forget to add your page made with 100% KPD products to the May Challenge Sign in Thread to earn store rewards.
Happy scrapping everyone!