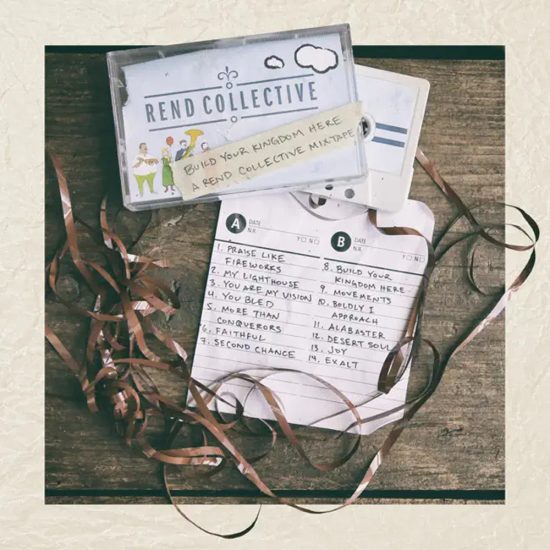 Hi friends, Trace (tracermajig) here with you for our May iTunes Cover Challenge. I have something fun and a little different this month and I hope you can all play along!
I think there are quite a few ways you could interpret this month's inspiration so I thought I would share a few ideas that came to mind.
You could lift the page design for a fun, collage effect.
You could use the  messy tape as inspiration and go to town with any kind of ribbon, string or thread for a tangled look!
I think the tape also looks somewhat circular and could be the jumping off point for a messy circle design.
You could take inspiration from the theme and create a page about your favourite band or playlist.
Maybe you are drawn to the wooden background and could start your page there.
As you will see our team members all created completely different pages! Katie has provided a freebie to get you started but you won't be required to use it to participate in the challenge.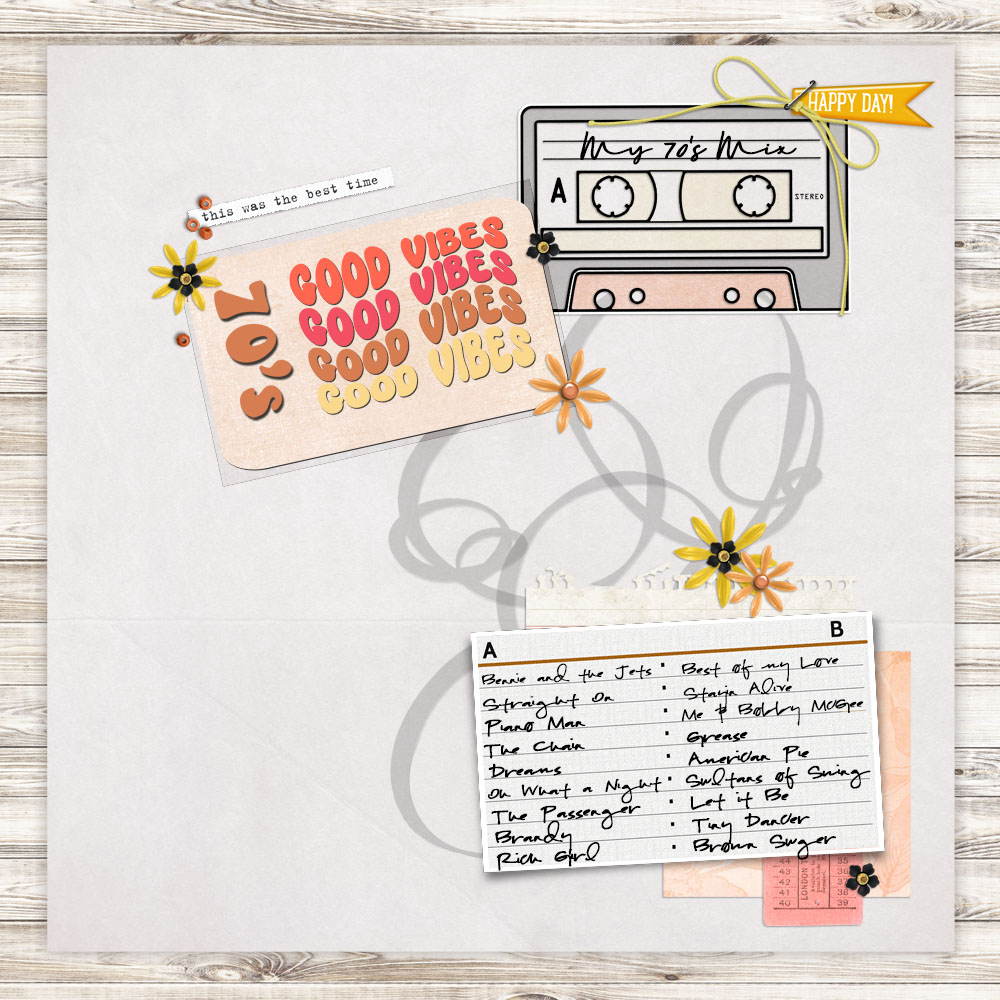 Lori (lmaggs) created a page showcasing her 70's mix playlist. I love how she used the inked twists in place of the tape! I also love the 70's feel of this page with the colours and plastic flowers!
Lori used these products to create her page: Arctic Whites Paper Pack 04, Cassette Labels 01, Inked Twists Brushes and Stamps 02, Lake Lodge Solids Paper Pack, Layer Works 1728, Love Letters Element Pack, Pocket Cards: Notebook 01, Thin Classic Photo Frames Curled and Flat 01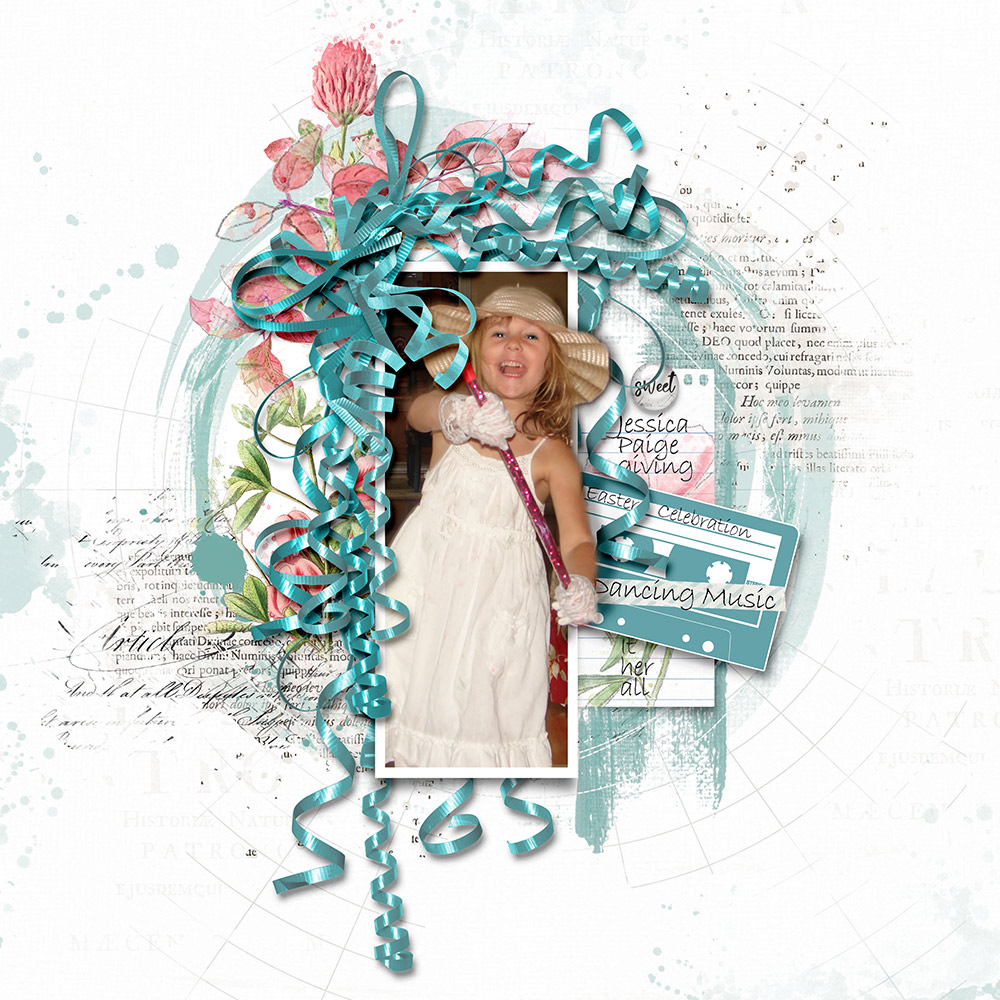 Kathy (blackkathy) immediately thought of ribbons when she saw the messy tape. Doesn't this work so well? I feel like this would also be a great way to record a birthday or opening presents on Christmas morning!
These are the products Kathy used: Big Bottom Lift Classic Photo Frames 02, Lucy Lou Element Pack, Spectrum | Sherbet Botanical Transfers, Spectrum | Sherbet Flairs, Spectrum | Sherbet Leaves Transfers, Spectrum | Sherbet Painted Foundations Paper Pack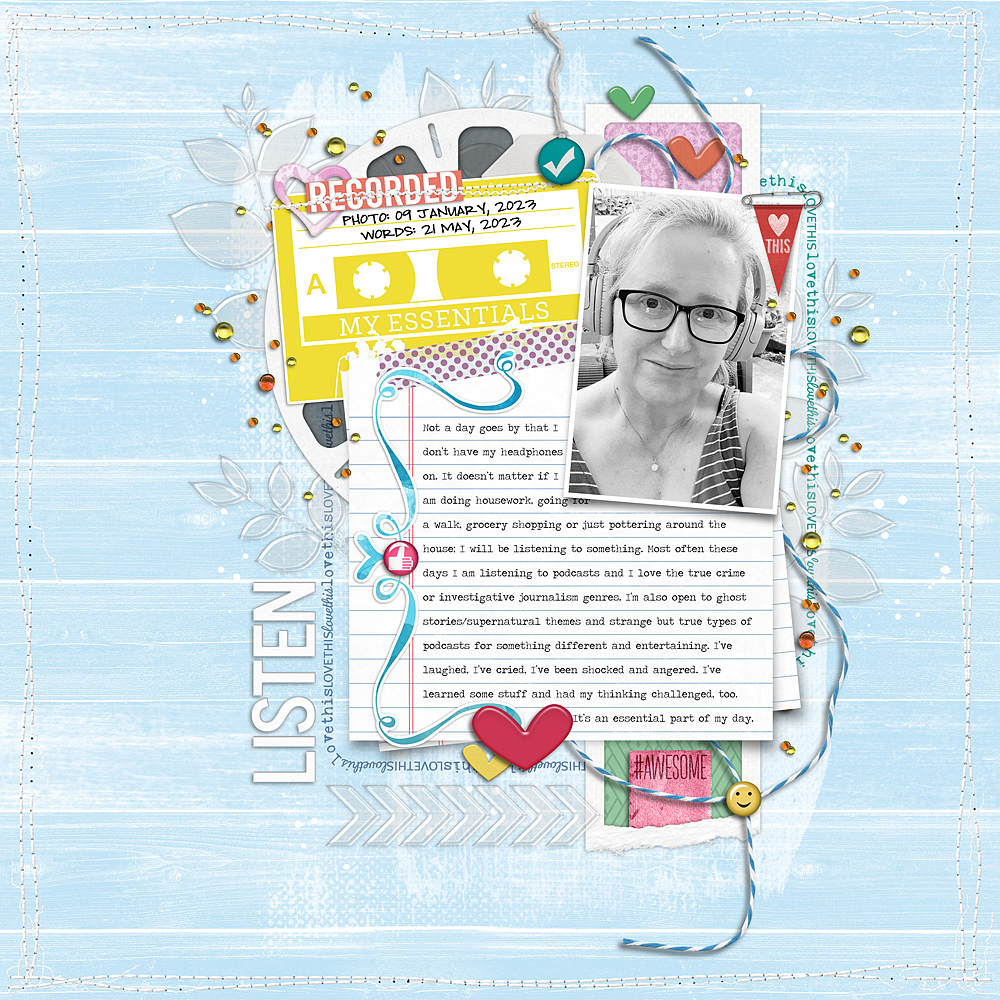 I (tracermajig) was inspired to create a page about my love of podcasts. I kept my page design fairly close to the album cover because I loved the collage look. I also loved the look of the spilled tape so I used some messy twine to create a similar effect. I was also drawn to the wooden background and found a light coloured paper to match in with my rainbow colours.
These are the products I used on my page: All Clear Arrows 01, All Clear Leaves 01, All My Love Element Pack, ARToptions Holiday Wishes Chipboard Stickers, ARToptions Plum Grove Chipboard Bits, Around Words Photo Frames Brushes and Stamps 01, Assorted Messy Stitches 08 White, Astro Element Pack, Basic Tags 03, Be Hoppy Element Pack, Bead Scatterings 04, Big Bottom Lift Classic Photo Frames 01, Blue Skies Solids Paper Pack, Botanical Bliss Element Pack 01, Cassette Labels 01, ChelseaRae Element Pack, Emoji Mini Flairs 01, Flair Minis 04, Inspiration Board Vol. 05 Layered Template 08, Little Dude Element Pack, Loosely Labeled Hashtags 01, Messy Stitched Borders: White 03, To the Sea Element Pack, Twine Twists 01, Vintage Artistry Essentials Stamp Pack, Vintage Artistry Lilac Chipboard Stickers, White Chipboard Alpha 02, Wildwoods Element Pack
I hope this challenge leaves you feeling inspired to create a page! We would love for you to share it in the iTunes Inspiration Gallery., Don't forget to the update the May Challenges sign in thread to earn store rewards!