Saturday Scraplift Challenge: Tagged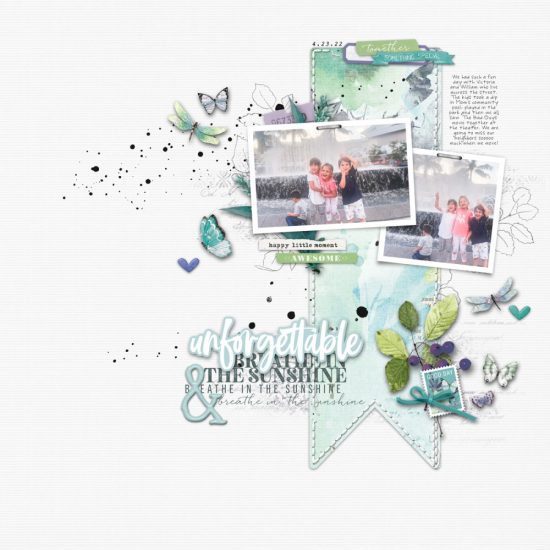 Good Saturday morning. I hope it's not quite as hot where you are as it is here, can't do much outside once the sun is out. Anyway, I found a beautiful page to lift this weekend. Check out this great page by Audrey (adrianita). That large banner really caught my eye and is such a great jump off for a fabulous lift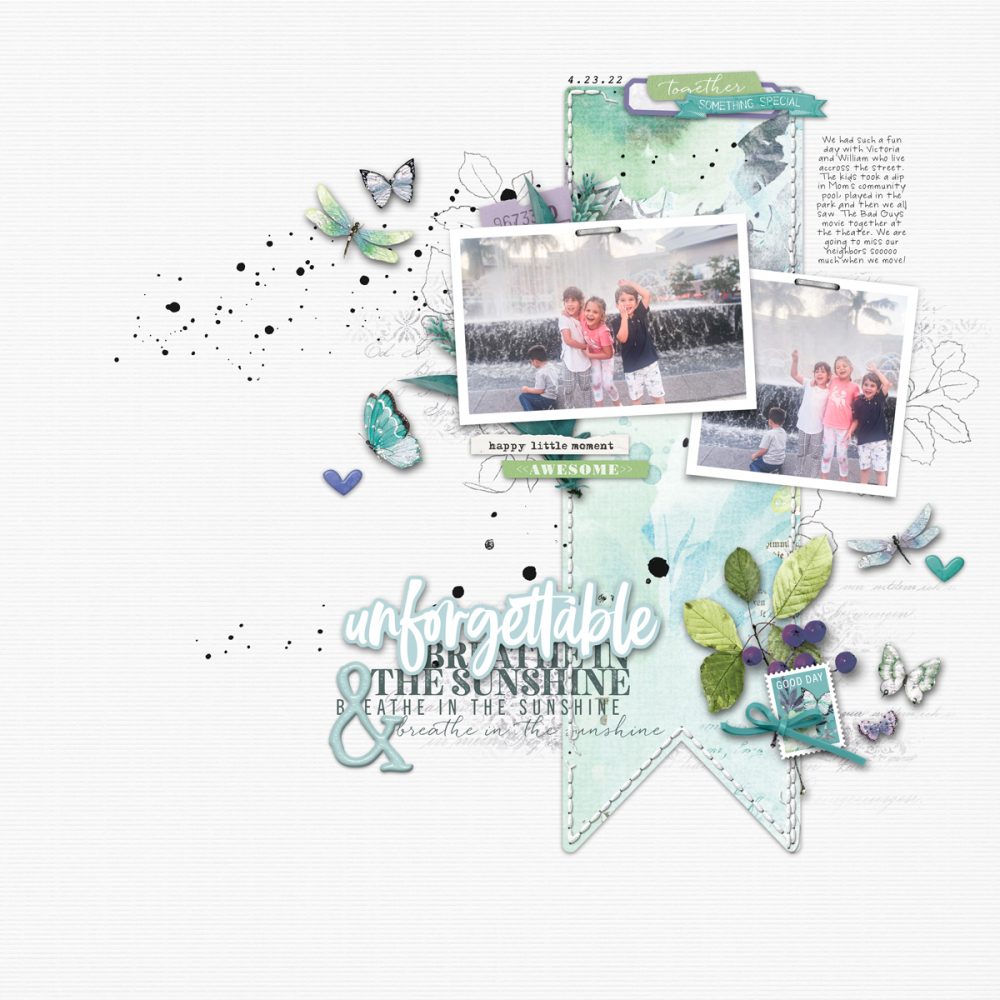 A few of us felt very inspired by it. I love how Monica flipped her banner sideways and the way she arranged her photos looks fabulous. I love that large top photo
Here is what she used: artoptions-viken-chipboard-bits/, Hand Scripted Stamp Pack 36, krafted-cardstocks-paper-pack-03/, artoptions-viken-paper-pack/, artoptions-viken-transfers-03/, assorted-basic-stitching/, Sea Salt Air Papers
This next page is by Erin (Ernie88). Could this be any cuter? I just love all the pink and these adorable photos. Look at the polka dot paper on the banner!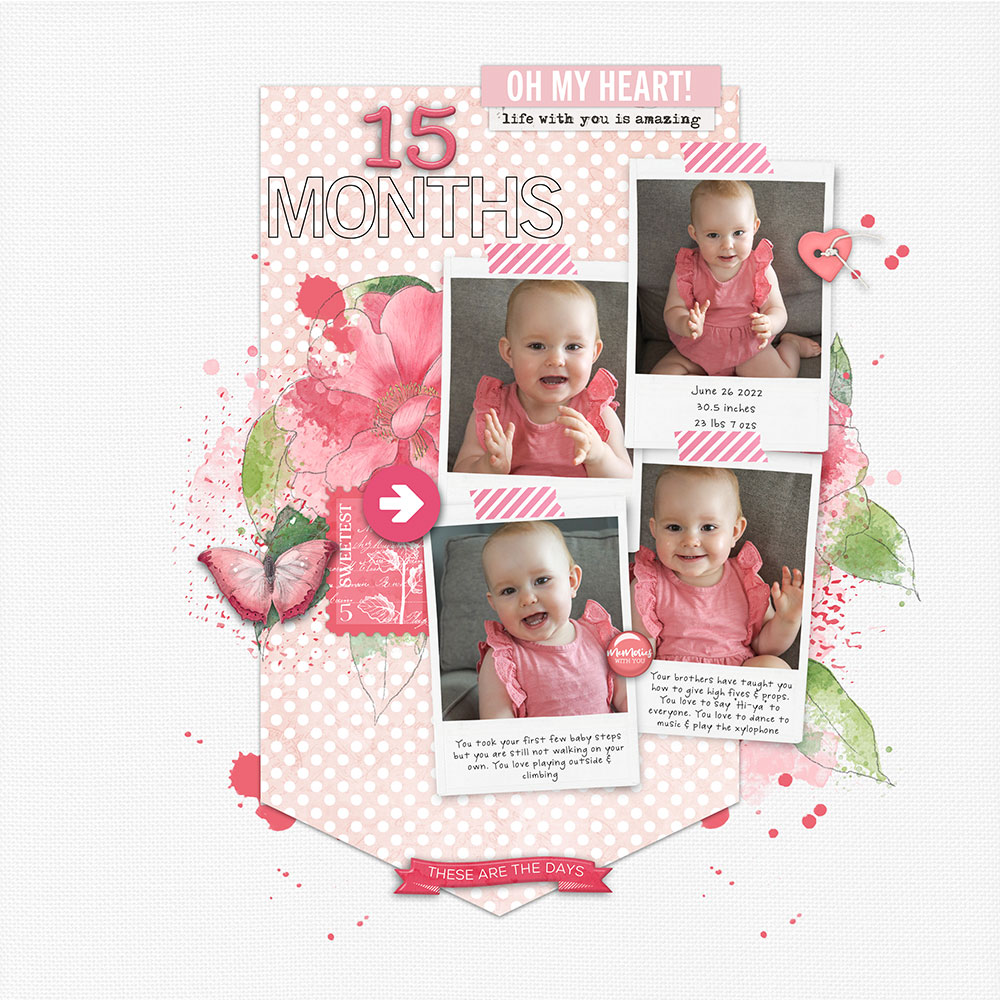 Here is what she used on her page:
all-my-love-element-pack/ flagged-frame-layers-01/flagged-frame-layers-01/, photo-clusters-64/ pocket-page-alphabet/, spectrum-sherbet-ephemera/spectrum-sherbet-plastic-alphas/, spectrum-sherbet-strawberry-lemonade-ephemera-plus-pack/, pectrum-sherbet-washi-tapes/, 
spectrum-sherbet-chipboard-bits/, watercolor-sketchbook-01-dots-and-stripes-paper-pack/, Watercolor Sketchbook 01 Solids Paper Pack
Studio KPD: readymade-layers-botanical-clusters-38/
Lori Ann (lmaggs) is next with this super cool and adorable version. The colors are fabulous and I love her photo placement. Grand page indeed!!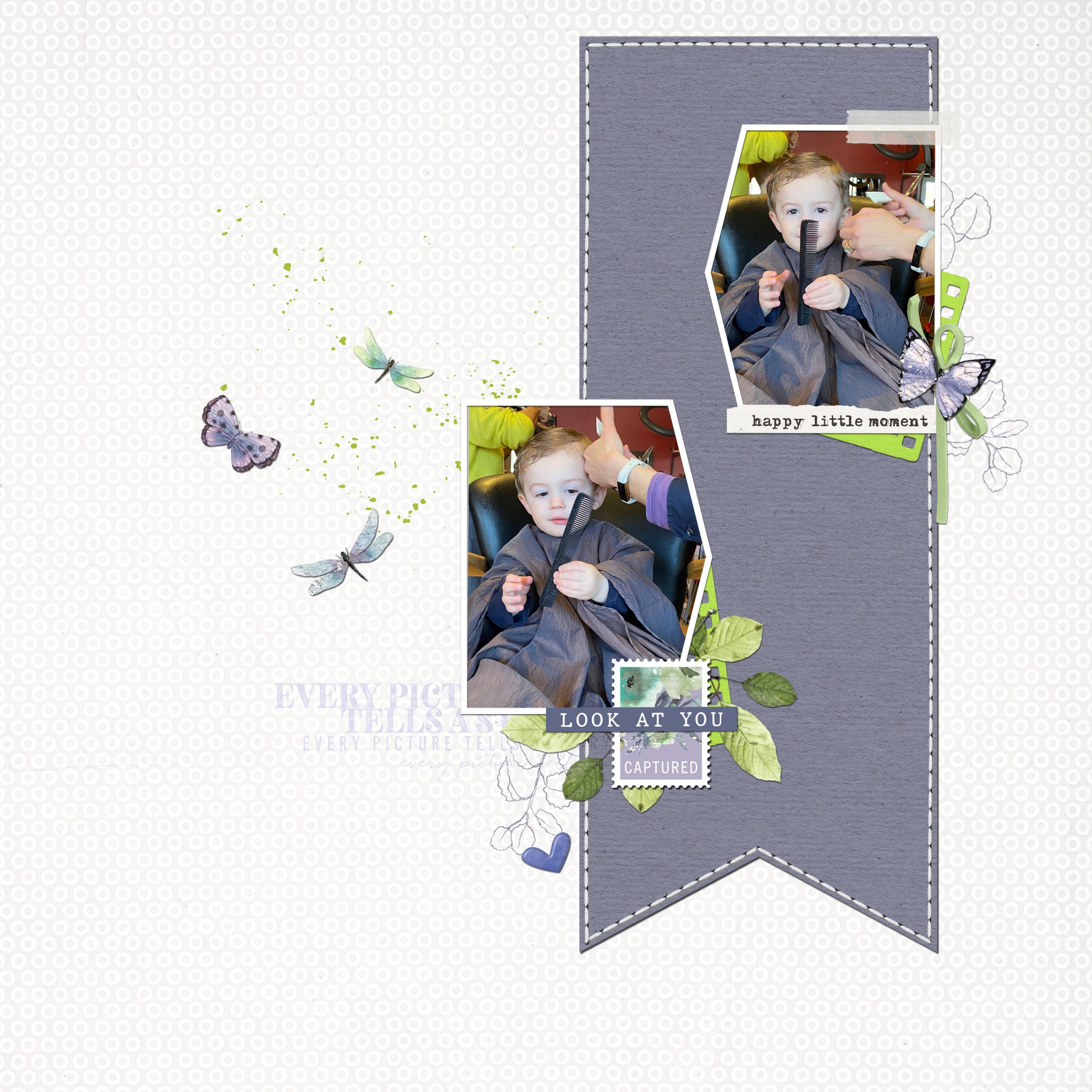 These are her supplies: white-on-white-paper-pack-01/, product/krafted-cardstocks-paper-pack-03/ flagged-frame-layers-01/, worth-repeating-stamp-pack-37/, filmed-slide-frames-04/, splatters-brushes-and-stamps-03/, pencil-line-leaves-stamp-pack-21/, artoptions-viken-scrapbook-bundle/
And now it's Christmas!! This super cute page by Karen (grandmak) features a double banner, which looks simply awesome! I love the rustic frame she placed underneath the photos and the hanging ornament is a great touch!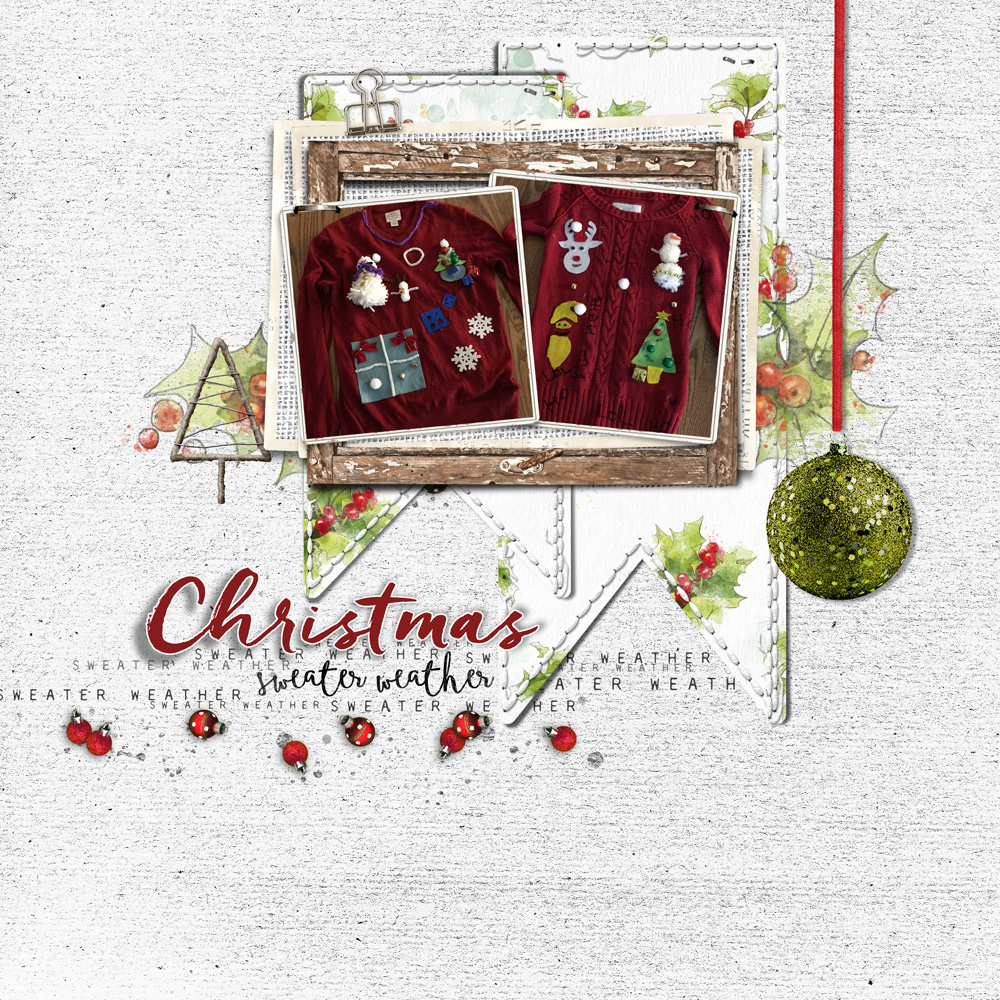 These are all her wonderful Christmas supplies: christmas-lodge-paper-pack/, ornamental-scatterings-01/, messy-stitched-banners-white-01/, artisan-trees-01/, christmas-splash-paper-pack/, christmas-woodlands-element-pack/, watery-christmas-01/, worth-repeating-brushes-and-stamps-32/, vintage-photo-frames-42/, vintage-artistry-everyday-ephemera/, clipped-stacks-with-layers-14/, beached-solids-paper-pack/, reindeer-games-brushes-and-stamps/, back-to-school-element-pack/, delmar-shores-element-pack/
And finally, here is a page I made, this was a lot of fun!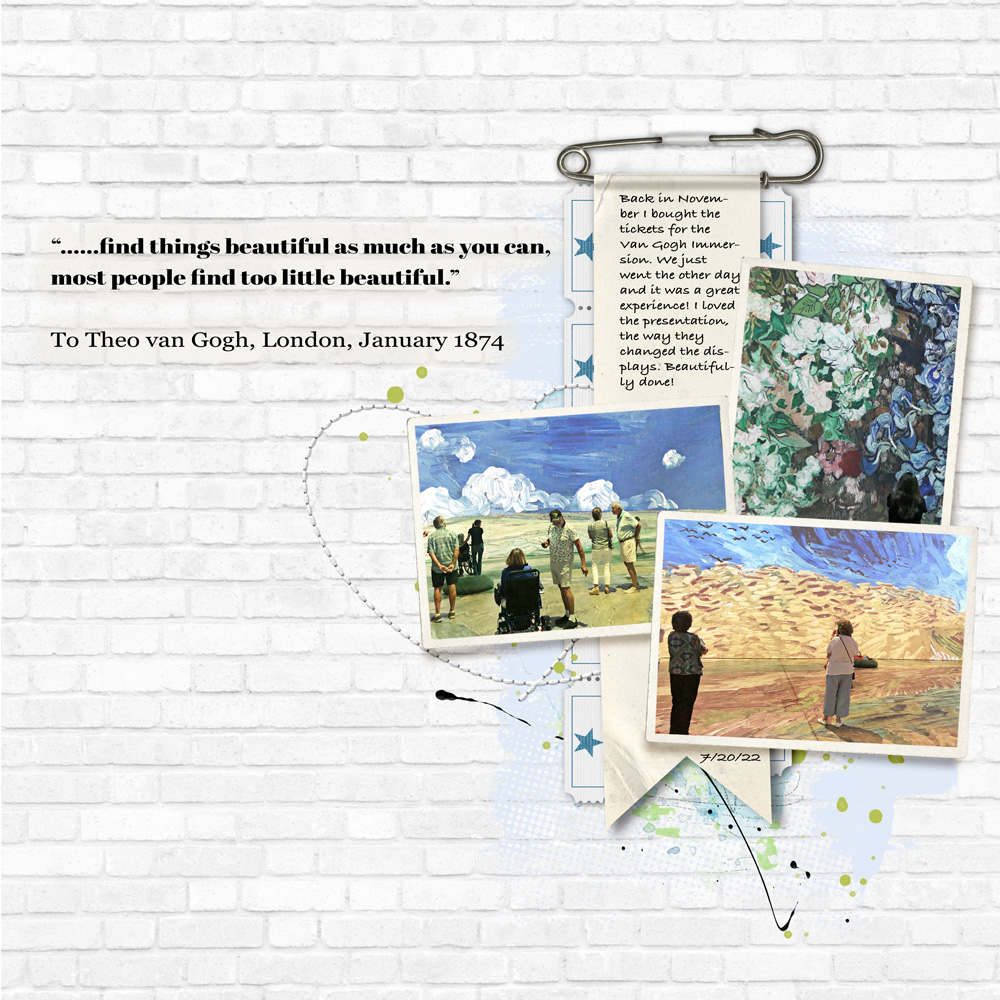 Here is what I used:
December Stories Solids PP, Banner safety tags 02, lean stitched hearts 01, toned paint masks 01, watery spots 09
That's all I have for you today. I hope you feel inspired by all these gorgeous page. Remember to post your lift in the Saturday Scraplift Challenge Gallery as well as in the July Challenge Participation Sign-in thread in the forum. Stay cool!