Let's Blend Challenge – Blendable Christmas Cards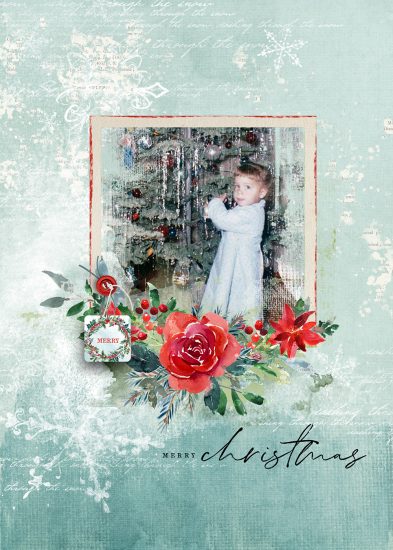 Joanne (jcaruth910) here with this month's Let's Blend Challenge. This month, we are going with the Christmas in July theme, and will be creating blendable holiday cards. I thought it might be a fun, easy way to incorporate blending into this holiday tradition. By simply using clipping your photo to a mask, and then adding coordinating elements and papers, you can create a really fun card.
Here are a few examples:
I started this card with a Christmas template Katie created last year. After creating the 5×7 background, I just moved over the elements I wanted to use and then added other Christmas items to the page, along with my photo. Products used: ARToptions Mini Mix No. 9, Merry Layered Template No. 2, Typed and Scripted No. 11, Christmas Village Frames.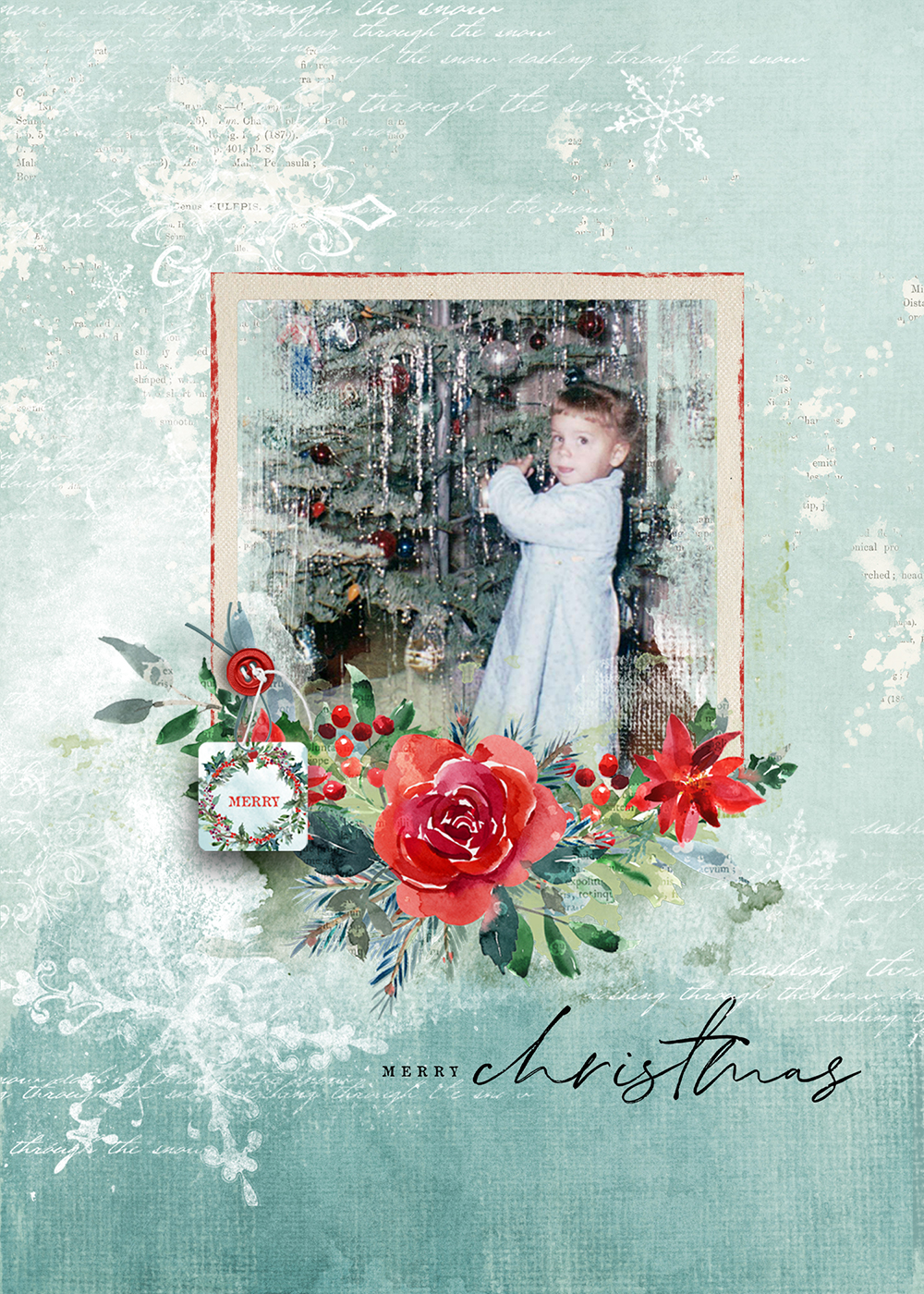 For the next card, I once again created a 5×7 background, and then just clipped this family photo from our trip to Cancun to a Christmas mask and went from there. The Seasons Sparkle collection was a perfect choice to coordinate with this photo. Products used: Seasons Sparkles Paper pack, Seasons Sparkles Solids paper pack, Seasons Sparkles Elements, Holly Photo Masks 1, Chalk Sign Sentiments 5.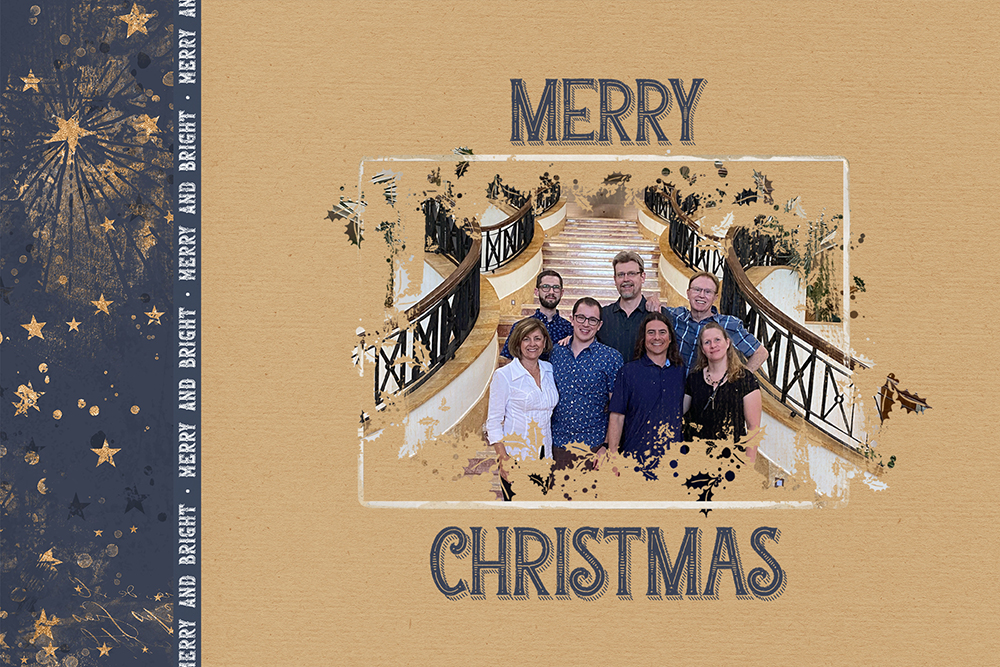 Katie has generously provided a nice freebie package to help get your creativity going. Please post your pages in the Let's Blend Challenge Gallery, as well as the July Challenge Participation Thread, so you can qualify for savings in the reward program.
Looking forward to seeing all of your work in the Gallery!
Joanne