Saturday Scraplift: Centered Circle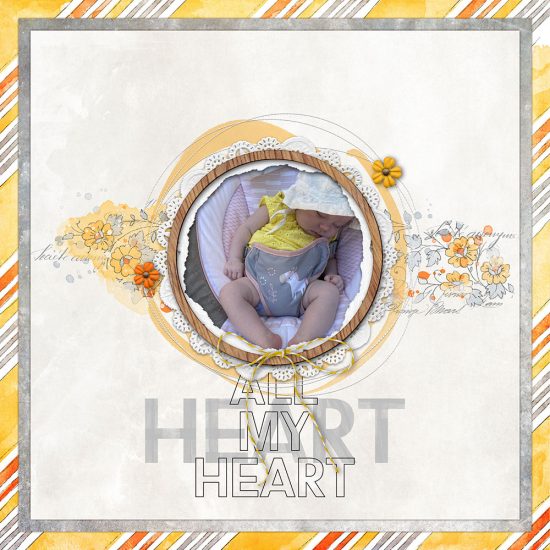 Happy Saturday everyone! It's our favorite time of the week….Saturday Scraplift time. As I was surfing the gallery for a fun page to lift, I stopped on this precious baby Sophie page. Love the centered circle frame, the soft orange and yellow color scheme the perfect floral accents and the layered word art title. So many possible inspirational starting points! Special thanks to Erin (Ernie88) for this great design.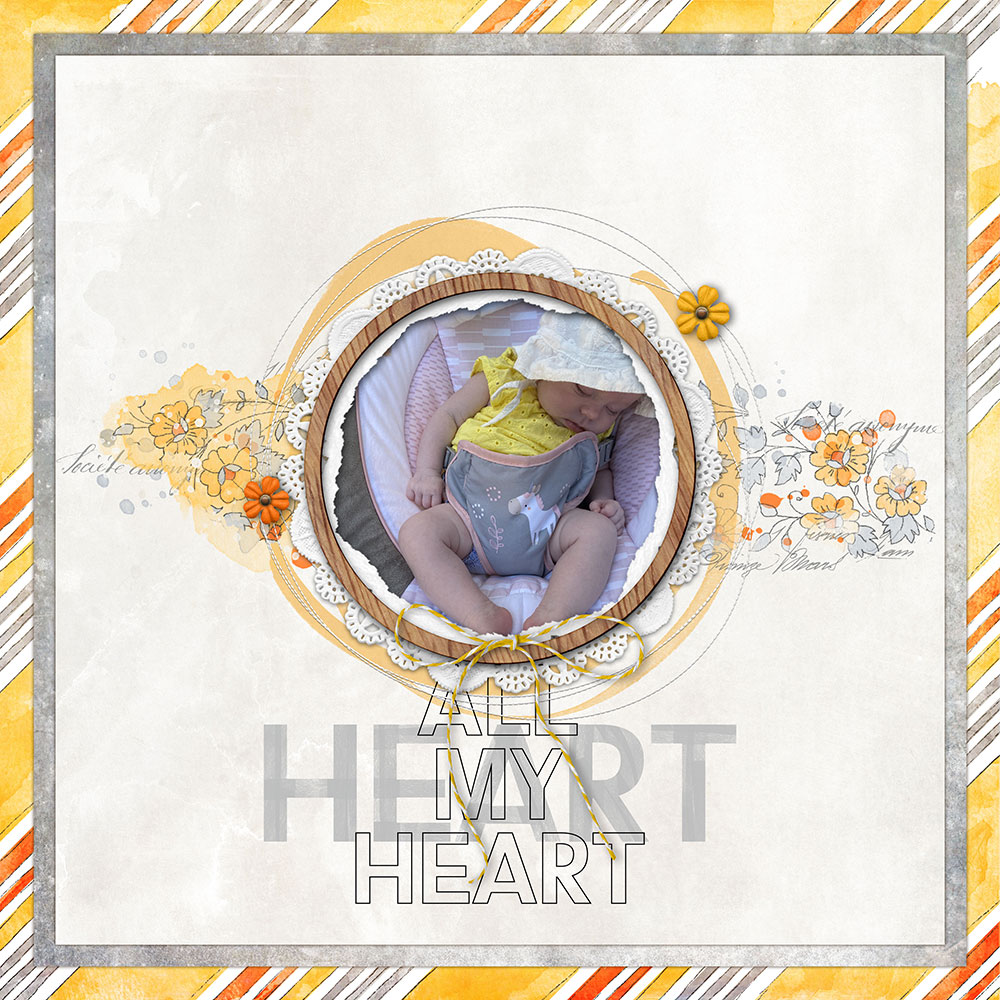 Up first with another adorable baby page is Brenda (bbe). She stayed true to the overall design of the page, the title and of course, the precious little one. But her color scheme is a bit brighter to go along with the turquoise outfit. Love it!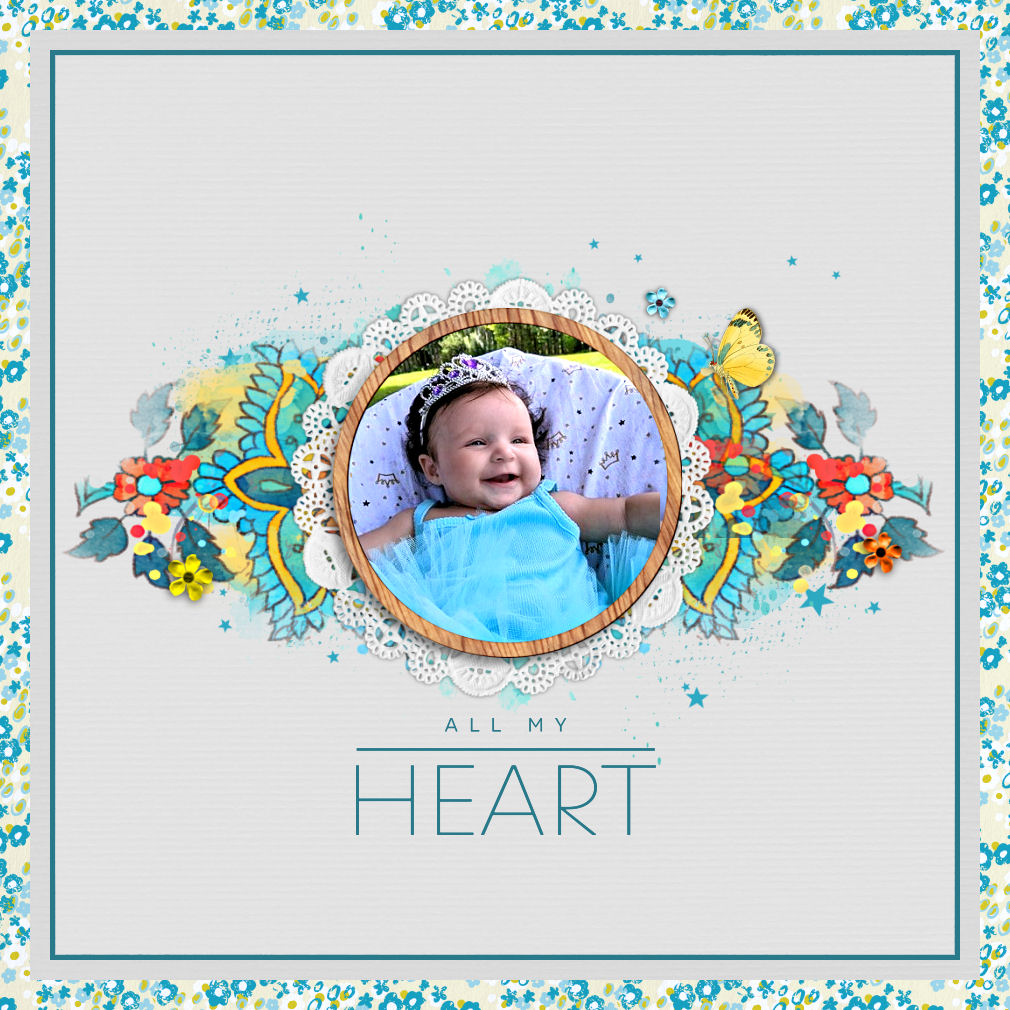 Painted Pencil Lines Clusters 02, DocuStack Layers 01, Painted Star Cluster Layers, Dalese Element Pack, Colorful Paint Layers 04, Readymade Layers: Botanical Clusters 25, Just Like Spring Solids Paper Pack, Patterning Palettes 02 Add-On Teal Paper Pack, Title Lines Brushes and Stamps 22
Next is Liz (lizziet5) with a Mommy and me page of her daughter and grandson. Again, there was no reason to mess with a great design so her page follows Erin's with the outside border, circular photo and soft edge elements. Love her use of the ArtOptions mini kit 17!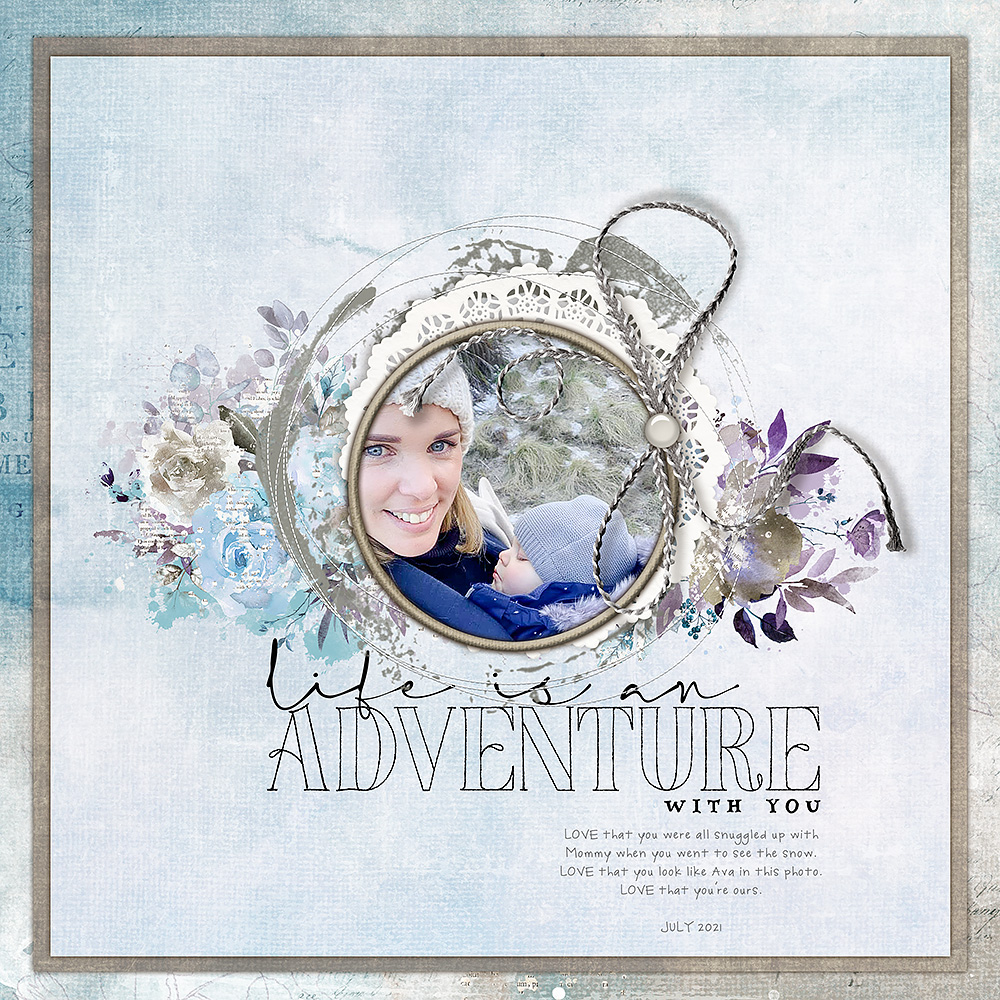 ARToptions Mini Mix 17, Clean Stitched Circles 02: White, Evergreen Season Element Pack, Layering Sentiments 05, Messy Stamped Circles Brushes and Stamps 01, Terra Botanica Element Pack, Vintage Artistry Sky Flairs, Vintage Mini Mix Kit 11
Finally, another baby page but this one is of the vintage variety. Julie (MaggieMae) went with a soft pink color palette that mirrors the tint on the photo (my baby photos are the same tint!) She too kept the page design the same and it's darling.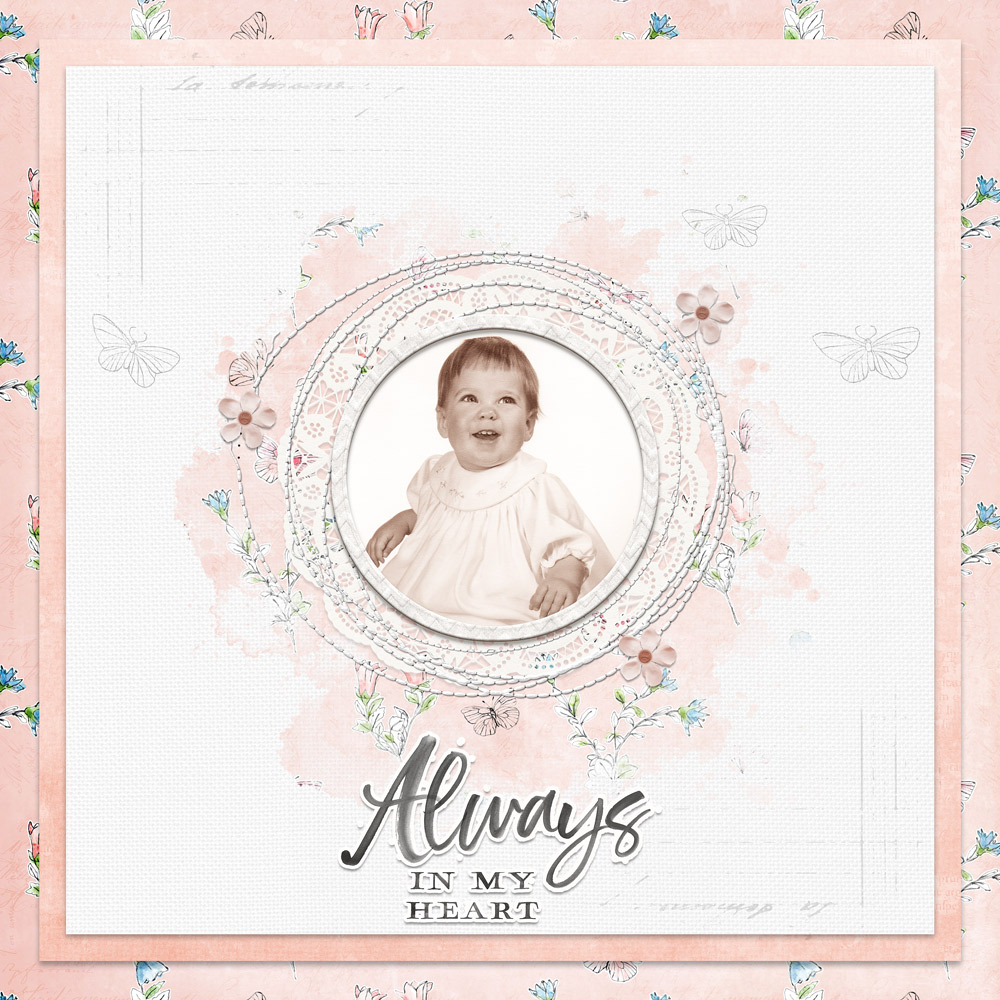 ARToption Mini Mix 12, Watercolor Sketchbook No. 1, Watery Photo Masks No. 3, Rustique Noel Elements, Clean Stitched Circles White No. 1, Vintage Artistry Hike: Watery Pencil Lines, Orange Black and Creme, Stitched Circles Clean and Mess White No. 1, Readymade Layers Sunflower Clusters 01
Looking forward to seeing your pages this week! Remember to post your lifts in the Saturday Scraplift Challenge Gallery and in the August Challenge Participation Sign-in thread to be eligible for your discount code. Happy scrapping and have a great weekend!