Saturday Scraplift: Blended and Hinged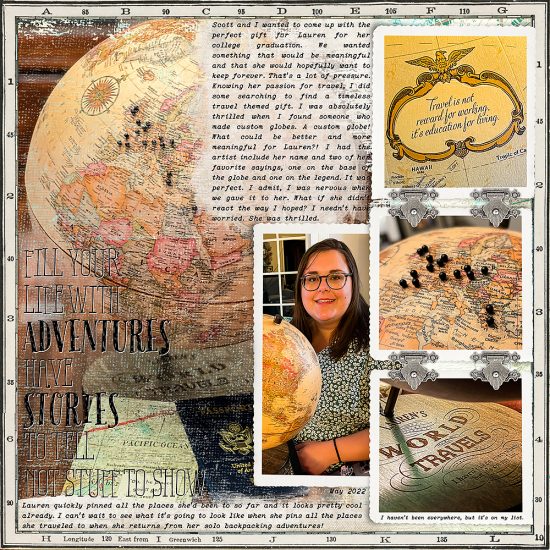 Shannon here to wish you a Happy New Year and invite you to participate in the first Saturday Scraplift of the year!  This week we are lifting one of our guest creative team members, Barbara (grantlaurensmom).  I loved everything about this layout when I first saw it in the gallery-the photography, the rich colors, the design and what a fabulous gift for a daughter who loves to travel the world.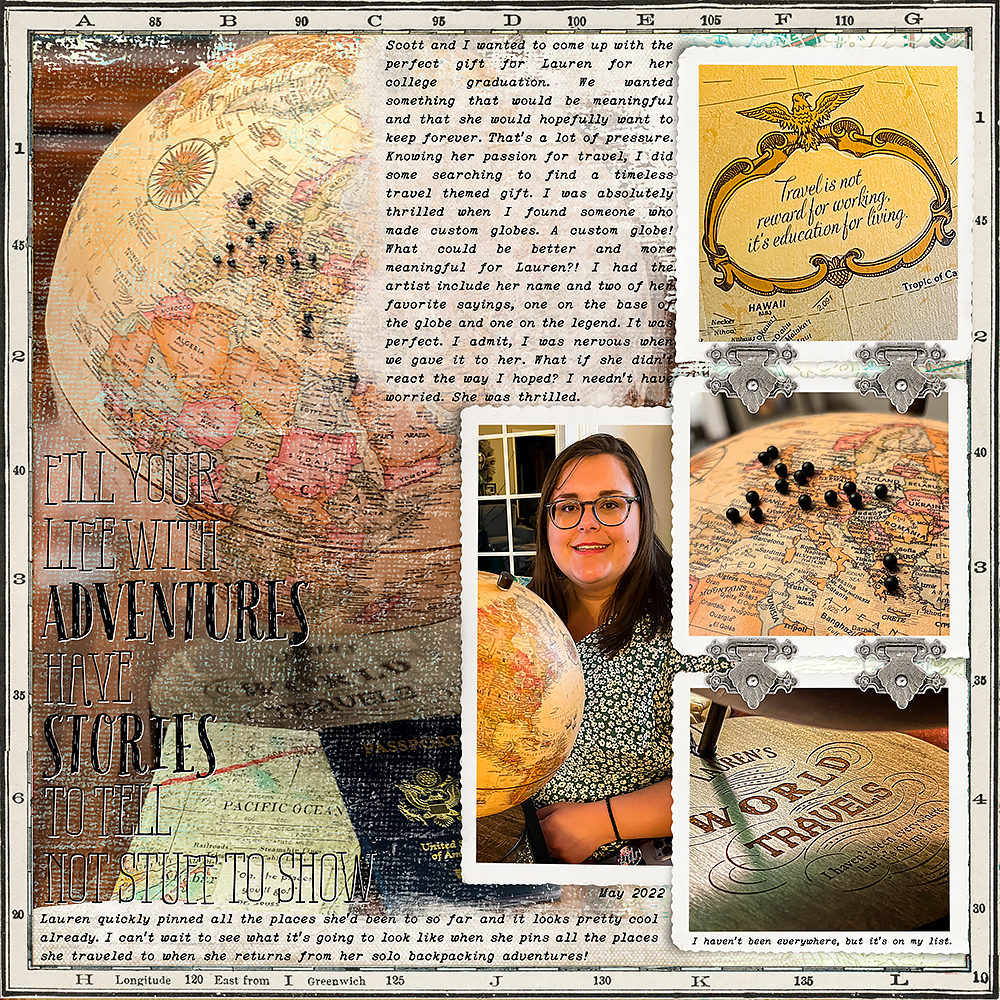 The creative team has come up with a few lifts of their own to provide some additional inspiration.
First up is Valerie (nana_vg) with some photos of her granddaughter's volleyball photos.  She took her inspiration from the large photo and the framing of the supporting photos for her lift.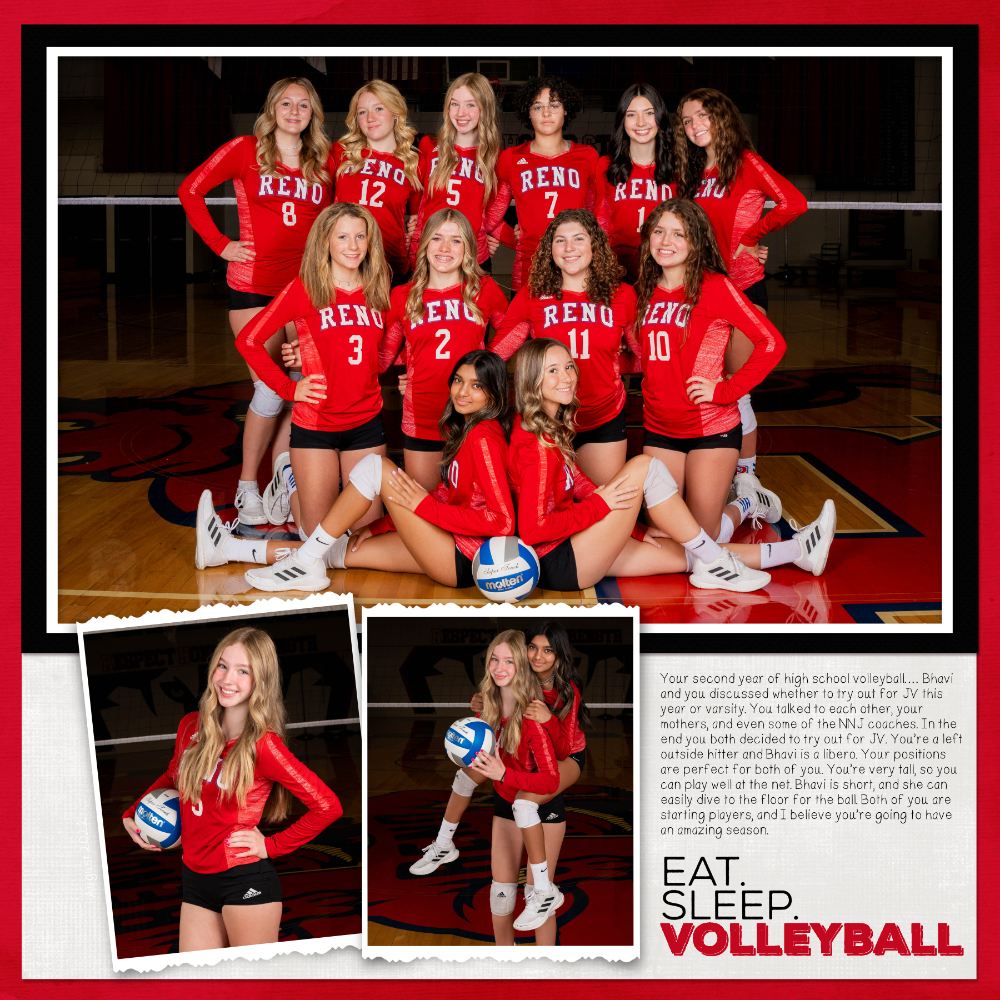 Products used: Bump Set Spike Brushes, Classic Deckled Photo Frames 01, Thin Classic Photo Frames Curled and Flat 01, Classic Cardstock Into the Night, Lightly Linens 03, and Palette Textures 16.
Cori (CoriK) scrapped these lovely sunset walk photos.  She stuck pretty close to Barbara's original design with her photo placement and framing.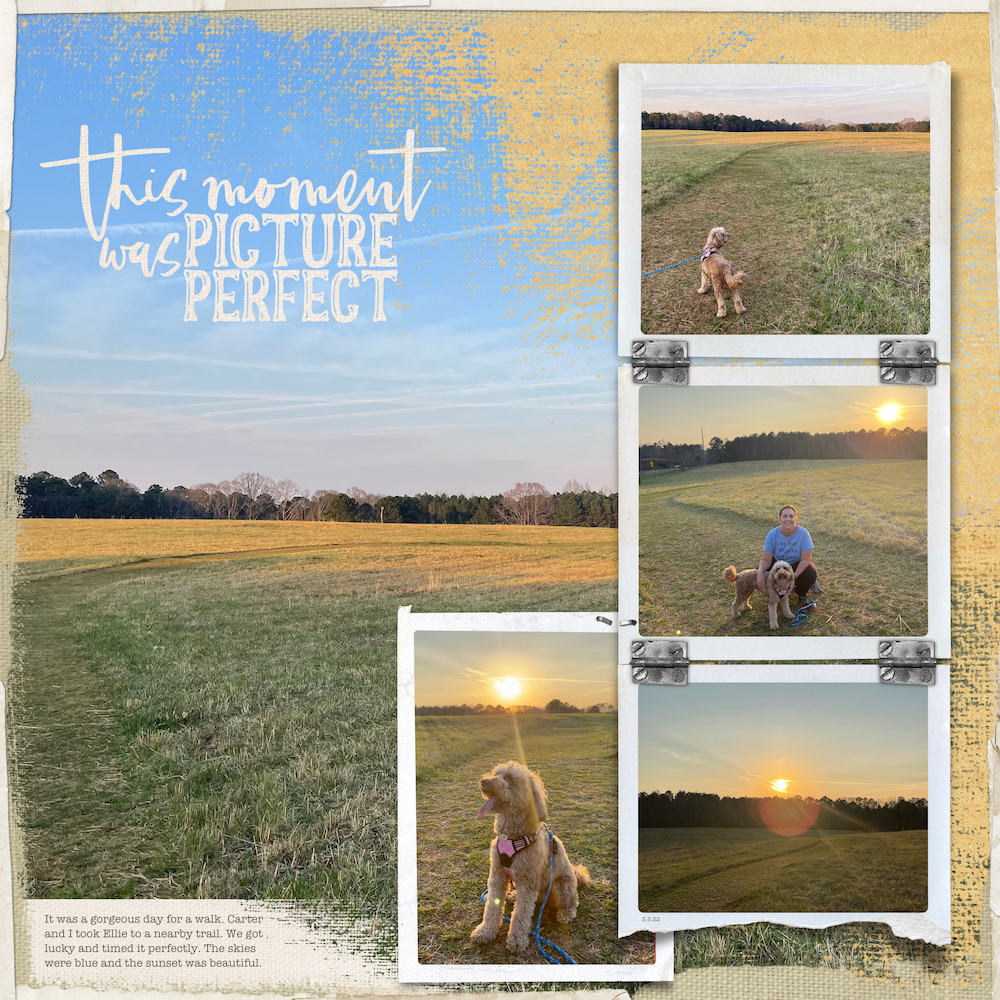 Products used: Partial Page Photo Masks 07, Living Life Stamp Pack 01, Hinged Photo Frames 05, Adventuring Solids Paper Pack, Taped Together Overlays 04, and Edge Overlays 12.
I was inspired by the joy of travel, the design, framing and travel edging that Barbara used in her layout.  I recently visited our local air museum for the first time in many years and these photos worked perfectly for this lift.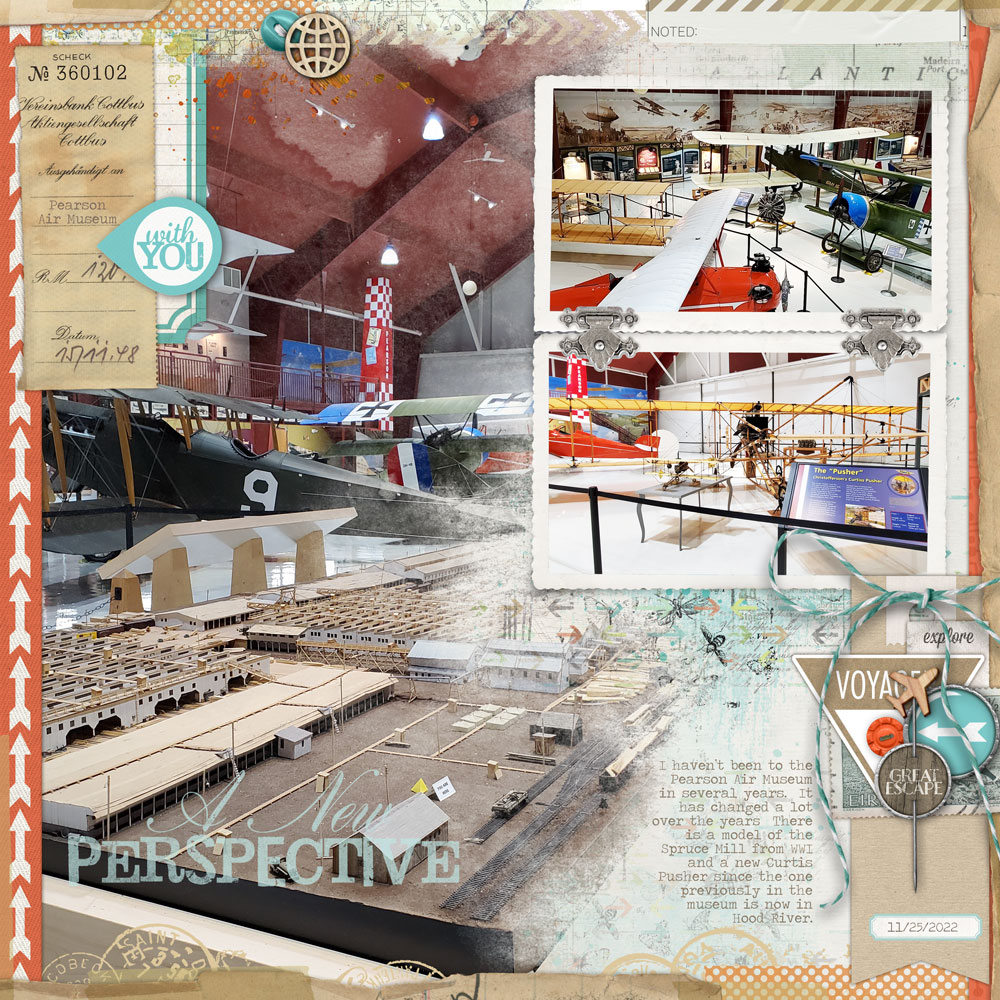 Products used: Vintage Winter Woods Stickers 01, Readymade Layers Scatters 10, Readymade Overlays Travel 01, Hinged Photo Frames 09, Wanderer Painted Layers, Palette Textures 03, Away From It All and Partial Page Masks 04.
I hope you can find some inspiration from Barbara's layout or the team's additional inspiration to create your own lift.  As always, be sure to post your layouts in the Saturday Scraplift Gallery and the January Challenge Sign In Thread to get credit toward a discount coupon to use in the KPD store.
Shannon (shannonroller)