Saturday Scraplift: Blend with Circles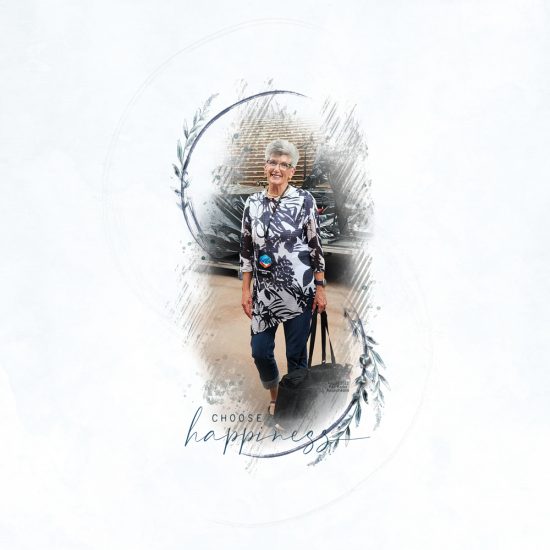 Shannon (shannonroller) here for the first Saturday Scraplift for the month of March.  This week we are lifting Tammie Lynne (tammielsmith).  She posted this layout a few weeks ago featuring her at the Red Rock Amphitheather  and it was a wonderful inspiration.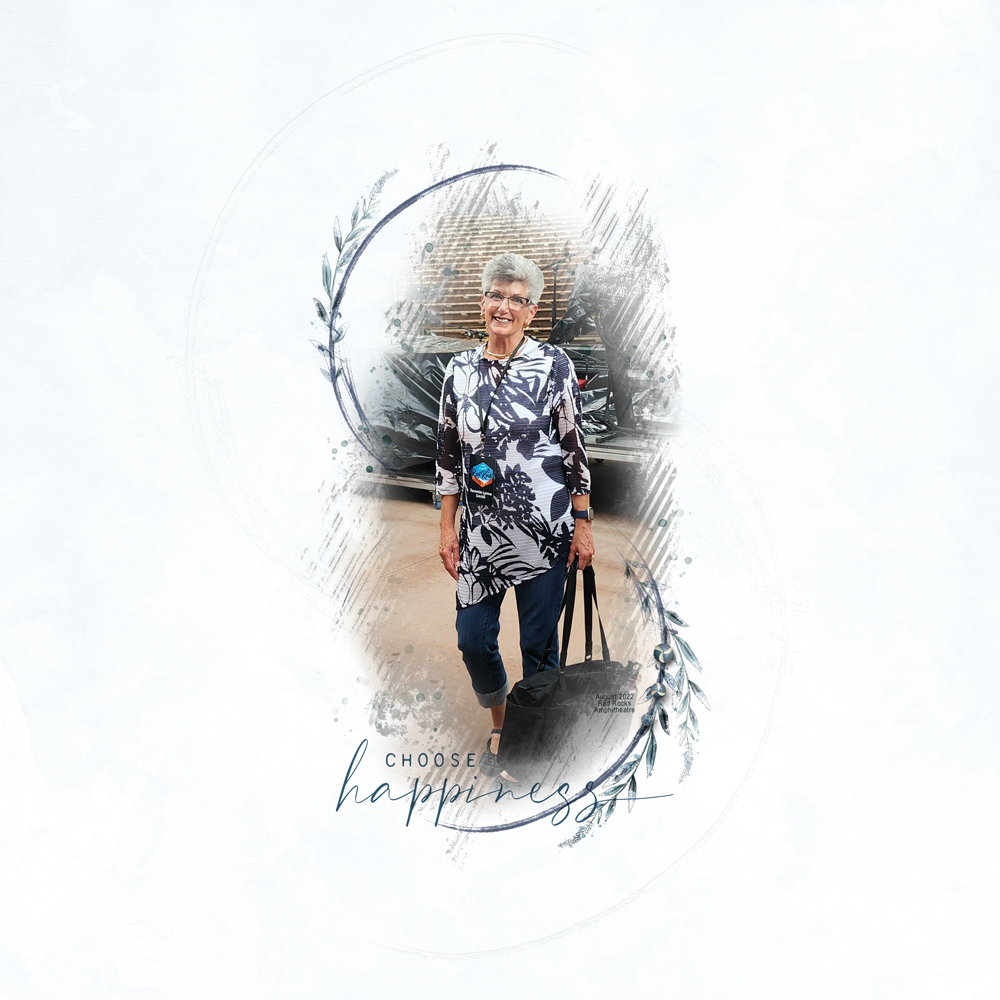 The Creative Team has come up with some additional inspiration to help start you out in creating your own page for the lift.
Kathy (Blackkathy) was inspired by the masked photo and the white space.  She artfully blended two photos into her mask and added stars and other elements to frame her photos.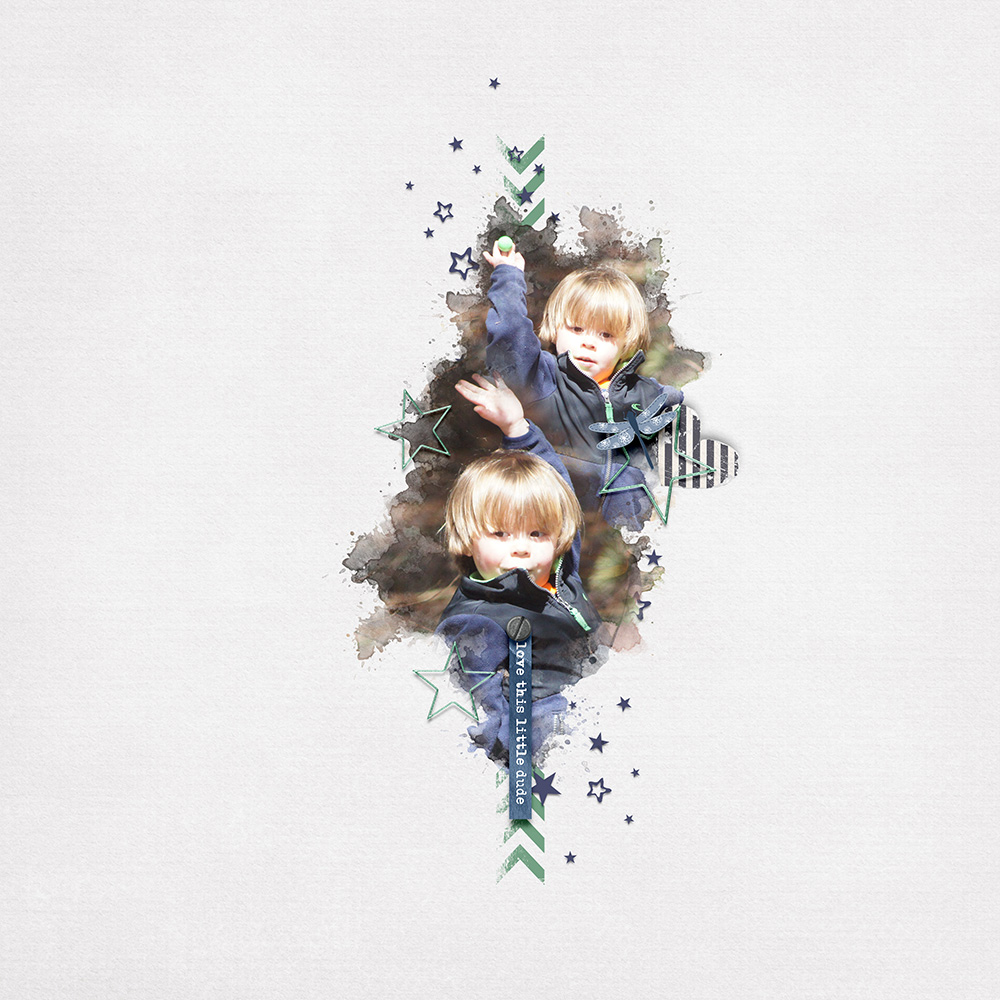 Products used: Spill Frame Layers 04, Star Clusters Stamp Pack 03, and Curated Team Scrapbook Mix 15.
Brenda (bbe) created this page with a photo of her granddaughter.  When Brenda first saw Tammie's layout, she saw an "8" and used that as the basis of her design along with the white space.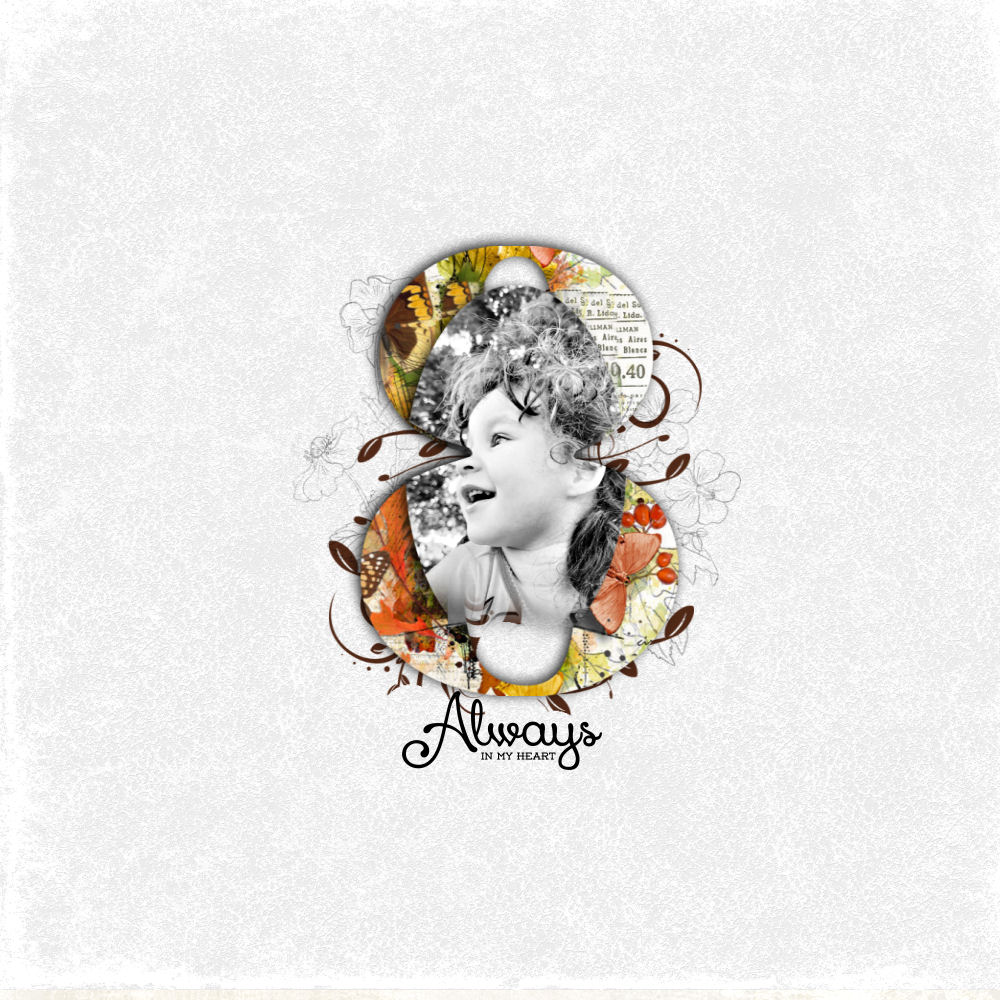 Products used: Numbered Layered Template Album 02, Alandia Rancheros Solid Paper Pack, Alandia Ranchero Element Pack, Pencil Line Flowers Brushes and Stamps 11, Full of Sweetness, Readymade Layers Fall Clusters 20, Readymade Layers Fall Clusters 10, Readymade Layers Fall Clusters 05, Painted Fall Layers 02, Readymade Layers Fall Clusters 04, and Painted Fall Layers 01.
I also found my inspiration in the circular brushes in the background of Tammie Lynne's layout.  I used circular masks to create that effect in my layout of one of the cats my son takes care of on occasion.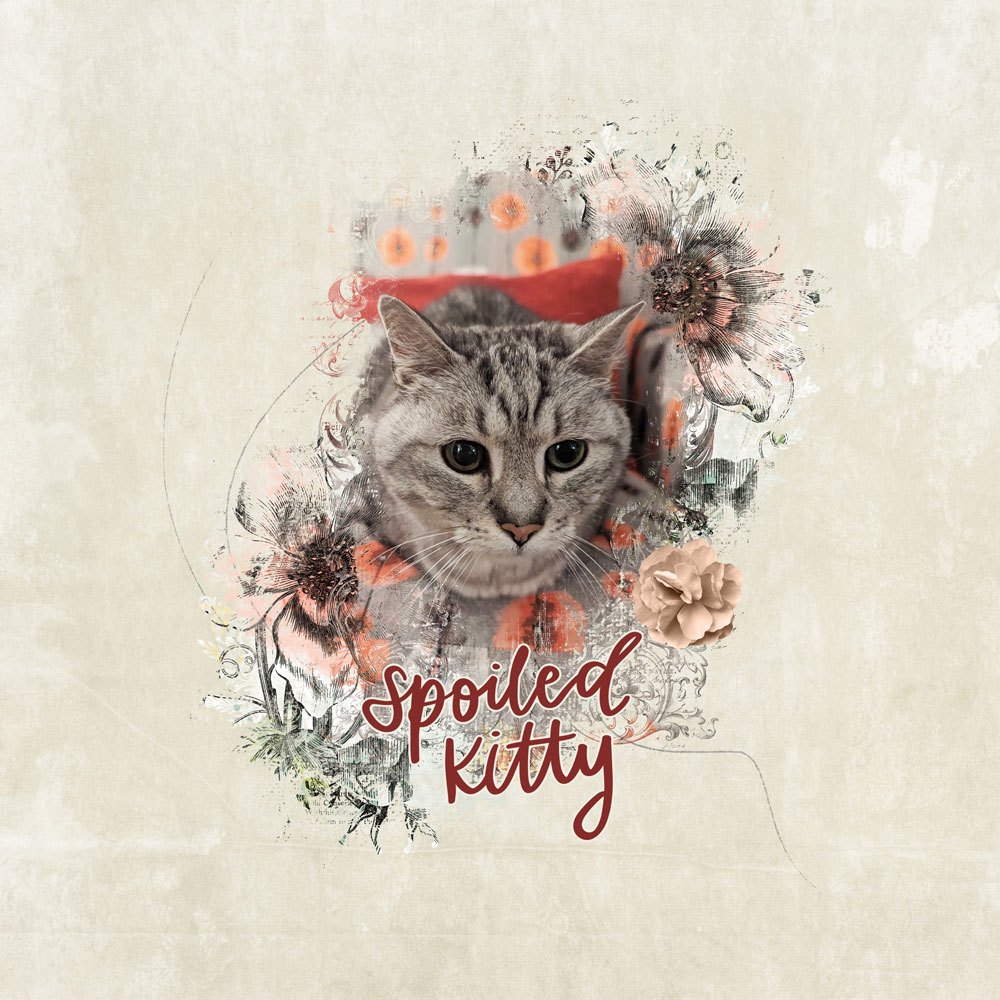 Products used: Stamped Blocks 43, Floramira Kit, Blendable Layers 29 and Hand Scripted Spoiled Kitty.
I hope this layout of Tammie Lynne's and those of the creative team will inspire you to create a layout of your own.  As usual, please post your layouts in the Saturday Scraplift Gallery and the March Challenge Sign In Thread to get credit toward a discount coupon in the KPD store.  Happy scrapping!
Shannon