All About You: Cook, Bake, Order Out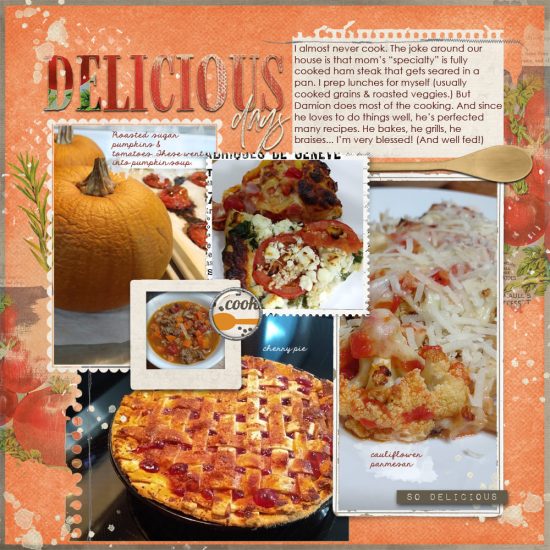 Hello, Addie (agoymerac) here with this month's All About You Challenge. This month's theme is, "I cook, I bake….or I order out." Do you love to cook or bake? Do you despise it? Are you somewhere in the middle? Do you mostly order out? Tell a story through photos and let the challenge take you where it may!
Katie has generously provided a freebie with some awesome goodies to help inspire you! You can download the freebies here: FREEBIE.
As always, the team was a huge help in creating amazing pages! First, guest creative team member, Jan (jmgesi) created this wonderful layout explaining that she doesn't do much of the cooking, rather her husband does. I think this is a great story to tell….I love that she feels blessed and this page is a tribute to that!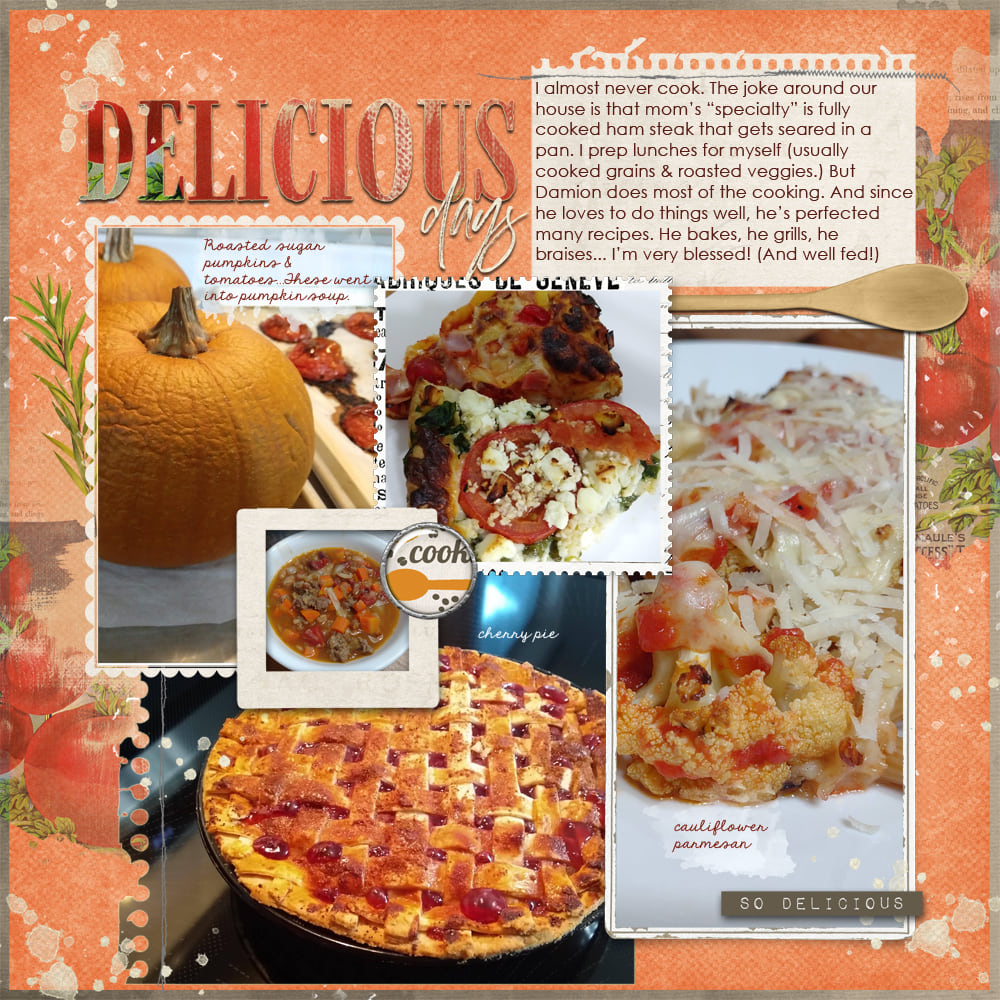 Supplies Jan used: Monthly Memories Vol 04 LT 09, Texturing Paper Pack 01, Artsy Mr MacGregor Value Pack,  Cooked Kit, Vintage Artist Serenity Solids, and the challenge freebies.
Next, team member, Amy (Amy L) made this beautiful, artsy page documenting her love of baking, specifically recipes from Sally's Baking Addiction. I didn't know what this was, but googled it….and now I have so many recipes I want to try!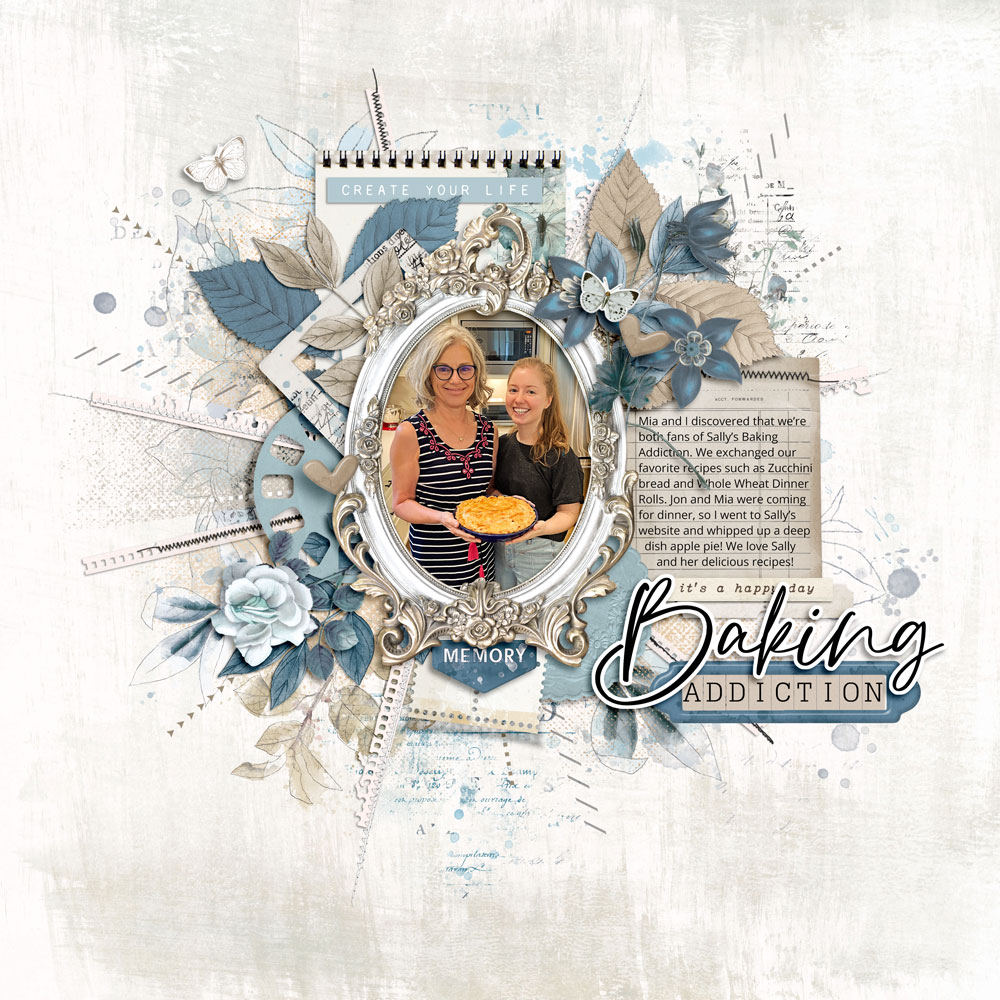 Supplies Amy used: Krafty Tab Alphabet 01, Mixed Media Burst Layers 02, Stamped Blocks 24, Vintage Artistry Wedgewood Ephemera 02, Vintage Artistry Serenity Chipboard Stickers, Vintage Artistry Serenity Ephemera, Vintage Artistry Serenity Ephemera Plus Pack, Vintage Artistry Serenity Solids Paper Pack, Vintage Artistry Serenity Transfers 01, 02, 04, 05.
Finally, I made my page about my improving cooking skills over the years. This might be the most photos I have ever had on a page, but it was so fun to look back on some of the meals I made in 2022.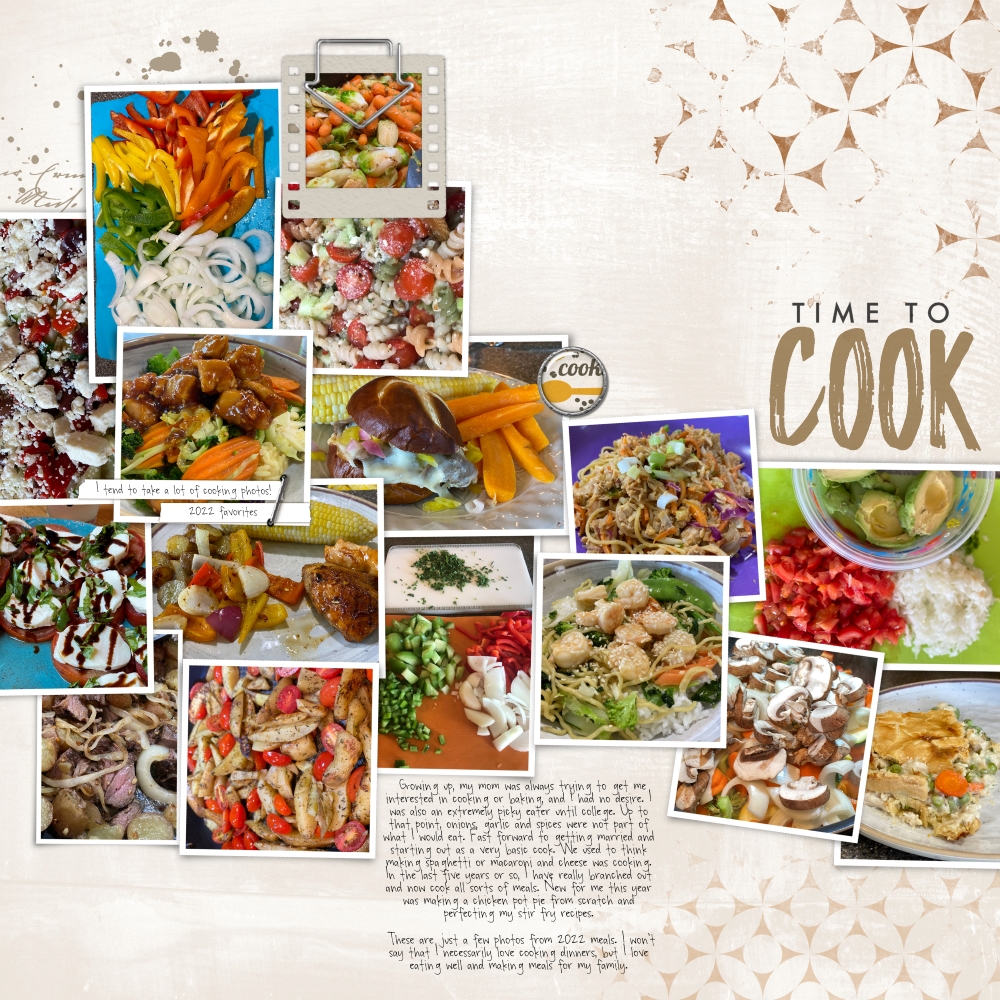 Supplies I used: Scattered Pictures Vol. 07 Layered Template 09, Scattered Pictures Vol. 07 Layered Template 07, Frosted Winter Solids Paper Pack, Big Watery Painted Patterns Brushes and Stamps 01, and the challenge freebies.
I can't wait to see pages documenting your cooking, baking, or lack thereof!
Remember to post your page in the All About You Challenge gallery as well as in the September Challenges sign-in thread in the forum.
Happy scrapping! – Addie (agoymerac)