May Color Challenge: Tangerine Blues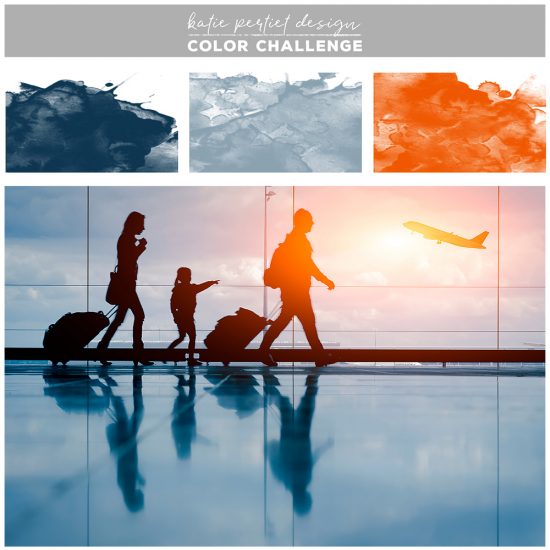 Sarah here (sterkeurs) and I was so inspired by the Vintage Artistry Everywhere kit which came out recently that I choose a palette highlighting two shades of blue and tangerine orange for the May Color Challenge. Orange and blue are complementary which means that they are opposite of each other on the color wheel. Complementary colours have the highest level of contrast between their two hues, which makes them stand out.
A few Creative Team members have started us off these fabulous colours and I hope that you'll also be inspired to create a page to add to the Color Challenge Gallery. Katie has provided us with a freebie pack which you can download and use on your page if you wish.
Candy (cnewby) started with this spectacular example of how easy templates are to use and make them our own. What a stunning photo and I love the little frame in the corner.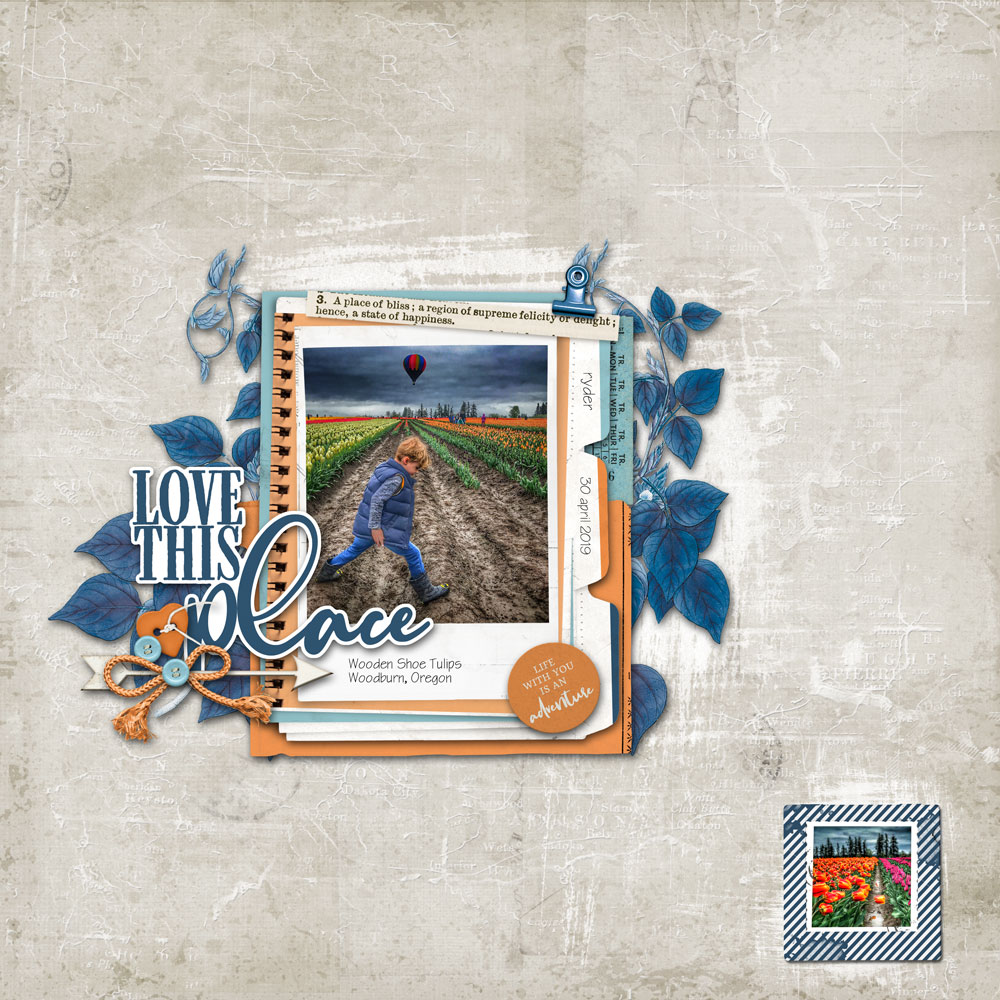 Products used: Vintage Artistry Everywhere Page Layers 03, Lightly Linens Paper Pack 18, Lightly Letter Box Paper Pack, Vintage Artistry Everywhere Layered Clusters (slide frame, chipboard disc)
Valerie (nana_vg) captured a very sweet milestone of her grandson getting his first haircut. Love the progression of photos and all the little elements.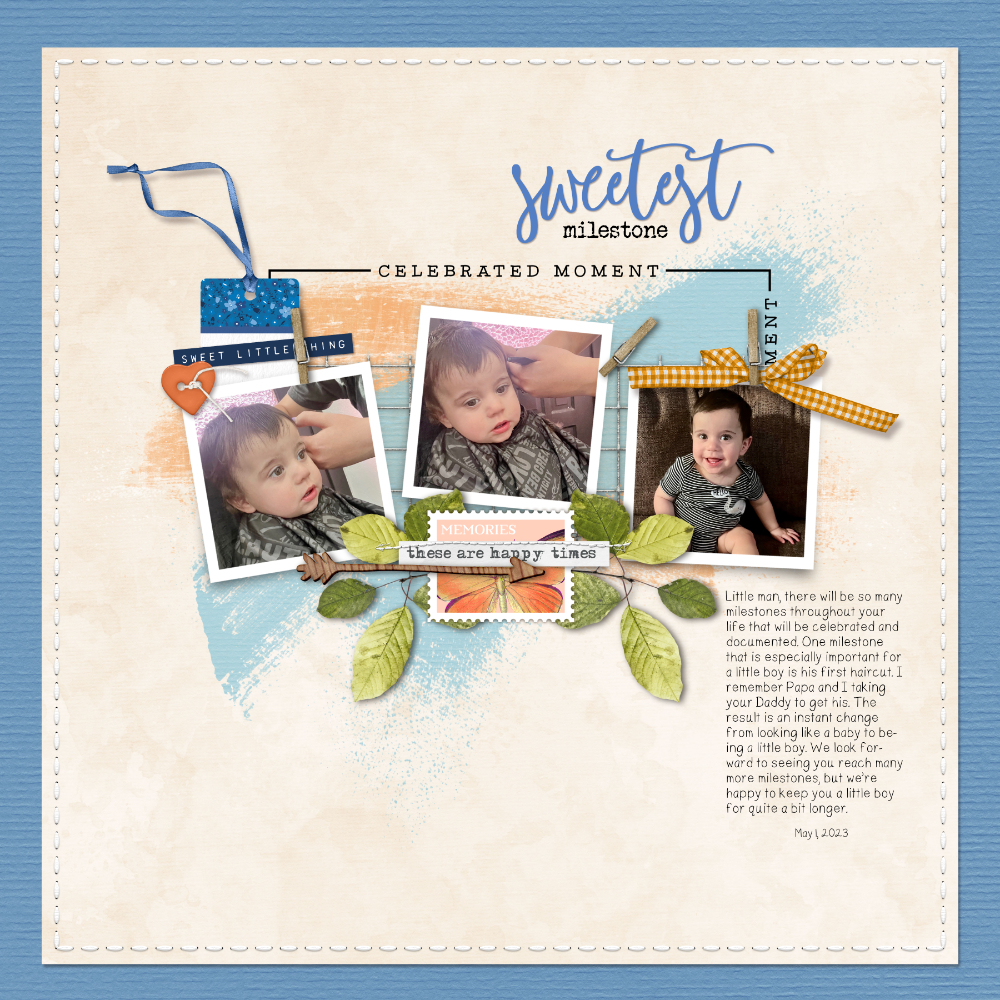 Products used: Wire Frame Grid Clustersand Layers 01, ARToptions Alena Ephemera (title, heart button), Orange, Black, and Creme Mini Kit (bow), Readymade Layers: Vintage Clusters 01, Patterning Mini Mix 02, Brushed Canvas Layered Template 01 (paint), Textured Cardstocks Paper Pack 01, Vintage Artistry Mango Solids Paper Pack, Clean Stitched Borders 03 White, Palette Textures Paper Pack 01
Lori (lmaggs) created a page showcasing a cute little one playing baseball. I was struck by the white space and how well it works on this page. The colors in the photo are perfect for this challenge.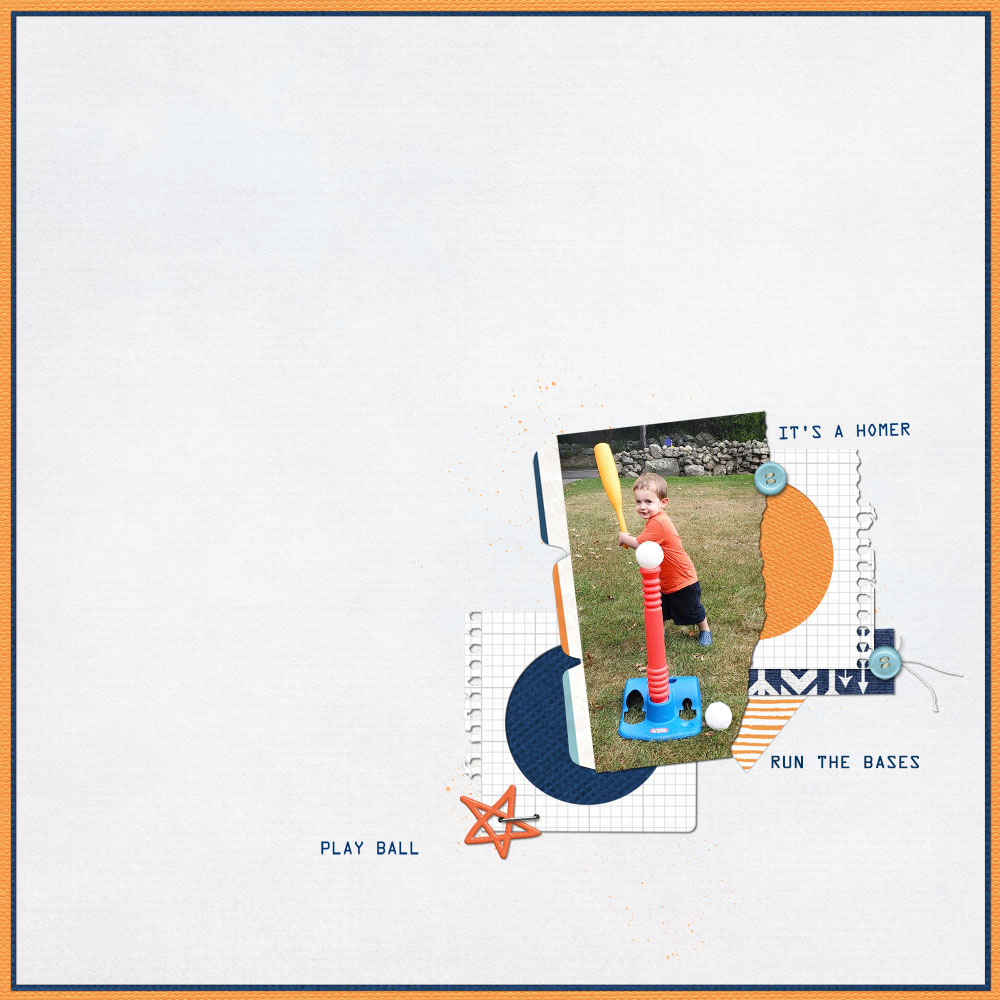 Products used: Curated Team Scrapbook Mix 15, Bound Paper Pack 20, Vintage Artistry Everywhere Page Layers 03, Ripped Frame Stack Layers 02, Notebook Edge Frames 05
For my page, I decided to showcase our outdoor seating area which we just set up for the year. This palette is perfect!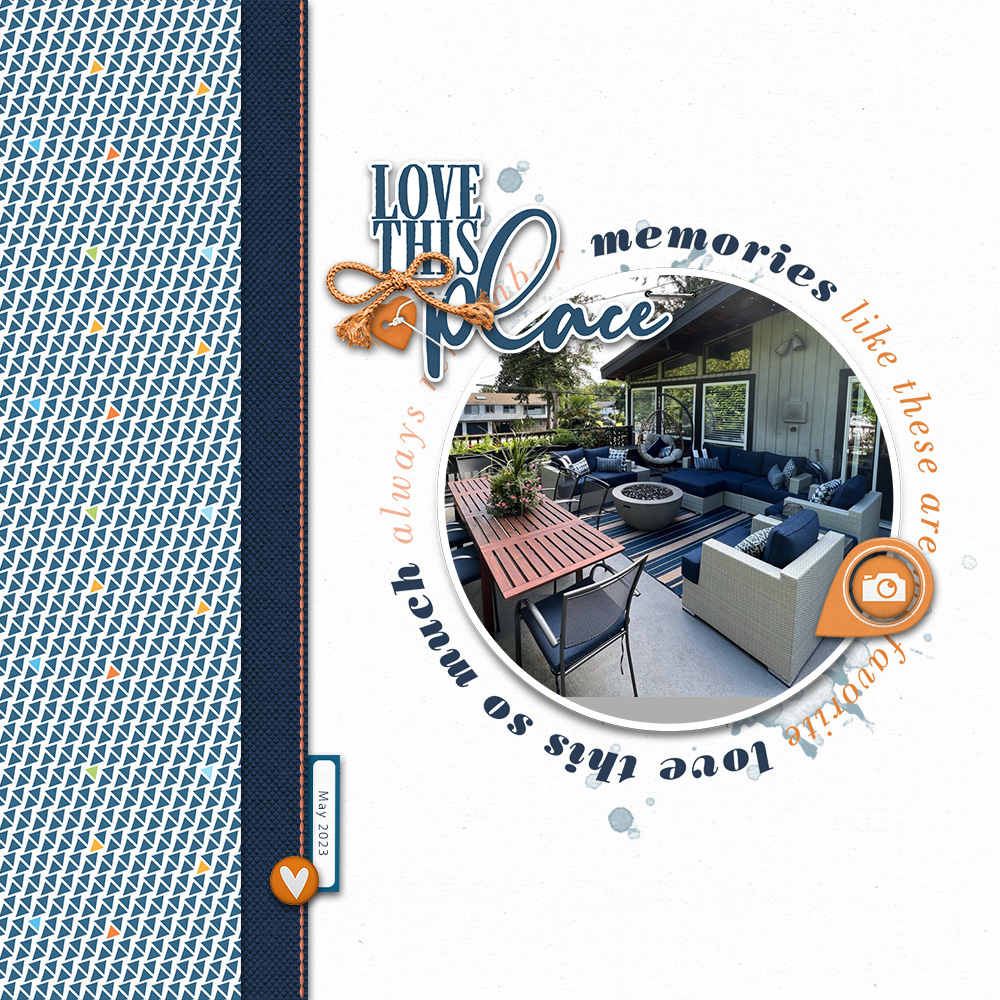 Products used: Dalese Paper Pack, Vintage Artistry Everywhere Page Layers 03, Color Muse: Keen Value Pack, Vintage Artistry Everywhere Geomarker Frames, Circle Frame Layers 01, Abisko Element Pack, Vintage Artistry Everywhere Transfers 04, Emilia Solids Paper Pack, Hey Missy Element Pack, Artistry d'Amour Element Pack
I hope that you are inspired to join us for the May Color Challenge and play with blues and orange! Remember to post your pages in the Color Challenge Gallery and post your page to the Monthly Challenge Thread to qualify for some great discounts in the store!