May Color Challenge: Fresh Greens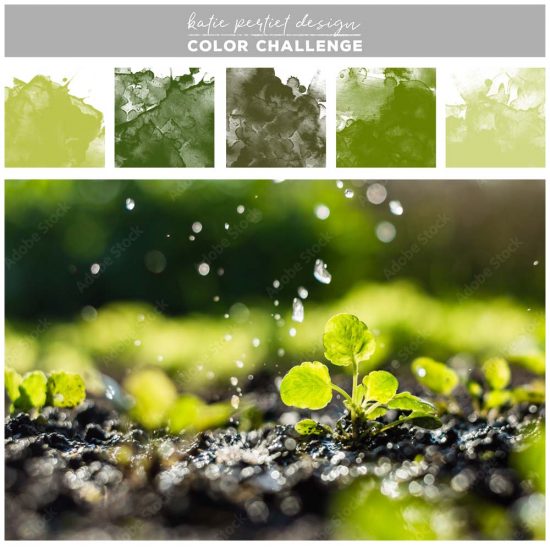 I am so excited about this month's Color Challenge!  Sarah (sterkeurs) here and this month we are going to play with all different shades and hues of green. Every year I plant seeds and I have moderate luck with gardening, but I am very excited this year because everything is starting to shoot up out of the earth in the most varied hues and shades of green! It is fresh and clean and there is so much potential! I just hope I can make them grow all season!
Addie (agoymerac) is starting us off with the most spectacular page showcasing greens from her garden last year! I'm always in awe of photos of Addie's garden and this is no exception. Her garden is truly a work of art as is her page showcasing our feature color!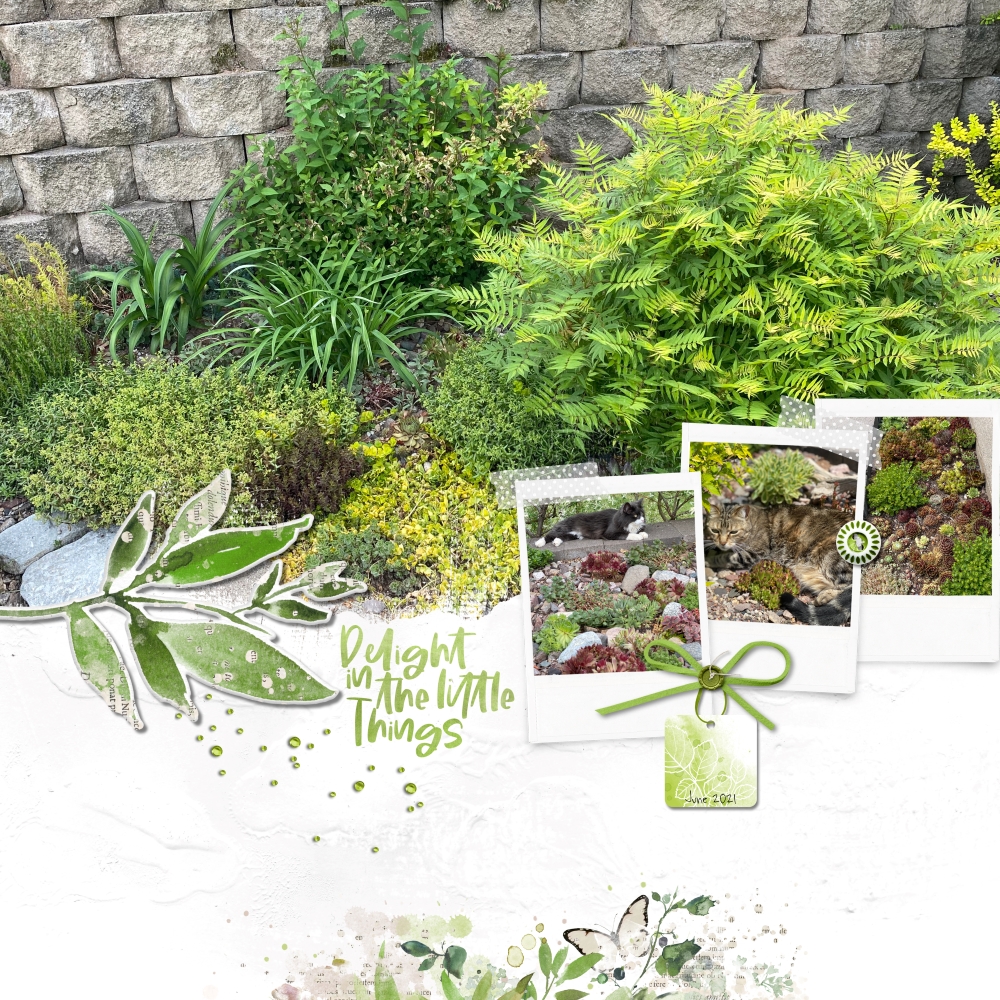 Supplies that Addie used: Scattered Pictures Vol. 04 Layered Template 07, ARToptions Mini Mix 19, ARToptions Mini Mix 26, Textured Whites Paper Pack 03, Happy Faces Stamp Pack, Botanical Notebook 01 Element Pack (green beads).
Brenda (bbe) created this wonderful page filled with green. I love the journaling about her garden and the wonderful memories that it holds. I agree with her about it being a labor of love!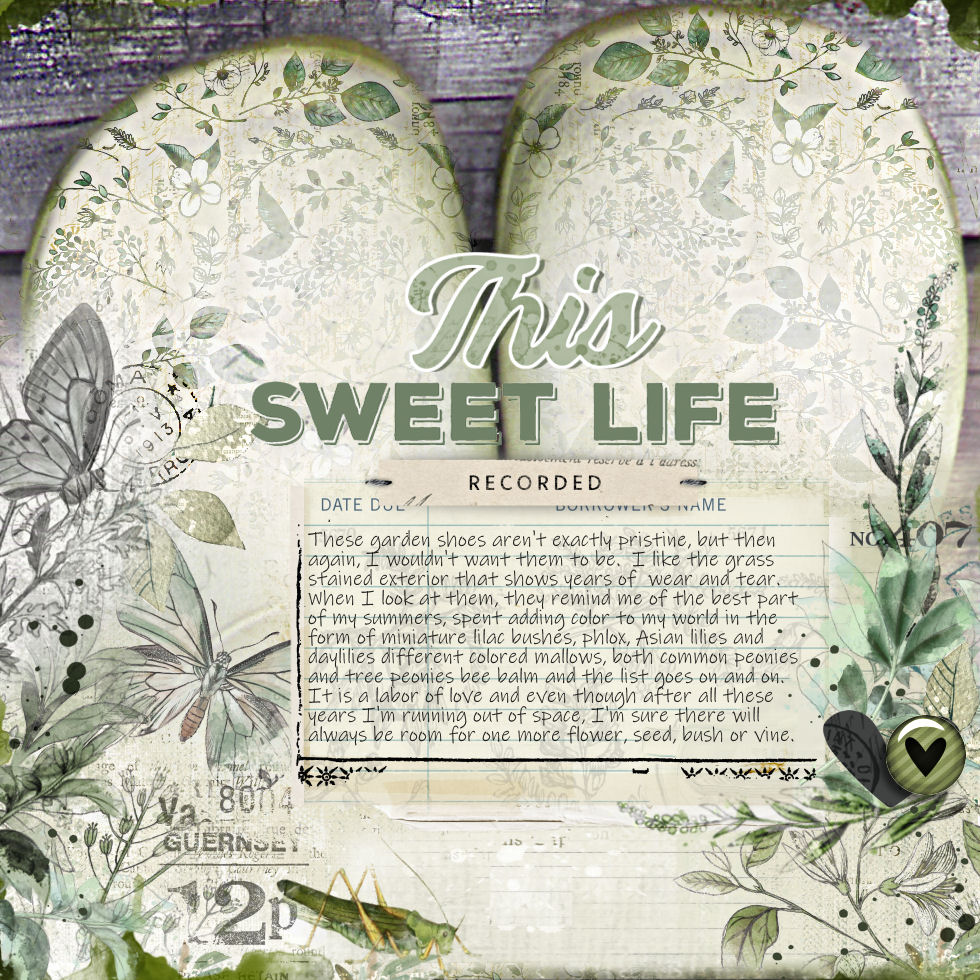 Weathered Garden Paper Pack 02, Tea Stained Memories Layered Template 08, Vintage Artistry Hike Watery Pencil Lines 01, Flossy Word Labels 02, Mary Jane Element Pack, Antiquarian Artistry 01 Element Pack, Weathered Garden Sentiment Mix, Vintage Artistry Collectors Ephemera, Layer Works 1675, Watery Foliage 37
Sherry (Digi371) created such a colourful page with greenery spilling out of the frame. I just love the lighthouse in the background.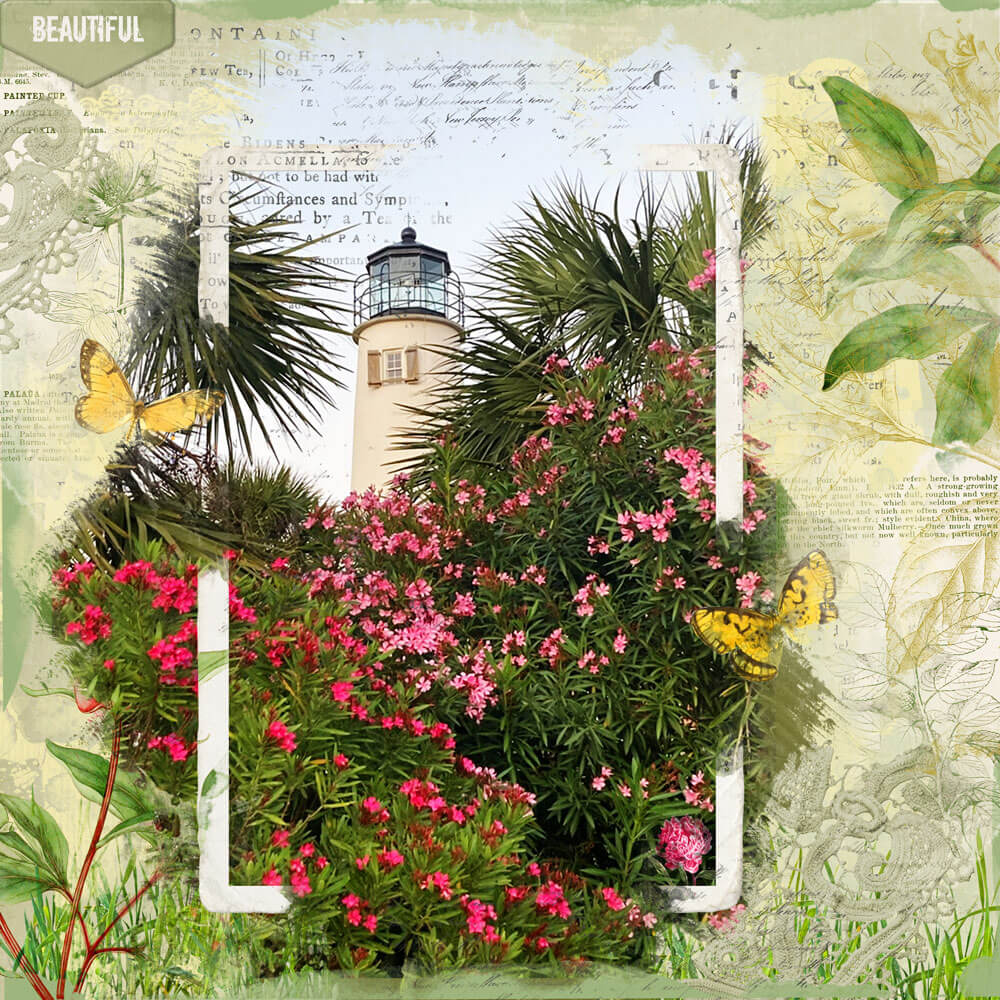 Supplies used: Vintage Mini Mix 17, Blendable Layers #131, Spill Frame Layers #31, Freebies from Challenge.
And for me, another page to document my attempt at gardening. How is it possible that when I walk into a garden supply store, I feel at home and a sense of peace. Then I buy a bunch of plants and seeds and within a couple of months everything is dead??? Here is hoping that this year is different!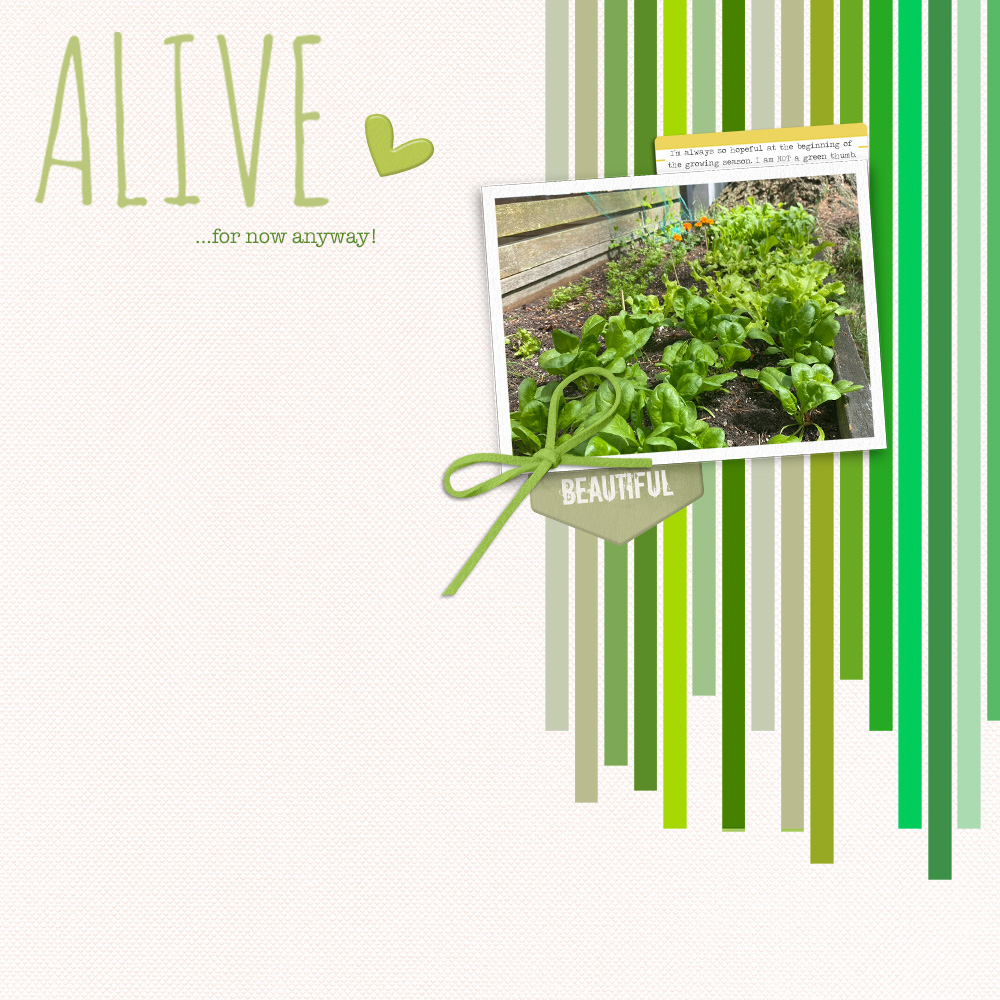 Here is the list of supplies that I used:
Coming soon: Spectrum | Sherbet Tidal Wave Sentiment Transfers, Spectrum | Sherbet Tidal Wave Chipboard Sentiments, Layerworks No.1684 (label), ARToptions Avesta Chipboard Bits, ARToptions Mini Mix 26, Classic Curled Photo Frames 07, Kitlet Solids Paper Pack 07.
Katie put together a wonderful freebie with lots of greens for us. Feel free to use any or all of the items and be sure to post your page in the Color Challenge Gallery AND the monthly Challenge Thread to earn valuable discounts in the store.
Happy scrapping everyone!