All About Family Template MashUp Challenge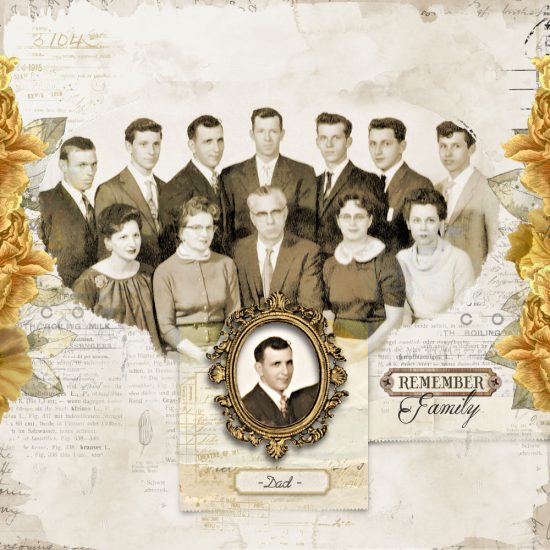 It's time for another Template MashUp Challenge at Katie Pertiet Designs. The Template MashUp is a popular challenge because layered templates are a great tool to use to help design a layout!  The only "rule" for this challenge is to use the chosen templates in your page design. You can add any other elements you wish to those included in the templates.
There are thousands of layered templates at KPD and I had the fun of choosing two for this challenge. Because I recently welcomed my first greatgrandchild, family has been very much on  my mind. Therefore, I chose these two family themed templates for this challenge.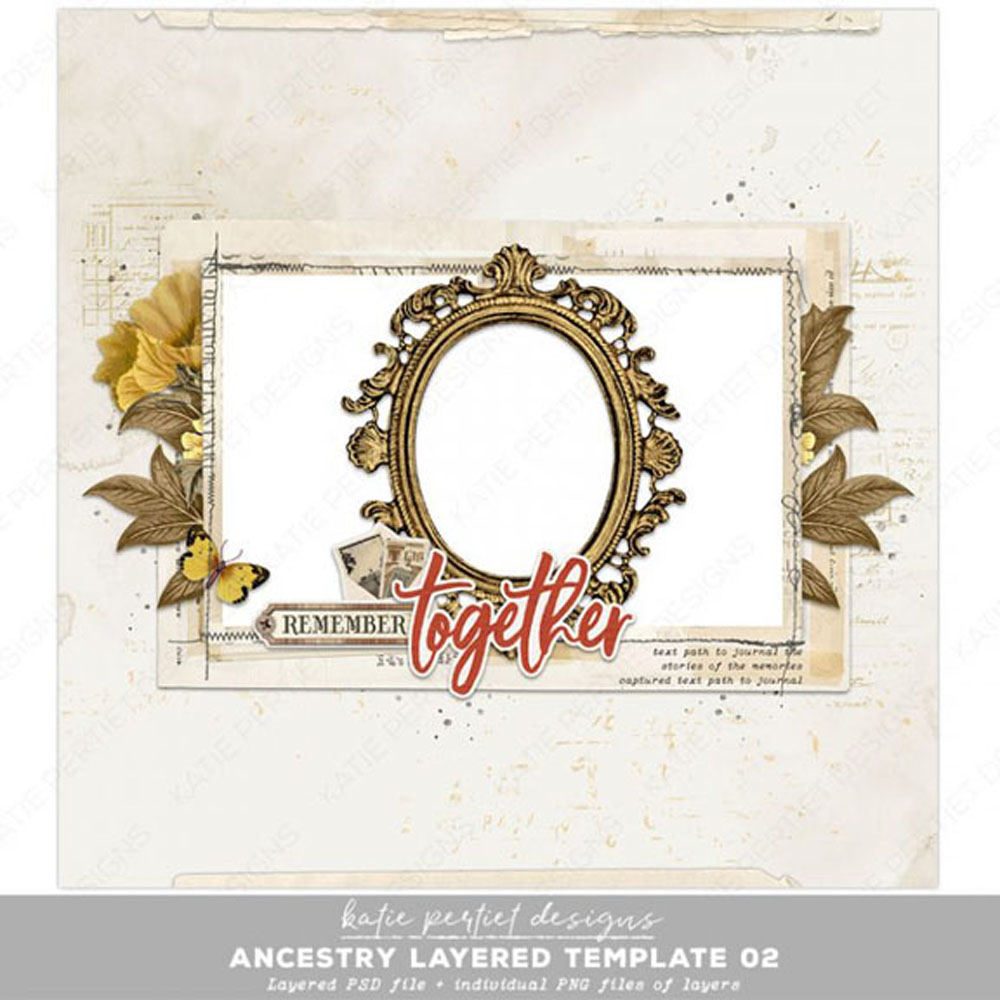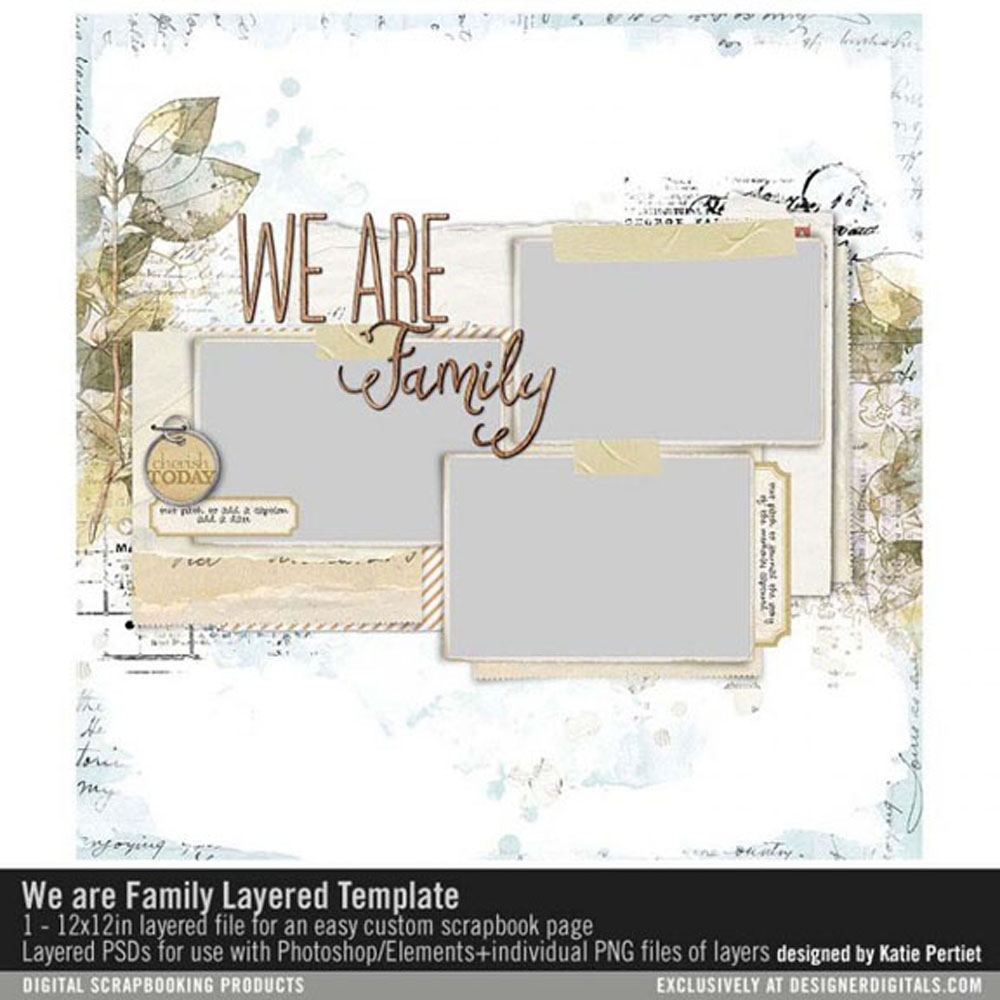 Our Creative Team  has designed three pages using these templates to give you some examples of ways to combine the elements. Beth (bred 1269) used the chosen templates to document what looks like a fun family reunion. I like the way she used the photo of the whole group and then added additional photos of individual small groups. She added some of  the painted leaves around the edges of her page to provide an artistic border. Beth added a background of Patterning Palettes 03 Solid Paper to the elements provided in the chosen templates.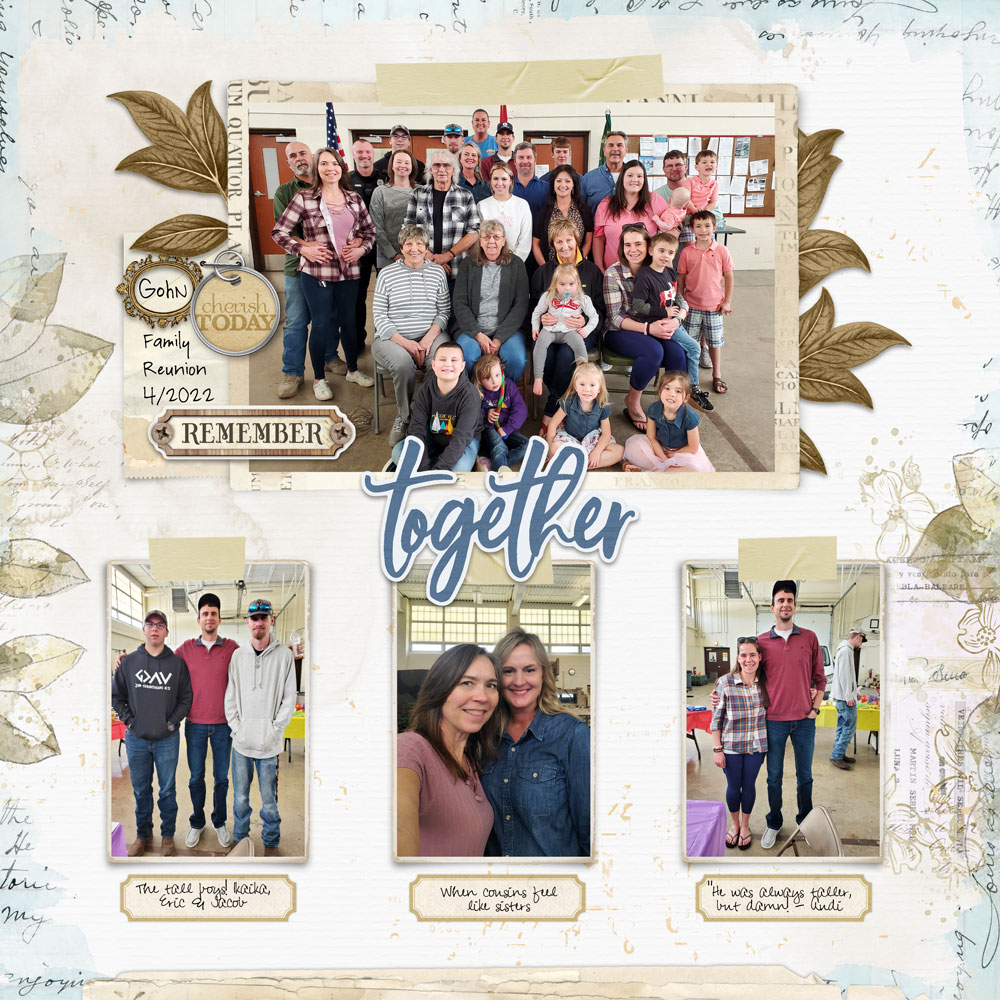 Our second inspiration page was designed by Brenda (bbe). She used a feature photo of her father in the ornate frame and blended a photo of his family behind it. What a great way to document this handsome family! The golden flowers make a great border for her family photo. In addition to elements from the chosen templates, Brenda used Watery Photo Masks 23.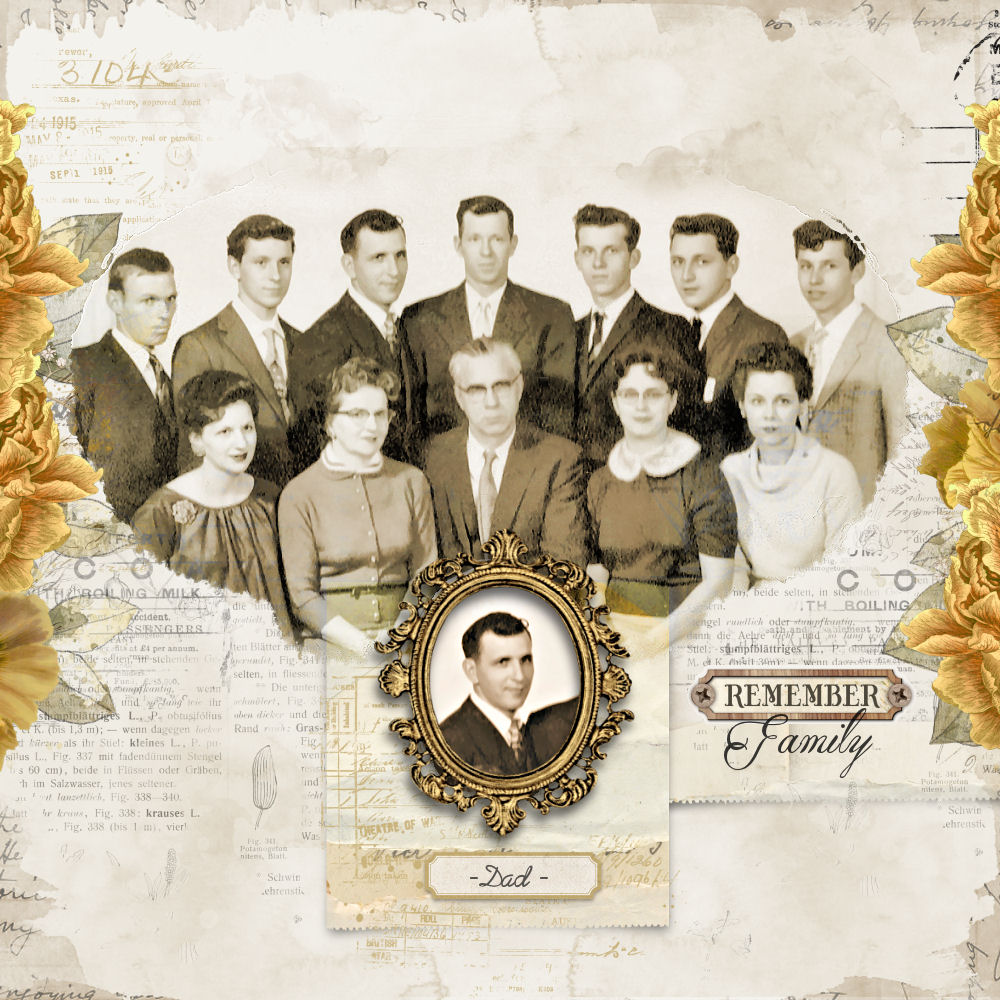 My sweet new greatgranddaughter is the subject of my page. I thought she deserved that special frame! The two chosen templates had so many great pieces that my only addition was the rosebud paper from Patterning Palettes No 04 Paper Pack which seemed  appropriate because her name is Rosie!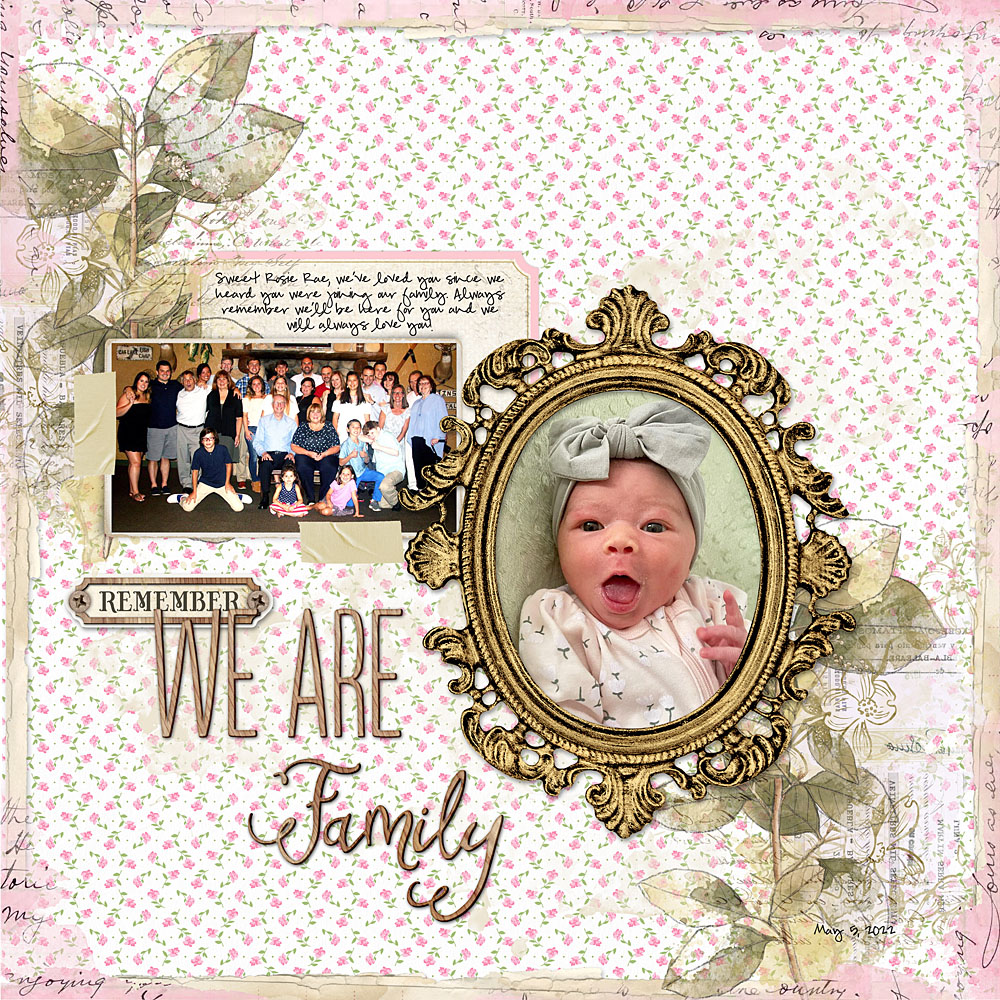 We hope you will join in the fun and design a page using these two templates. Please post your page in the Template Challenge Gallery for everyone to enjoy. If you add your page to the May Challenges Sign In page in the forums, you can earn a valuable coupon to the KPD store.