Let's Blend Challenge -No Photo Pages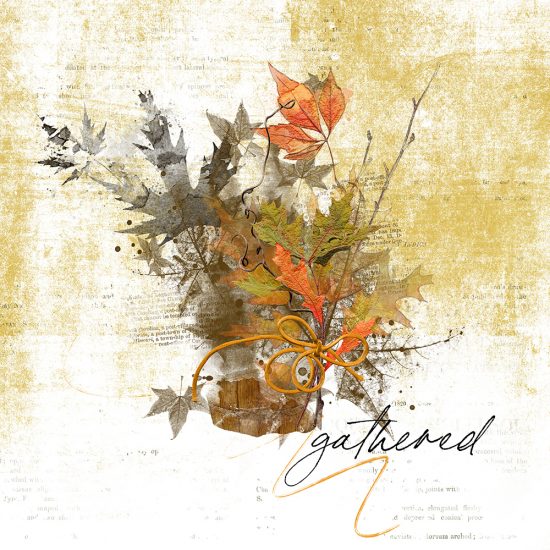 The Holiday season is upon us, and things can get very busy. With that in mind, this month we are going to keep the challenge simple. I frequently create pages without a photo and use only products from the store. There are so many beautiful elements, clusters and blends that can be blended together to create a beautiful page.
For my page, I wanted to create an mixed autumn leaf arrangement that would look like it could be put in a some sort of container. I started with one of the ARTpack fall blends as a base and went from there. Watery foliage and twigs were added and leaves from different elements were put in last. I then added texture by duplicating some of the leaf elements and adding the Bas Relief filter with the soft light blend mode applied. You can find all the products used in my gallery post.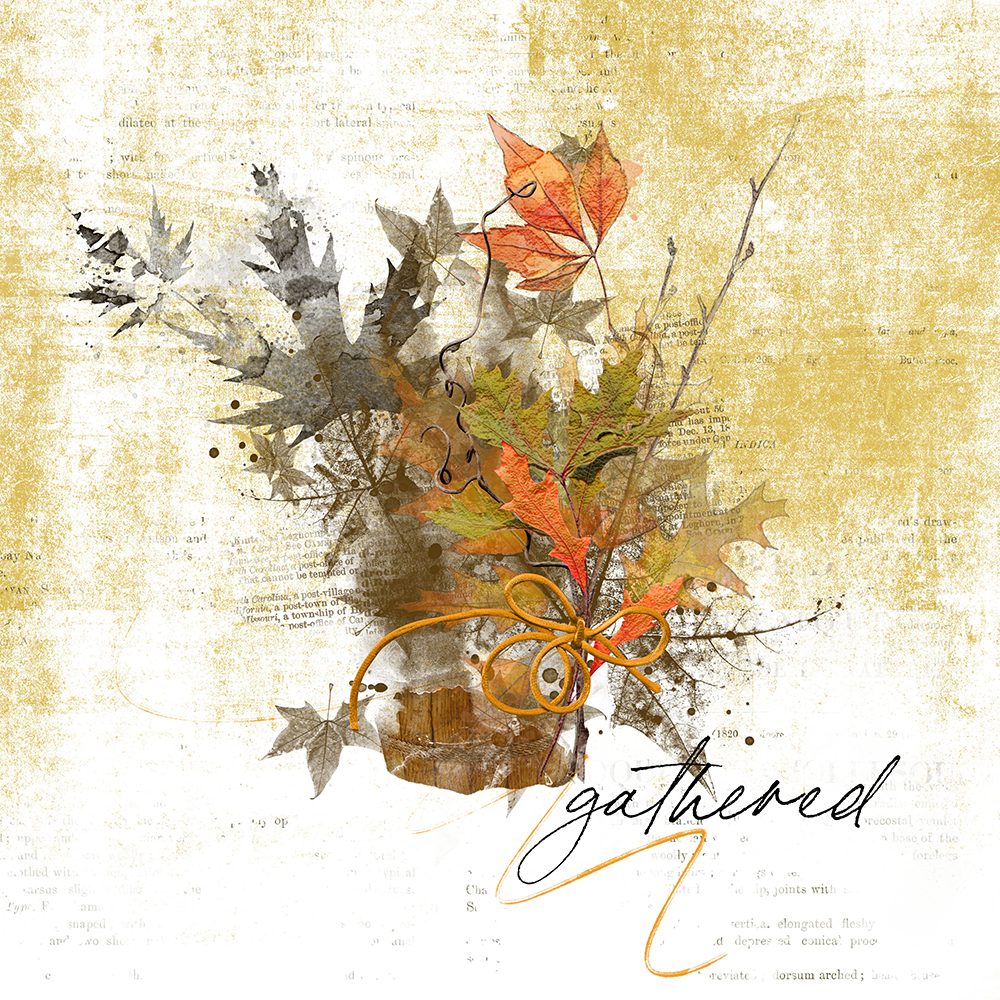 For this page, I thought about creating a winter scene. Katie's new Peace and Joy Bundle was the inspiration along with one of her ArchiBlend clusters. This one took a bit longer to create, but only because I became a bit obsessed with it – hah. Look for the list of products in my gallery post.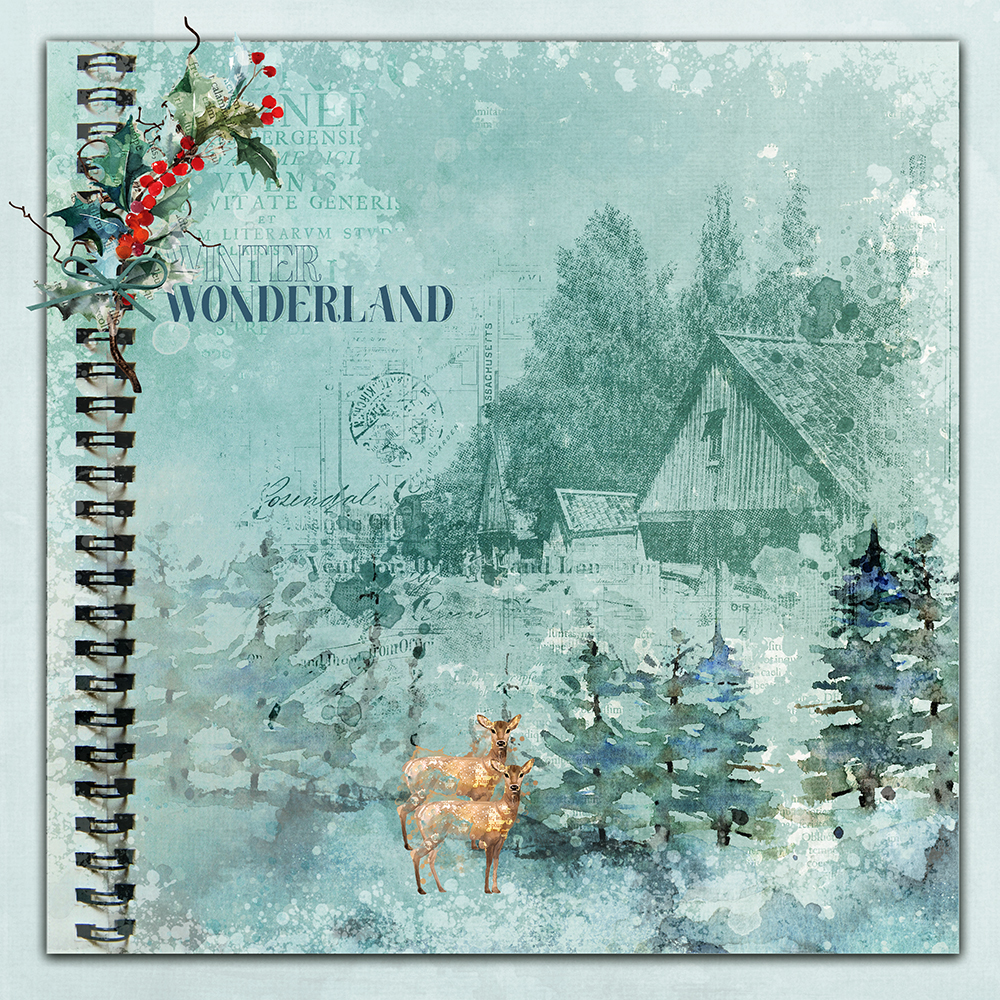 Katie has provided a wonderful freebie to get those creative juices flowing. Please post your pages in the Let's Blend Challenge Gallery and the November Challenge Participation Thread so you can earn shopping rewards. Have fun with this one! I look forward to seeing all of your work in the Gallery.
Joanne