Let's Blend Challenge – Dictionary Blendables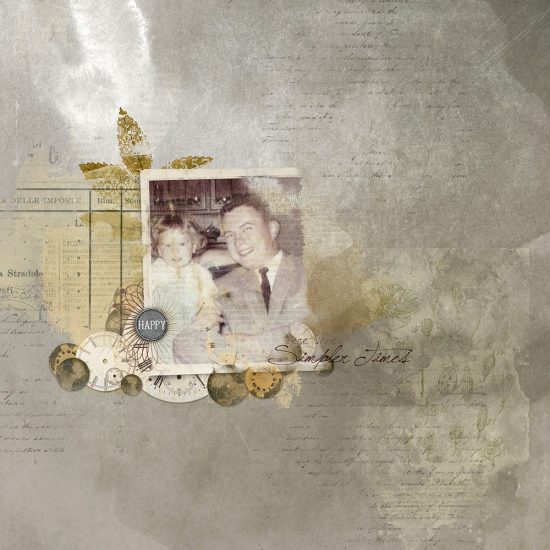 Hi there – It's Joanne with this month's Let's Blend Challenge. Dictionary Blendables, or any type of blended wording is so fun to use with your layouts. Many times, I will have a photo with a background I don't want to delete, but I want to make it not so noticeable. Placing blendable wording helps soften the background. On this page I used them in a few places. Clipping and sizing it over a photo is a great way to add interest and move the eye away from a distracting background. Here, I did just that, changed the blend mode to multiply and then added a mask and brushed out the areas I didn't want to show. I also clipped it to the golden brushwork and reduced the opacity. The options are endless, so experiment and see how you like using this technique best.
Here are the products I used for this page: Blendables Layered Template No. 50, Curators Botanical Add on Paper pack, Spill Frame Layers 34, Dictionary Blendables Everyday 1, Time Cluster Layers 1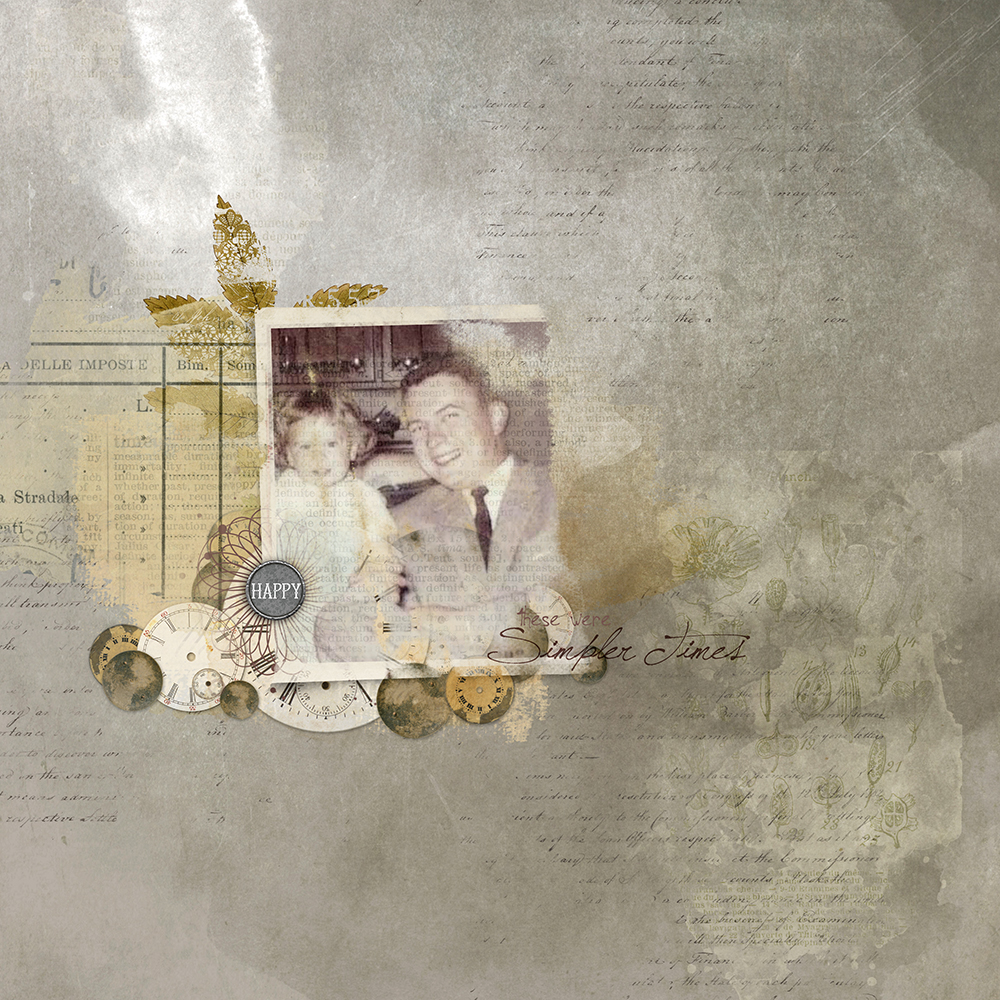 Katie has generously provided a nice freebie package to help get your creativity going. Please post your pages in the Let's Blend Challenge Gallery and the May Challenge Participation Thread, so you can earn shopping credits.
Looking forward to seeing your lovely work in the Gallery!