Let's Blend Challenge – Artsy Layered Collage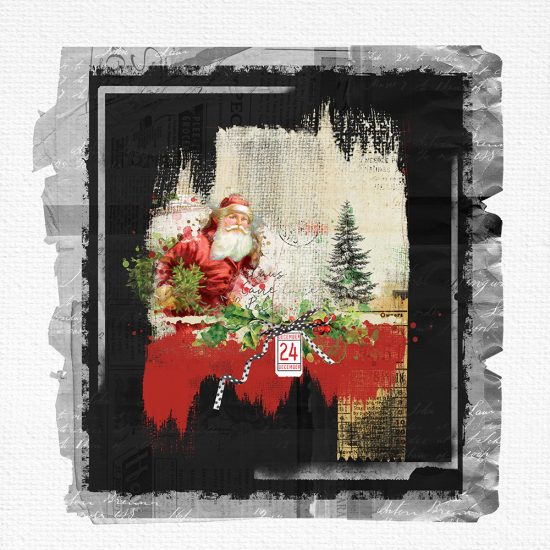 Good Morning from Arizona and welcome to the November Let's Blend Challenge. I am fascinated by the collages, but find it a bit challenging to get started with the process. Katie's Artsy Layered Collages are the perfect way to get the creative juices flowing. They are the perfect blend between a mask with layered elements and brushes added in. What I love about them is each portion is on its own layer and it lends to a lot of creative freedom when designing your page. Here area couple of examples:
Here I took the collage and clipped a couple photos to each layer and then recolored the other layers by clipping paper to them. I changed out the ticket portion of the collage and added some stitching, as well as a different botanical. Here are the products I used: Walden Solids, Vintage Artistry Hike Solids, Color Swatch Grove Papers, Color Swatch Grove Collage Sheets, Artsy Blend Layers Leaves No. 1, Color Swatch Grove Ephemera, Color Swatch Grove Transfers No. 5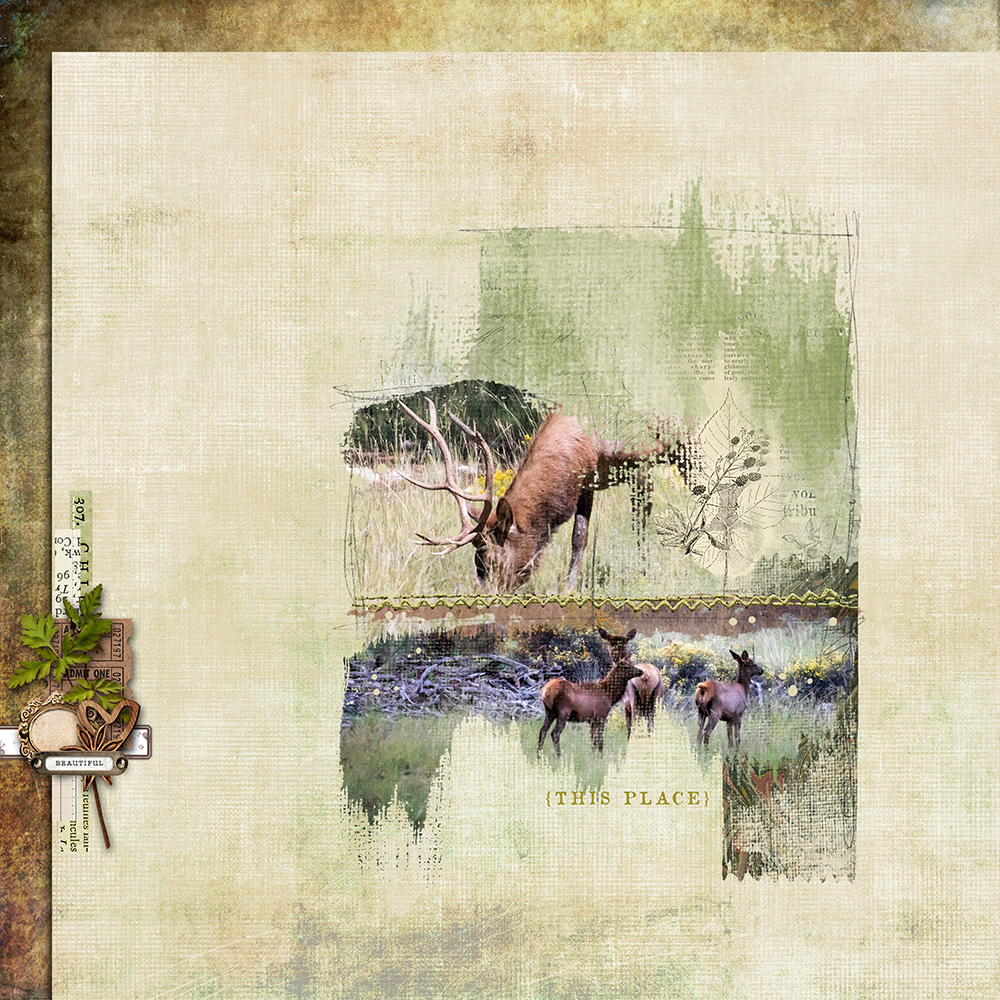 The next page uses the same collage, but with a Christmas flare. I changed out the botanical and added elements and clipped the Santa transfer to one of the layers. By brining in the page blend, and keeping it black it made the whole collage pop. Here are the product links in addition to the collage: Anchors Away Solids, Page Blends No. 1, Christmas Spectacular Paper Pack No. 2, Christmas Spectacular Color Wash Transfers, Christmas Spectacular Ephemera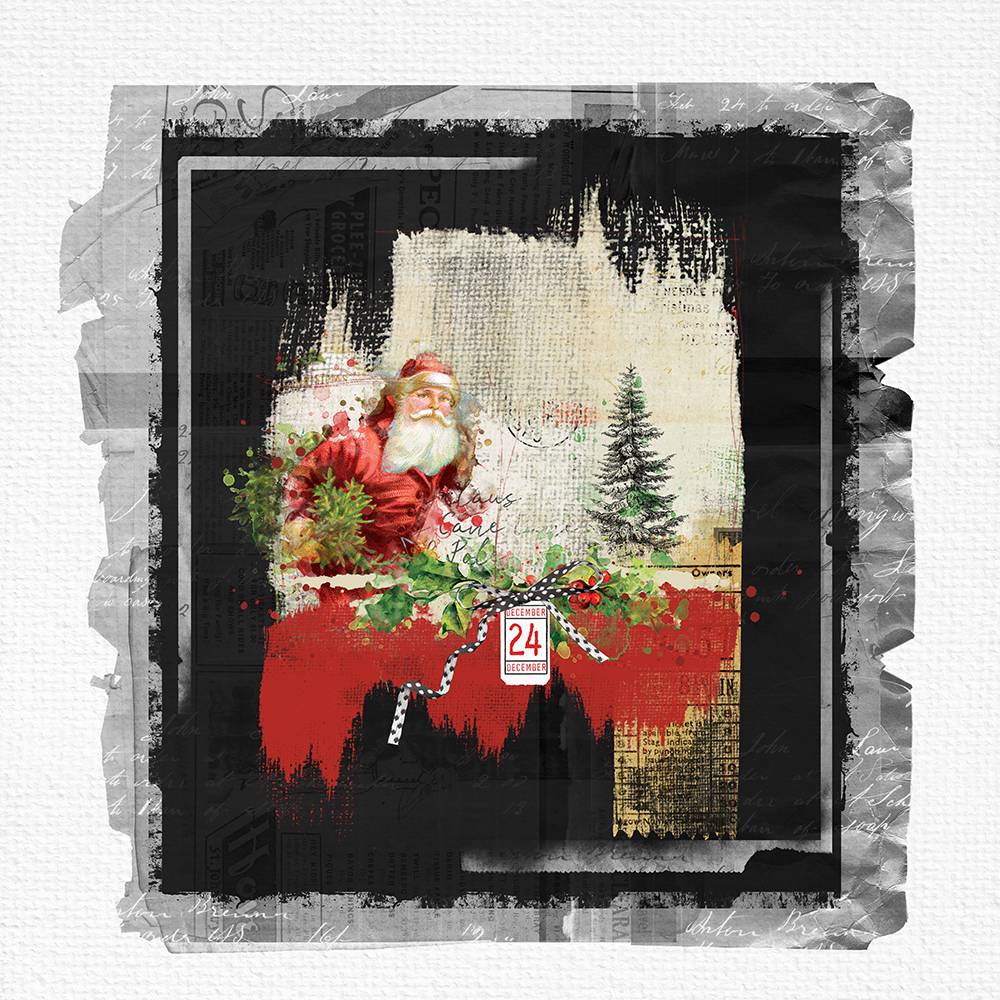 Katie has generously provided us with a FREEBIE, and you can use all or part of it if you choose. Don't forget to post your layouts in the Let's Blend Challenge Gallery, as well as the November Challenge Participation Thread, to earn store rewards.
The possibilities are endless with these collages. I hope you can join in on this challenge and I can't wait to see your work in the Gallery.
Joanne