January Color Challenge: Ice Ice Baby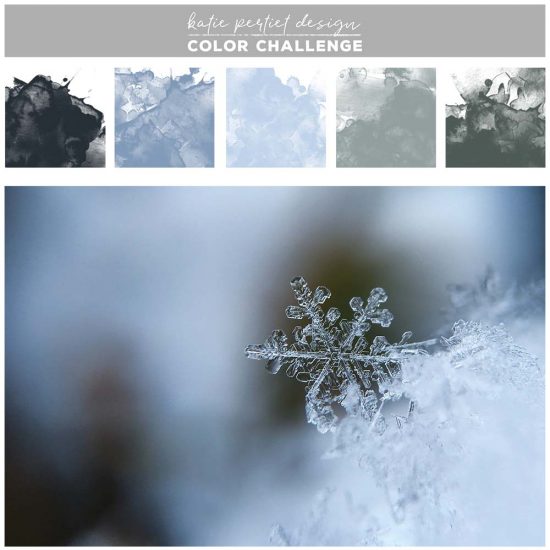 We have had quite the winter of subzero temperatures already! During our recent trip to Calgary for Christmas, the temperatures slipped to below -40 degrees(-40C is equal to -40F) with the windchill factor. It is so cold that your eyelashes freeze together as soon as you go outside and blink. Don't get me wrong, the scenery is absolutely stunning with bright sunshine and blue sky forever…you just can't go out with exposed flesh which means lots of layers and bundling up!
This is our inspiration for the first Color Challenge of the year! Dig out the blues, greys and whites as we showcase icy colours of the month.
Fran joined the challenge with this really cool page that uses a photo with different opacities. Really great effect!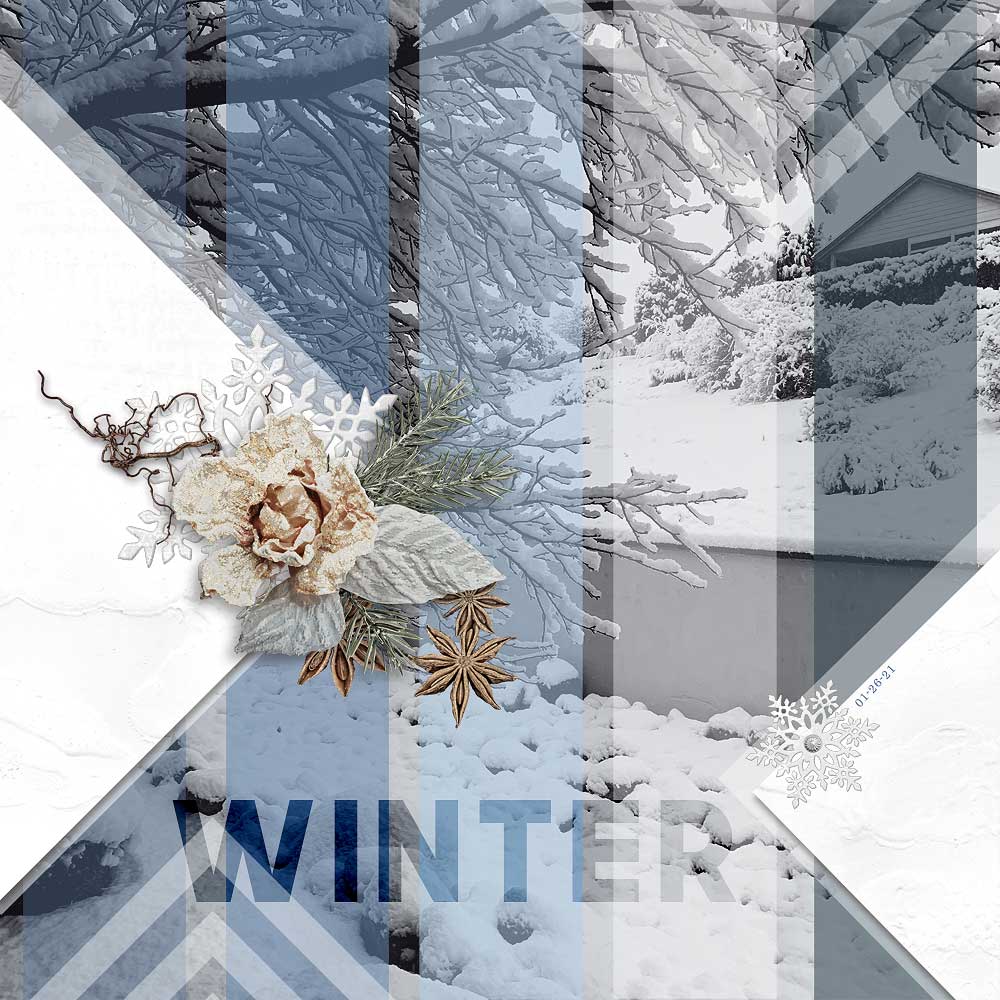 Supplies Fran used:Textured Whites Paper Pack 03, December Sparkles Scrapbooking Kit, Peace and Joy Ephemera, Evergreen Season Scrapbook Kit, Seasons Finest Scrapbook Kit (muted).
Erin captured a great photo of her son doing an awesome job helping to shovel!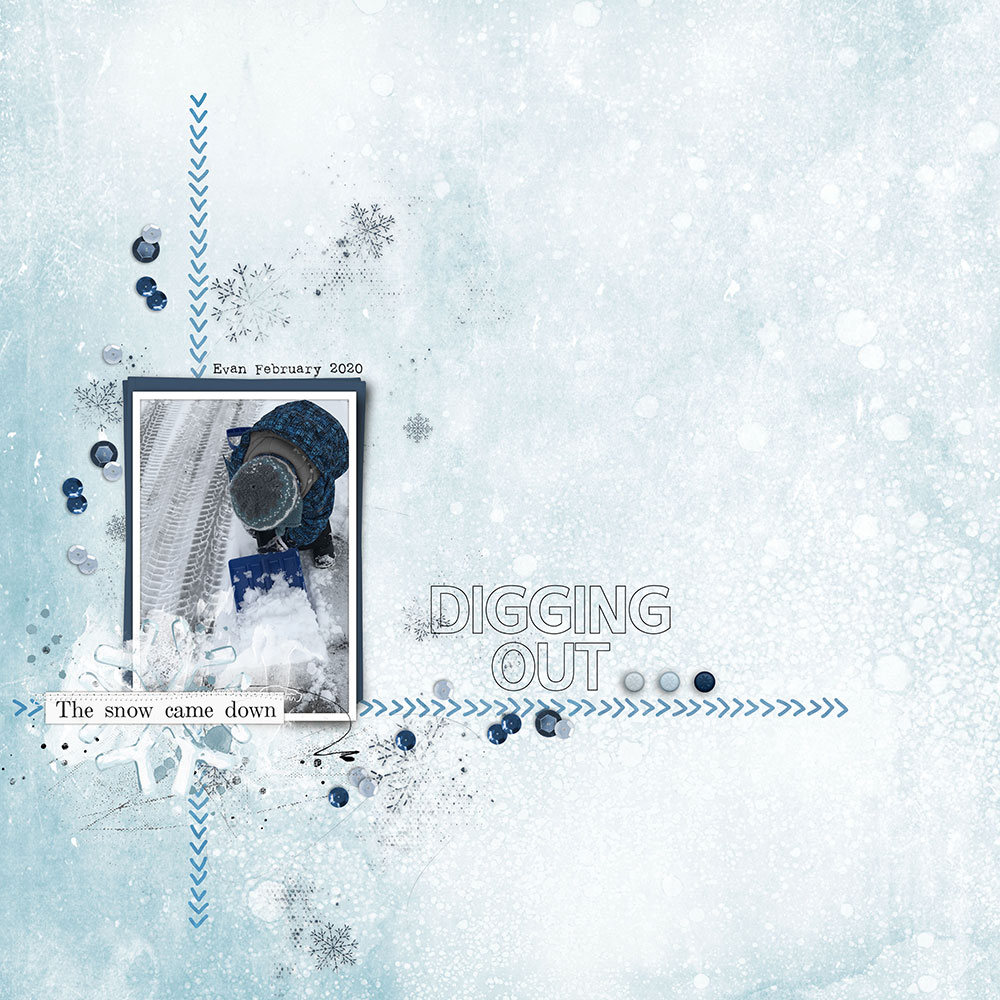 Products used: *Coming Soon* – Outlined Sentiments 04, Arctic Frost Element Pack, Arctic Frost Sort of Solids Paper Pack, Classic Side Lift Photo Frames 01, Handdrawn Graphic Strips Brushes and Stamps 01, Winterized Clusters Brushes and Stamps 01, Readymade Layers: Winter Clusters 09
Jana also went with a winter theme and scrapped a photo of her daughter skating on an outdoor rink! I love the elements that she used and the layering of the background papers.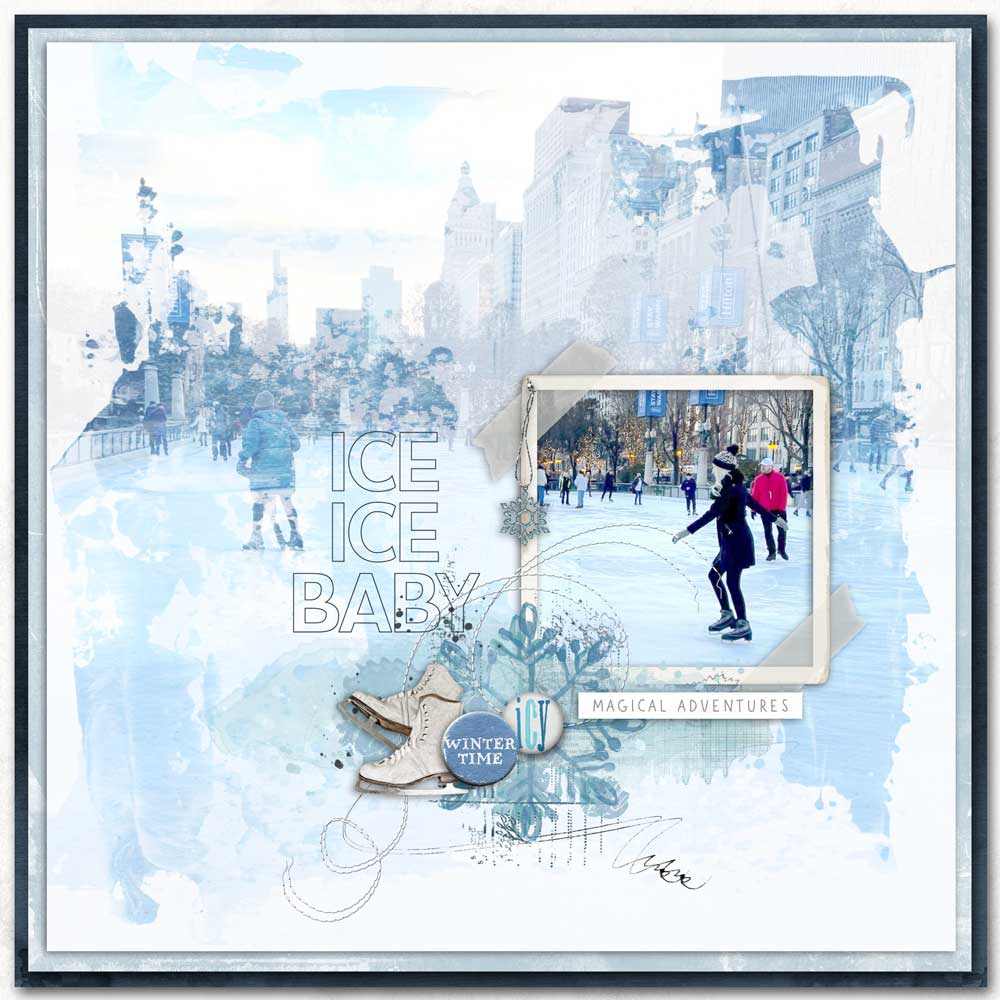 Product Jana used: *Coming Soon* – Vintage Lines Winter, Outlined Sentiments 04, Palette Textures Paper Pack 04, Winter Whites Solids Paper Pack, ARToptions Canvas Paper Pack 03, Vintage Photo Frames 41, Winter Ice Scrapbooking Collection, ARToptions 22 (disc), Readymade Layers Winter Clusters 10.
Jheri went with a non-winter themed page and scrapped this adorable photo!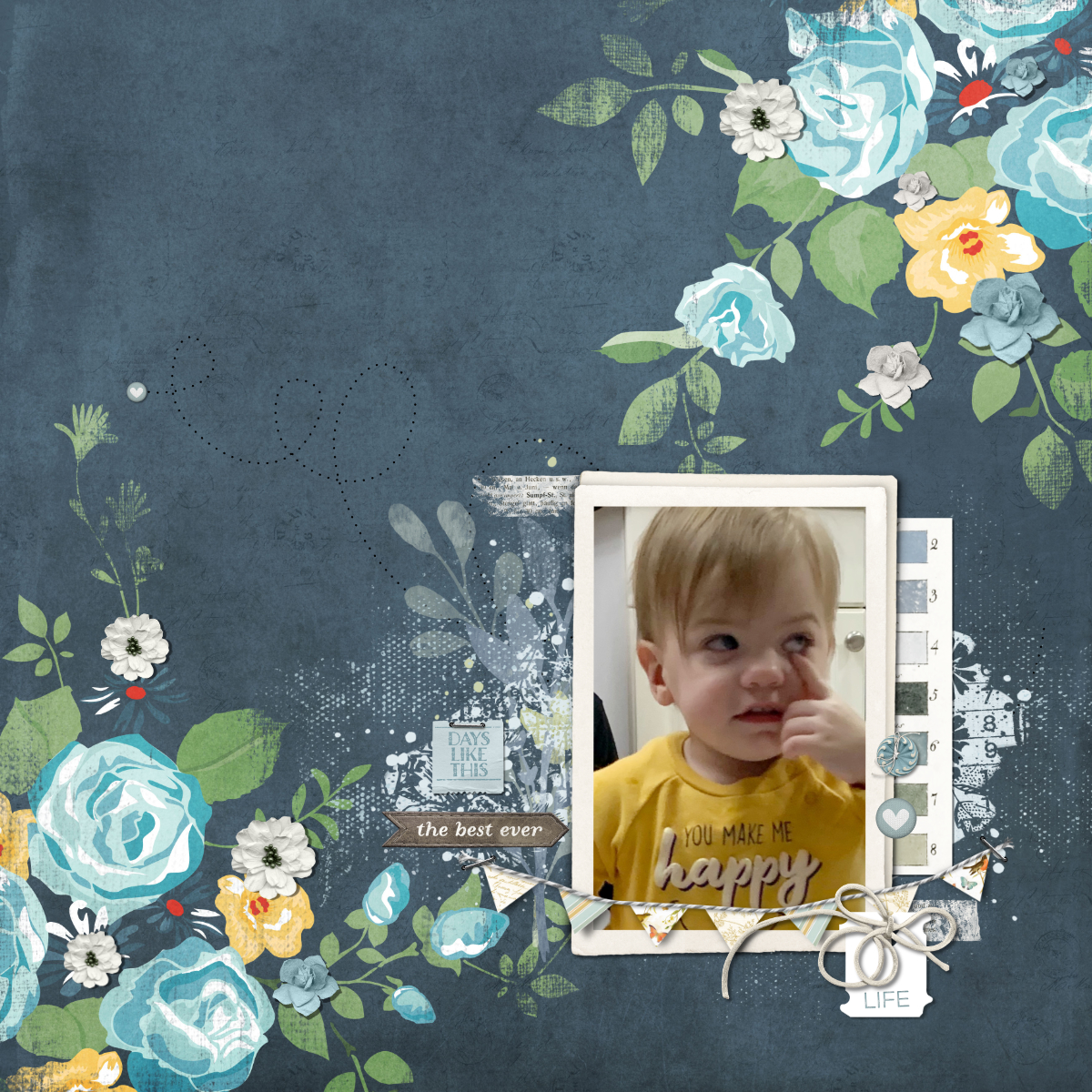 Products used: Twisted Dots No1, Garden Trails Element Pack, ARToption Mini Mix no 2, Monthly Memories Element "Pack 01, Monthly Memories Vol 03 Paper Pack
For my layout, I really wanted to document the extreme cold that we experienced during our trip AND how it didn't stop the kids from playing outside with their cousins!