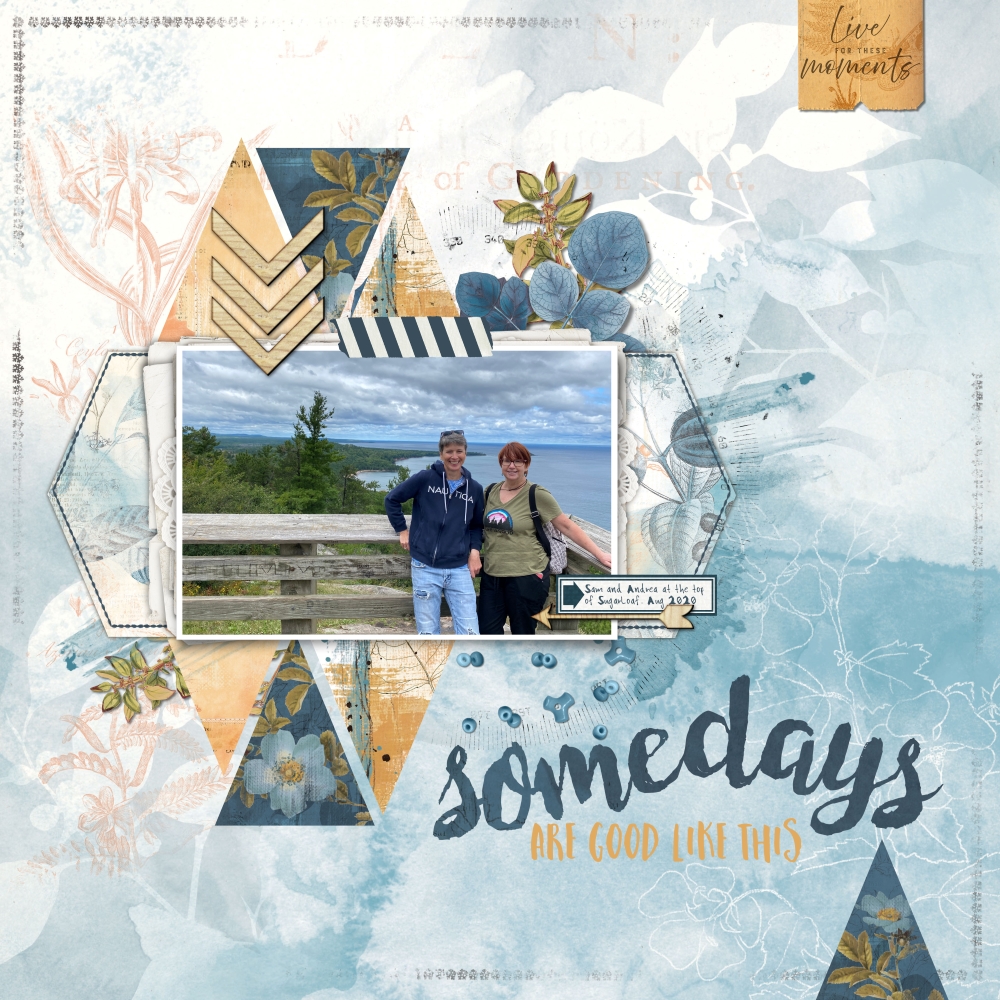 Get To The Point Template MashUp Challenge
While trying to choose two from all the great templates at Katie Pertiet Designs, I came across these two fun templates, one featuring arrows and one featuring triangles. It hit me that they both had lots of points on them so why not feature points! Here are the two templates we will be mashing for this challenge. These templates are included in this Thursday's sale.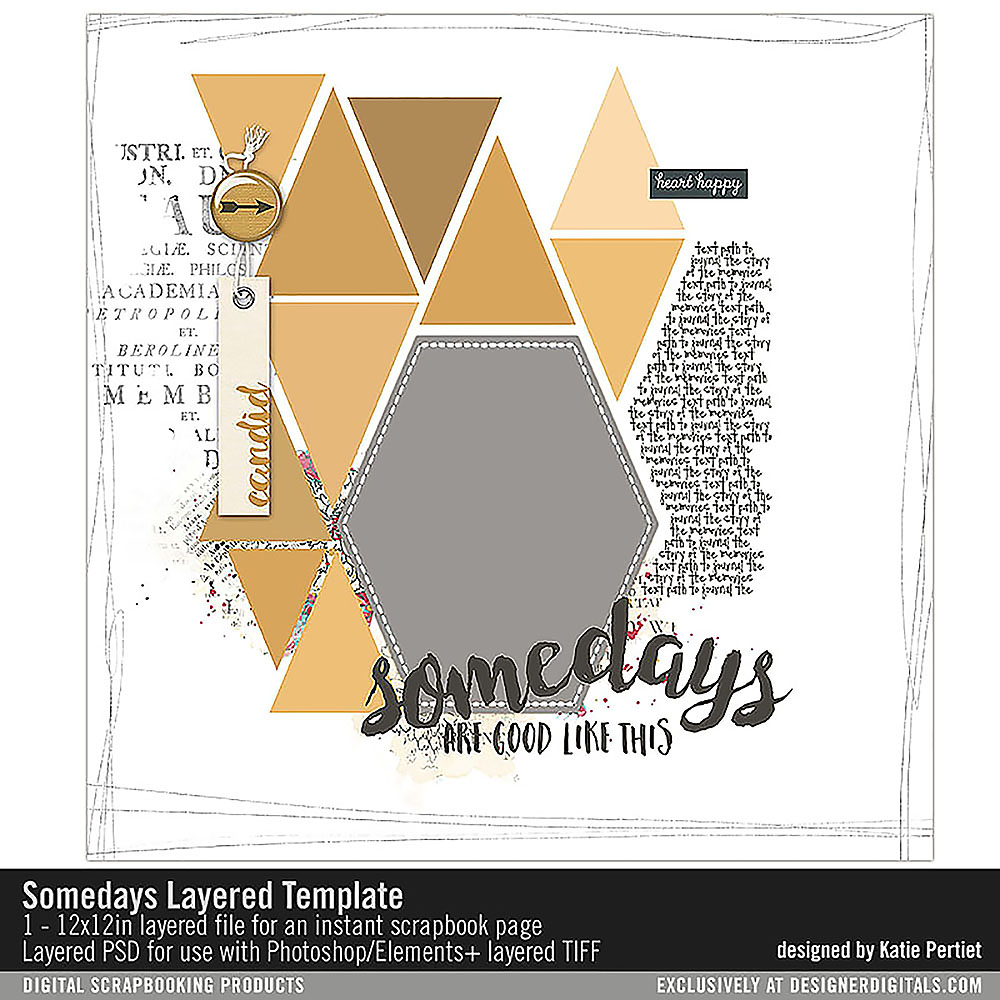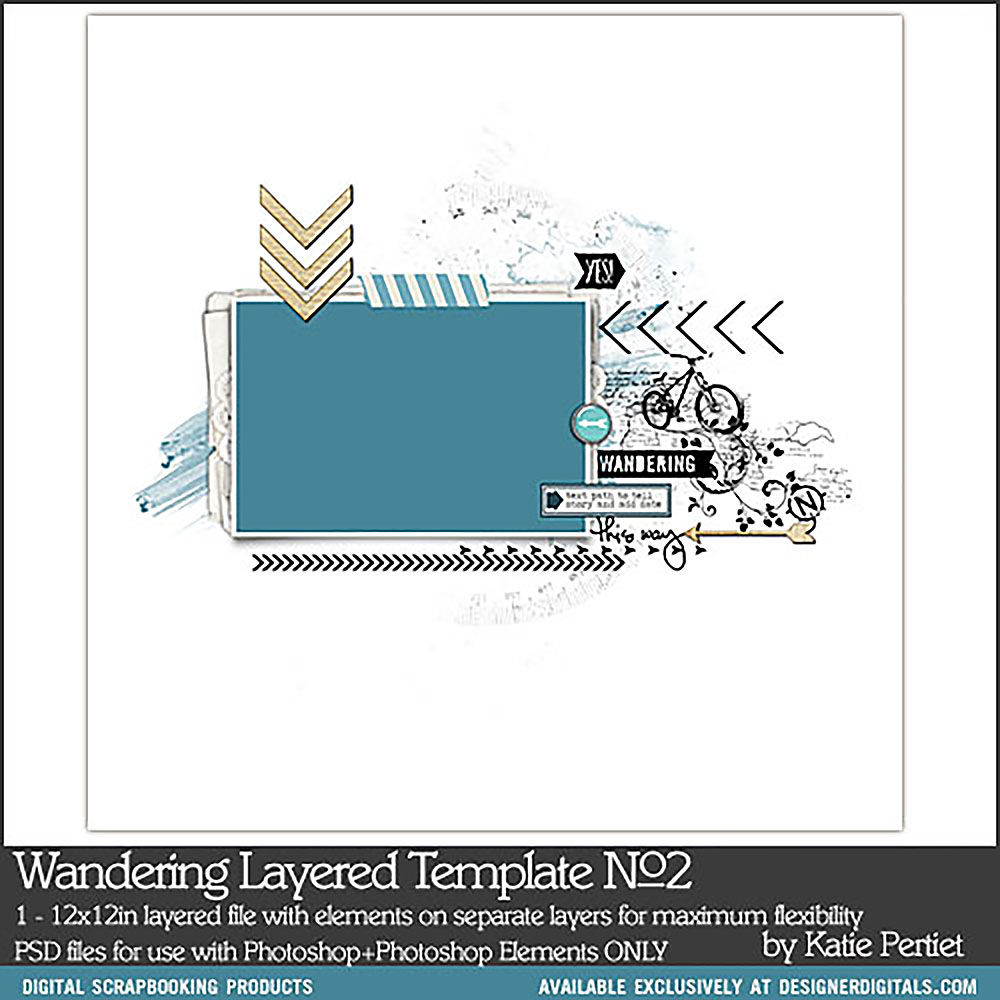 The Creative Team did a fabulous job of supplying us with mashed up template pages for inspiration, starting with this cute page from Amy featuring photos of her darling grandson. I love the story she tells with photos and journaling. She filled in the triangles with a variety of papers, adding color and texture to her already wonderful page.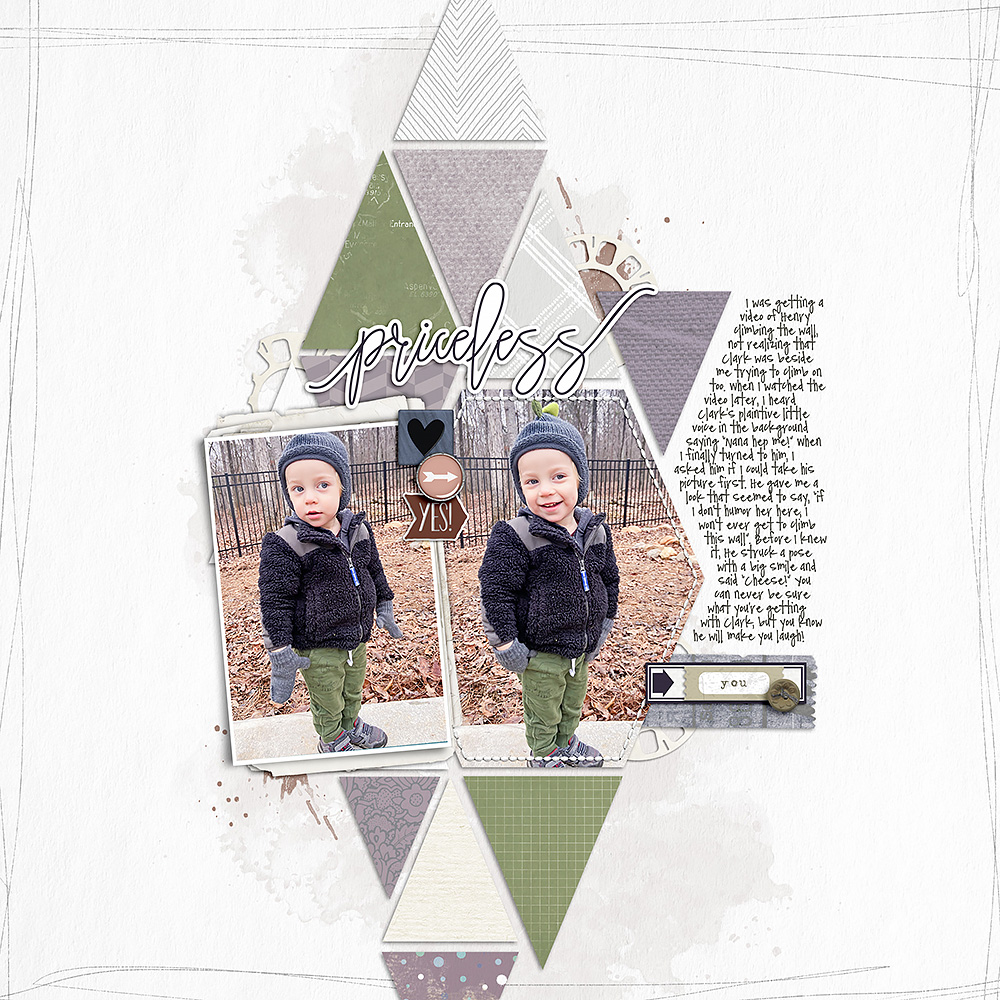 Next is this stunning page from Kate.  Just look at that photo! Wouldn't you like to be there right now? She did a great job of spreading her wonderful photo across many triangles. I really love this look.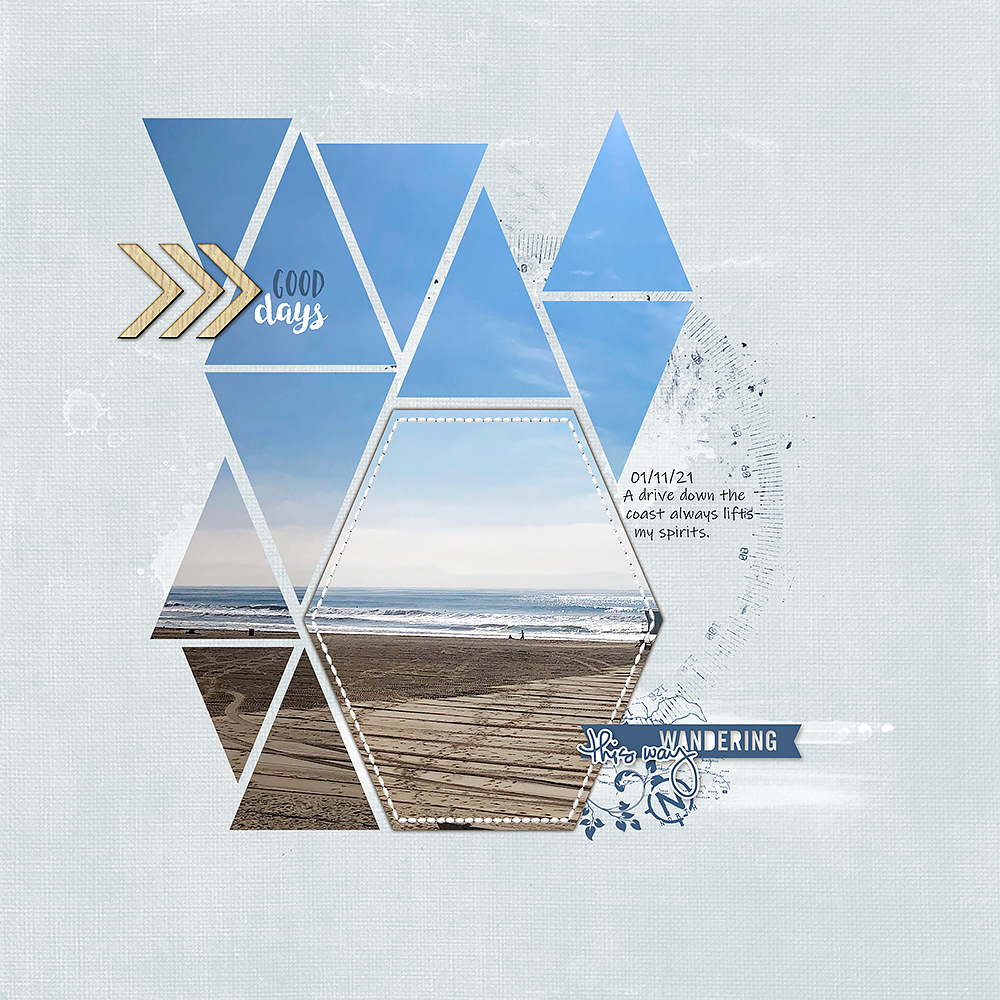 The first thing I noticed about Addie's page is the gorgeous assortment of blues she used to accompany the blues of her photo. The triangles and arrows really draw attention to her great photo.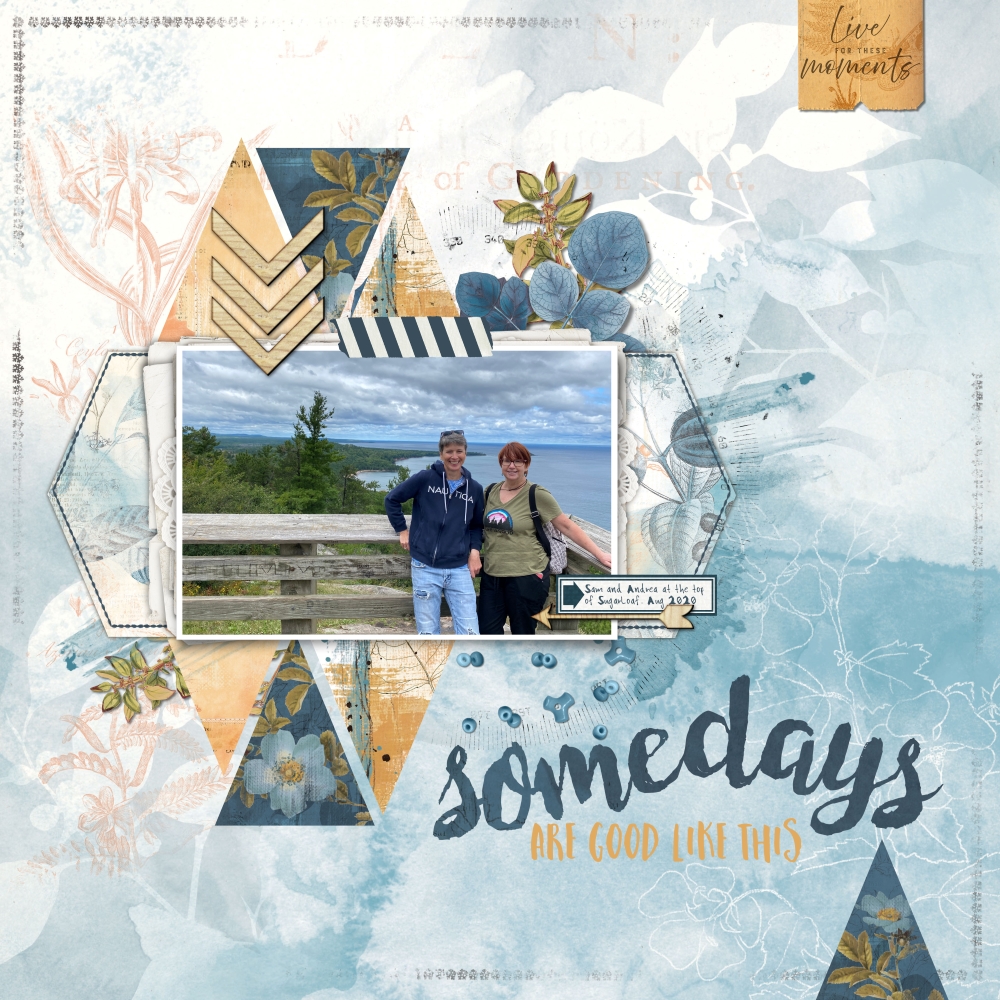 You can tell that many of us are trying to escape the winter by dreaming of beach days. Audrey also scrapped a wonderful picture taken at the beach. What a great family photo! She really did a god job of using tons of elements from both pages and rearranging them to fit her needs. A few beachy additions and her page was complete.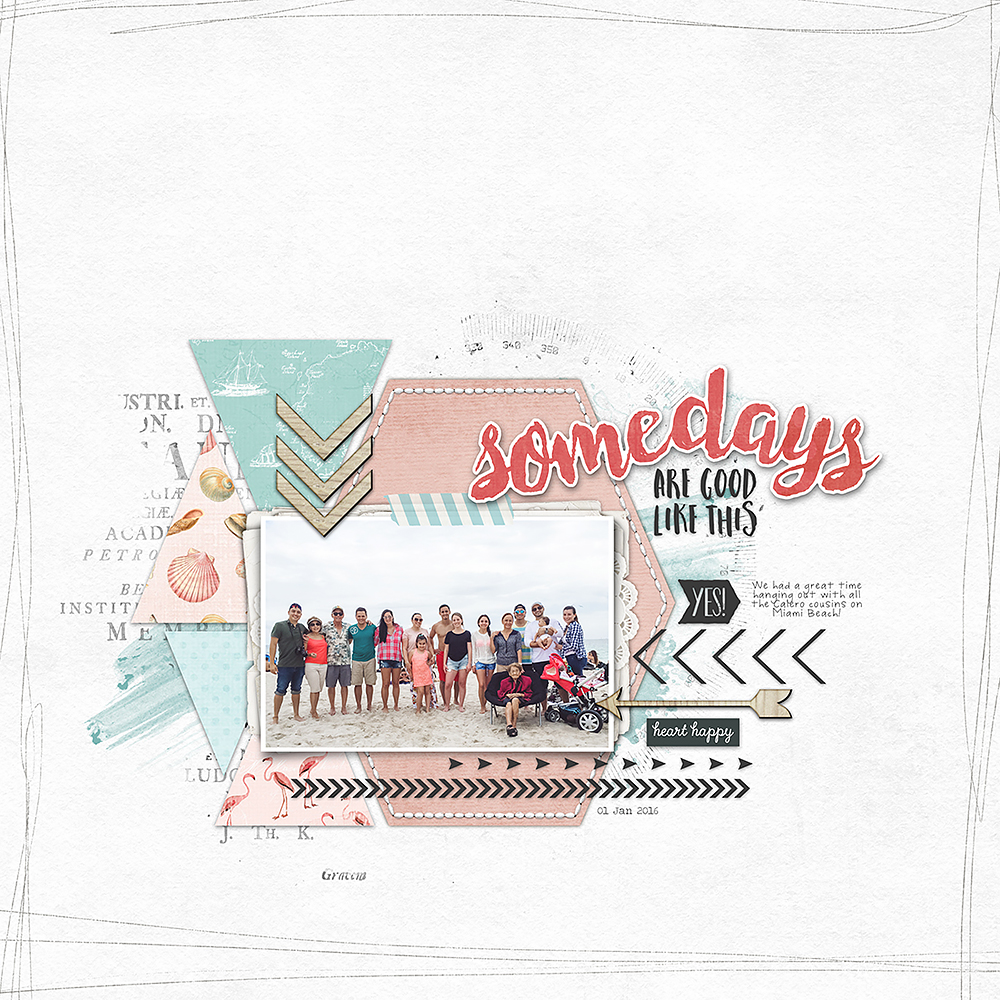 I've been working on a project of going through old photos and I found this one of my sister, my mother and me when our home was being built in 1956. I remember this event so well that I thought it was time to document it. Did you notice the phone number on the equipment?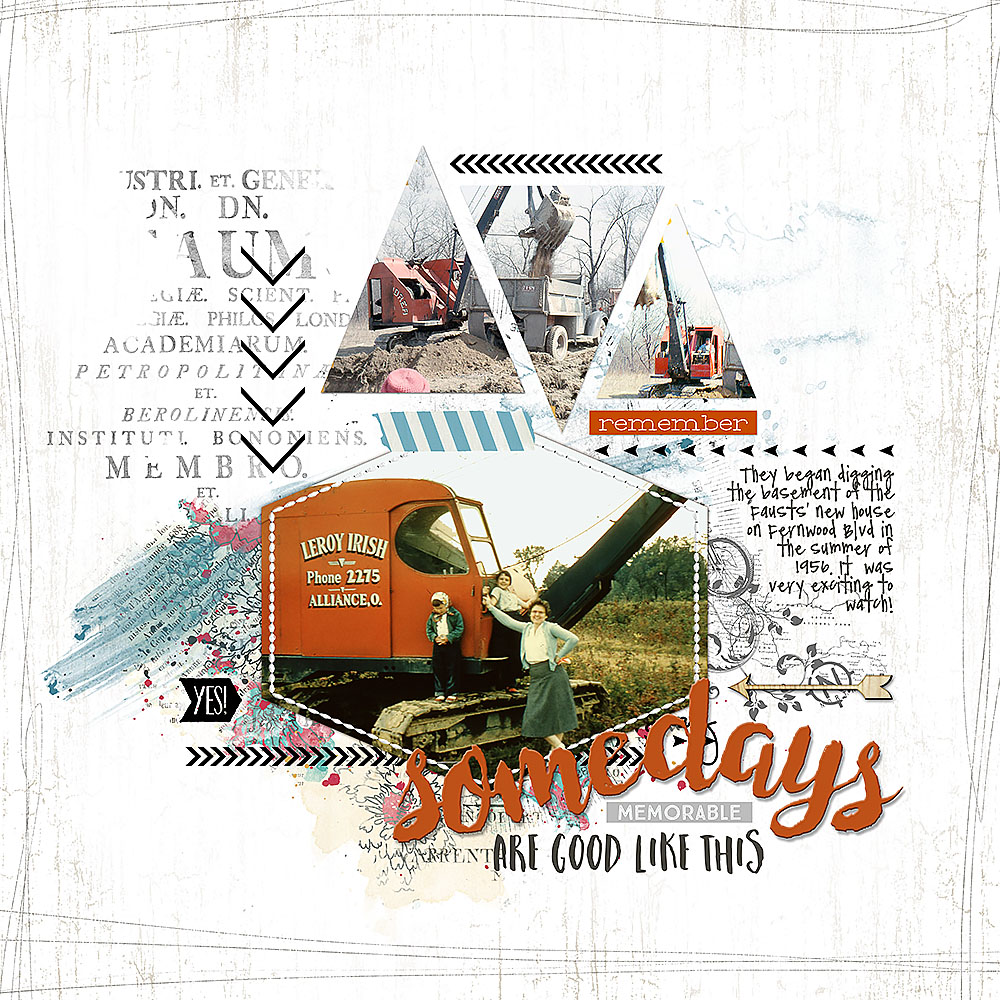 I hope these pages help inspire you to mash these two templates and create your  own page. We'd love to see your page in the Template Challenge Gallery. Also, don't forget to add your page to the January Challenges Sign in page to earn a coupon code to the KPD store. Happy mashing!