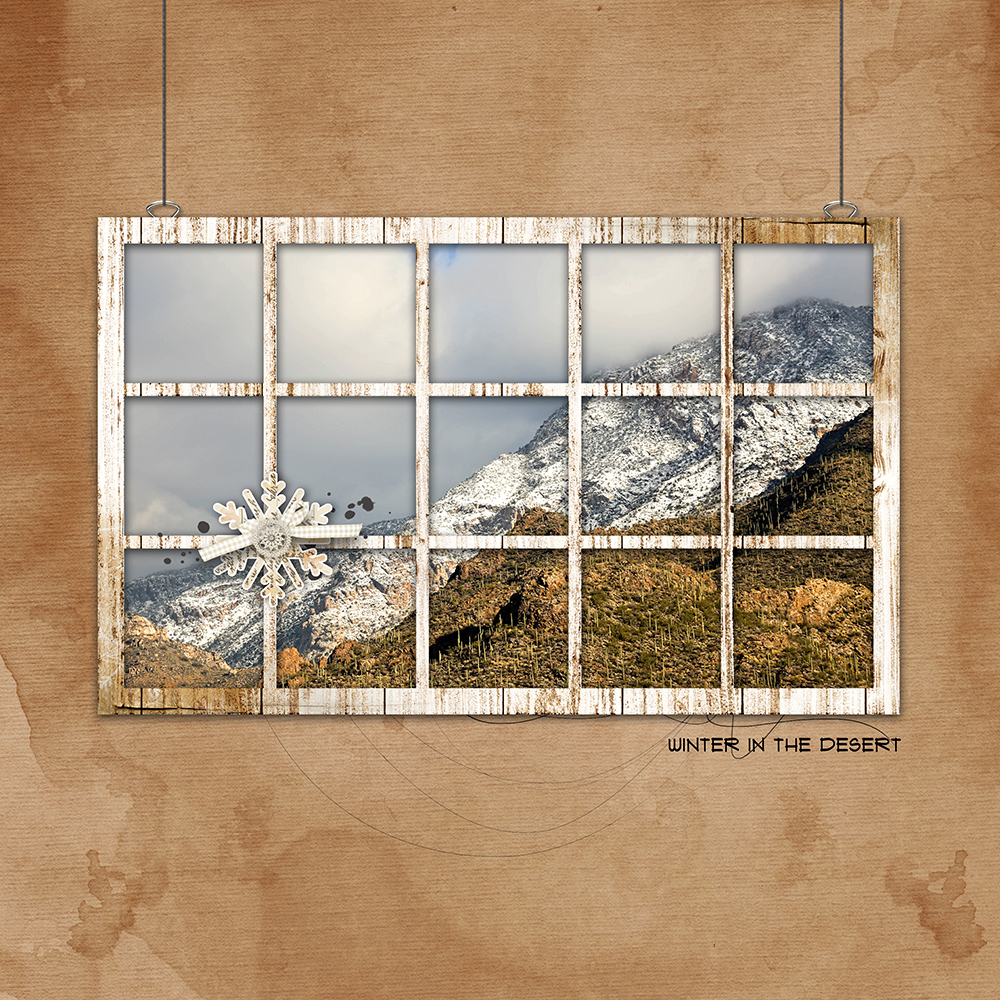 Let's Blend Challenge – Distressing Frames
Happy January 2021! Many of Katie's frames are like an open canvas and I sometimes like to distress or grunge them up a bit. So, that's the challenge this month; we are going to play with different ways to create that look.
My first page here is a photo I took a few years ago of a snow day we had in Tucson. I began with a Wood Veneer Window frame and started playing with different papers to clip to the frame. I ended up using the Farmhouse Christmas solids paper No. 1, and changed the blending mode to hard light. I then took a stack from the Winter Peony collection, clipped it to only the corners of the frame layer and changed the blending mode to multiply.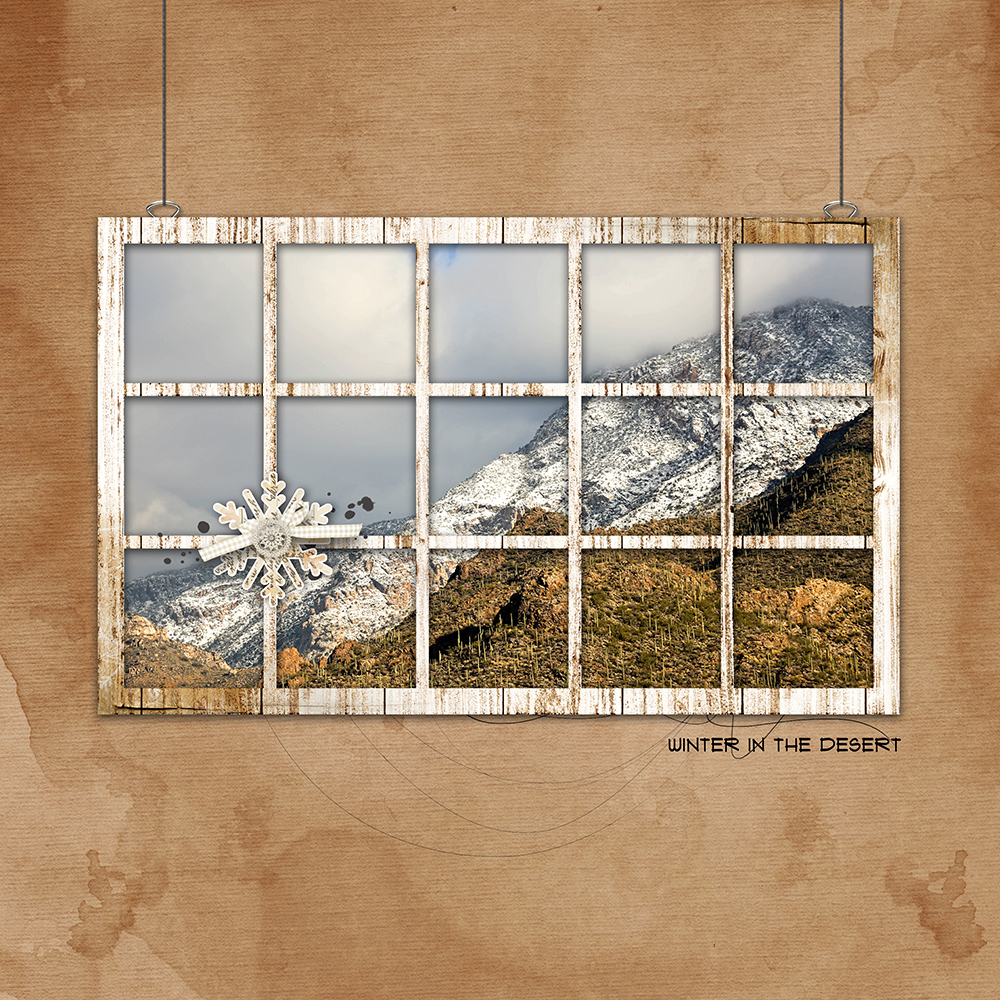 For this page, I used one of the Palette Textures (which are perfect for distressing), placed it over one of the White Washed papers, and clipped them to the Printer's Tray. By changing the Palette Texture paper to Hard Light, and reducing the opacity, it created a grunge type look on the frame.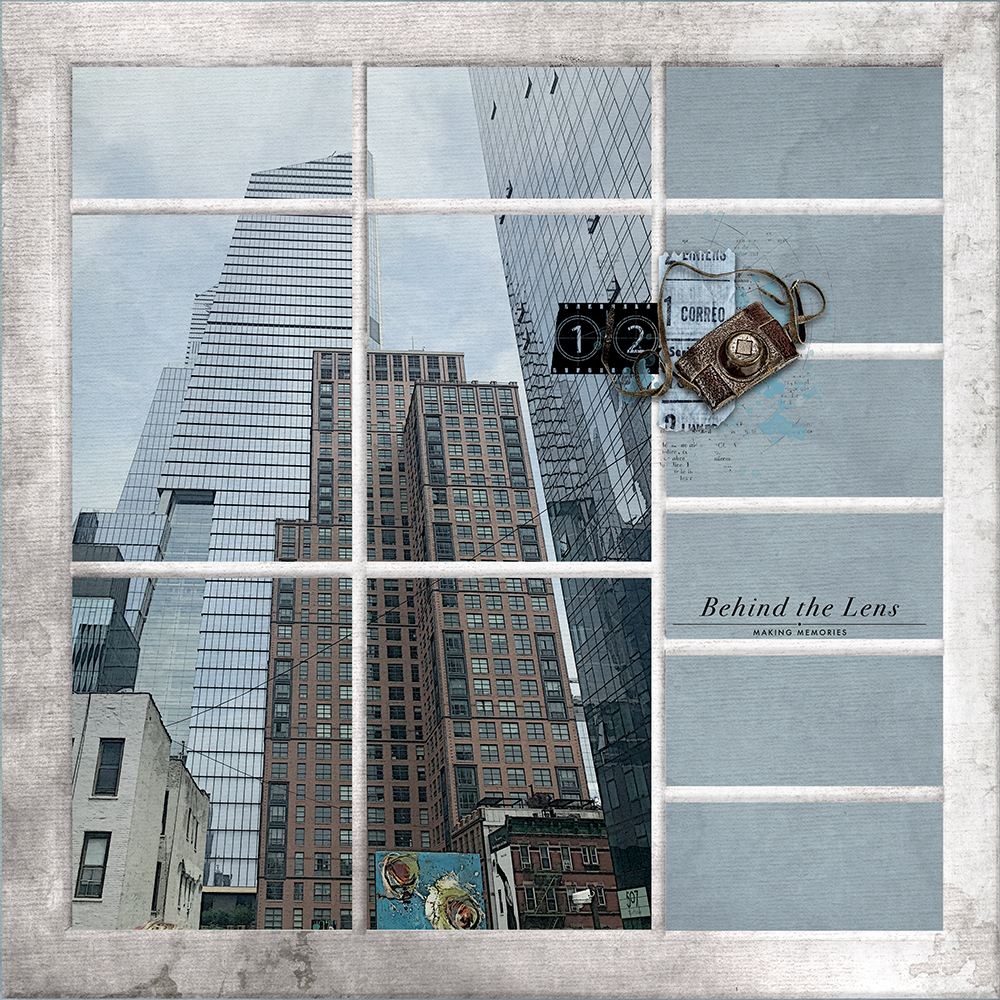 There are so many different ways to grunge stuff up; just let you imagination run wild. Feel free to use all or some of the products Katie has generously provided in the freebie pack. Also, remember to post your pages in the Let's Blend Challenge Gallery, and add your page to the January 2021 Challenges Sign-in Thread in the forums to earn great shopping rewards.