Color Challenge March: Fresh Forest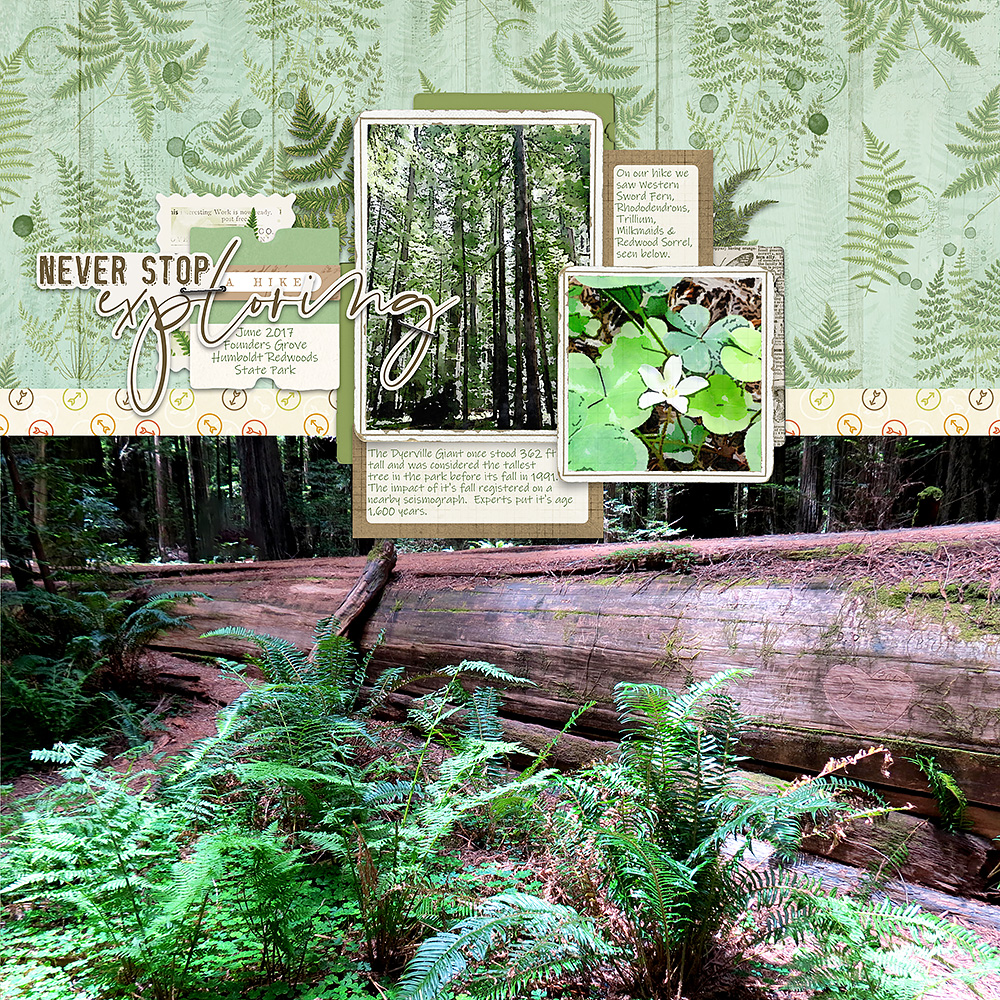 March in Vancouver is like a season unto itself. The new shoots are starting to pop out of the ground and in some spots in the city the cherry blossoms are starting to come out. But then there is the March weather which can be bitter cold, wet and windy, reminding us that it is NOT yet spring.
So for this month's Color Challenge, I have included a range of colors that really resonate with me at this time of year. There is the grey of the sky and the different shades of green, paired with a deep brown for all the pinecones that haven't been raked up! Think about spring in the forest! Here are some images to get you thinking!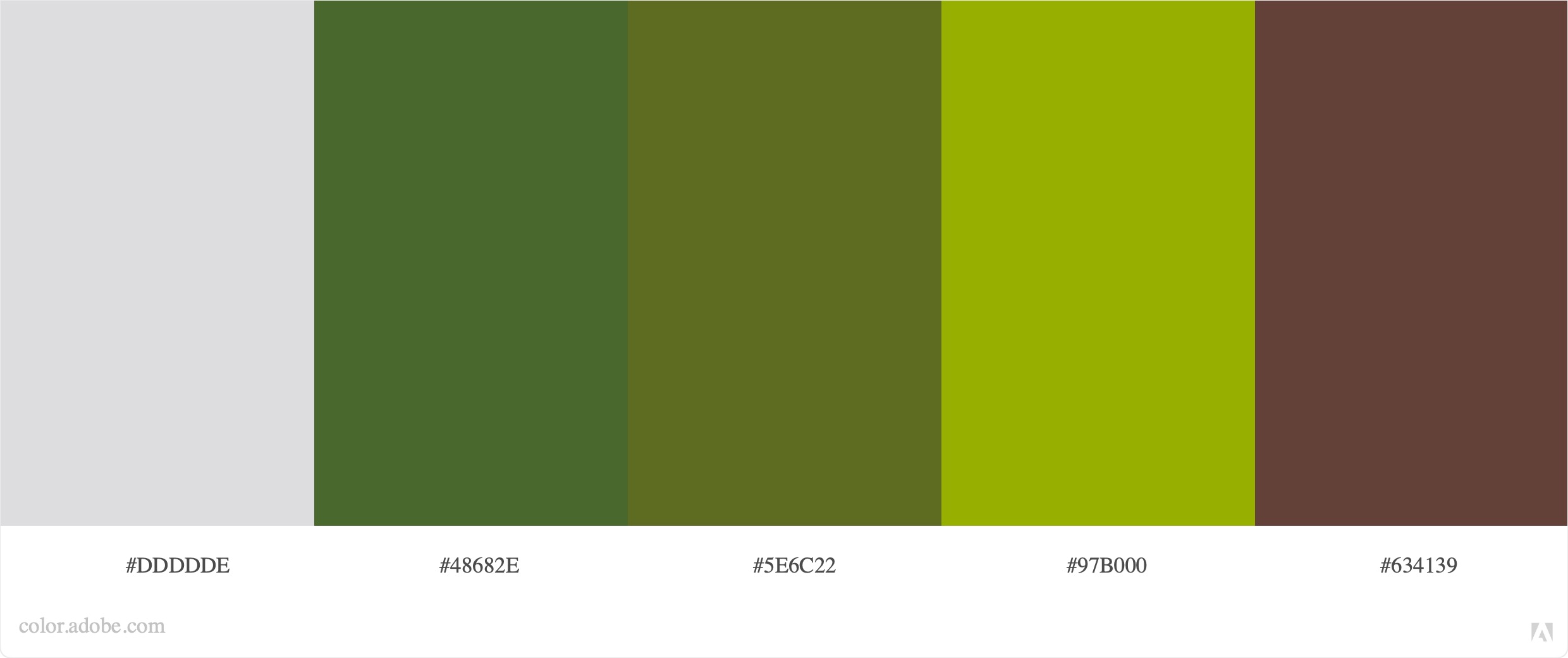 A few of our very talented Creative Team and Guest Creative Team members jumped on board to help get us inspired. Addie created this very sweet page with her cat that goes on walks in the forest!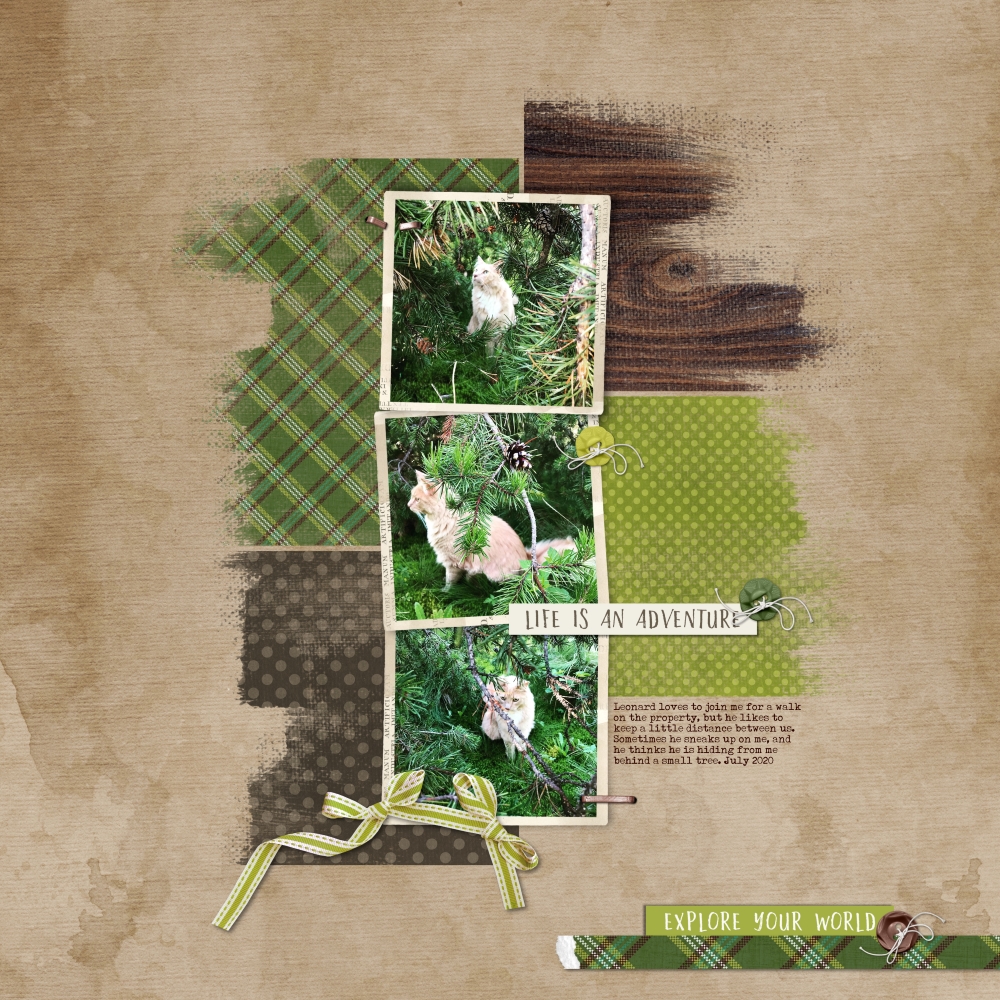 Supplies used: Painted Window Frame Layers 03, Photo Clusters 54, Palette Textures Paper Pack 03, Fallen Trails Scrapbooking Kit, Outdoor Adventure Mini Kit, Forever Fall Solids Paper Pack.
I love how Rachael used the page wrap on her page and that cute wooden heart is just perfectly placed in the title – so clever!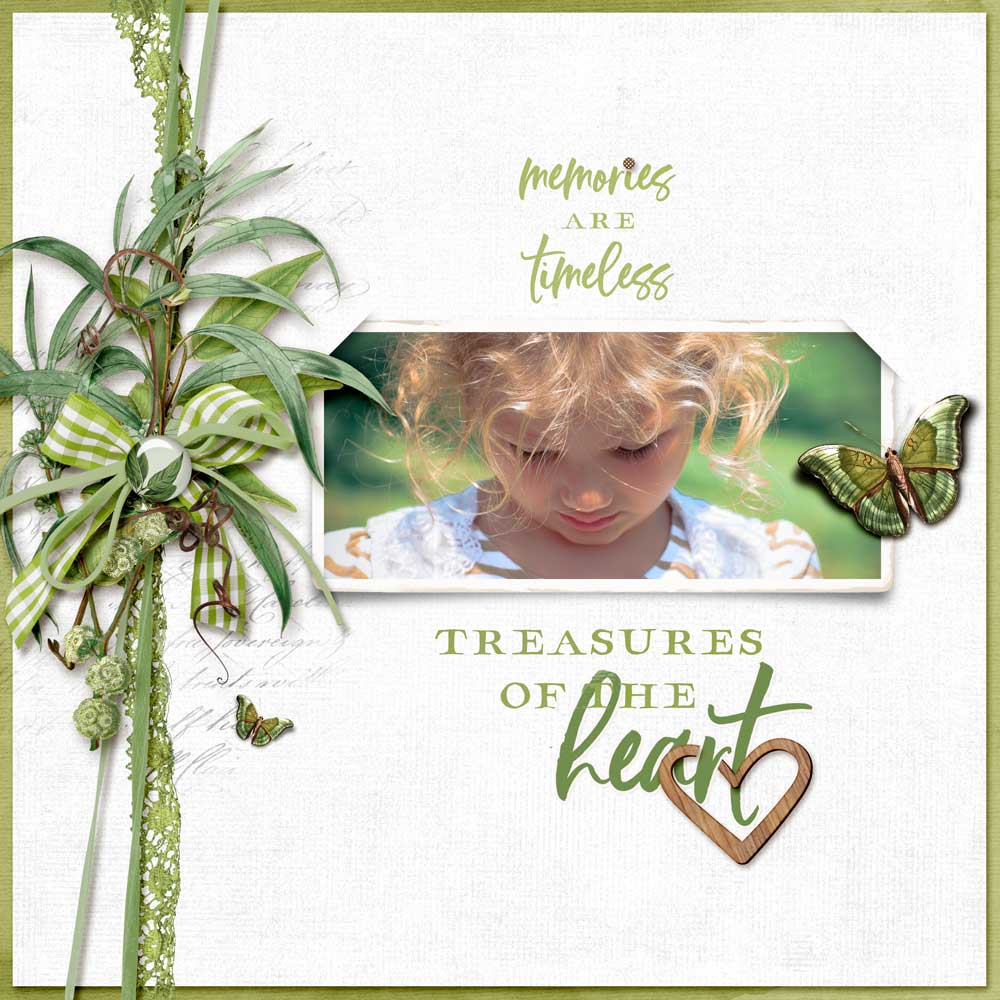 Products used: Wrapped Up LT 04, Ancestry Sentiments, Fastened Frames 10, Palette Textures Paper Pack 23
Vintage Blendable Layers 32, Vintage Artistry Sage Flairs, Simply Botanicals Stickers 01, Vintage Artistry Blush Ephemera, Spring Meadows Scrapbook Kit, Wood Veneer Hearts 04, Linen Buttons: Little Woodsy, Layer Works 1340, Monthly Memories Paper Pack 05, Wrapped Up Pages Layered Template 02, Wrapped Up Pages Layered Template 01. 
Kate used a big photo of a forest on her page. Can't you just smell the cedar and wet moss!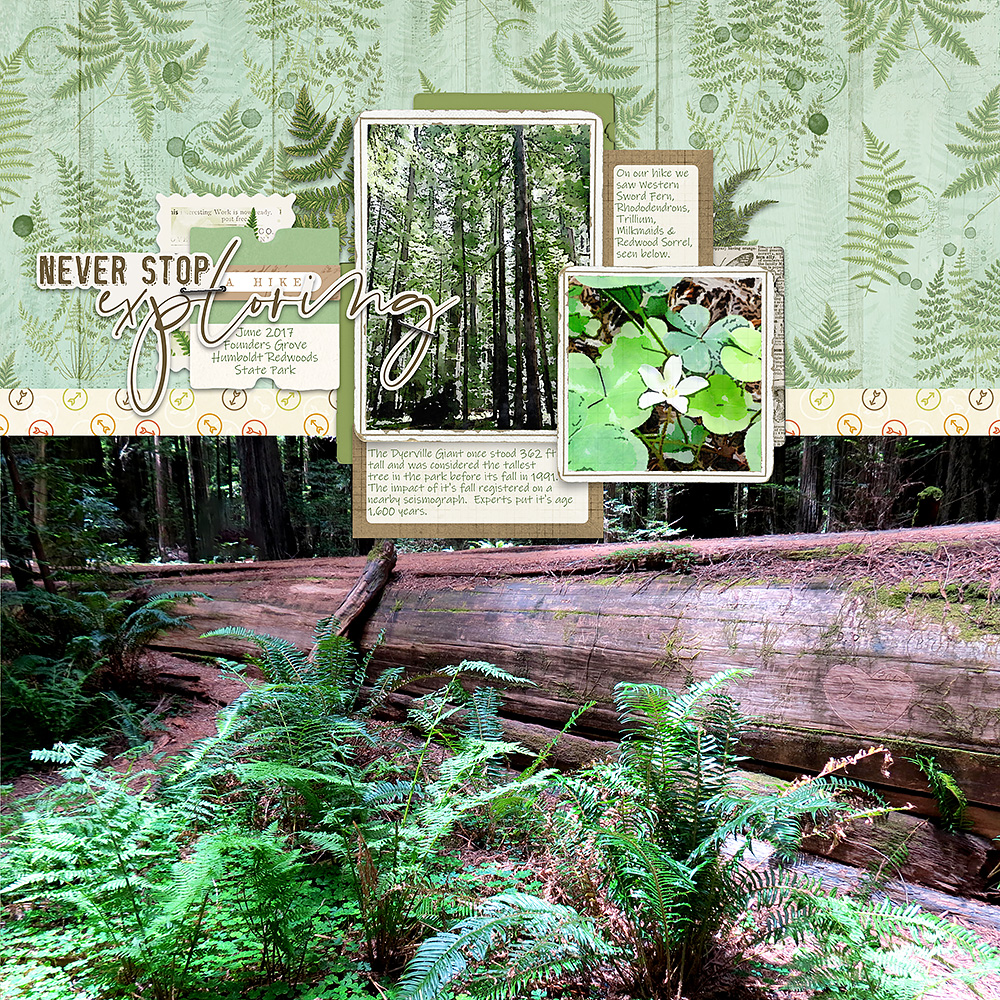 Supplies used on her page: Big Picture Templates Vol3 No10,  Big Picture Templates Vol3 No8 (bits & pieces), Hike More Outdoors Bundle, My Great Escape Element Mix, My Great Escape Sticker Pack 03, Meriam Ridge Elements – slide frames.
And for myself, I documented my yearly launch into gardening which usually ends in total failure!!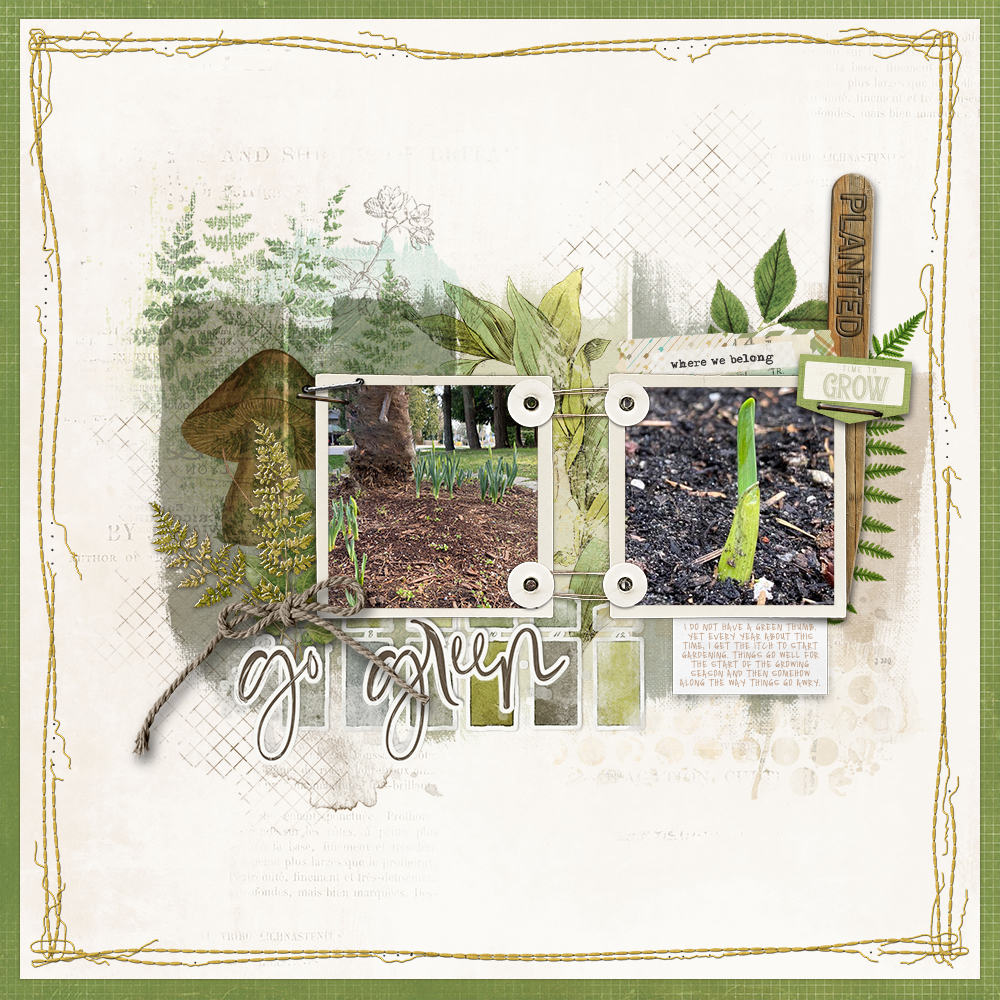 Supplies: Layerworks No.1458, Chalk Sign Sentiments No.07, Messy Stitched Borders: Gold, Lake Lodge Scrapbooking Kit, Watery Bookshelf: Dots 01, Vintage Blendable Layers 32, Vintage Artistry Collectors Ephemera, Monthly Memories Vol. 03 Brushes and Stamps 03, Watery Grids Brushes and Stamps 09, Stitched Journalers 03, Garden Stakes: Words, Hike More Outdoors Scrapbook Kit, Hike More Blendable Layers, Hike More Checks and Dots Paper Pack, My Great Escape Bits and Pieces, My Great Escape Sticker Pack 02, Palette Textures Paper Pack 03, Palette Textures Paper Pack 13, Vintage Artistry Everyday Solids Paper Pack, Vintage Blendable Palettes 04, Garden Trails Element Pack. 
So I really hope that this has inspired you to create some pages with these lovely spring forest colors! Remember to post your page in the Color Challenge Gallery as well as in the March Challenges sign-in thread in the forum to qualify for awesome product discounts!