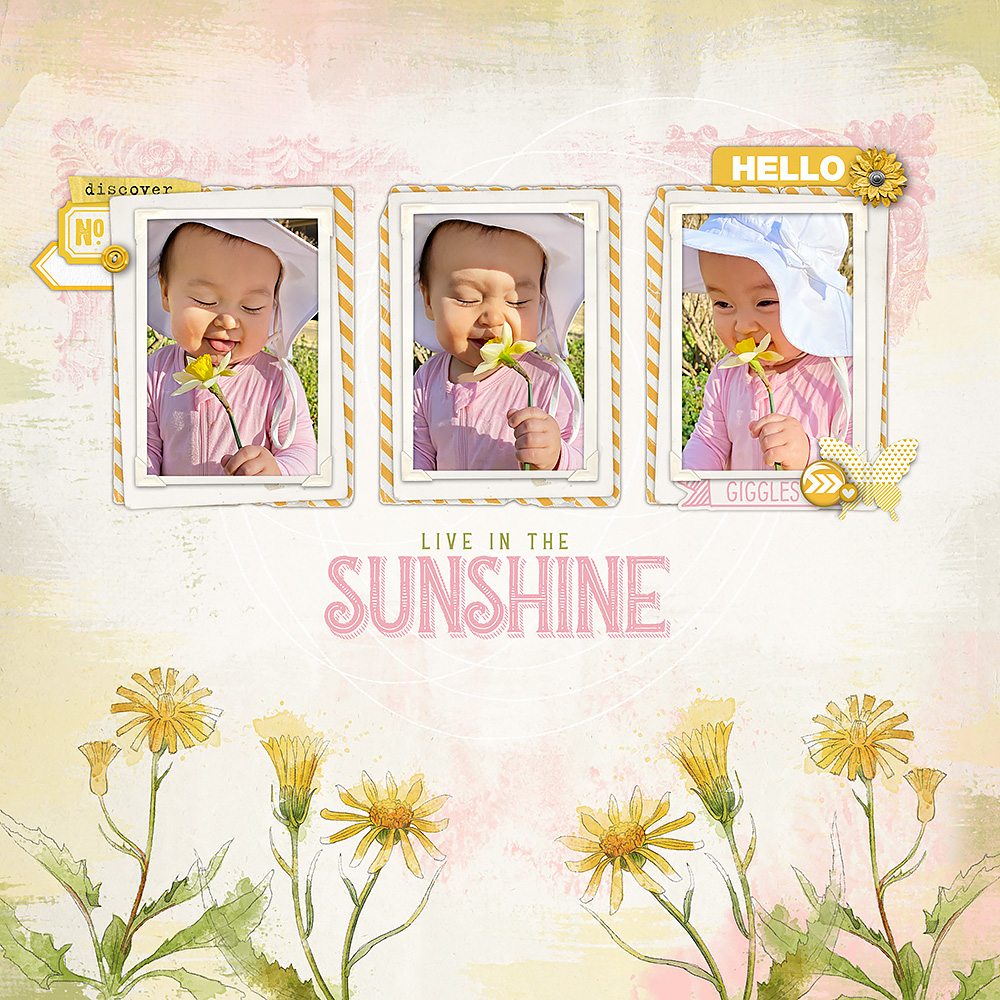 Template Mashup: Sunny Yellow Accents
Welcome to the first Mashup for March!
A sunny shade of yellow has always done wonders for my mood, so, I chose two templates with yellow accents for you to mash for this challenge. If you are new to Template Mashup Challenge, all that is required is that you use parts of both of the templates featured here to create your own unique design. It's really fun to do! Of course, you may use additional KPD supplies to complete your page if you wish. To earn a discount code in our Rewards Program, be sure to post your layout in the Template Mashup Gallery and in the March Challenge Participation thread found in the Forums.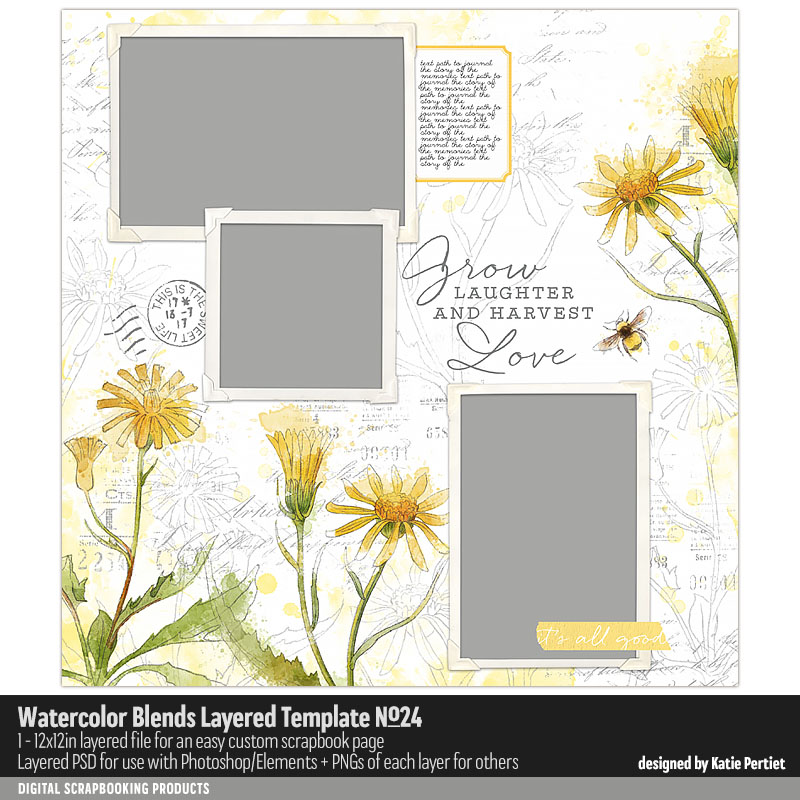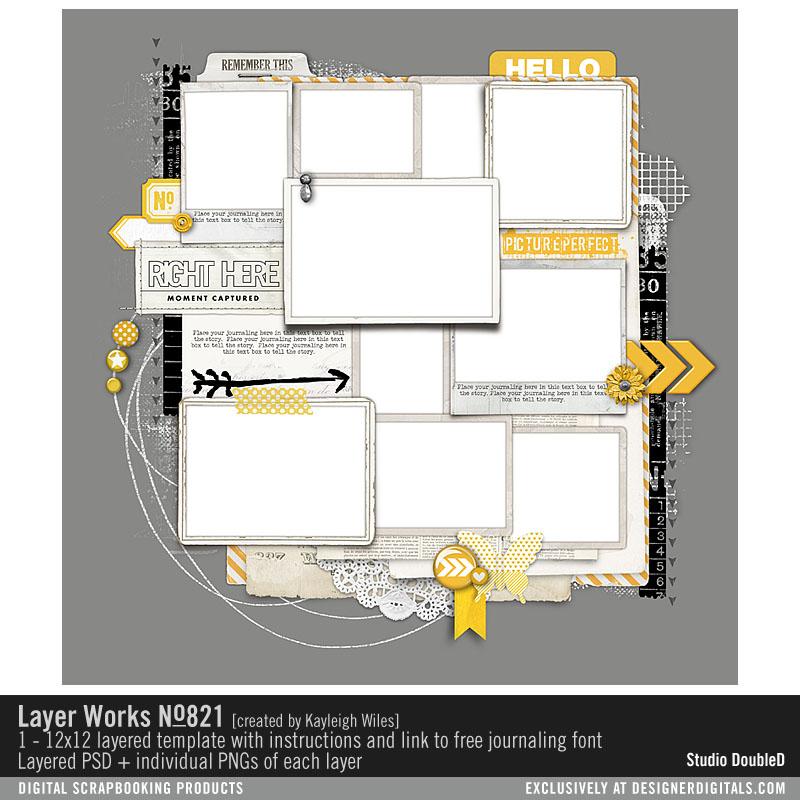 I'm excited to show you five wonderful examples created by the Creative Team to inspire you.
It's always a sunny day when Amy (AmyL) shares photos of her sweet granddaughter! I love the title which is from Chalk Sign Sentiments No. 07.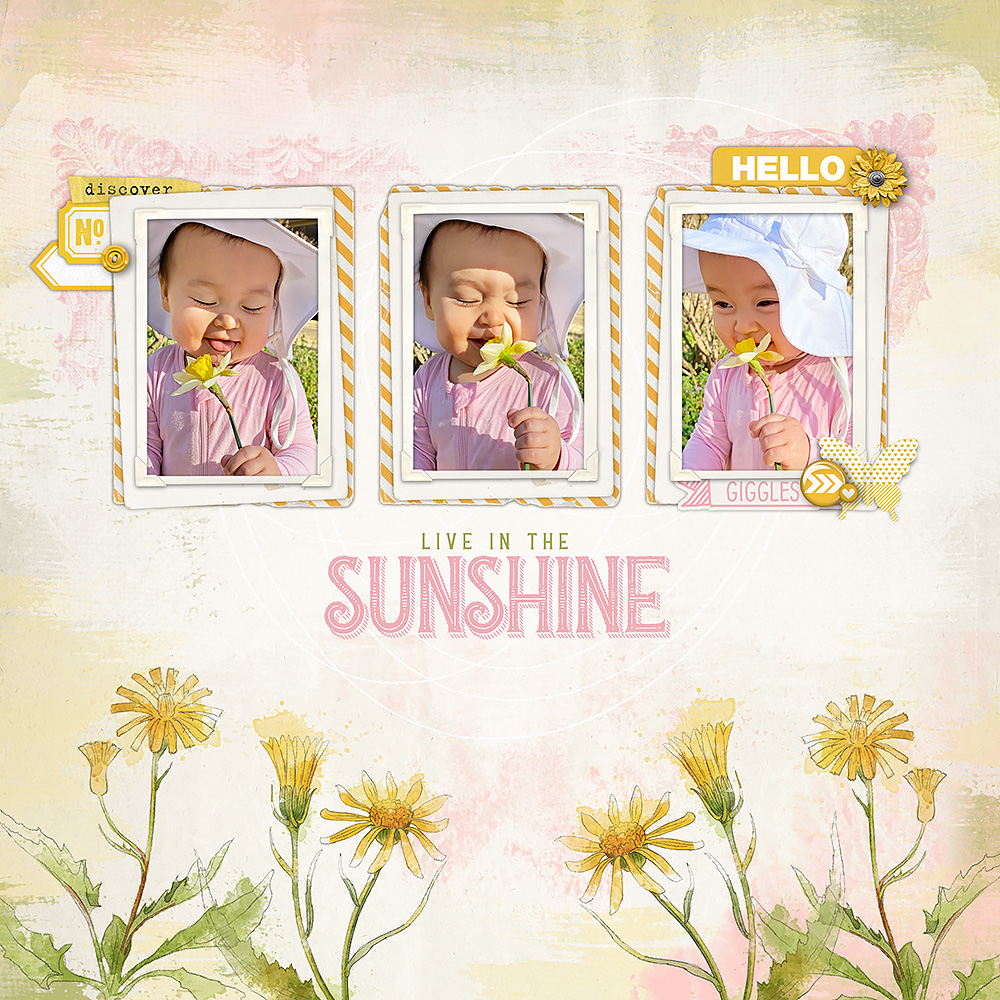 I've always loved the combination of blue with yellow that Kathy (BlackKathy) used to create her terrific Mashup Design. She found those blue flowers and butterflies in Readymade Layers: Spring Clusters No. 01.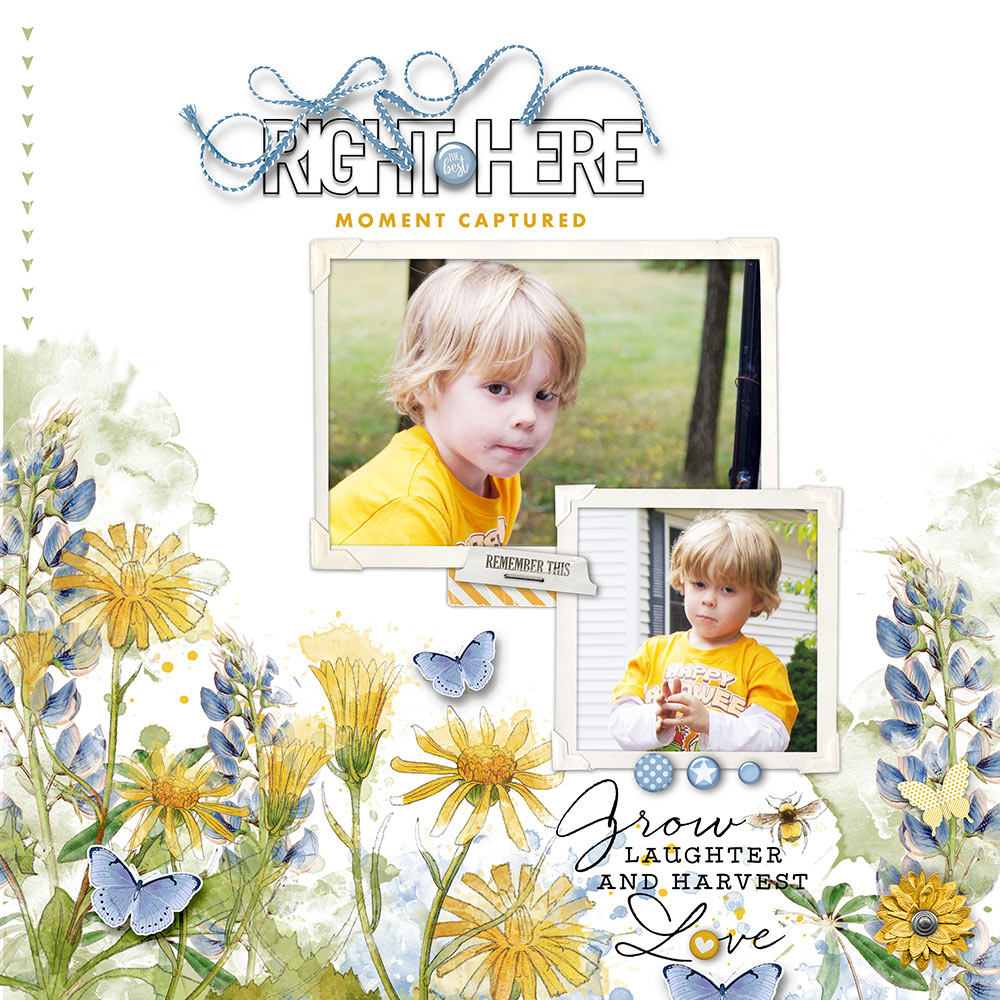 Valerie (Nana_vg) made use of the many photo frames included in the two template to create this fun birthday themed page! She used a paper from Palette Textures Paper Pack No. 22 for her background.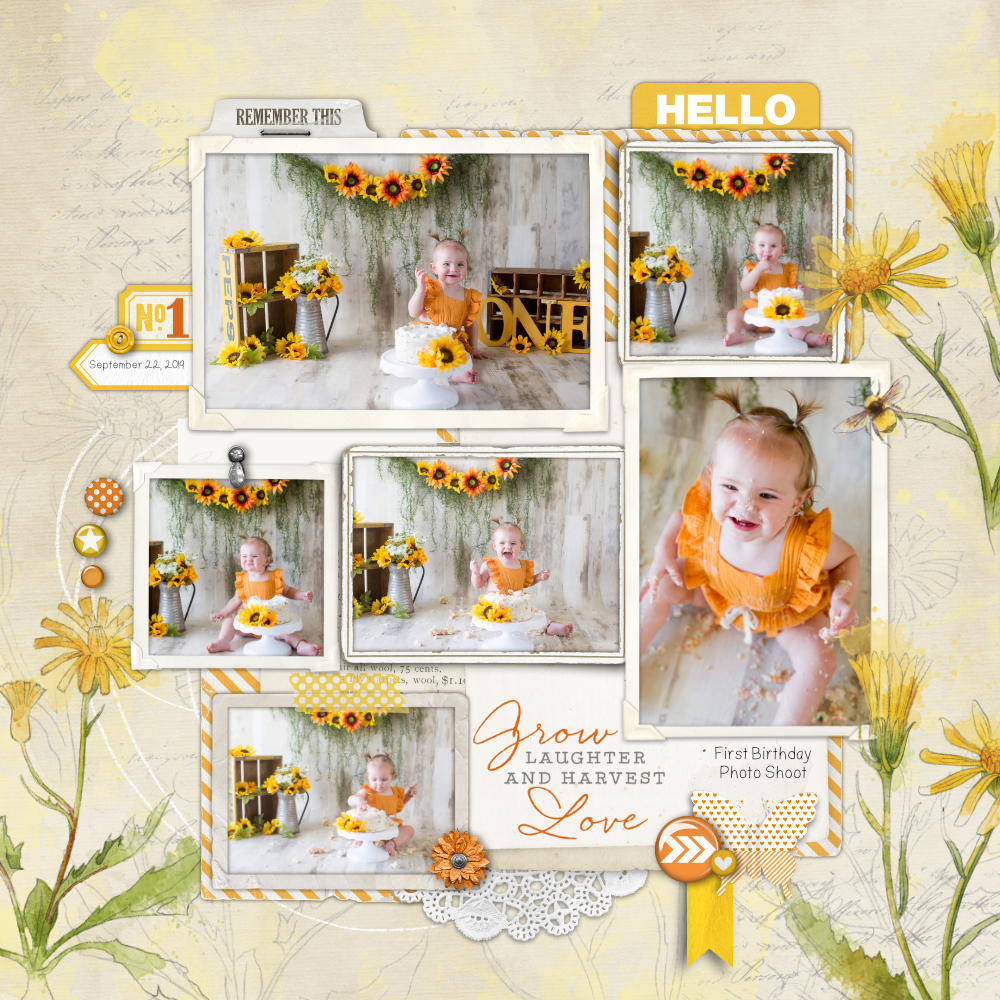 Wow, Barbara's (grantlaurensmom) page is an attention getter with the red background paper combined with the yellow accents from the templates and it sure fits her theme and ties all the fun photos together. The red paper is from Palette Textures Paper Pack No 26.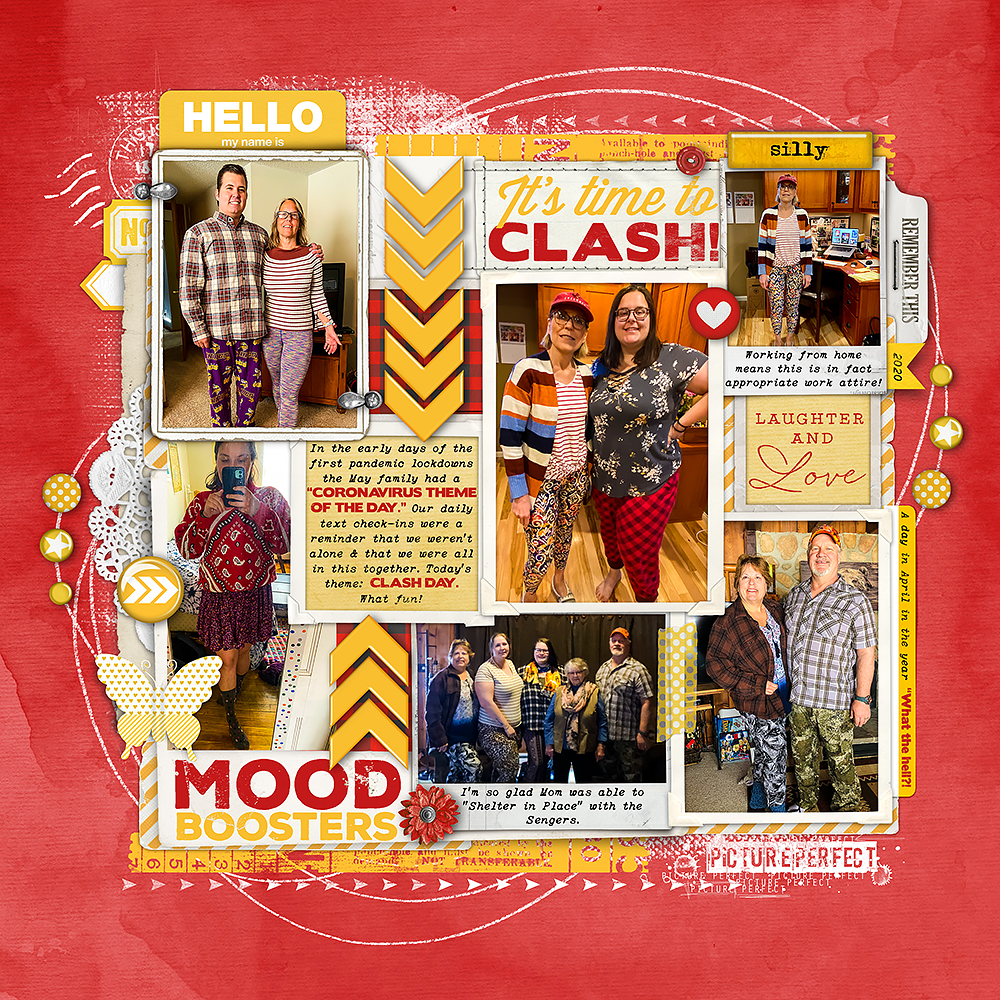 And, here is one more fabulous example by Kate (OKate). I just love all her sunny yellow flowers and the perfect yellow accents she chose from the templates to embellish her page. Her Spring title is from Scripted Story Titles Brushes and Stamps No.07.