Color Challenge June: Summer Brights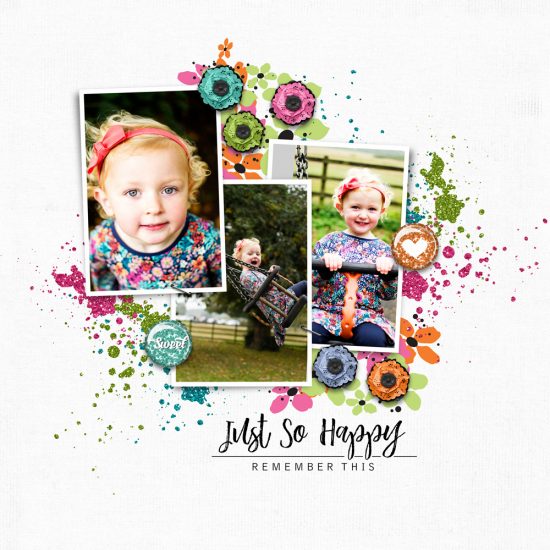 Summer is definitely around the corner here in the Pacific Northwest. I feel like we've already had some great weather, although it is still chilly in the evenings! When I look around, at my garden, so many colours are popping up! Bright, vibrant colors!
For the June Color Challenge, we are going to go with any colour combo that you'd like, but let's fill the gallery with vibrant orange, bright lime green, electric pink and yellow!
Katie has so many great products in the store that will work for this challenge. Here are a few to get you thinking!
Some of the Creative Team and Guest Creative Team have started us off by creating some beautiful pages that just jump out of the gallery with their bright colours! Be sure to stop by the gallery and leave them some love in the comments!
Lori Ann (lmaggs) scrapped these beautiful Mother's Day flowers. I don't think I've ever seen such a colourful bouquet!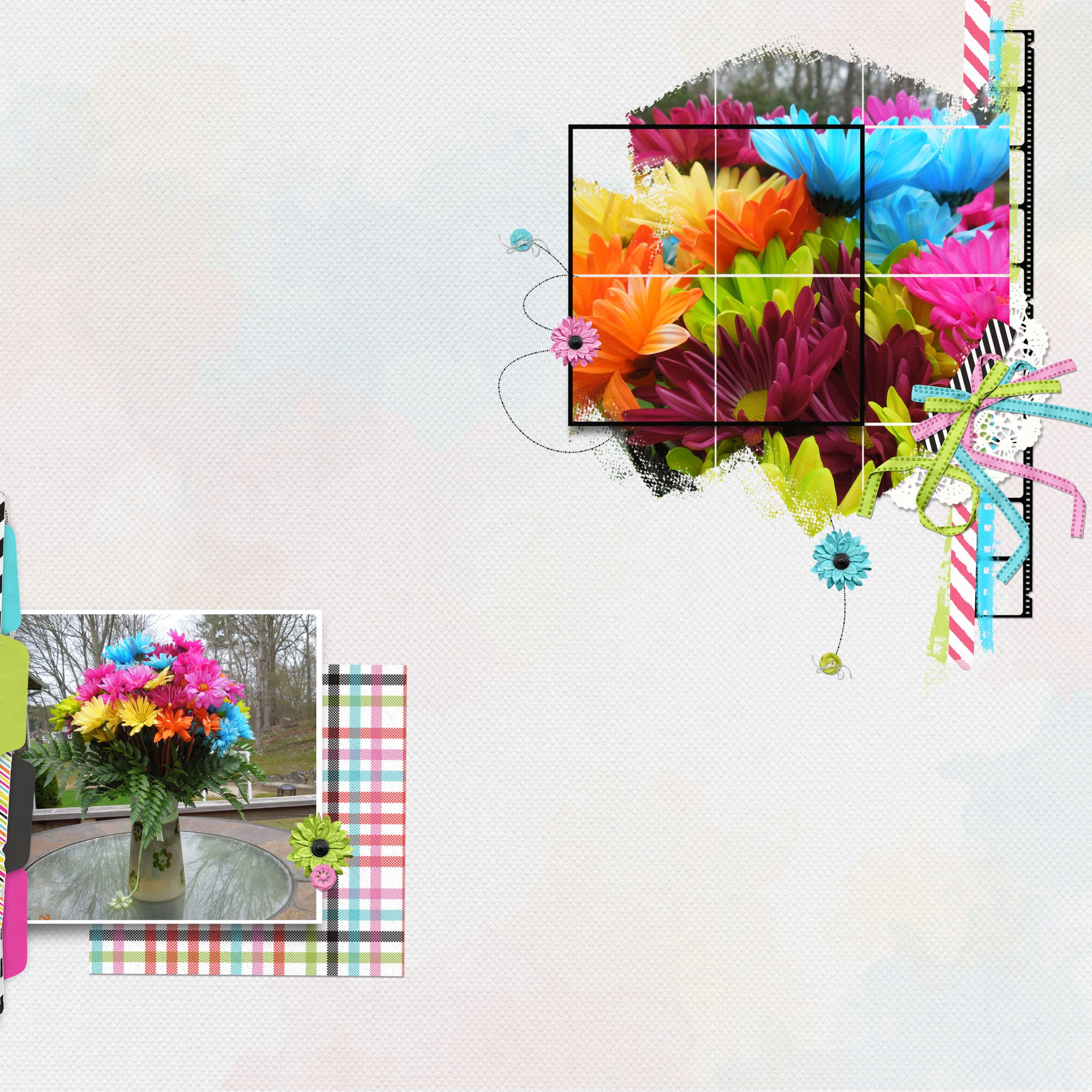 Products that she used:
Kitlet Solids Paper Pack, Big Bottom Lift Classic Photo Frames No.01, Painted Window Frame Layers No.05, Candied Christmas Element Pack, Filmstrip Clusters and Layers No.02, Readymade Layers Spring Borders No.02.
Kate (OKate) used some really cool geometrics shapes to highlight the most colourful artwork – glass tulips. I love how the words on the page are such contrasting colour to the background paper using different blend modes. Great technique to make colours pop!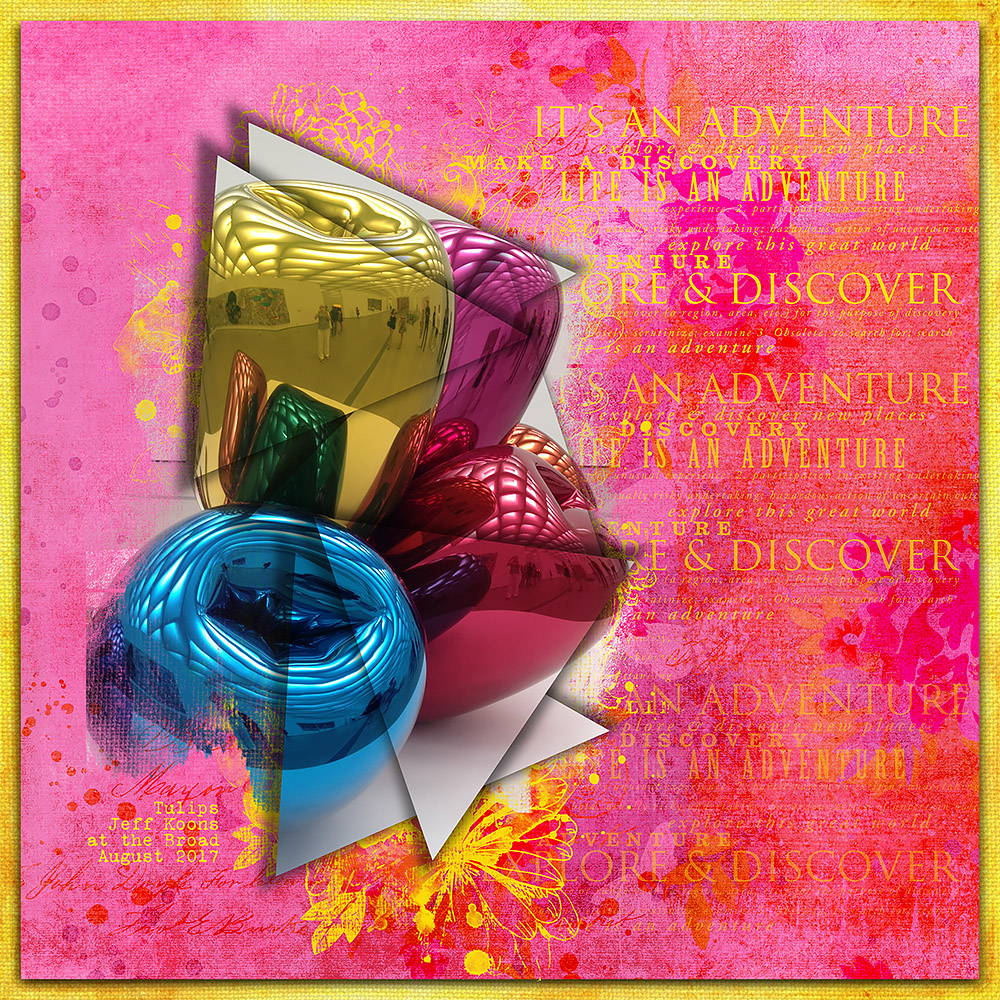 Credits for Kate's page: Canvas Color Mix No 2, Canvas Colors No 4, Canvas Colors No 23,  Golden Pretty ARToptions Papers – on Color Burn blend mode over pink paper, Geometric Frames and Stacks No 1, Painted Window Frames No 6, Color Essentials Lime Painted Layers – re-colored, Watery Type Cast Sentiments No 2. 

Carmel showcased some beautiful photos using really cool bright splatters behind. I love how she pulled out the colours from the shirt in the photo!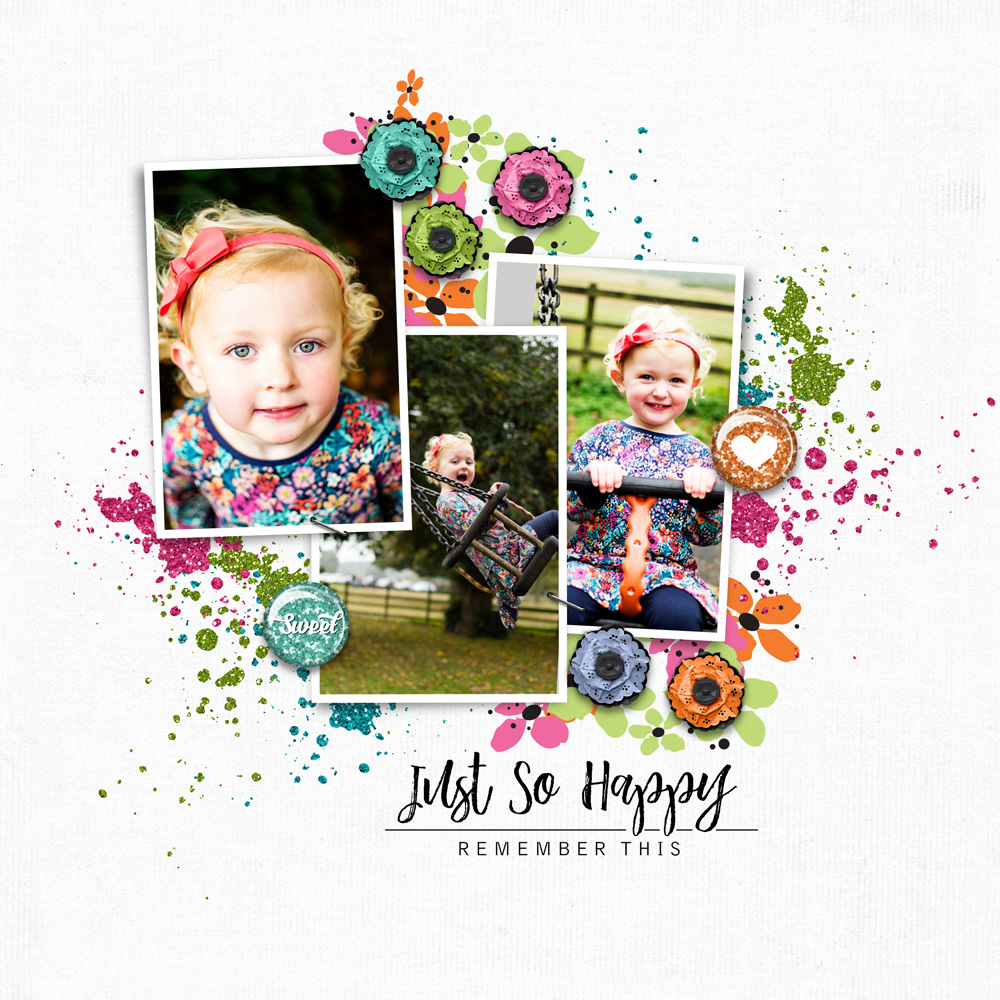 Products used: Arctic Whites Paper Pack, Classic Side Lift Photo Frames No.1, Title Lines Brushes and Stamps No.16, Brilliant Life Painted Accents, Brilliant Life Element Pack.
And Shannon's page is just brilliant in so many ways. LOVE the colourful birds and the colourful humour! Hilarious! I also really like how she recoloured the cut-out foliage.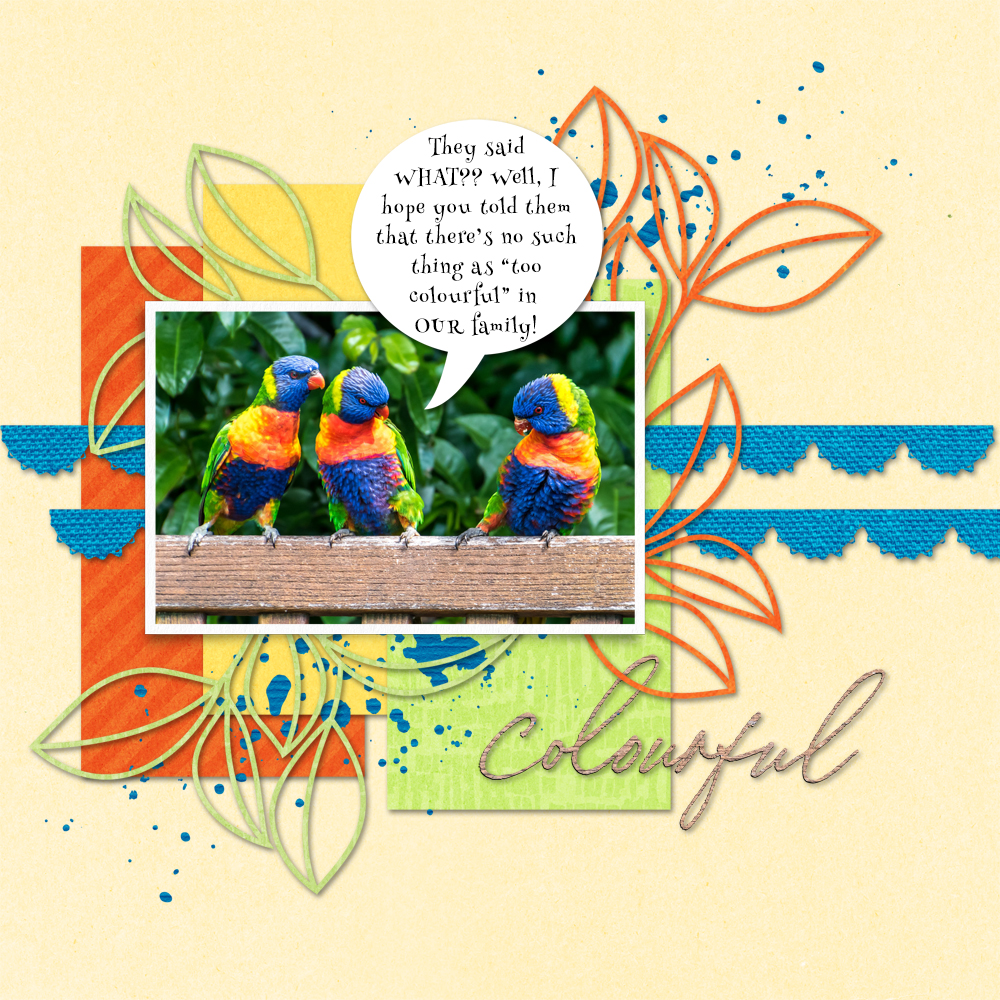 Krafty Tonals Paper Pack 06, Happy Christmas Solids paper Pack, Brilliant Life Element Pack, Scallop Strip Masks 04, Classic Curled Photo Frames 07, Stamp Sets Vol. 02: Autumnal. 
And for my page, I loved this photo of my incredible niece who is just awesome in every way.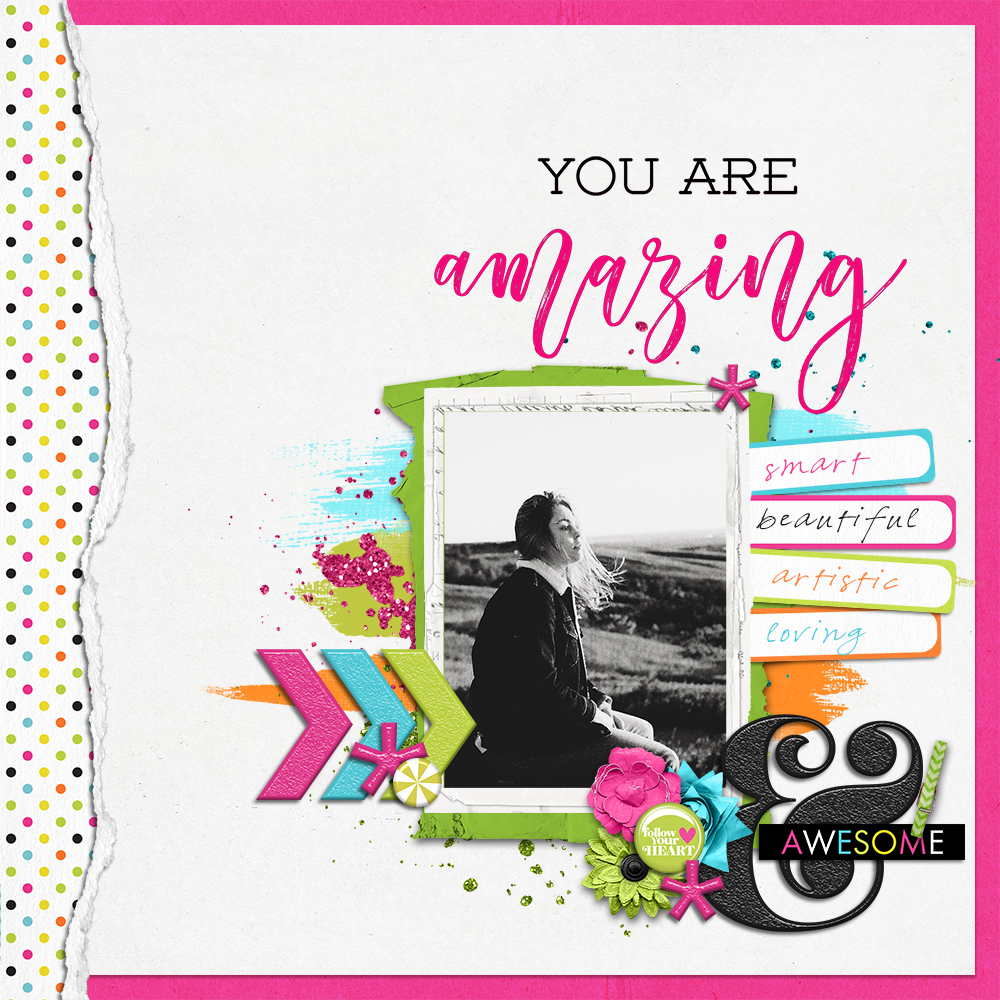 Credits: Brilliant Life Element Pack, Brilliant Love: Krafty Paper Pack, Brilliant Love Element Pack, Candied Christmas Element Pack Brilliant Life Element Pack, Atlena Solids Paper Pack, Color Essentials Mango Sentiments Brushes and Stamps, Color Me Happy Roughed Up Solids Paper Pack, Layer Works 1491, Torn Templates 02.
So much great inspiration here and I hope that you are bursting with ideas for a page that incorporates bright summer colours. Post your page in the Colour Challenge Gallery and the June Monthly Challenge Thread and you could be eligible for some great store discounts!
Happy Scrapping!
Sarah