Whimsy and More: A Template Mashup Challenge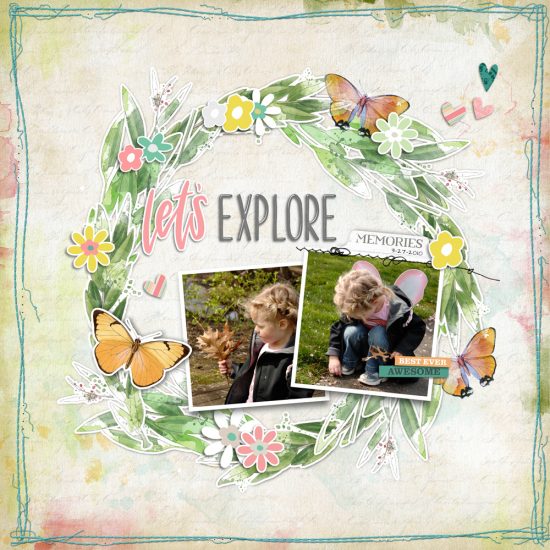 Hello! My name is Merrilee (aka digigrandma) and I am very fortunate to host one of the Template Mashup Challenges each month. It is so much fun to mix and match the parts of two templates to create a new design. I think you're going to love my choices for this Mashup and I know you'll love the examples from the Creative Team. The templates are on sale in the store this week. Add them to your digital stash and join in on the challenge using parts of both templates to create your own original design. You are invited to add your page in the Template Challenge Gallery and then add a link to your page in the June Challenge Participation Thread in the Forum to earn a valuable discount coupon to use in the KPD store.
First, here are the fantastic templates: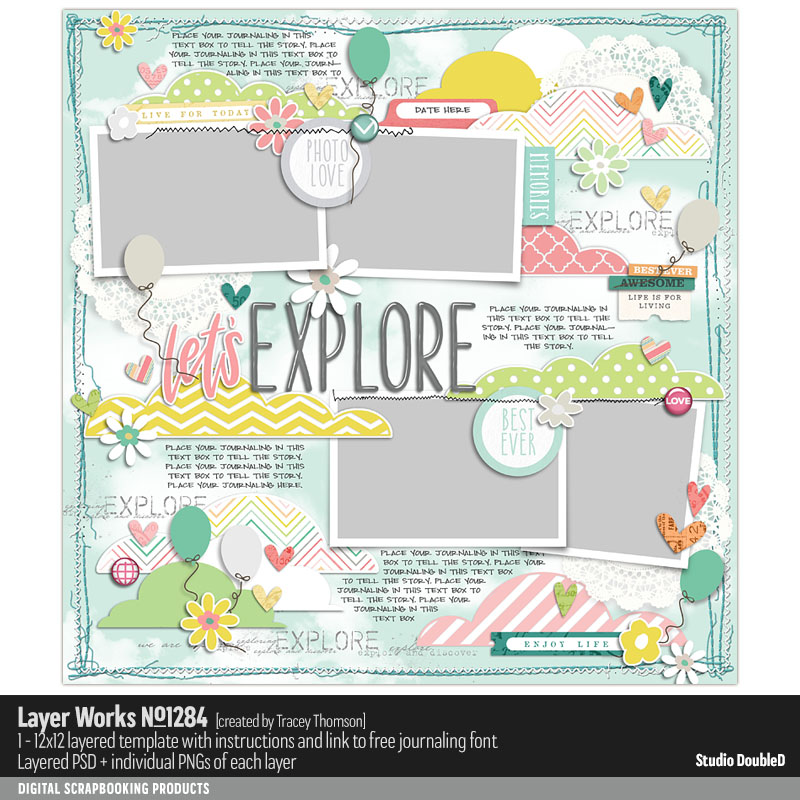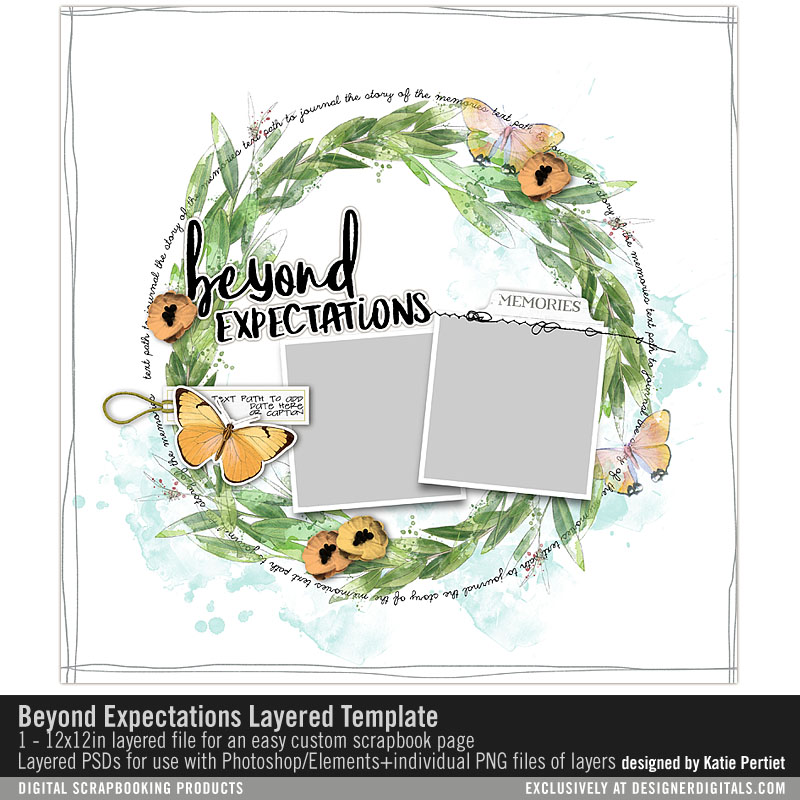 And, now, take a look at the wonderful examples provided by Candy, Lori, Sherry, Kathy and Carmel plus I added an example, too
Candy (aka cnewby) used the beautiful wreath from Beyond Expectations to showcase two adorable photos and then added whimsical hearts and flowers and the title art from the Layer Works template. Her softly colored background paper is from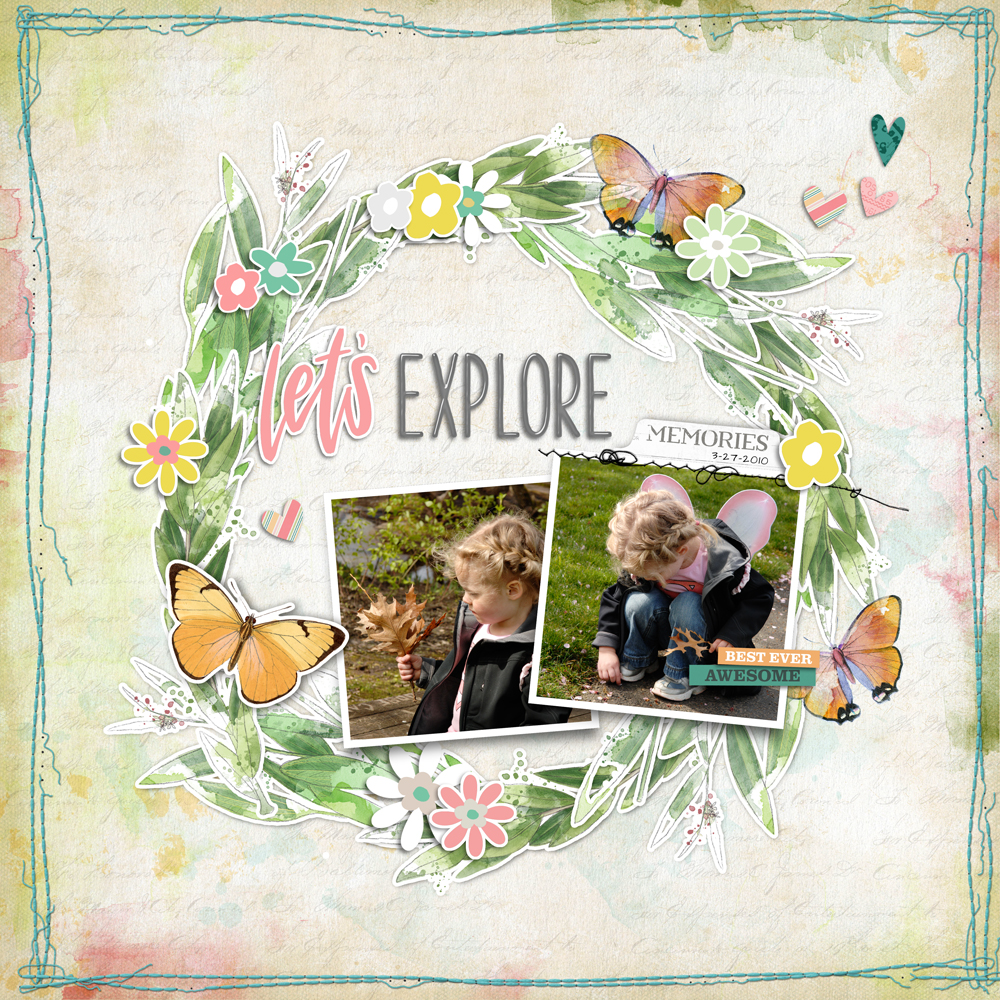 Lori (aka lmaggs) created two linear lines of photos and elements to document a graduation event. The graduates are so cute and I think the whimsical clouds and balloons are perfect for celebrating the passage from elementary school to middle school.
Lori's lovely background blends papers from Arctic Whites Paper Pack No 02
and Pencil Line Patterns Paper Pack No 01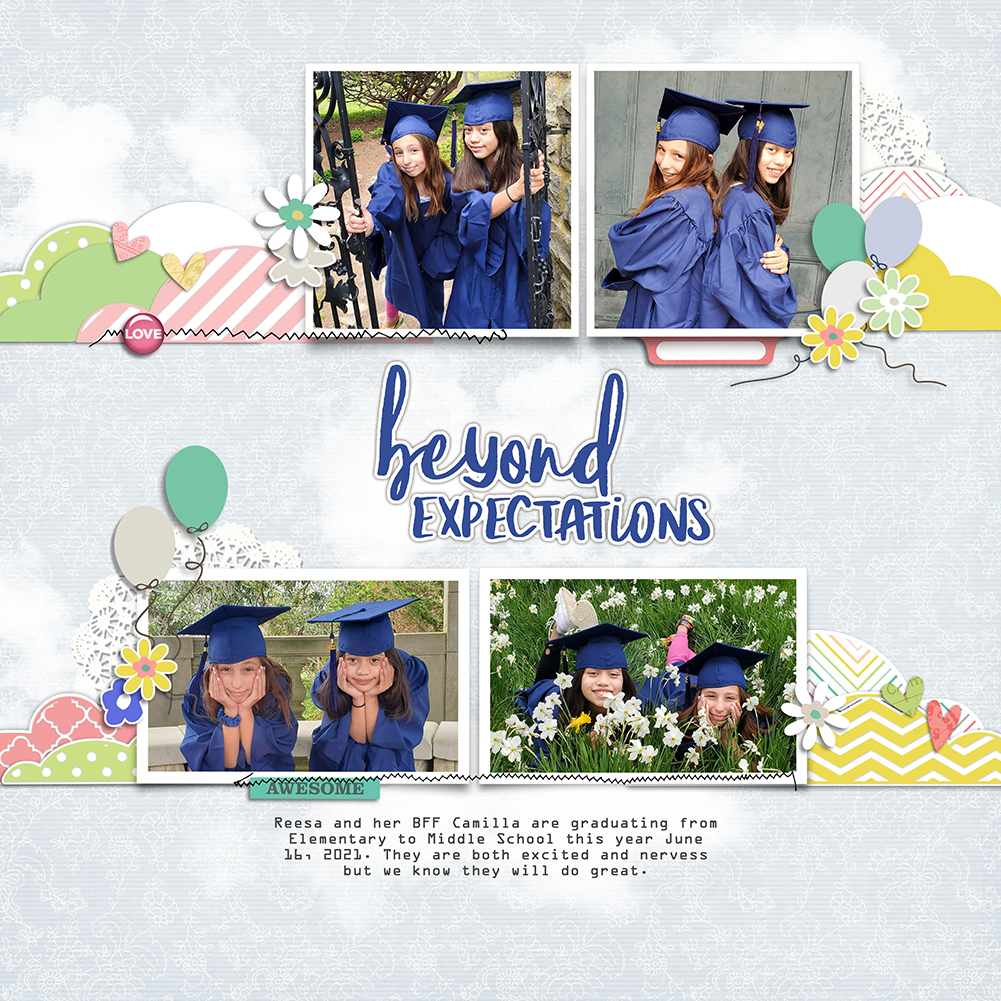 Like Candy's example, Sherry (aka digi371) also showcases two adorable photos and she cleverly combined the pretty greenery from one template with the whimsical flowers from the other template.
Her whimsical looking title art is from Hand Scripted Brushes and Stamps 12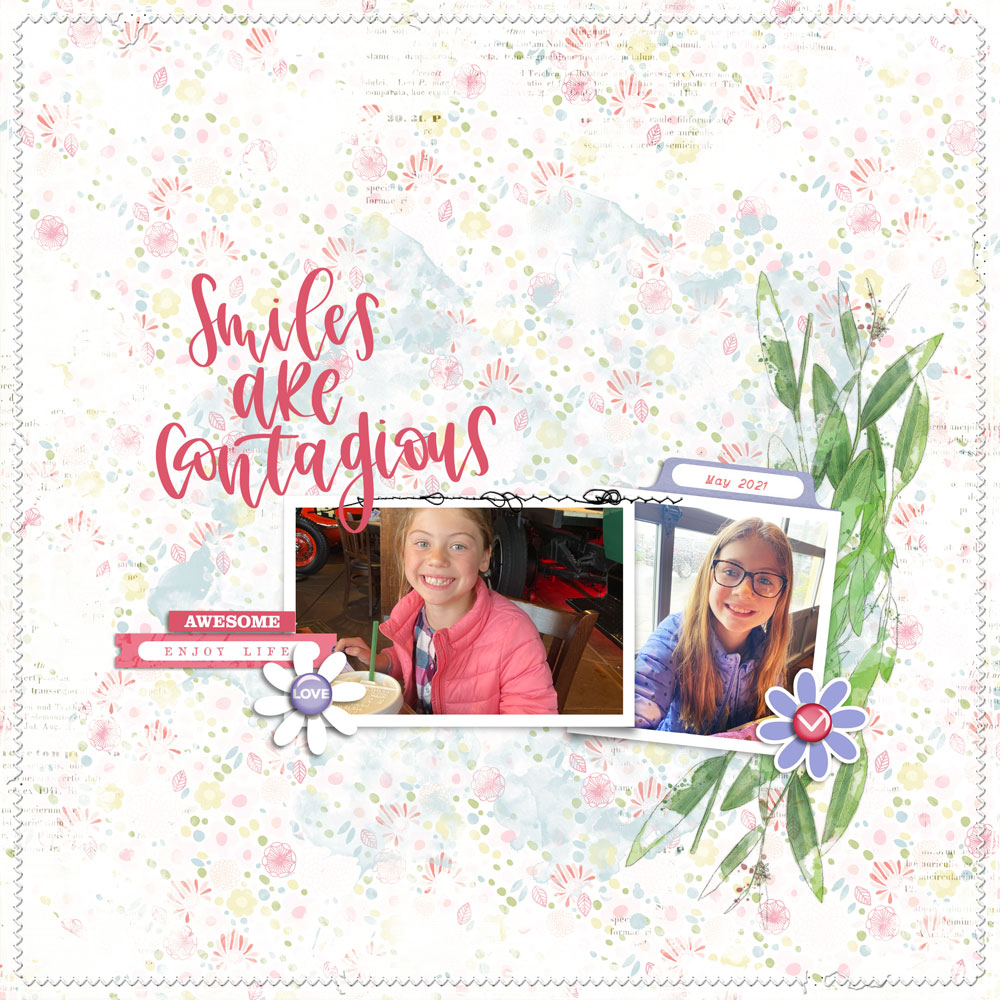 And, another wonderful two photo example is from Kathy (aka BlackKathy).  Be sure to take note of how she created a unique framing for her page using one of the cloud shapes with the stitching at the top of her page. So clever!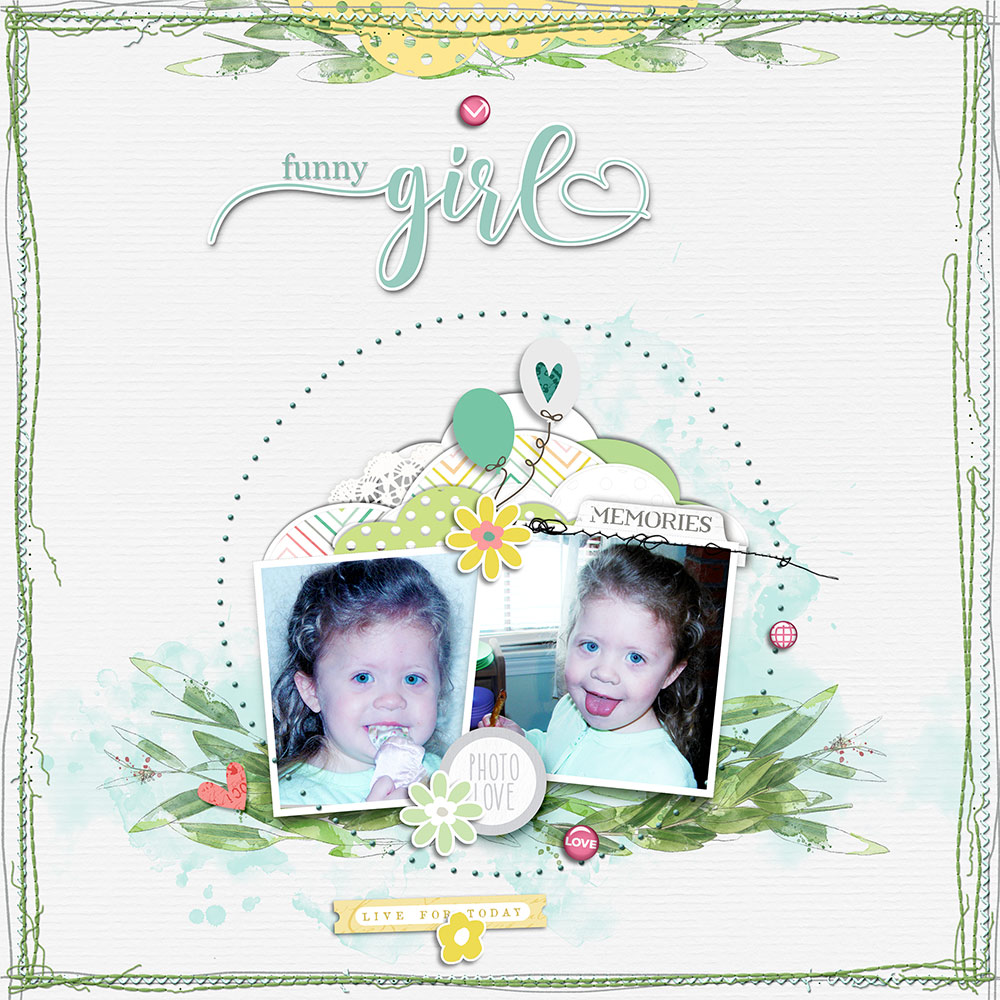 Carmel's (aka caapmun) page has a delightful sprinkling of balloons and flowers and hearts plus two beautiful photos. Love her two color title, too.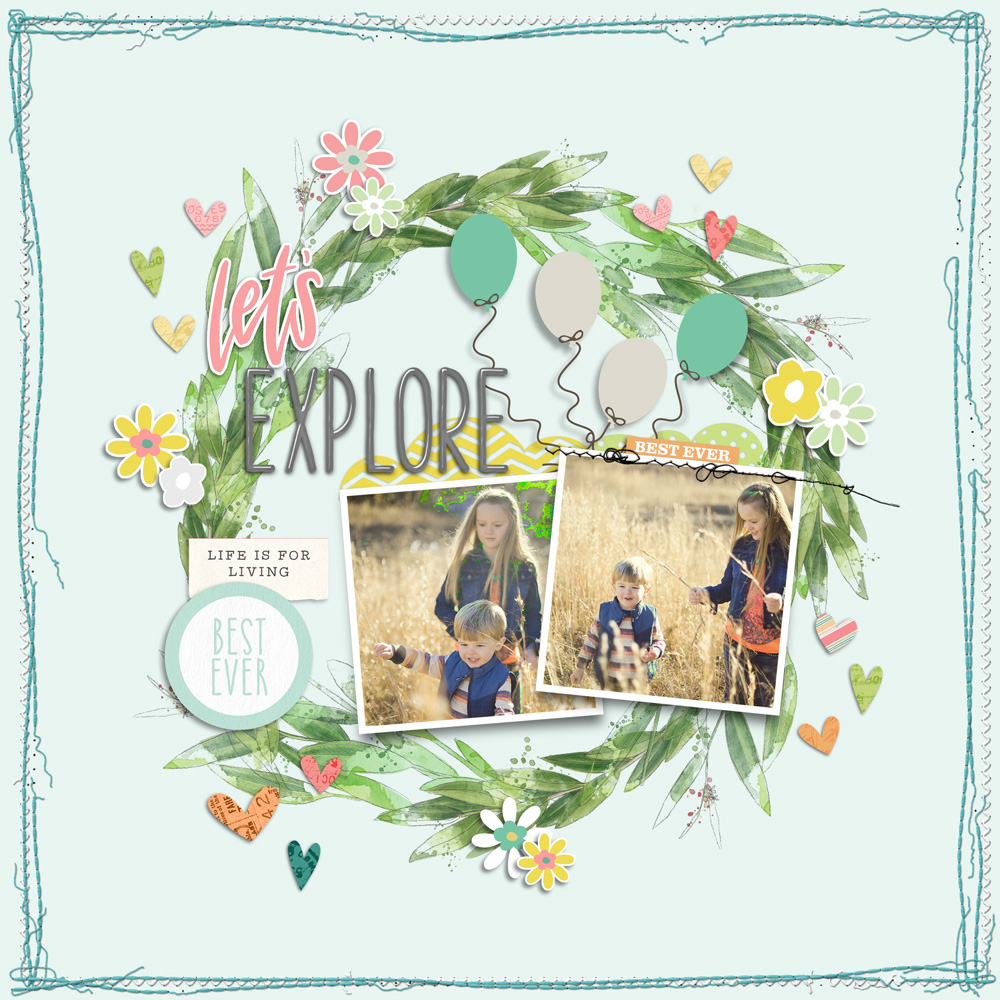 Well, I couldn't resist making my own page using the two templates I chose. It was just so much fun to start with the beautiful wreath from Beyond Expectations and then add lots of whimsy from the Layer Works templates. I know I will use these templates again and again. My background paper is from my favorite Palette Textures No 01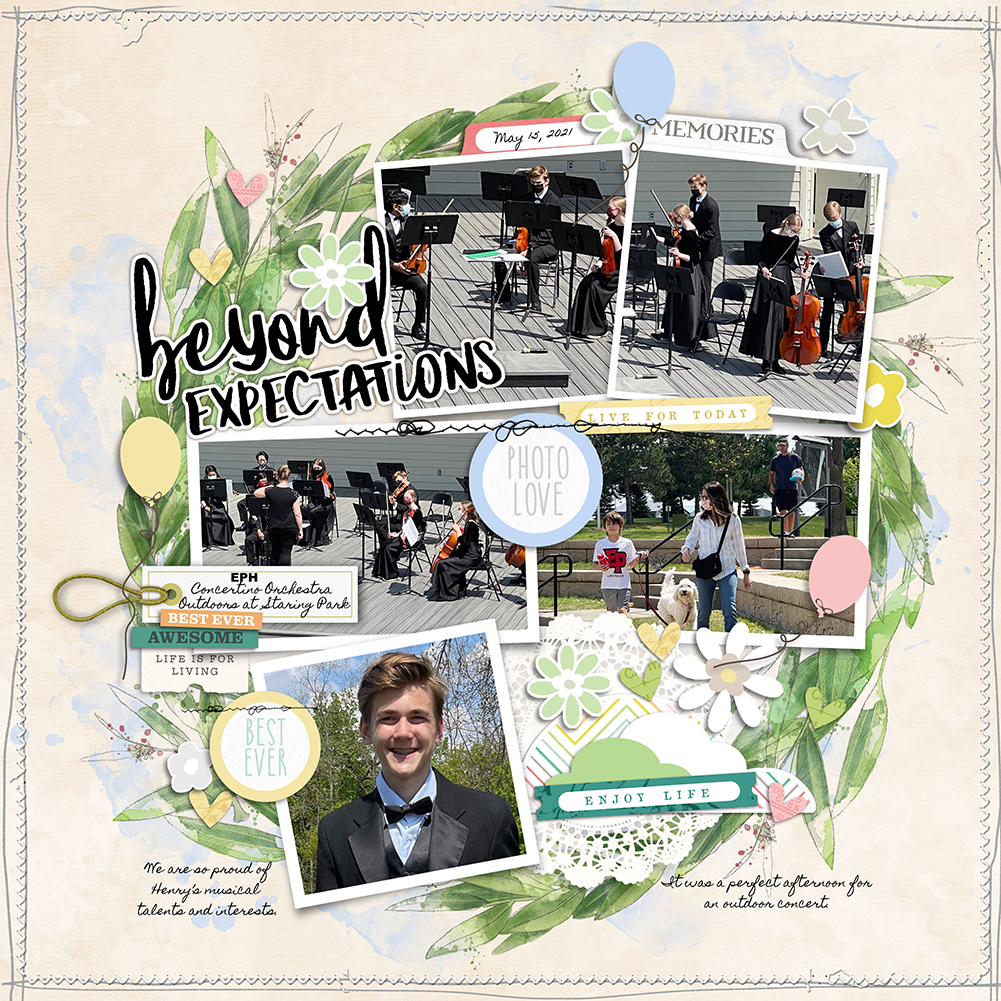 Thank you for taking a look at the Template Mashup examples from Candy, Lori, Sherry, Kathy, Carmel and me.
Merrilee (aka digigrandma)