Saturday Scraplift: The Big Picture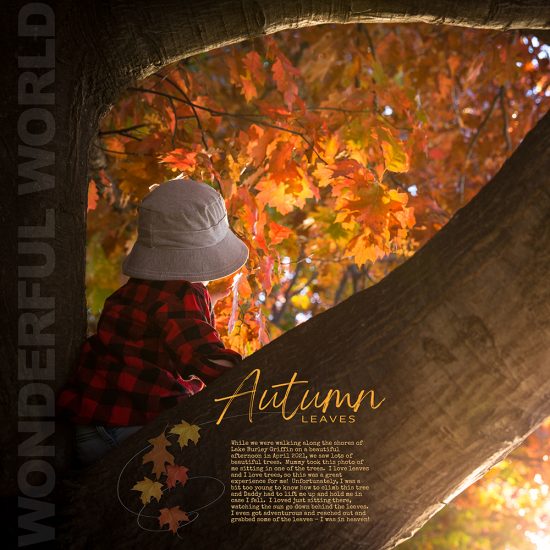 Hi!  Shannon here and it is that time again.  This week we will be lifting Bob (aka bluedraft52).  Bob's gallery is busting with layouts of beautiful photography of nature and his grandson.  This layout is no exception.  I love the perspective of the photo showing the child and his brilliant view of the leaves from behind.  I also love a good full bleed photo page.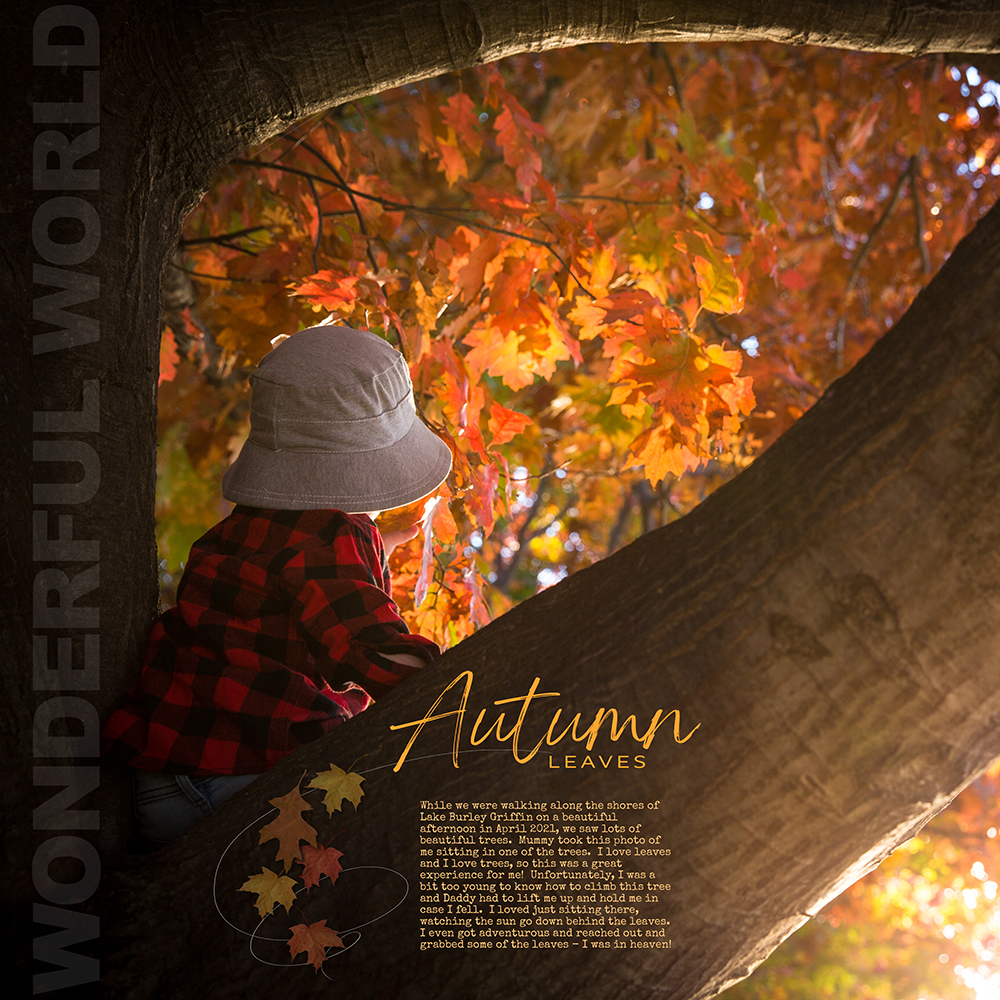 Our creative team is bringing you some great takes of this lift to give you additional inspiration with photos of their children and grandchildren.
Liz (aka lizziet5) scrapped this beautiful photo of her daughter and grandson in a very sweet, tender moment.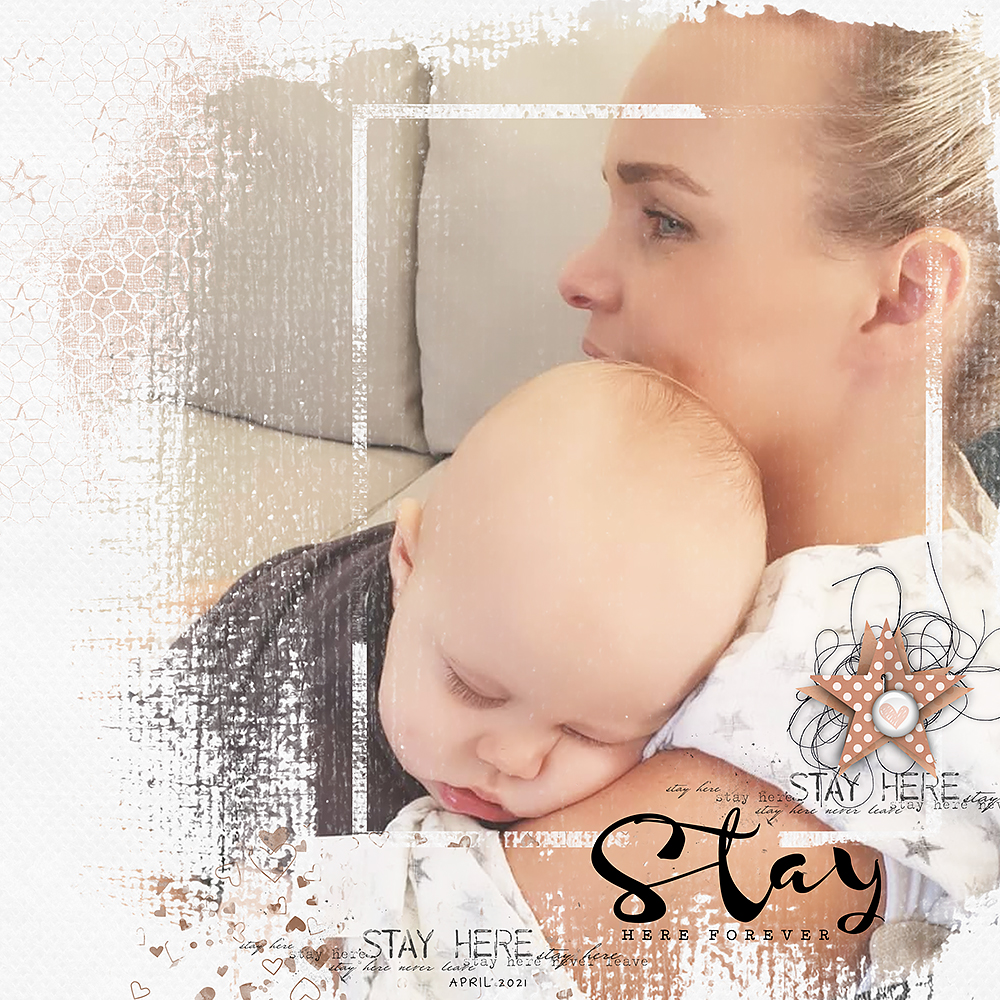 Products used: Arctic Whites 04, Artsy Grids 01, Cambrianna Element Pack, Painted Pattern Hearts 02, Painted Photo Masks 13, Stapled Stacks Stars 01, Wander Words, Worth Repeating Brushes 33, Layer Works 1494.
Brenda (aka bbe) used this adorable photo of her granddaughter for her lift.  I love the font she used to go with her princess theme.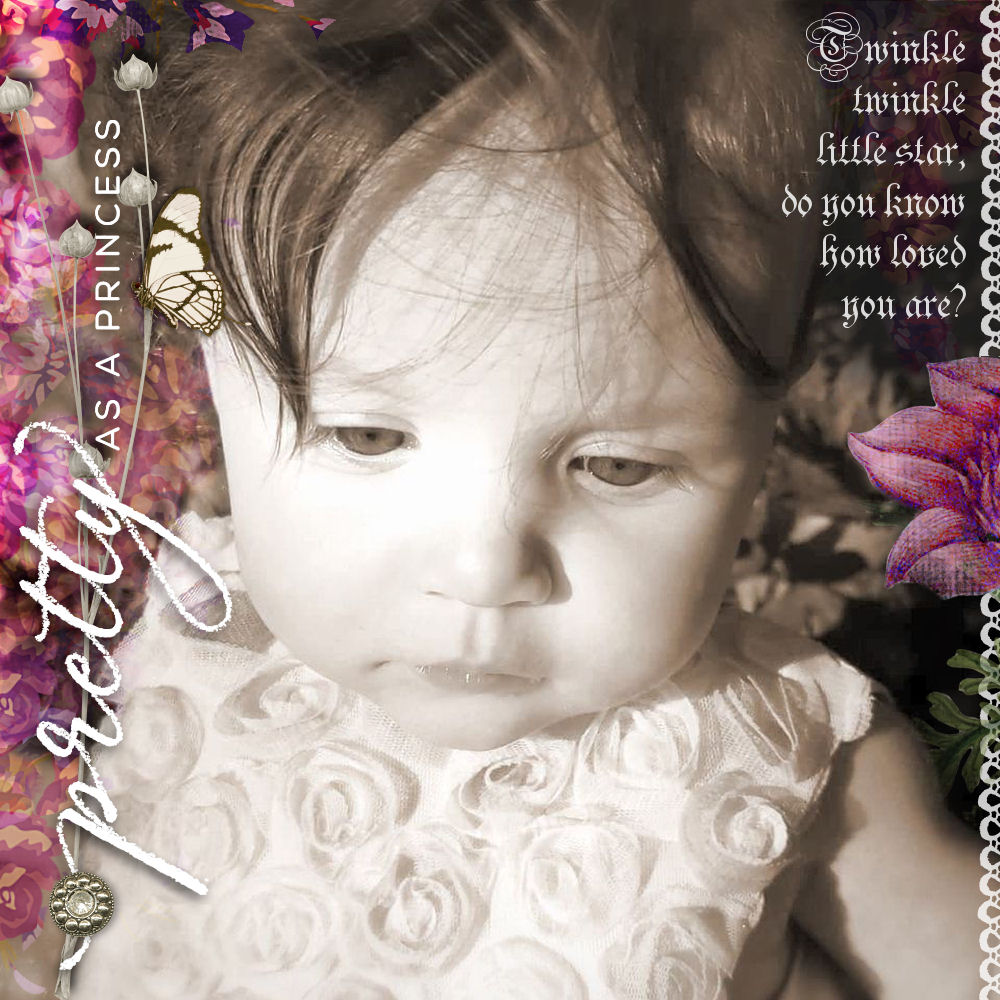 Products used: Blendable Layer 129, Monthly Memories 09 Painted Layers, Crowning Affair Understated Elements, Vintage Artistry Essentials Ephemera, Fresh Vintage Asha Element Pack, Stamp Sets Beauty, Artoptions Mini Mix 11.
Sarah (aka sterkeurs) caught her teenaged daughter in a relaxed moment.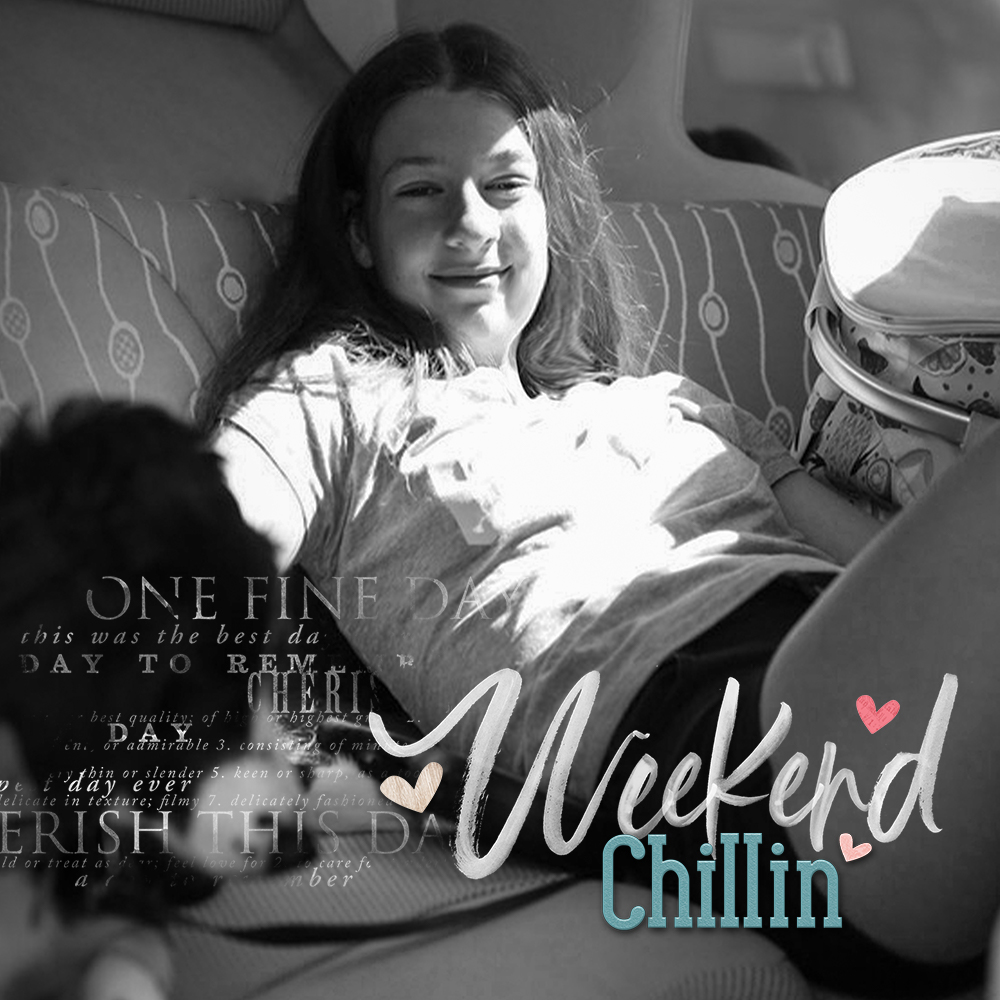 Products used: Watercolor Page Titles 17, Watery Typecast Sentiments 01, Cottage Fields Sentiment Stickers, Spring Skies Scrapbook Kit.
Bob's layout reminded me of two photos I took of my sons a few years ago on visits to the mountains and the beach.  I find these types of photos to be great opportunities to add inspirational quotes to my layouts.
This photo of my younger son looking out at Artist Point didn't lend itself to fill the whole page so I used a Big Picture template as a starting point and added on from there.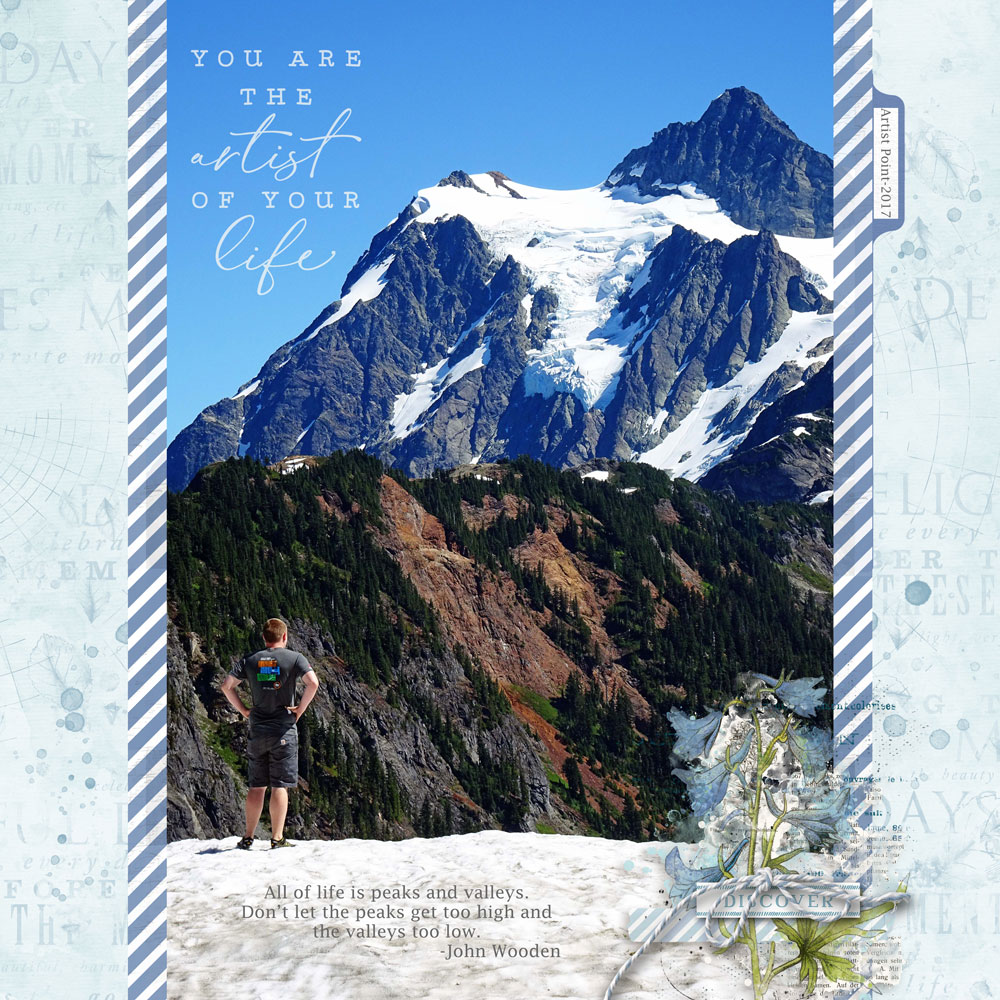 Products used: Big Picture Vol. 4 Template 07, Palette Textures 01, Readymade Layers Botanical Clusters 30, Thoughtful Script 01.
I took this photo of my older son during a difficult time in his life.  I recently came across this quote that seemed very fitting for this particular time but really any time.  Life can be messy but hopefully we can find peace in the midst of it.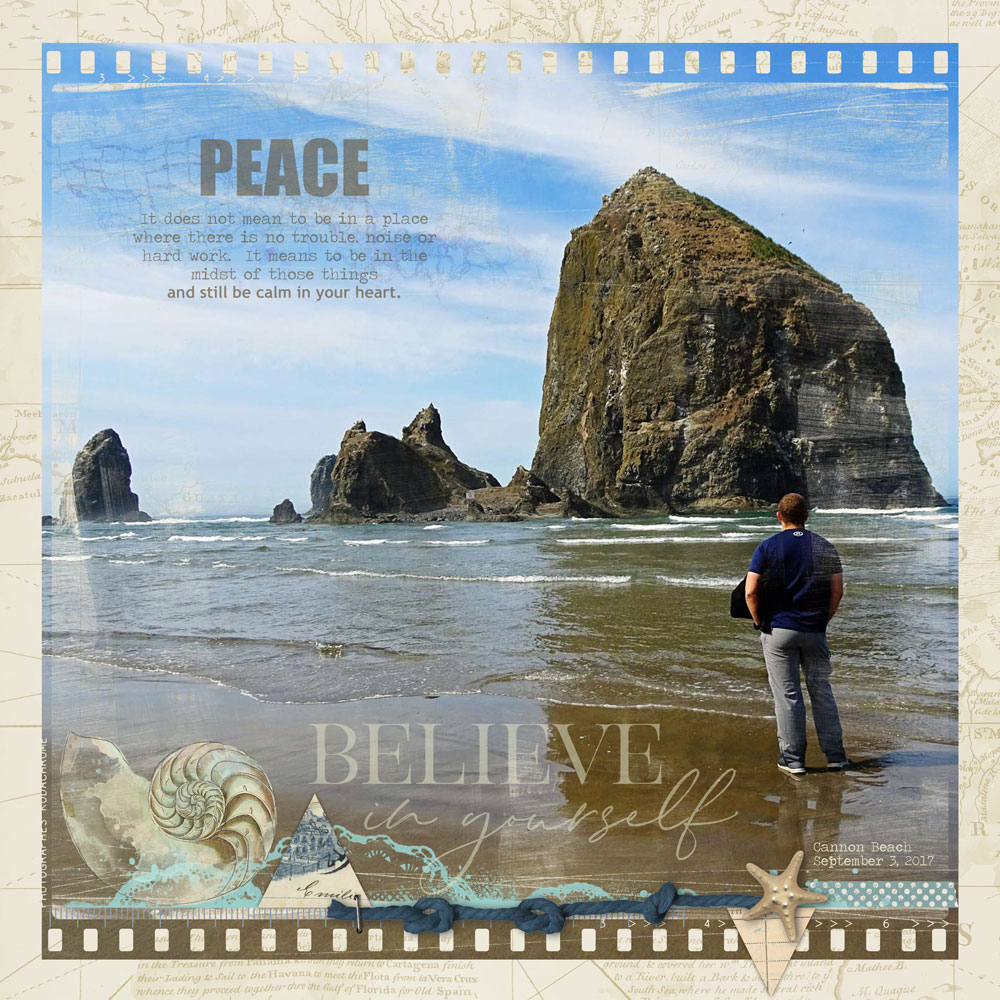 Products used: Vintage Mini Mix 04, Page Blends 09, Watery Seashells 07, Most Awesome, Readymade Borders July, Coastal Memories Element Pack.
I hope you will find plenty of inspiration here to join in on this lift.  I can't wait to see what you come up with.  Be sure to post your layout in the Saturday Scraplift Challenge Gallery and the June Challenges Sign In Thread to earn points toward a discount coupon in the store.  Happy Scrapping!
Shannon