Change-A Template MashUp Scrapbook Challenge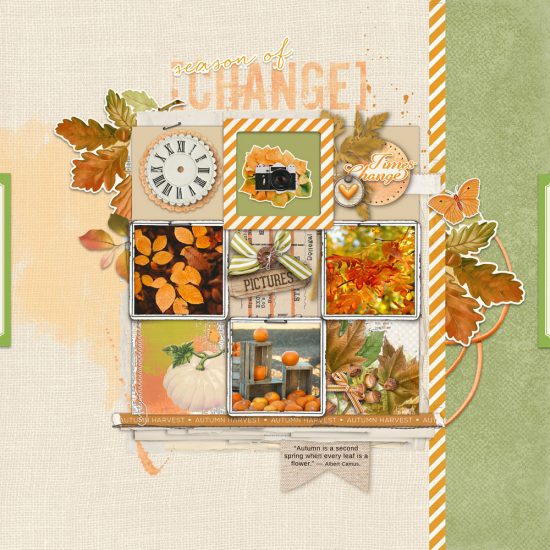 It's always fun to search through the many templates at Katie Pertiet Designs to choose two for the Template MashUp Challenge. This month I was inspired by the changing seasons to choose these templates with the theme of Change.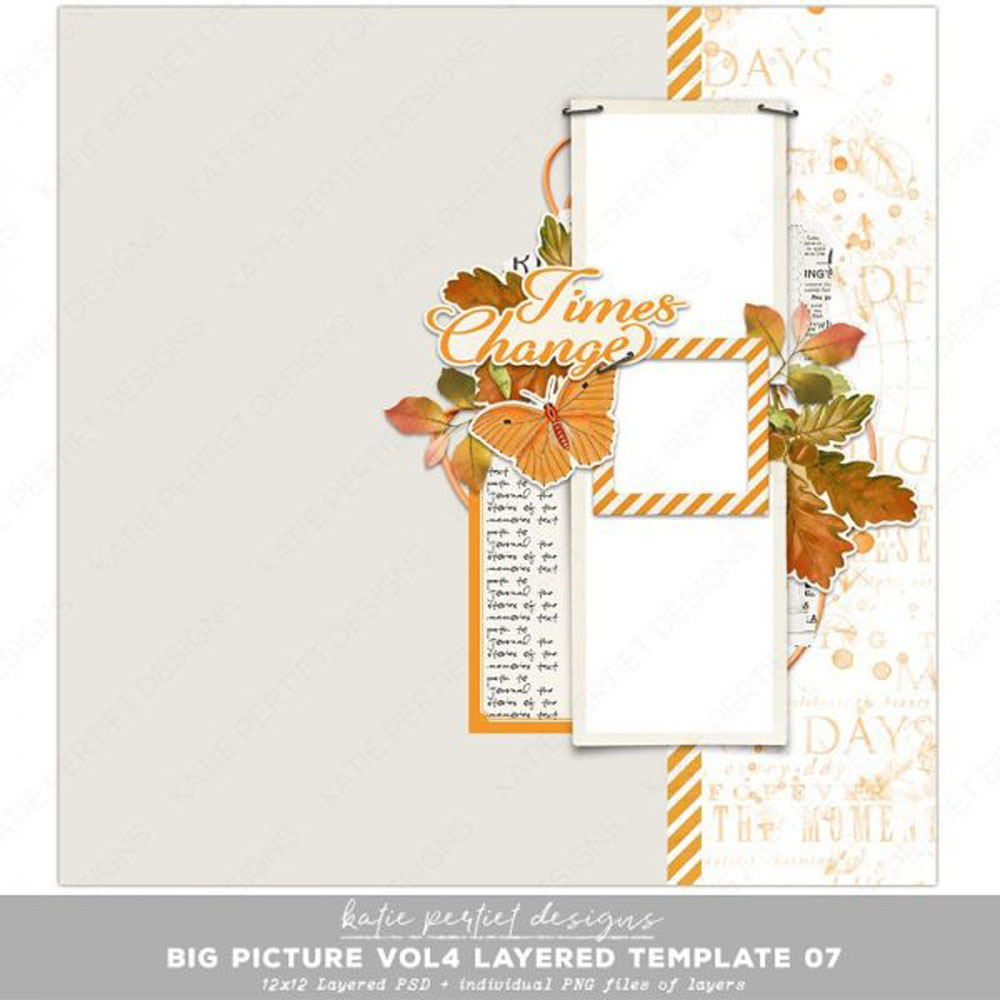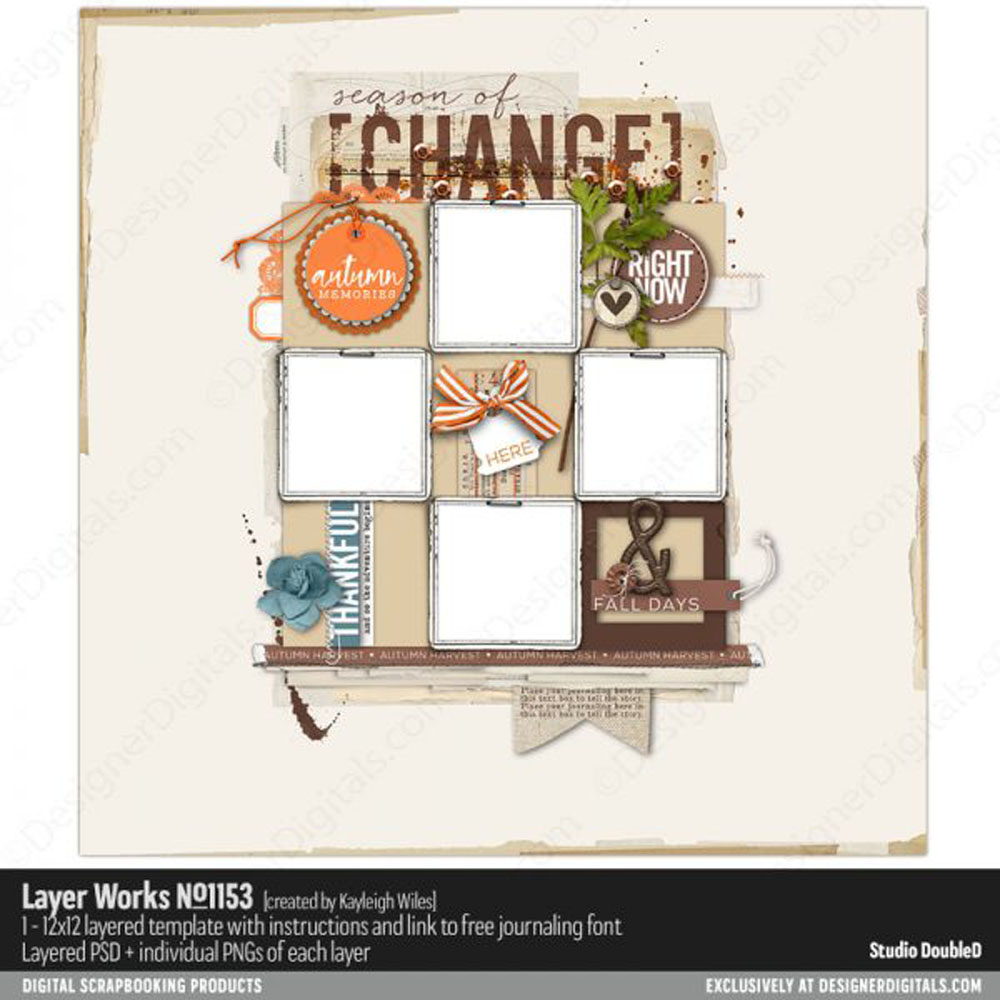 The challenge is to use the elements of these two templates to create a page of your own. Our Creative Team has done just that and put together three great pages to give you some "mashing" inspiration!
Our first inspiration page is from Julie (MaggieMae.) Her page is a true mashup using the photo arrangement from one template and the background arrangement from the other. Even her title uses bits of the titles from both templates! I love the way she has used summer greens and bright autumn colors on her page.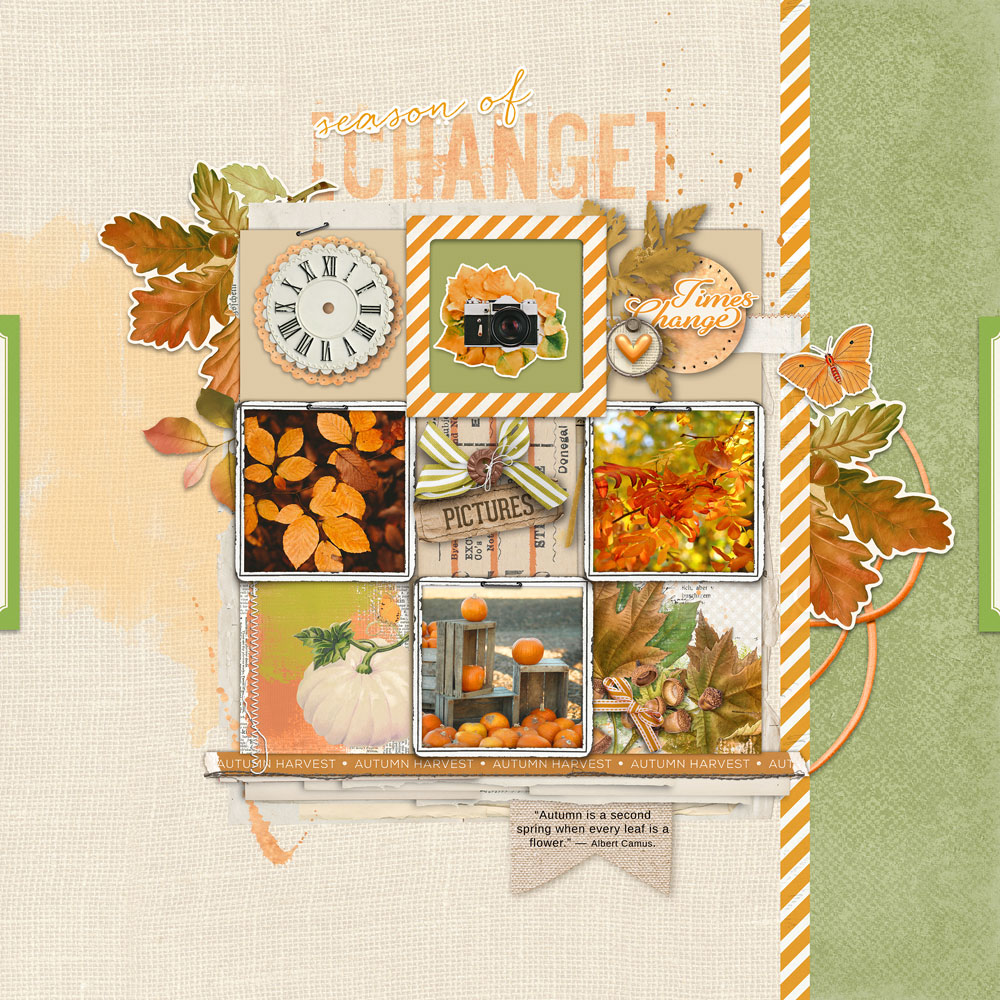 The next inspiration page is by Liz (lizziet5). Liz's page is very different from Julie's, showing lots more ways to mash the elements from the two chosen templates together. I love the great new cluster she has assembled with frames and leaves and word art. And, by the way, aren't those wonderful photos of Liz and her DH?!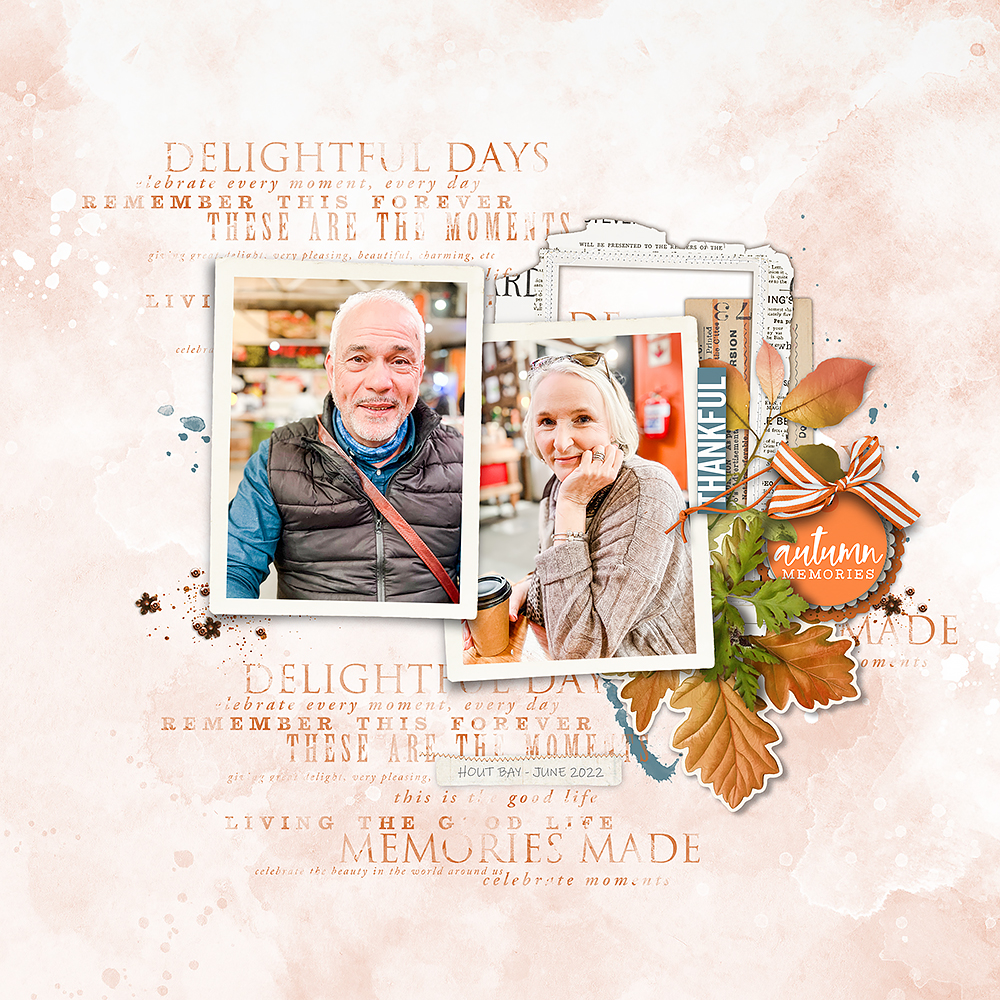 For my page, I decided to combine four generations of baby pictures and used the photo arrangement from the Layer Works template accented with elements from the Big Picture template (with color changes.)
We hope you are inspired to design a "mashed" page of your own and post it in the Template Challenge Gallery for all to enjoy. Remember to add a link to your page to the September Challenges Sign-in thread to earn a valuable coupon to the KPD store.