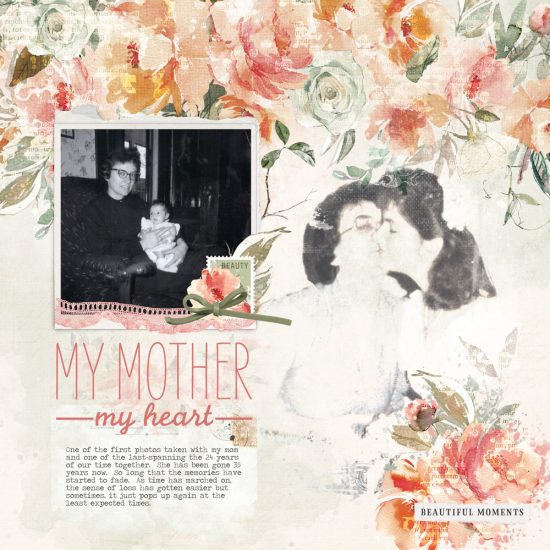 Hello, Addie (agoymerac) here with this month's All About You Challenge. This month's theme is, "My Mom." With Mother's Day this month, I thought the theme, "My Mom" would be appropriate for the All About You challenge. Document a photo of you and your Mom….at any age. Don't have a photo you want to use? You can always just tell a story. You could also do a page of you as a Mom (to a child or pet). Let the challenge take you where it may!
Katie has generously provided a freebie with some awesome goodies to help inspire you! You can download the freebies here: FREEBIE.
As always, the team was a huge help in creating amazing pages! First, Beth (Guest Creative Team member, bred1269) created this lovely page highlighting her special relationship with her Mom!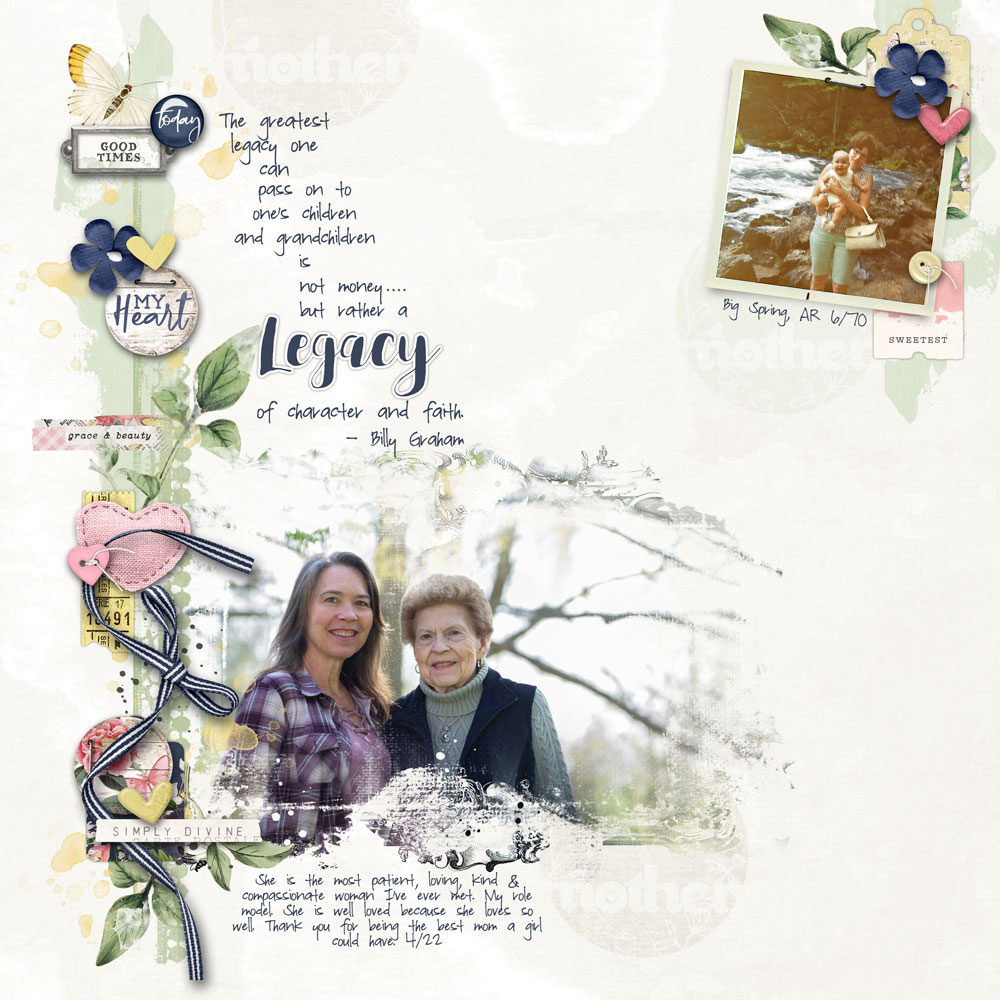 Supplies Beth used: Readymade Layers: Scatters 02, ArtOptions Avesta Paper Pack, Framed Photo masks 4, Classic Curled frames 7 (for shadow), and the challenge freebie.
Next, Shannon (shannonroller) made this stunning page documenting photos of her and her mother. Her journaling is heartfelt, and I love this tribute page to her mother.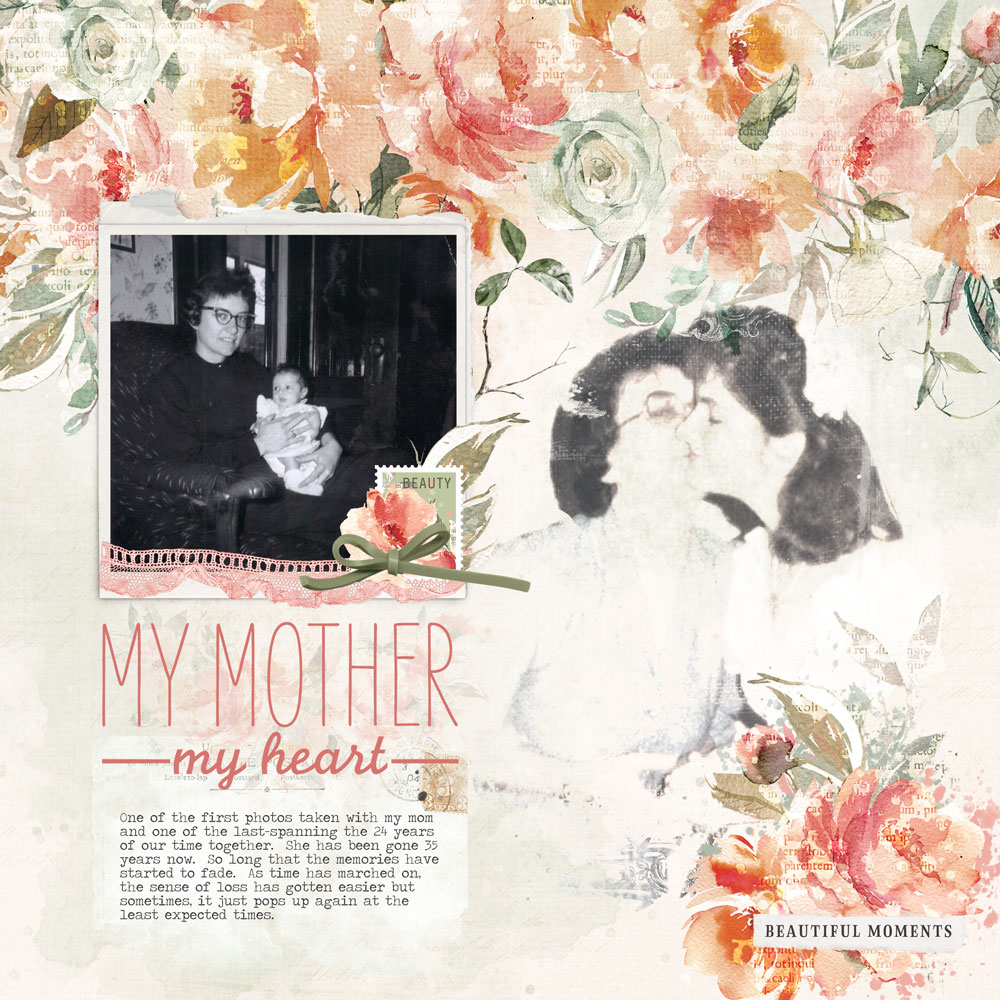 Supplies Shannon used: Vintage Photo Frames 51, Framed Photo Masks 04, Fine Line Titles 16, Avesta Bundle, and Avesta Transfers 02.
Finally, I scrapped photos of my mother and I, both old and new. I feel that documenting such special memories is an important part of YOUR story!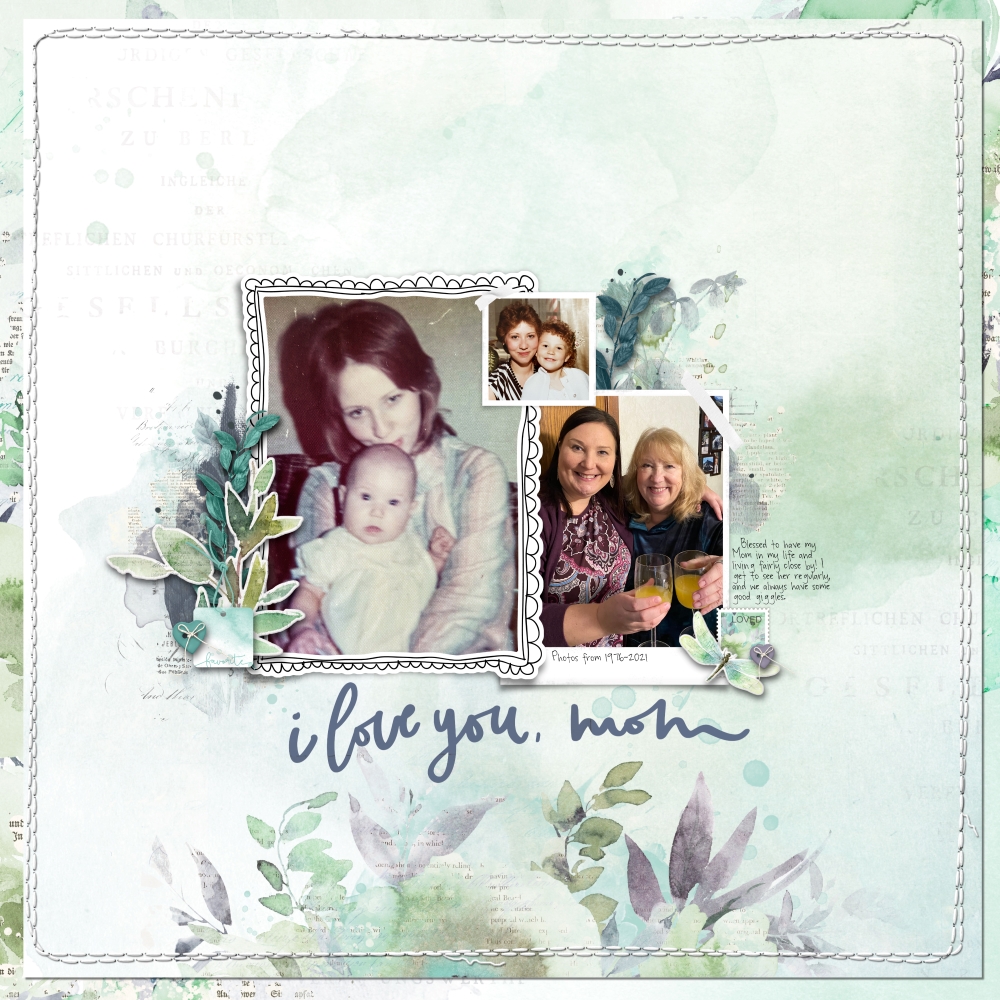 Supplies I used on my page: ARToptions Mini Mix 15, Readymade Layers: Fall Clusters 14, Photo Clusters 36, Messy Stitched Borders: White 01, and Hand Scripted for Mom Brushes and Stamps 02 (this title is also in the freebie on the blog with this challenge).
I can't wait to see pages documenting your Mom!
Remember to post your page in the All About You Challenge gallery as well as in the May Challenges sign-in thread in the forum.
Happy scrapping! – Addie (agoymerac)
,