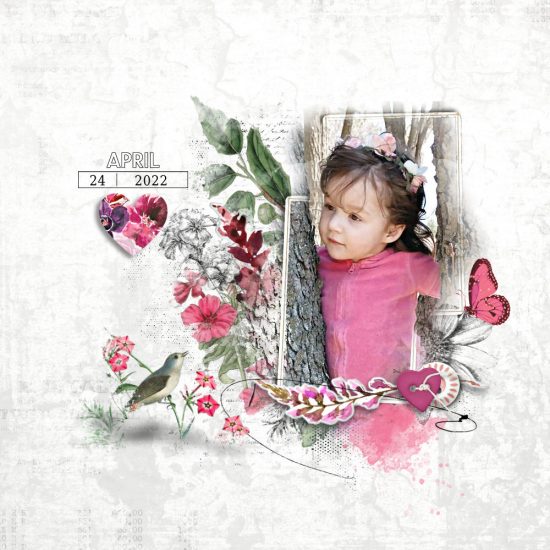 Hi everyone and welcome to the 5th Saturday CT Scraplift! This is Jana and on this last day of April, we will be lifting team member Merrilee (digigrandma, AKA Merr). She has a beautiful gallery and I'm sure you will find an inspirational page to lift. Several team members have already joined in. You can view Merr's  gallery here:
Julie (MaggieMae) was inspired by Merr's love of a lemon meringue pie on this page. (It happens to be my favorite pie too!)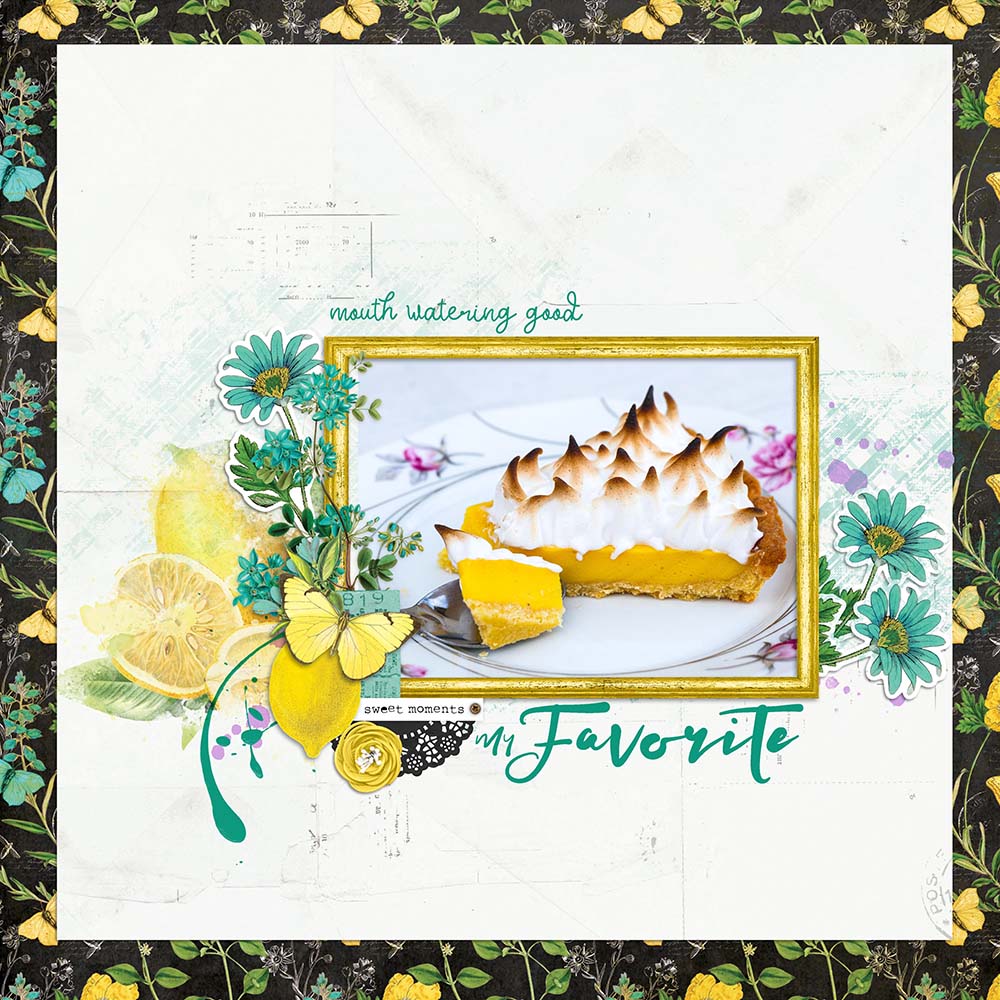 Julie's pie looks scrumptious and that is the perfect frame for her photo! The colors of lemon yellow and teal, with a little pop of purple, are gorgeous together.  Check out her creative title! Terrific lift Julie!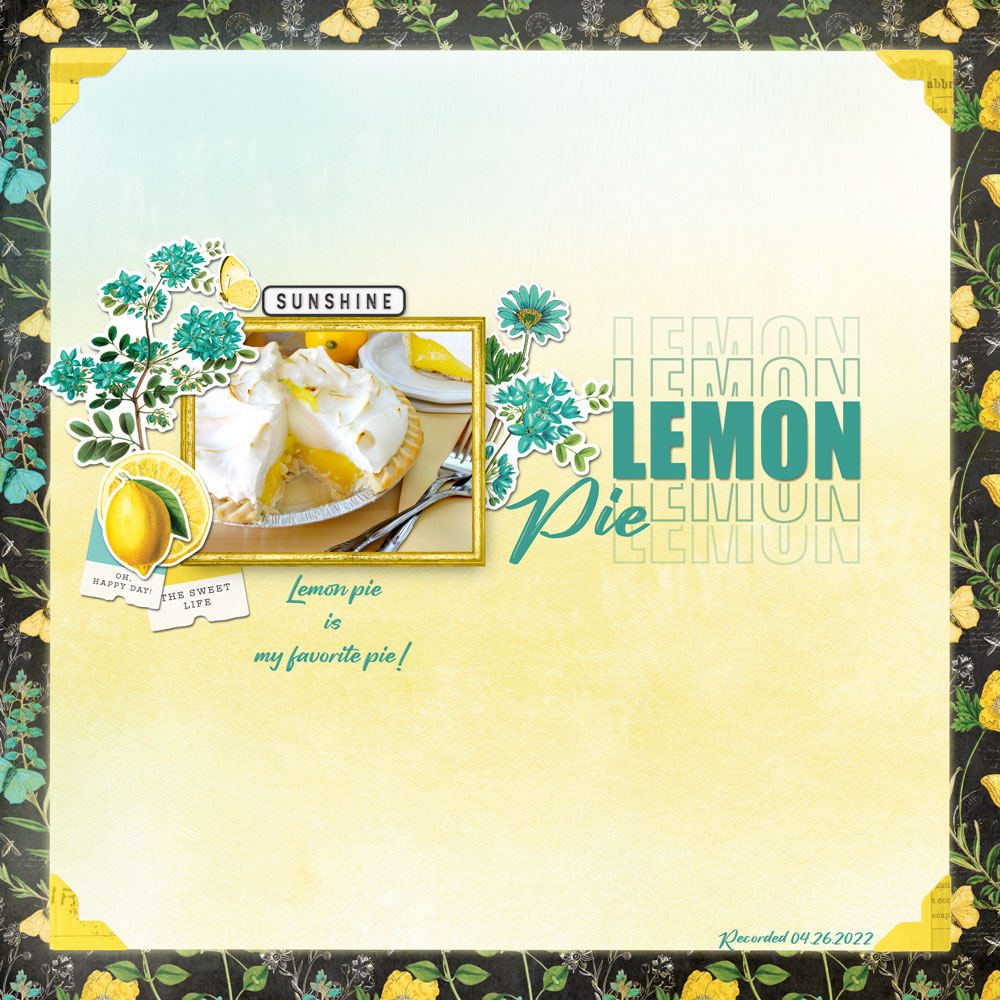 Here are Julie's credits:
Lemon Twist Solids Paper Pack , Lemon Twist Paper Pack 02, Lemon Twist Element Mix, Lemon Twist Sentiment Sticker Mix, Lemon Twist Floral Bits, Lemon Twist Layered Frames 02, Ombre Essentials Paper Pack 04
Next, Brenda (bbe) chose this winter page to lift, featuring a photo of Merr's grandson.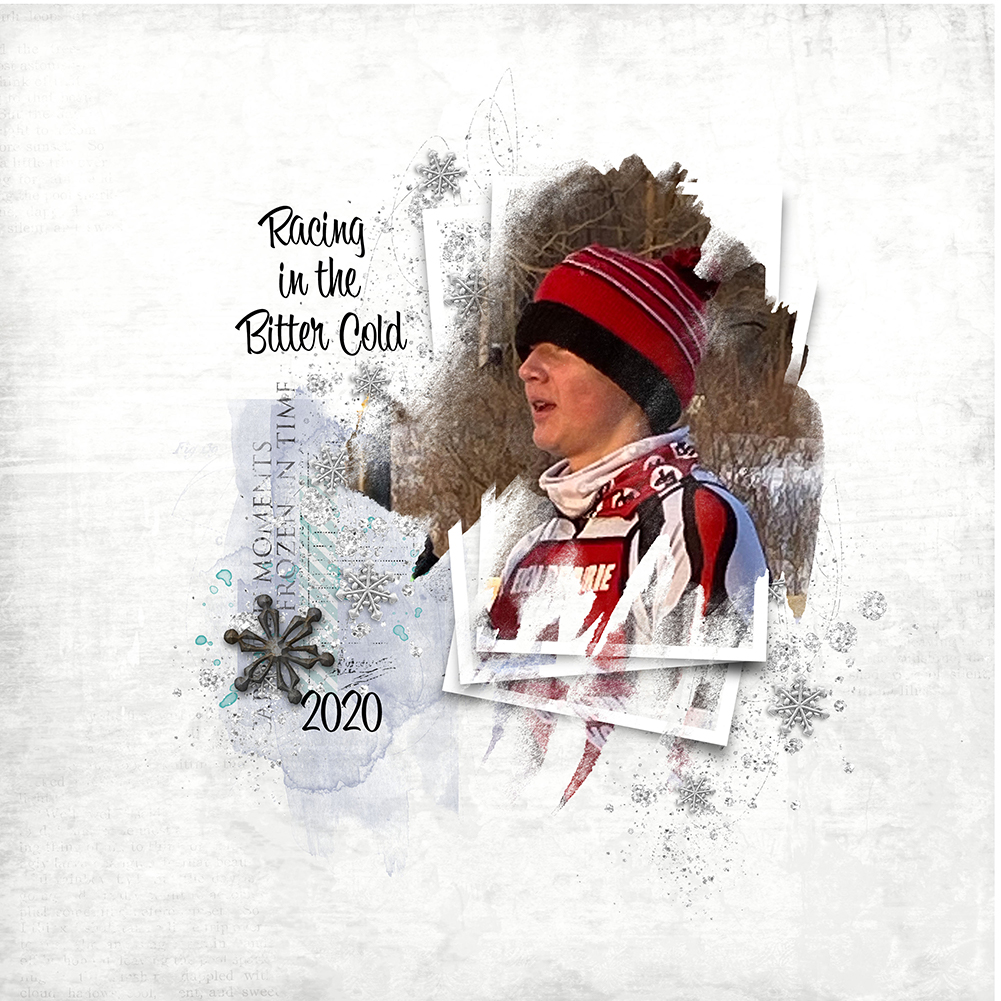 Brenda created a beautiful page featuring her darling little granddaughter. Her colors are perfect with her pink outfit. I love how Brenda added a little bird, just for Merr. Fabulous lift Brenda!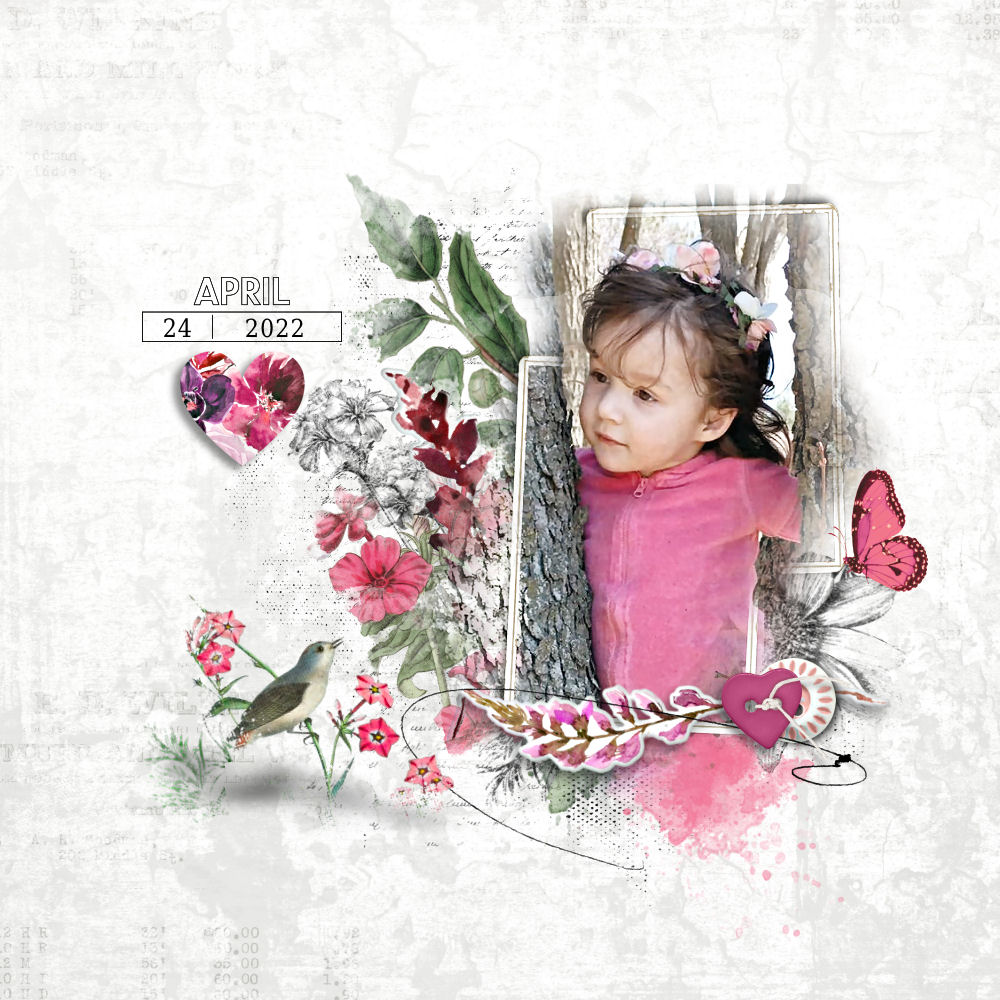 Brenda's credits:
ARToptions Whitewashed Paper Pack 01, Dated Journalers Stamp Pack 05, Vintage Lines Mini Mix: Winter, Vintage Blendable Layers 37, Vintage Engraved Clusters and Layers 04, Blendable Layers 128, ARToptions Mini Mix 11, Spill Frame Layes 21, Vintage Artistry Blush Ephemera
Kathy (blackkathy) chose this wonderful page to lift, featuring one photo on a white background.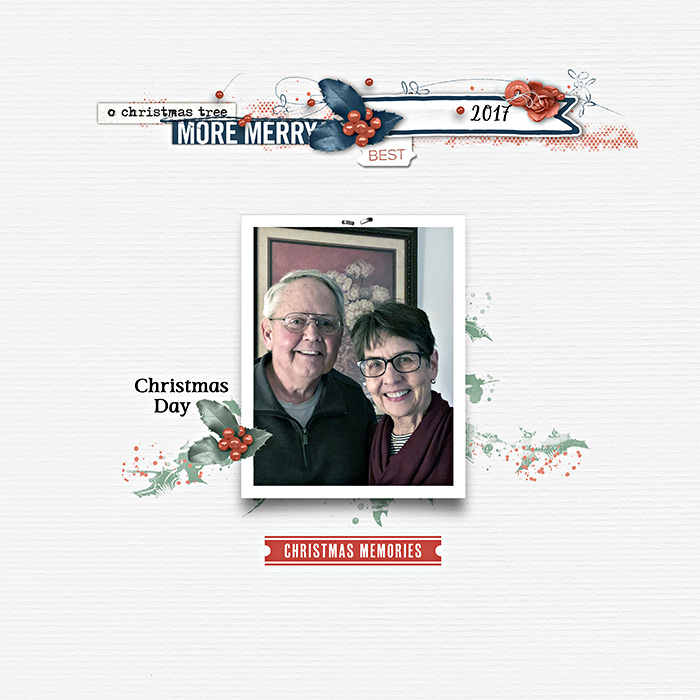 Kathy added some gorgeous brush work and a lovely top edger to her page. I love the trail of butterflies! The black & white photo really pops with the colors she used. Gorgeous lift Kathy!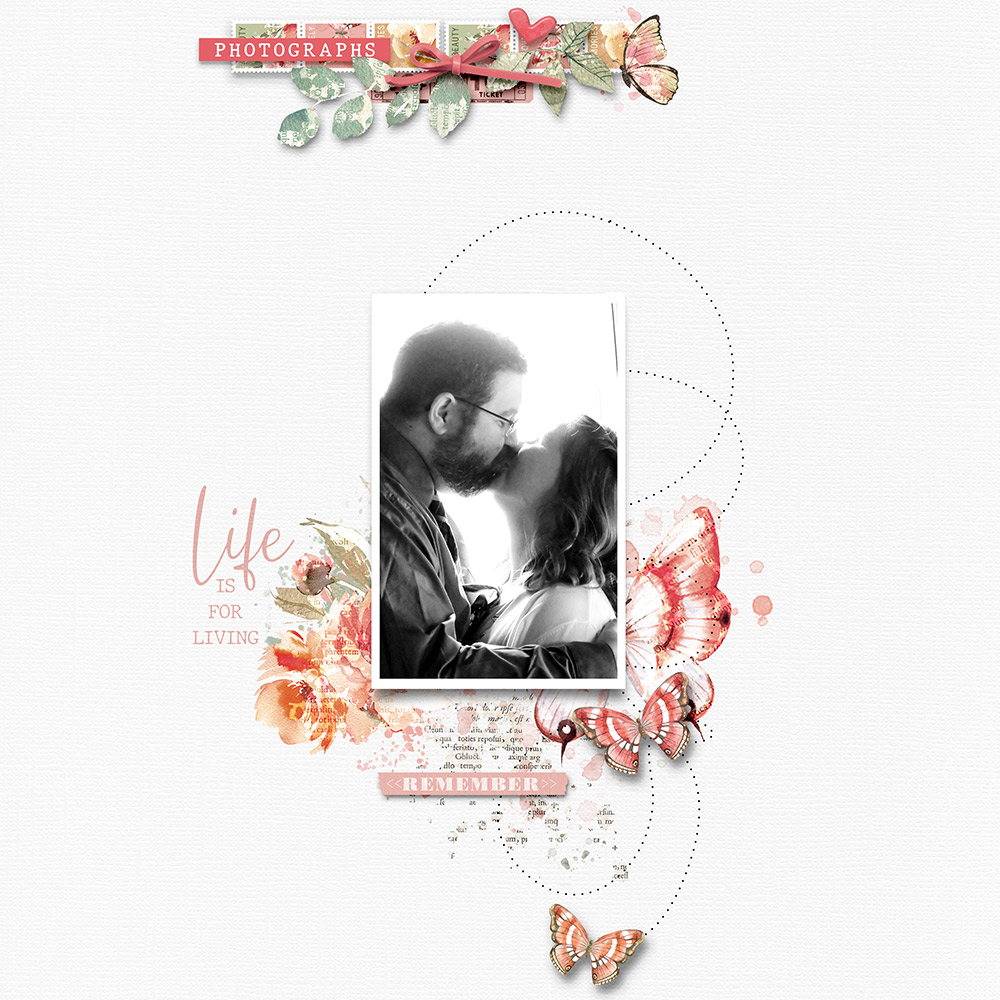 Kathy's credits:
Avesta Sentiment Transfers, Avesta Transfers 1, Avesta Transfers 2, Avesta Transfers 3, Avesta Transfers 5, Avesta Chipboard, Avesta Ephemera, Avesta Ephemera Plus, Big Bottom Lift Frames 2, Twisted Dots 1, Arctic Whites 4
I am always inspired by many bird layouts in Merr's gallery. This is the page I lifted.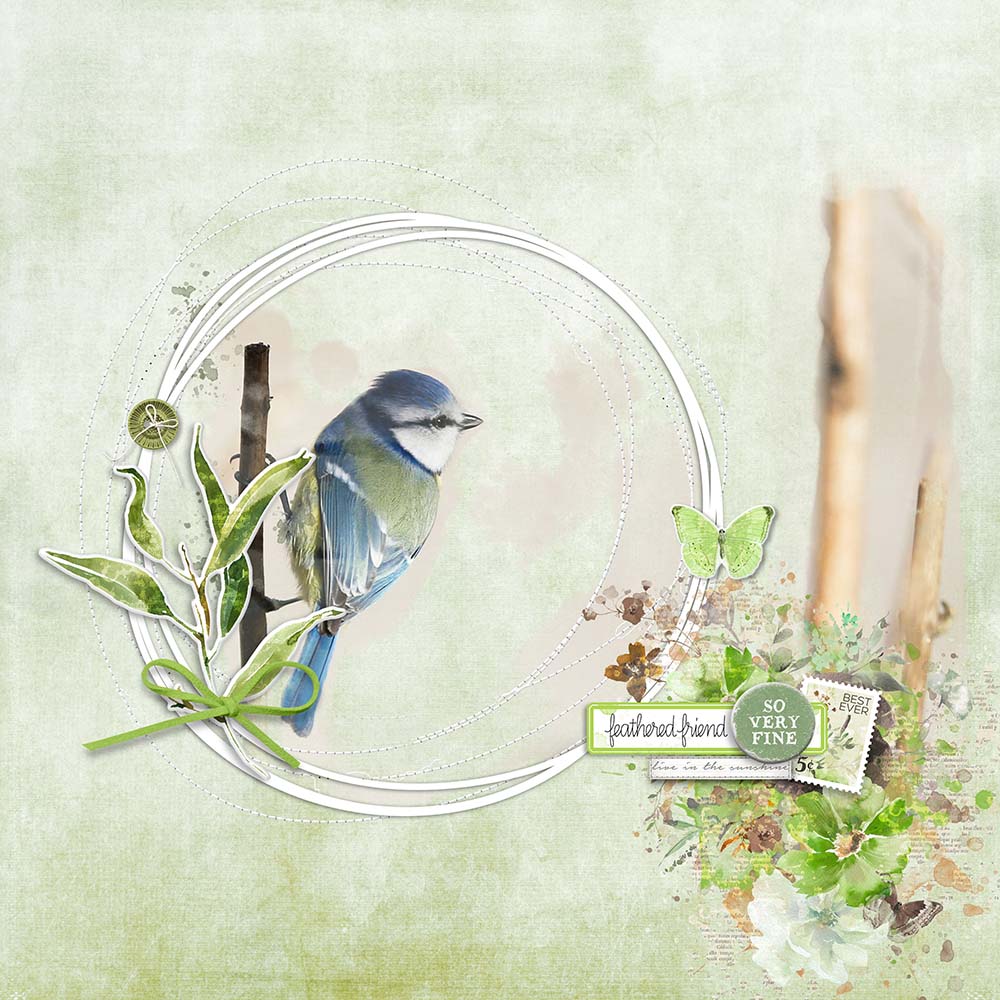 As I was searching through my photo library, I came across this photo and have no idea when or where I got it. But I thought it was so beautiful and deserved to be scrapped. I believe it is native in Asian countries. I loved Merr's circular framing and stitching. I followed suit with mine.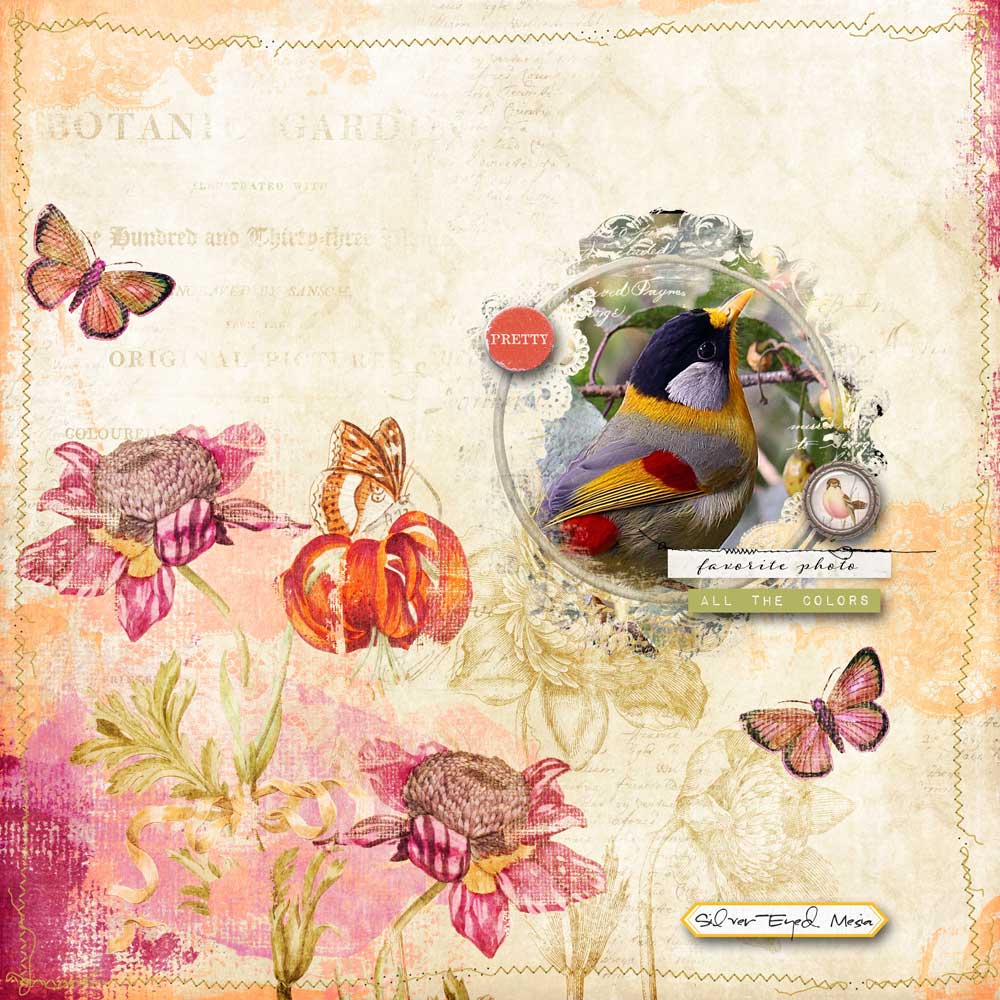 Here are my credits:
ARToptions Botanicals Paper Pack 01, Terra Botanical Element Pack, Framed Photo Masks Brushes and Stamps 02, Messy Stitched Borders 03: Gold, ARToptions Mini Mix 08, ARToptions Mini Mix 12, ARToptions Mini Mix 18, Vintage Garden District Little Stickers 03, Catching Rainbows Element Pack
I hope you get inspired and have a chance to lift one of Merr's layouts this weekend! Remember to post your page in the Saturday Scraplift gallery and please include the link to Merr's page that inspired you, so others can see. Also, don't forget to add yours to the April Rewards participation thread in the forum. Have a great weekend everyone!