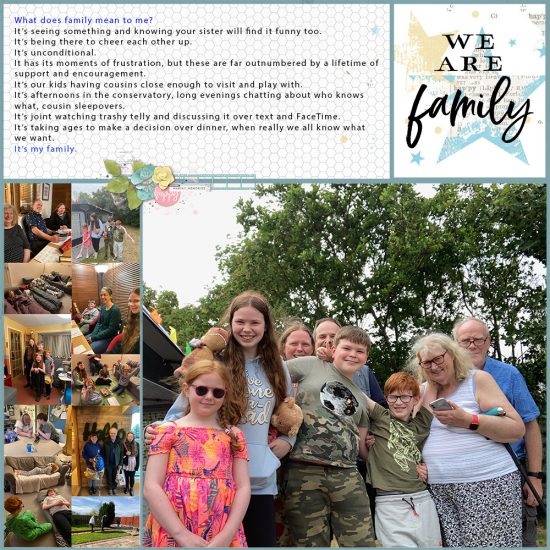 Hello, Addie (agoymerac) here with this month's All About You Challenge. This month's theme is, "My Family." Make a page about your family…..immediate family, extended family, fur baby family, work family, church family, family of friends…..let the challenge take you where it may!
Katie has generously provided a freebie with some awesome goodies to help inspire you! You can download the freebies here: FREEBIE.
As always, the team was a huge help in creating amazing pages! First, guest team member, Monica (mosbaskets) made this gorgeous page documenting her son adding a new family member! I love the series of adorable photos and the pet rescuer in me is so glad Cinnamon was a "foster fail." Have you heard that term? It means you foster an animal but then end up adopting that pet! LOVE!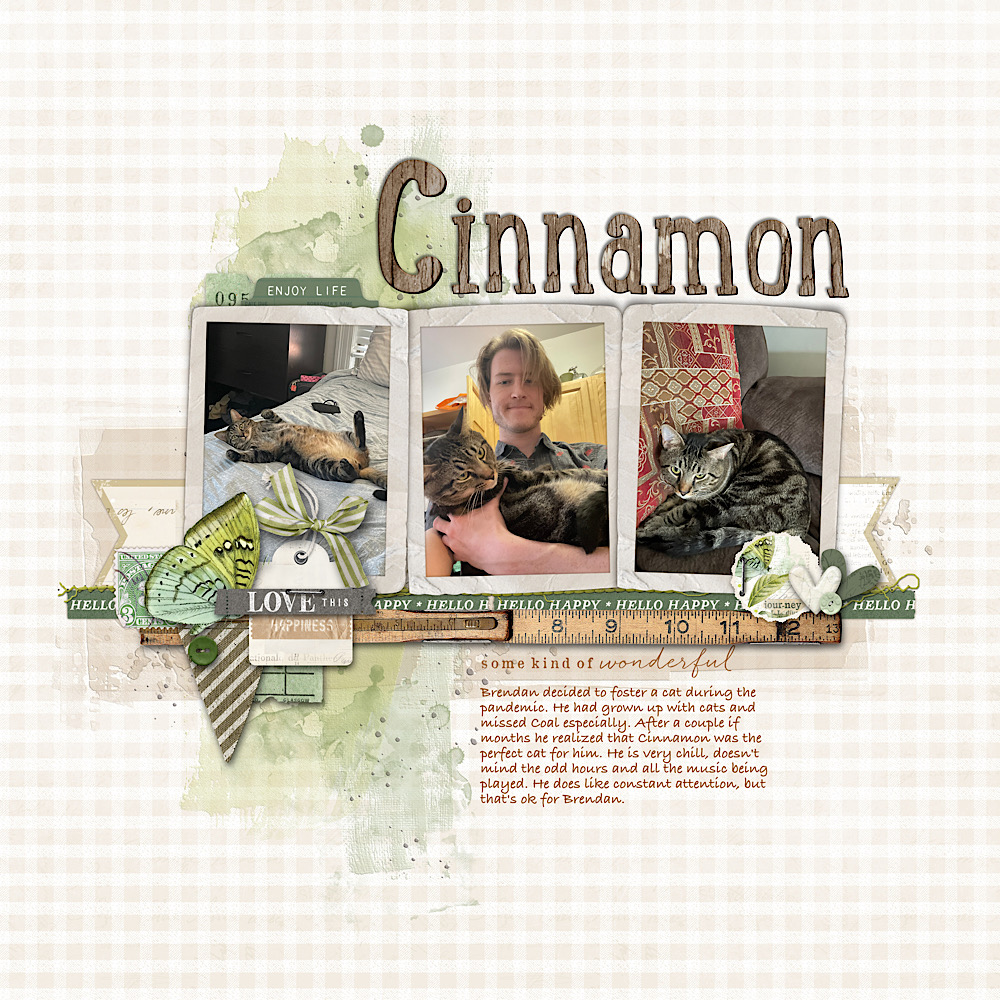 Supplies Monica used: Layer Works 1724, Nature Study Kit, and Oceania Alpha.
Next, team member, Chrissy (kikimama) made this wonderful page featuring amazing photos and journaling on what family means to her. This is so special!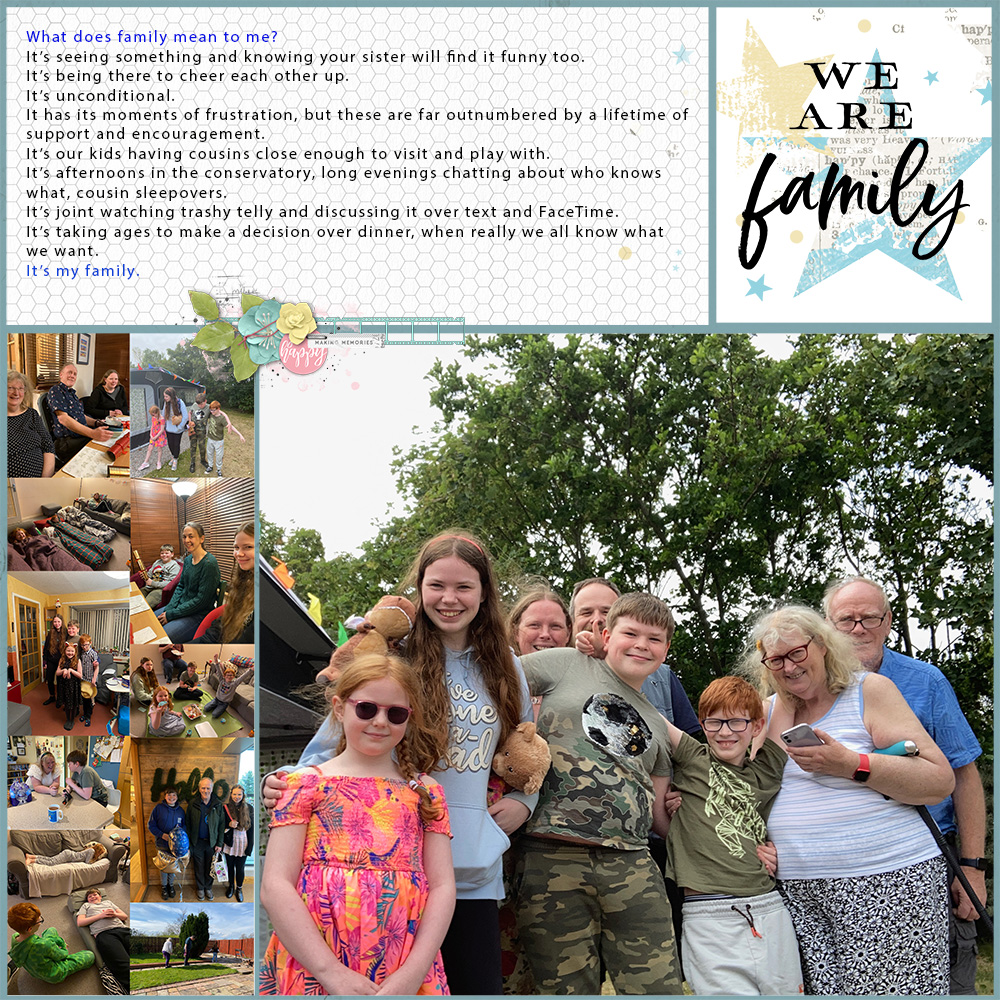 Supplies Chrissy used: Ancestry Scrapbooking Collection, Basic Grid Paper Pack 01, Filmstrip Clusters and Layers 01, and Painted Star Clusters Layers 01.
Finally, I scrapped a photo of my little family- my husband, son and I before he went to his senior prom this spring.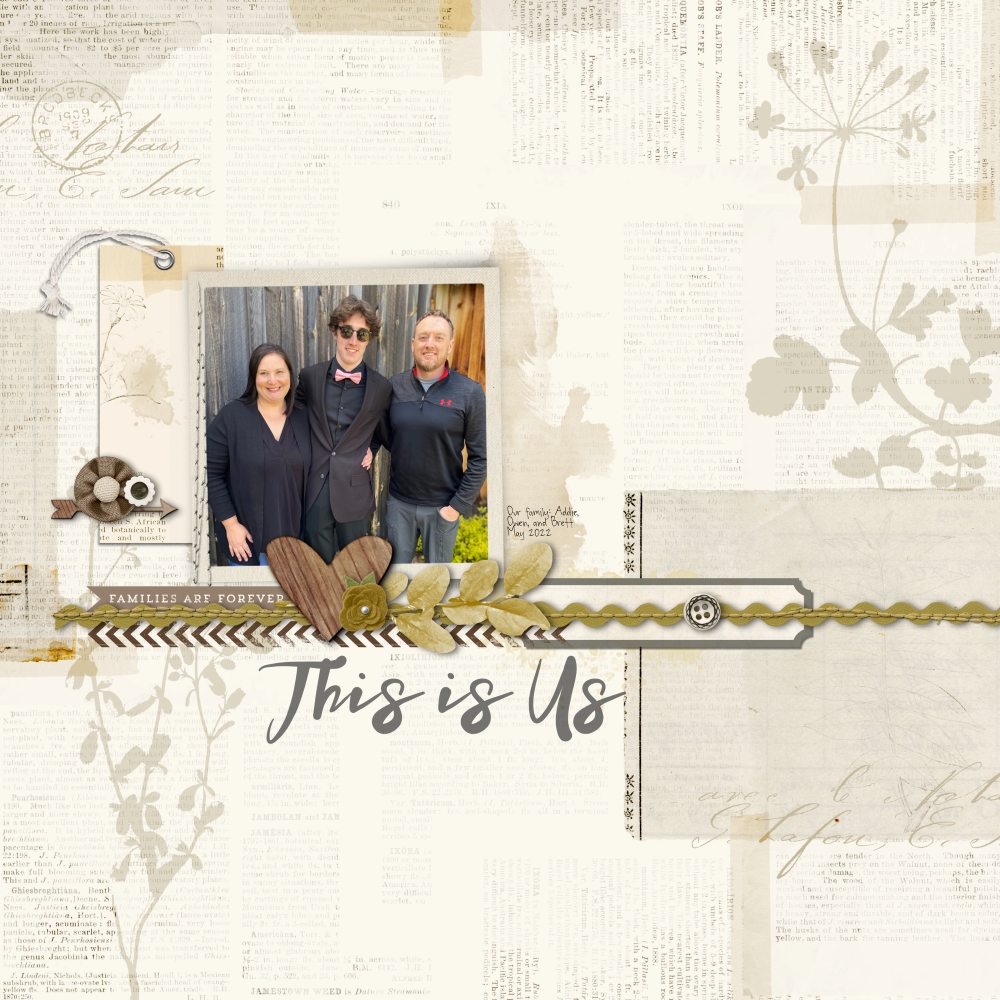 Supplies I used: Vintage Mini Mix Kit 03, Readymade Layers: Fall Borders 09, Family is Everything Brushes and Stamps 01, and the challenge freebie (linked above).
I can't wait to see pages documenting your family!
Remember to post your page in the All About You Challenge gallery as well as in the August Challenges sign-in thread in the forum.
Happy scrapping! – Addie (agoymerac)