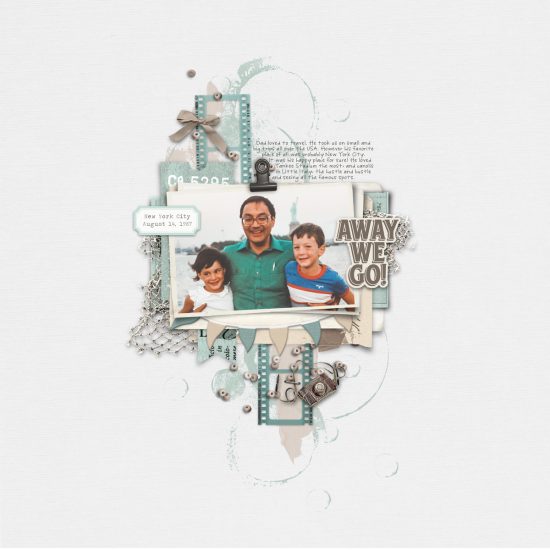 Hello, Addie (agoymerac) here with this month's All About You Challenge. This month's theme is, "My Dad." With Father's Day this month, I thought the theme, "My Dad" would be appropriate for the All About You challenge. Document a photo of you and your Dad….at any age. Don't have a photo you want to use? You can always just tell a story. Let the challenge take you where it may!
Katie has generously provided a freebie with some awesome goodies to help inspire you! You can download the freebies here: FREEBIE.
As always, the team was a huge help in creating amazing pages! First, Shannon (shannonroller) created this lovely page documenting some precious photos of her and her Dad.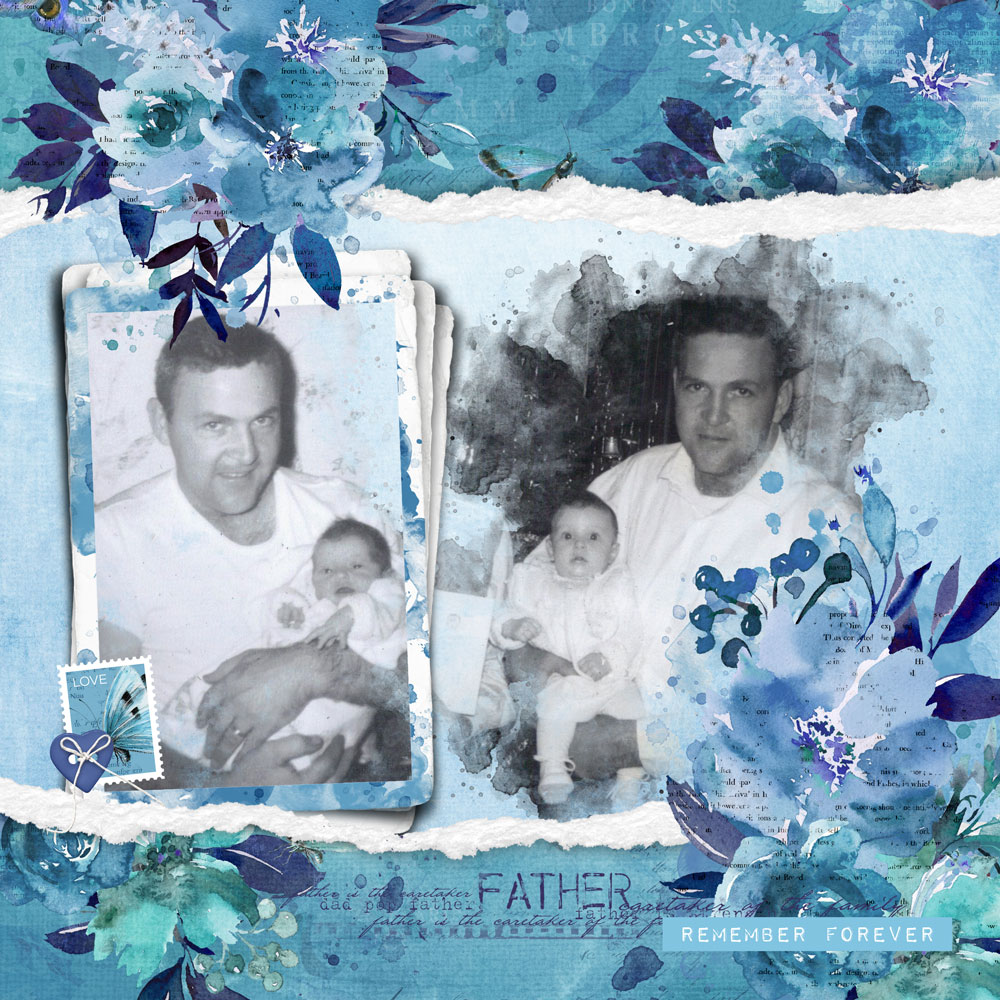 Supplies Shannon used: Artoptions Mini Mix 28, Torn and Framed 07, and Worth Repeating Family 01.
Next, Audrey (adrianita) made this delightful page of her with her Dad (and brother) on a trip to NYC. So fun!!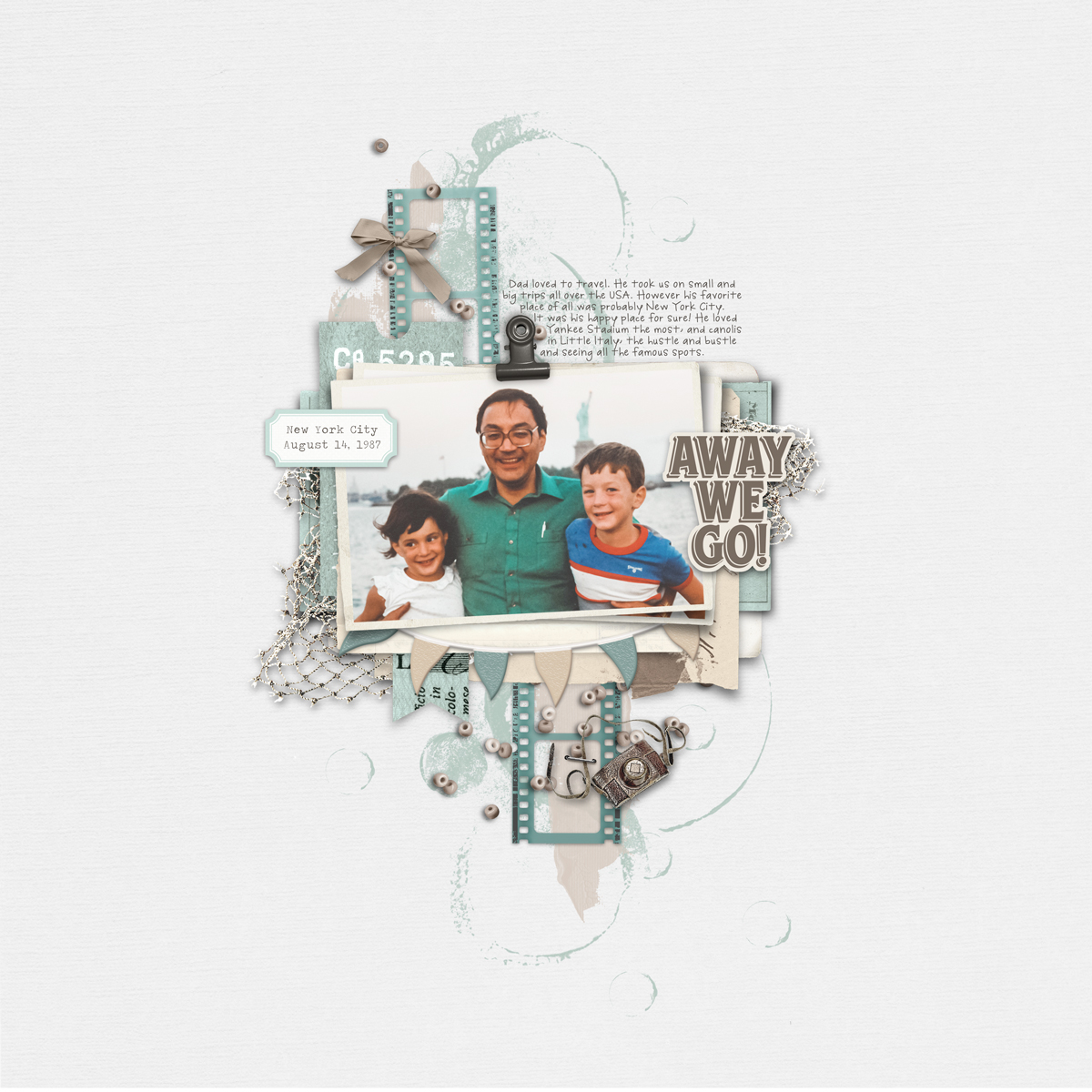 Supplies Audrey used: Vintage Traveler Sentiments Brushes and Stamps 02, Vintage Artistry Sky Stack Layers, Clipped Stacks 15, Touch Up Paint 06, ARTpack Geometrics 01, Adventuring Travel Kit, More to Shore Element Pack, and Bead Scatterings 01.
Finally, my page is a photo of my Dad and I at my wedding, and then some journaling about our relationship now.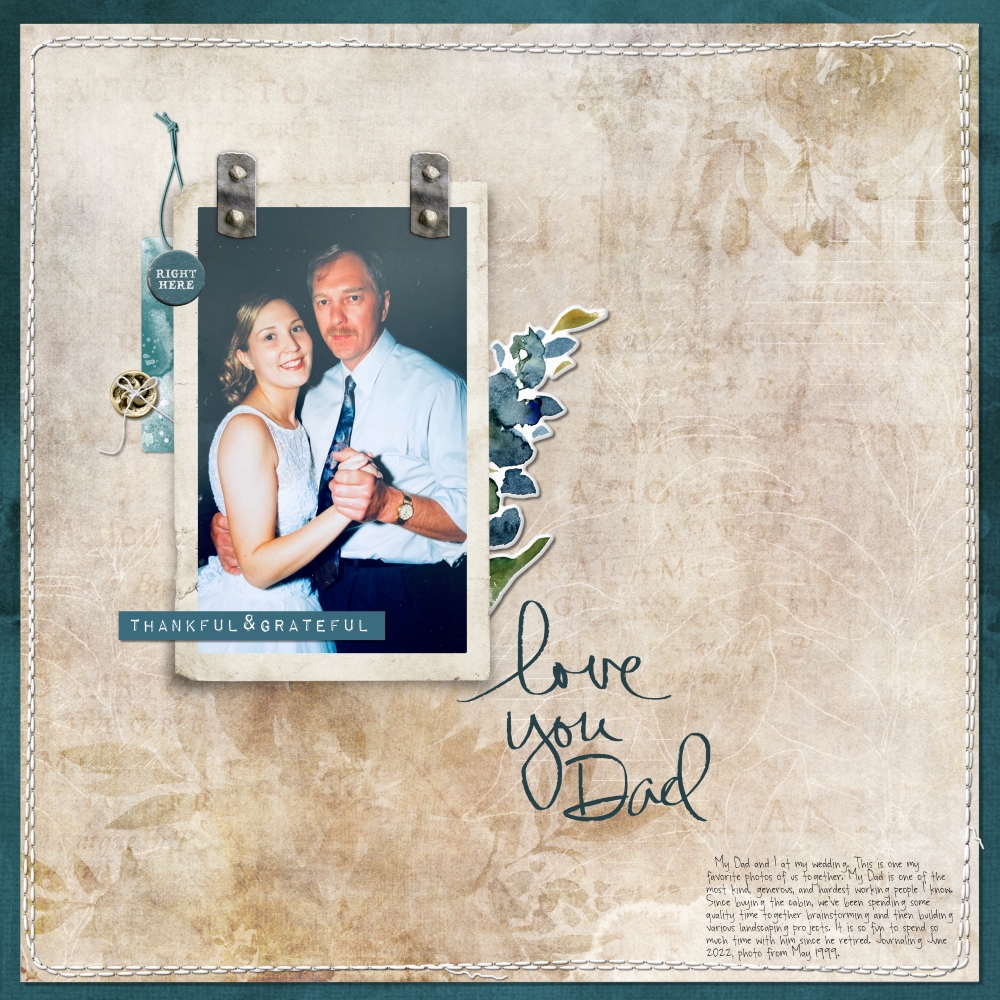 Supplies I used: ARToptions Mini Mix 20, Hinged Photo Frames 08, Messy Stitched Borders: White 01, and "Love you Dad" is from the challenge freebie- thanks, Katie!
I can't wait to see pages documenting your Dad!
Remember to post your page in the All About You Challenge gallery as well as in the June Challenges sign-in thread in the forum.
Happy scrapping! – Addie (agoymerac)