Template Mashup: Love This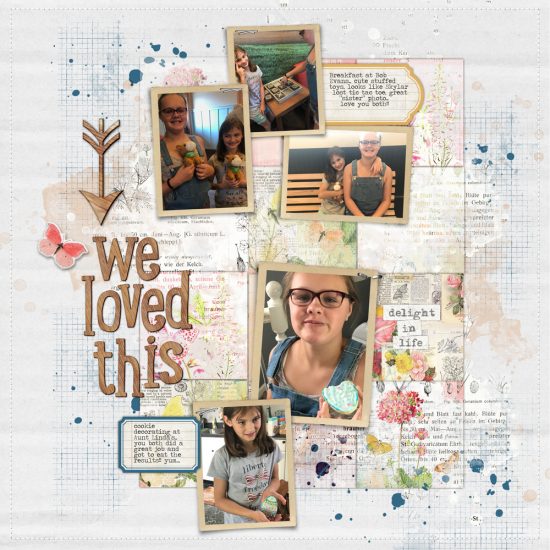 Greetings! This is Merr (aka digigrandma) back with the first of our two monthly Mashup Challenges for June. The idea of this challenge is to use your creativity to design a scrapbook page using parts of two templates, plus, any other papers or embellishments you might choose to complete your page. You get to pick and choose which parts to use or not use from the templates.
I am excited about my choices because I think you'll find there are so many possibilities for arranging the different parts of the templates. Remember, they are included in the Thrifty Thursday Sale this week.
So, here are the templates for this first Mashup in June.
We Loved This Layered Template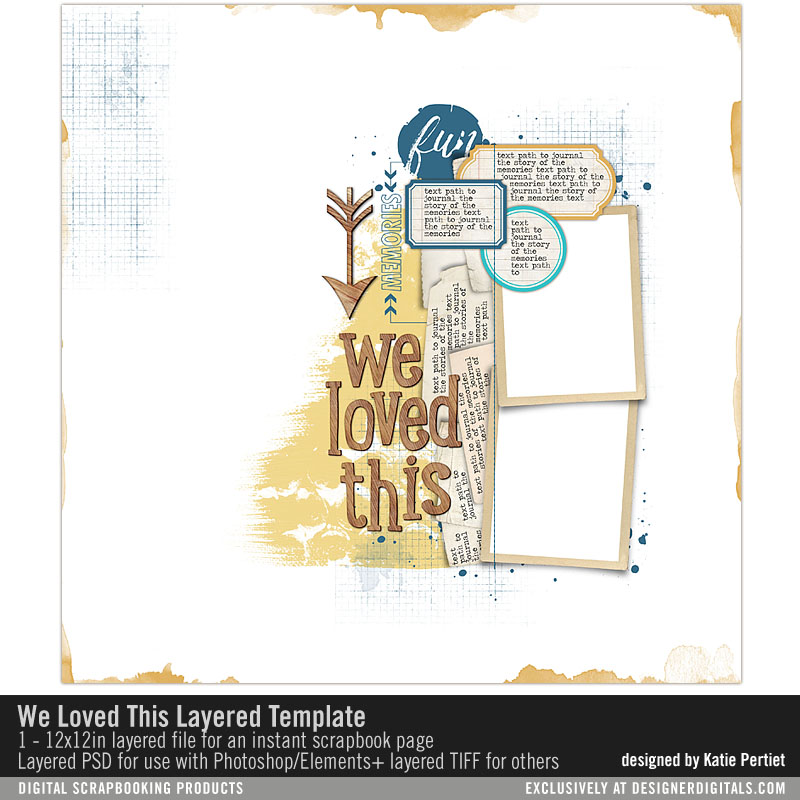 Two of our Guest CT members, Lori Ann and Karen, helped me out with wonderful example layouts using the templates. I think you'll find, as they did, that you bring your own style to your creation, making your page as simple or as fancy as you choose. You can use many parts of the templates or only a few parts. The fun is mixing and matching!
Lori Ann  (aka lmaggs) came up with a very original, fresh design for her Mashup. It looks simple with lots of white space, but, it is the perfectly balanced design that makes her page so eye pleasing. She changed the colors of the butterfly stickers to match the colors in her photos and I love her diagonal title placed in the middle of the page.
Arctic Whites Paper Pack No 04, Ombre Essentials Paper Pack 03, and Monthly Memories Vol. 03: Pattern Essentials Paper No 06 complete Lori's design.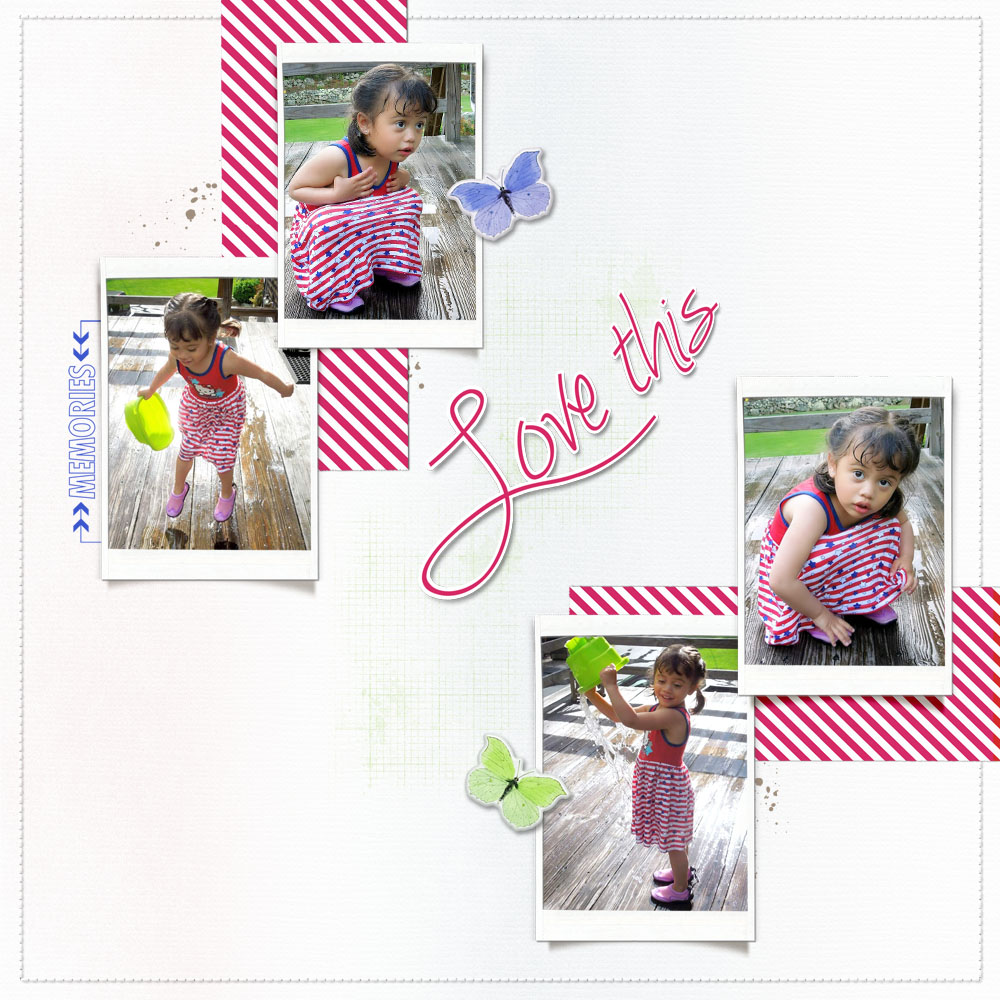 Karen (aka grandmak) filled the page with her design using several of the pocket cards to create a lovely background for multiple photos. Her title, with the downward pointing wood veneer arrow, is so eye catching. She made good use of the labels for identifying the photos and also the grid stamps and splatters give the background of the page a very finished look.
Almost There Solids, Fastener Basics 01 and staples from Back To School Element Pack complete her page.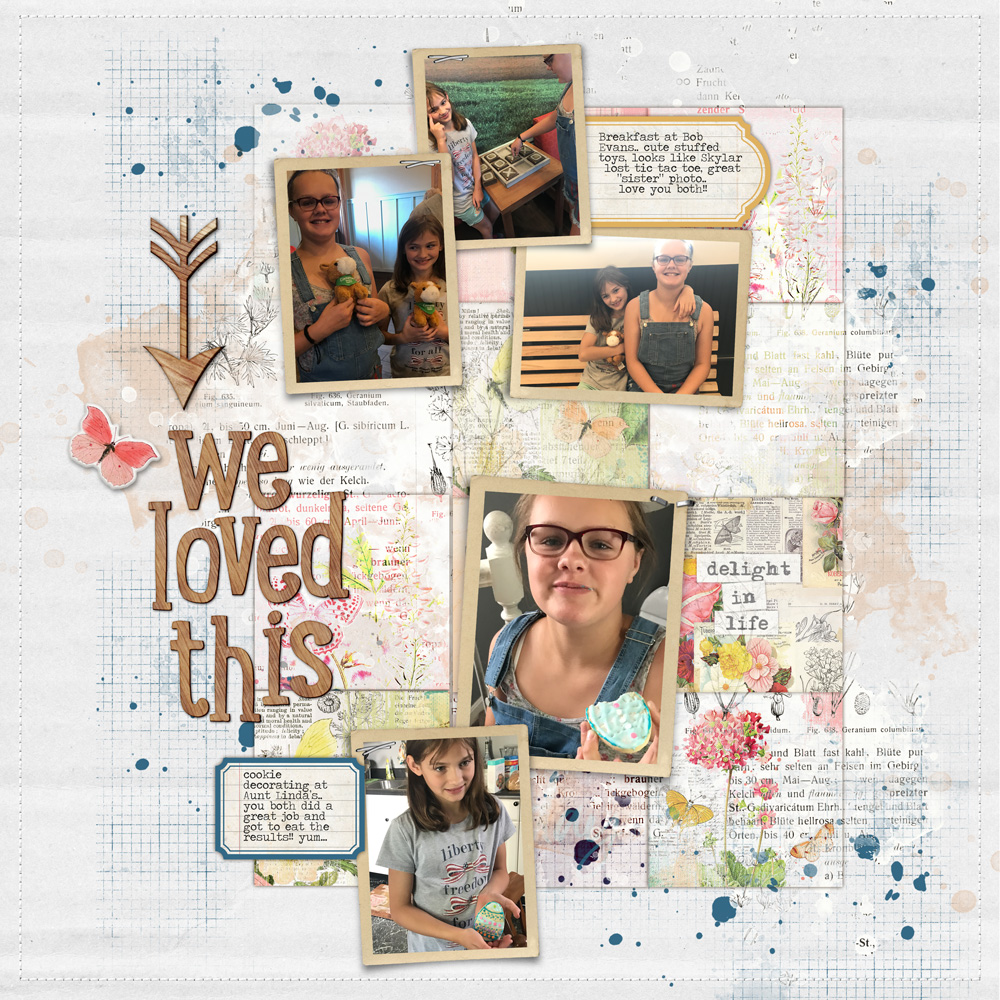 My page celebrates getting outdoors again in the sunshine after the cool, cloudy spring we experienced where I live. I just love all the pocket cards included in one of the templates and I added the stuffed papers for layering under the photos. Like Karen, I liked the wood veneer arrow for an embellishment.  I only added a background paper from the Spectrum Sherbet Solids Paper Pack.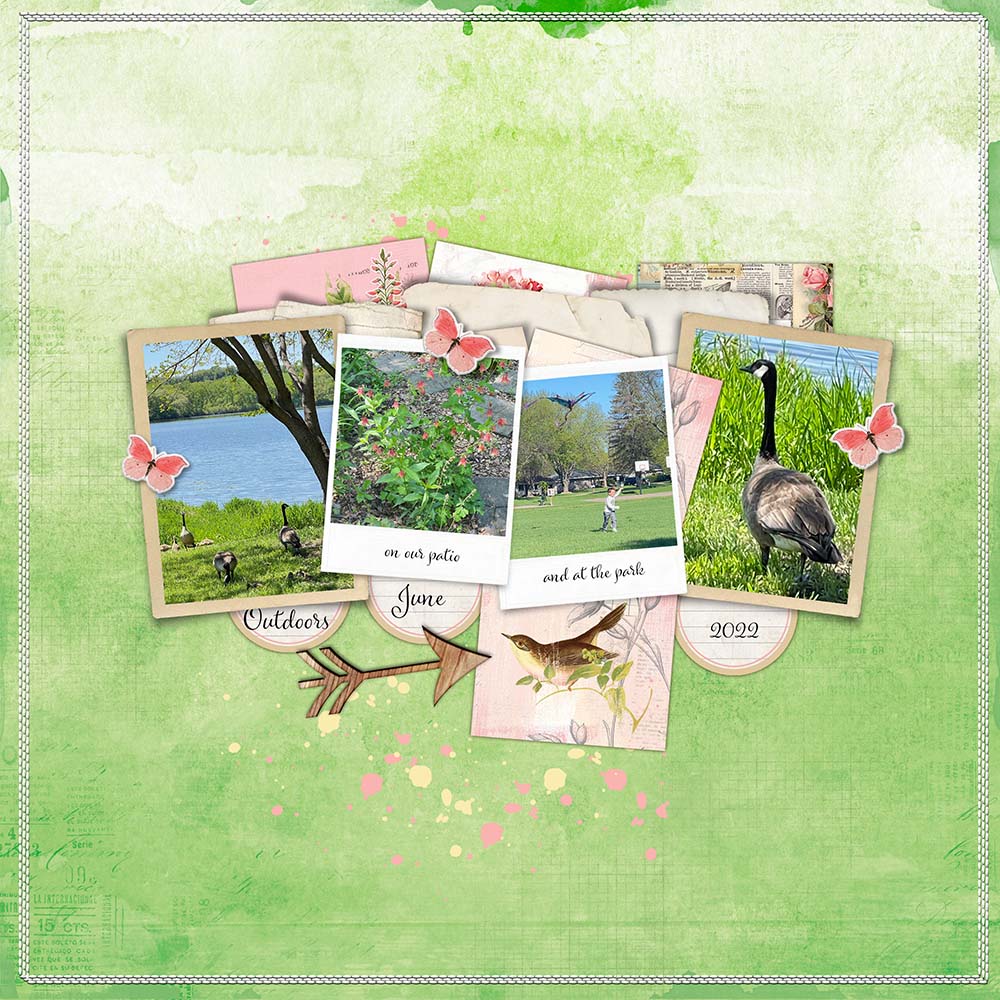 Thanks so much for stopping by to take a look at how we mashed the templates. You will make us very happy if you also join in the fun and creativity of mashing. Please post in the Template Challenge Gallery and also in the June Challenges Participation Thread to earn Reward points towards a store discount.
Thanks you and Happy Scrapping in June!
Merrilee (aka digigrandma)